This article takes an in-depth look at banking in Portugal. We start with an overview of the country's economy and banking system. We then look at the main players in the industry, including both local and international banks in Portugal, plus the different types of banks and services available.
We also have information on opening a bank account in Portugal, the process involved, and the documentation you'll need to bring.
Getting your papers in order well in advance is highly recommended since interest in Portugal has reached an all-time high since the country announced the closure of its golden visa program. So if Portugal's a country you're interested in, don't waste time, get in touch with our team to discuss the best options.
Portugal – Country Overview
Portugal is a country of 10.19 million people located on the Iberian Peninsula in the southwest of Europe. It borders Spain to the east, its southern tip lies on the Straits of Gibraltar, at the entrance to the Mediterranean Sea, while its west coast faces out towards the Atlantic ocean.
Portugal has always been an outward-looking, sea-faring nation. For centuries it was synonymous with exploration and trade, thanks to men like Vasco da Gama, the first European to sail to India, and Ferdinand Magellan, the first man to circumnavigate the globe.
As with many other European countries, Portugal had a colonial period, with the last vestiges of empire ending in 1999, when Portugal officially handed Macau, the last of its overseas territories, over to the Chinese government.
Today the country is a multicultural democracy, more famous for its soccer stars than its explorers. It exerts soft power as a prominent member of the European Union, which allows it to retain its centuries-old status as one of the key trading posts of Europe.
It's also a popular expat destination, particularly with retirees from Northern Europe and North America looking to escape chillier climes in favor of warm sunshine and affordable living.
The country offers a similar climate to neighboring Spain. And, like Spain, the cost of living is also relatively low compared to other European countries, but Portugal benefits from having a significantly higher standard of English fluency.
Retirees favor the southern Algarve region with its sunny, laid-back lifestyle. While younger digital nomads are attracted to the more vibrant, metropolitan cities such as the capital, Lisbon.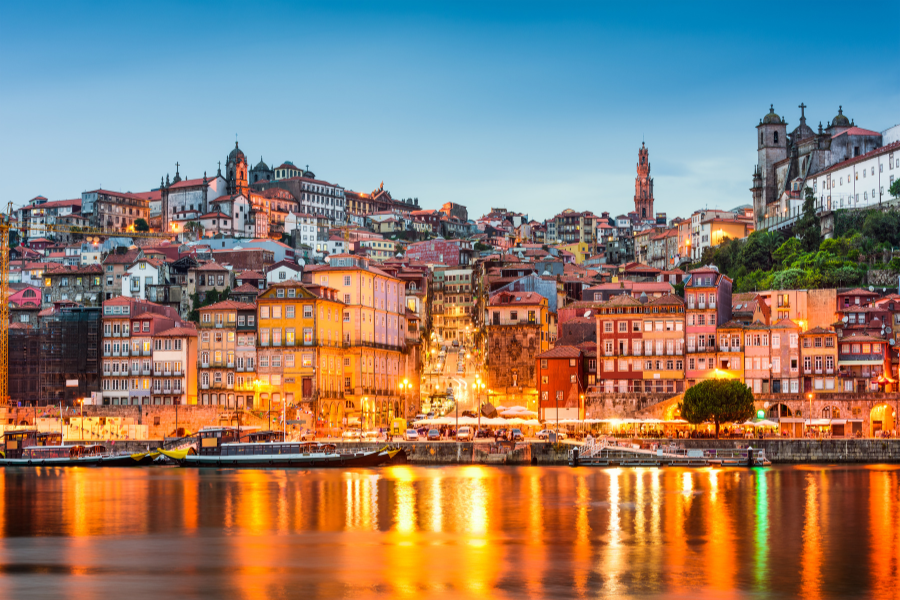 Portugal – Economy
Portugal has a balanced, multi-sector economy which includes services and heavy industry alongside more traditional sectors such as agriculture, forestry, and fishing.
The country's central bank is the Banco de Portugal, though having joined the Euro in 1999, the European Central Bank also works to regulate the country's finances.
Portugal's modern banking system was overhauled in the aftermath of the 2008 financial crisis.
Banks in Portugal generally accept non-residents and are flexible on crypto sources of funds, though the country's bureaucracy can make things challenging.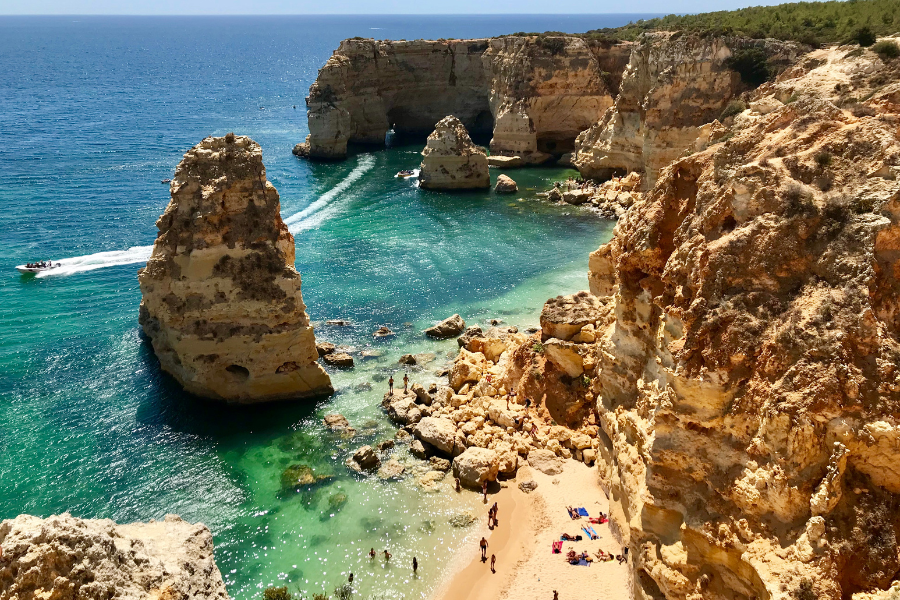 Portugal – Banking Overview
Many Portuguese banks offer accounts to non-residents and allow you to register with a foreign address, though not all. Some are only available for Portuguese residents, and some only offer accounts to Portuguese citizens.
If you are a US citizen, you will also have to check first whether the bank accepts American clients, and there are other tax-related issues you will need to consider also.
Luckily, because Portugal is one of our most popular destinations, we have considerable knowledge and experience in this area and have a dedicated team standing by to answer all your questions if you wish to become our client.
Most Portuguese banks offer online banking and mobile banking by default. Indeed many offer the ability to open a bank account remotely. Otherwise, you will need to make an appointment with the bank (though depending on where you are, you might be lucky and get a walk-in appointment at your local branch.)
Most bank accounts, even basic current accounts, should allow you to make online payments and access services via their dedicated banking apps. You should also be able to make free ATM withdrawals, though you may have to pay an extra fee to withdraw money from a machine operated by a different bank.
Before you do so, however, you will need to obtain a Portuguese tax number, known as a NIF number (for more details, see the "how to open a bank account in Portugal" section below.)
It should be noted that this number does not necessarily mean that you will be liable to pay taxes but is rather a national identification number which you will need to provide to open a bank account in Portugal.
As an EU member state, Portugal is one of the 36 members of the single euro payments area (SEPA), which facilitates easier international money transfers throughout Europe. There may be additional bank fees for those looking to transfer money outside of Europe.
So before opening a Portuguese bank account, check what charges there are on money transfers first. Many banks in Portugal also allow you to open a foreign currency account if you so wish.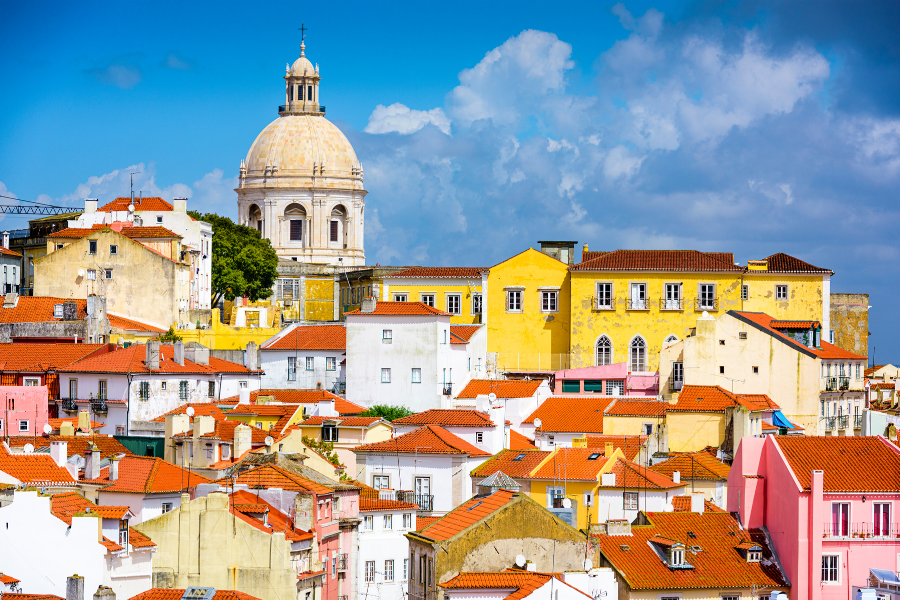 Major Portuguese Banks
Portugal has a long history of global trade dating back centuries and has always played a significant role in international affairs. Today it is a prominent member of the EU, making it attractive to foreign investors.
Therefore, it shouldn't be surprising to learn that the country has such a large banking sector.
There are currently more than 150 banks in Portugal. Rather than list them all, we have included a list of some of the prominent Portuguese banks below. This list is not exhaustive, however, and the names included should not be viewed as an endorsement. Instead, we provide this list for your reference only.
Activo Bank is a private bank founded in 1994 and operated by the Millennium BCP Group (see below). It was one of the first digital banks in the country. In addition to mobile bank services, they also offer investment products to clients. Crypto trading is allowed and they also allow US citizens to open bank accounts.
Banco de Investimento Global (BiG) is a privately-owned Portuguese bank with its headquarters in Lisbon. It offers a range of retail, private and corporate banking.
Banco Montepio is a private Portuguese bank. Previously known as Montepio Geral, the bank dates back to 1844. It offers investment products, is a crypto-friendly bank and allows US citizens to open accounts.
Banco Português de Investimento (BPI), or Portuguese Investment Bank, in English, is one of the largest banks in Portugal. The bank's headquarters are in Porto and it's owned and operated by the Spanish company, CaixaBank. It offers a wide range of services, including retail banking, private banking, corporate banking, and insurance.
Caixa Geral de Depósitos is a state-owned bank with its headquarters in Lisbon. Founded in 1876, it is the largest Portuguese bank and offers a full range of services, including retail banking, corporate banking, private banking, and other financial services such as insurance.
Millennium BCP is the largest private bank in Portugal. Known initially as Banco Comercial Português, or Portuguese Commercial Bank, it was rebranded as Millennium BCP. (The company also operates the brands Activo Bank and Banque BCP). Millennium BCP offers retail, commercial, and private banking services, as well as real estate and insurance products.
Novobanco, which translates as "new bank," was created in 2014 by the Portuguese central bank. It was created as part of the restructuring of the now-defunct Banco Espírito Santo (BES) in the wake of the 2008 financial crisis. Today the bank has hundreds of branches in Portugal and overseas and offers retail banking, investment banking, and insurance services. US citizens are unable to open a bank account there, however.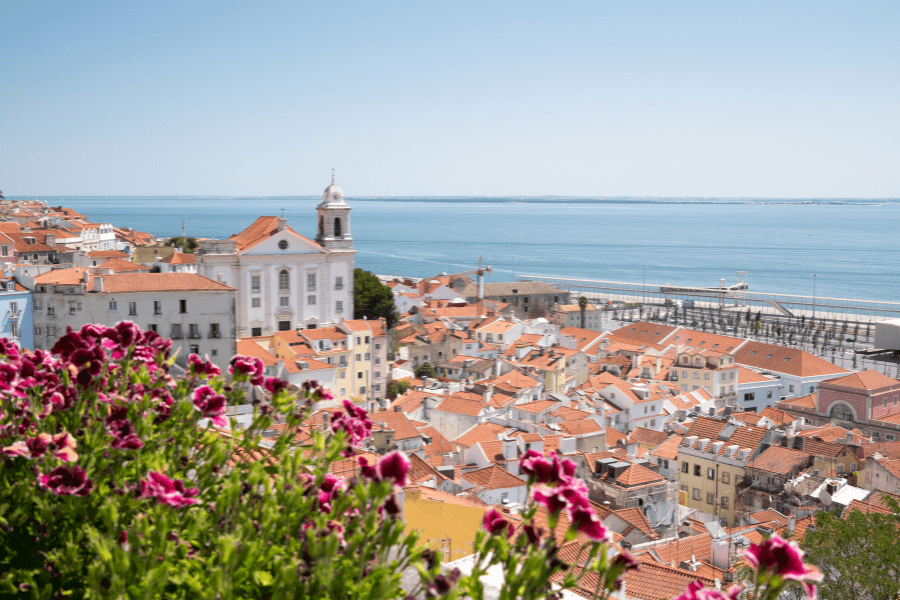 International Banks In Portugal
In addition to the above list of Portuguese banks, many of the world's largest banking companies operate in Portugal. Again, this list is not exhaustive but does include some of the more prominent global banks operating in Portugal for your reference.
Abanca is a Spanish-owned bank operating in Portugal. It offers retail banking, commercial banking, financing, investments, and insurance.
Banco Santander Totta is a Portuguese commercial bank owned by Spain's Banco Santander and one of the more prominent banks in the country. In addition to retail banking, it also offers private and corporate banking services.
Barclays Bank is a British bank with an office in Lisbon offering investment banking services.
BNP Paribas has its Portuguese offices in Lisbon and Porto. The group established its presence in the country in 1985, providing commercial and investment services.
Citi Portugal is the Lisbon-based office of the American Citigroup bank, specializing in corporate and investment banking services.
Deutsche Bank is one of the world's leading banks, and its Portuguese subsidiary Deutsche Bank AG, which is located in Lisbon, offers a range of corporate and investment banking services.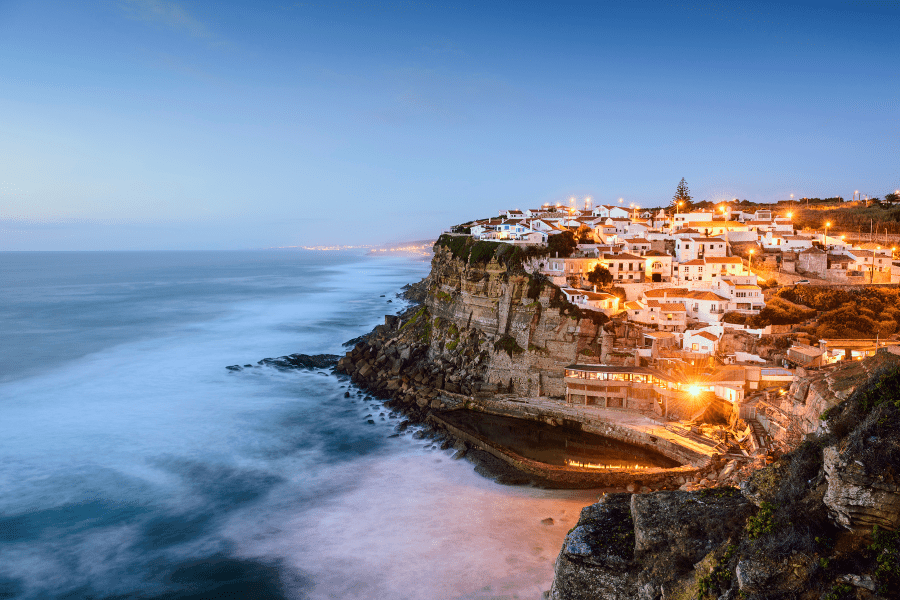 How To Open A Bank Account In Portugal
Before you can open a bank account in Portugal, you must ensure you have the proper documentation. To open a basic, current account, you will need the following:
Valid ID (such as your passport)
Proof of address (a recent utility bill)
A NIF number
For current accounts, generally, these are the only three items you will require. However, you may also be asked to provide a work contract or details about your company to demonstrate a source of income.
(So if you're employed that means your last 3 payslips. If retired your most recent tax return or otherwise you may be asked to provide an annual income statement. This can be you latest tax return, proof of ownership of foreign real estate, your foreign tax or national ID number plus your communication details like a phone and email.)
The first two items on the above list are standard requirements for opening a bank account anywhere in the world. While a NIF number, or Número de Identificação Fiscal, is your nine-digit Portuguese tax number.
Not only is it required to open a bank account, you'll quickly discover it's actually required for almost every transaction in Portugal.
If you want to buy or rent property, get a mobile phone or internet contract, avail of utilities or government services, whatever it might be, you will need this number for just about anything you want to do in Portugal. So it's something you should procure as soon as possible.
You will find no shortage of companies offering to help you do so, but as a Nomad Capitalist client, we will take care of this for you straight away. We also save you the hassle of finding a trusted tax representative as we only work with our long-term trusted partners on the ground, cutting through the red tape to ensure things run as smoothly as possible.
To the uninitiated, Portugal, like many other southern EU countries, can sometimes feel like a labyrinth of languid bureaucracy.
For non-residents starting out even trying to get their basic paperwork sorted can be a baffling experience. So get in touch today and let us spare you the hassle of jumping through hoops and get it all sorted for you on your behalf, leaving you free to enjoy all the best that Portugal has to offer.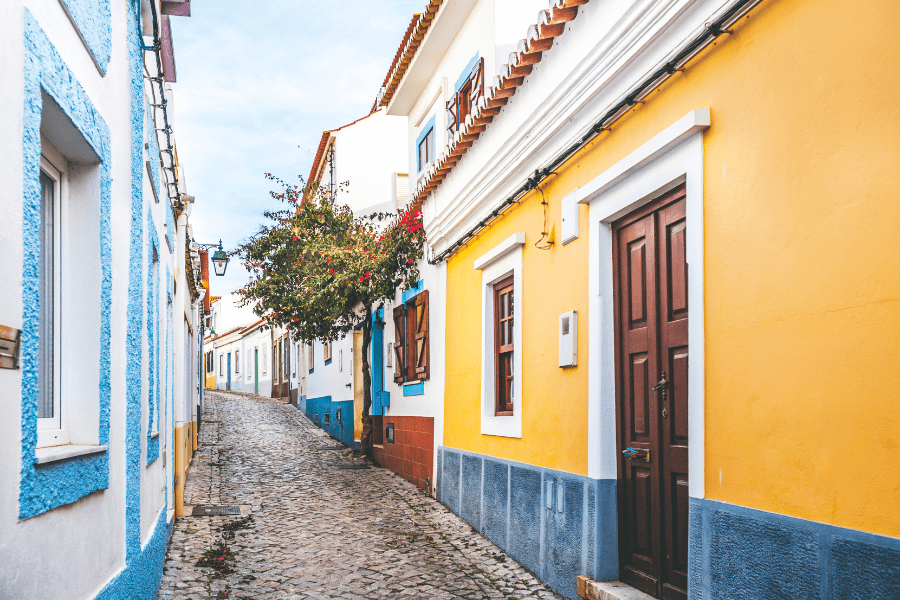 Banking In Portugal – FAQ
Which international banks operate in Portugal?
There are many international banks in Portugal, including Banco do Brasil, Banco Sabadell, BBVA, Barclays, BNP Paribas, Citibank, Credit Suisse, ING, and Deutsche Bank.
One of the most prominent foreign banks is Banco Santander Totta S.A., a subsidiary of Spain's Santander Group, with hundreds of branches throughout Portugal. The company offers various types of bank accounts, including personal and business accounts.
Can a foreigner open a bank account in Portugal?
Yes, a foreigner can open a bank account in Portugal. Some banks are only open to Portuguese residents. But due to the large number of expats and investors attracted to the country, many major banks also allow foreigners to open a bank account for investment purposes.
Many of Portugal's bigger banks will also allow you to set up an account remotely. However, you are still advised to shop around to find the bank best suited to you, particularly if you need to conduct international money transfers.
If you just need basic services (such as bank transfers and direct debits), there are special European online banks that provide them. Since you first need to obtain a special number from the tax authorities to set up a Portuguese bank account, having an online bank account like this can serve as a handy stop-gap solution.
What documents do Portuguese banks require?