In this article, we discuss how to set up a Nevis offshore trust, how these structures operate, and what benefits they provide.
While establishing a Nevis international trust might not be the ideal solution for everyone, if you are looking for an offshore asset protection trust that guarantees the utmost discretion and protection, this could be the solution you are looking for. Looking to protect your assets, safeguard your financial future or get impartial, actionable advice on estate planning matters? Talk to us about becoming a Nomad Capitalist client and get the full picture.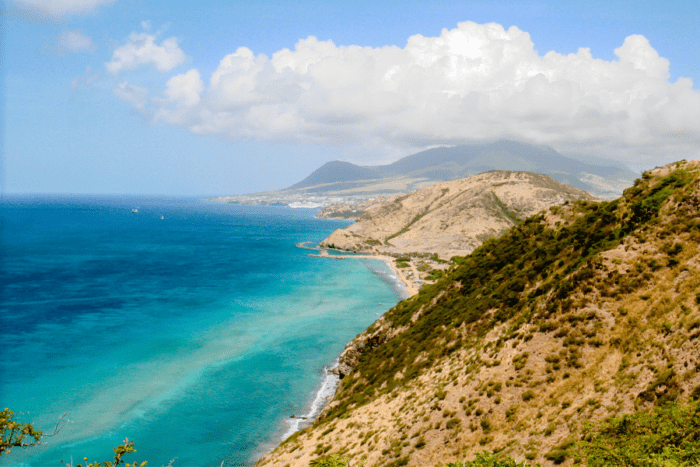 Why Saint Kitts And Nevis?
Saint Kitts and Nevis is a Caribbean nation consisting of the island of Saint Kitts and the smaller island of Nevis.
Its warm weather and low taxes make it a popular citizenship-by-investment option.
Saint Kitts and Nevis is a member of the Organisation of Eastern Caribbean States (OECS) and uses the Eastern Caribbean Dollar as currency.
It's also a commonwealth country with a legal system based on English common law.
The Federation of Saint Kitts is a Gemini nation composed of two islands. The larger island, Saint Kitts, is the administrative capital. Nevis, however, enjoys a large degree of political autonomy allowing it to set its own legislation.
This has enabled Nevis to create trust structures under its legal framework. These trusts are known for providing exceptionally strong levels of asset protection.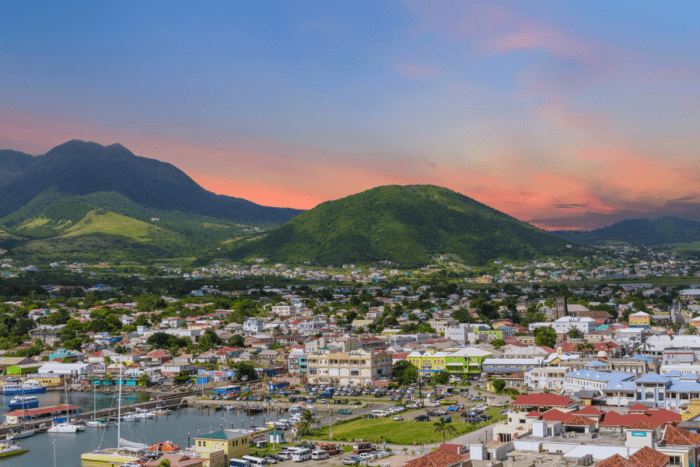 St Kitts And Nevis Trusts
Usually, when we talk about Saint Kitts and Nevis, we refer to it as a singular jurisdiction, albeit one with the unique political structure we just mentioned.
You might hear somebody refer to a St Kitts and Nevis trust, but in all likelihood, they are specifically referring to a Nevis Trust since the island of Nevis specializes in these types of structures.
Nevis trusts are primarily employed for asset protection and have a reputation for being virtually impregnable. The benefits are that, under Nevis law, they are tax-exempt and are also highly confidential.
Furthermore, since Nevis does not recognize overseas judgments, creditors must take legal action directly through Nevis courts, which further shelters individuals from litigation, including from their home country's courts.
This, naturally, draws ire from certain quarters, with Nevis being regularly criticized for its lack of transparency and cooperation both by politicians and in the media.
Nevertheless, choosing to use a Nevis trust remains popular with individuals seeking a tax-efficient and robust structure to protect assets while affording them the utmost discretion and privacy.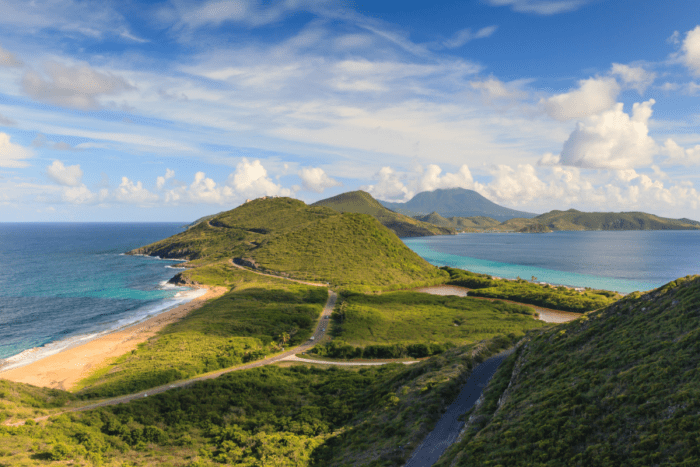 Nevis Trust Usage
The main reason for using a Nevis Trust is asset protection.
This makes them particularly appealing to HNWI individuals looking to shield their assets from creditors, but more importantly, a Nevis international trust is the perfect deterrent against predatory litigation.
Predatory litigation operates on the "low-hanging fruit" principle, whereby the potential rewards far outweigh the cost of litigation. But with a Nevis trust, the costs of litigation, in terms of time and expense, are prohibitive as any or all disputes would therefore have to go through a Nevis court.
A Nevis trust can also be employed to facilitate friction-free estate planning, as the settlor of the trust can ensure the safe transfer of assets with little to no foreign interference or threat of legal action.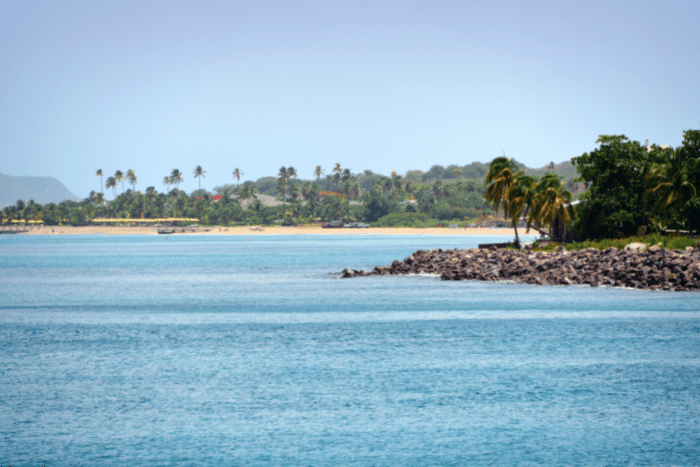 Nevis Asset Protection Trust
The Nevis Asset Protection Trust is a structure that was established under the Nevis International Exempt Trust Ordinance (NIETO) of 1994.
The settlor and beneficiary can be the same individual. However, both the settlor and beneficiary must be non-resident. This also means that both parties can enjoy tax exemption on all transactions.
There are no registration requirements beyond the trust's name and the Trustee's contact details. There must be at least one Nevis Trustee comprising an entity licensed in Nevis.

Benefits Of A Nevis Trust
The primary benefits of a Nevis trust are confidentiality and asset protection.
As per the Nevis Act:
"Any rule of law or public policy which prevents a settlor from establishing a spendthrift or protective trust of which he is a beneficiary is hereby abolished."
Further amendments to the Nevis International Exempt Trust Ordinance (NIETO) made in 2015 provided additional layers of protection.
For example, the Nevis courts first require creditors to deposit a bond of the equivalent of $100,000 to guarantee any legal expenses they may incur are paid. And if unsuccessful, the creditor risks forfeiting that amount while also being liable to pay the other party's legal costs (i.e., the trust beneficiary.)

Nevis Trust Legislation
Spendthrift clauses: these work to protect beneficiaries' assets from creditors, as guaranteed by the Nevis Act.
Confidentiality: in addition to providing solid asset protection, the Act also guarantees privacy protection for individuals establishing a Nevis trust.
Self-settled trusts: local law permits both parties of a Nevis trust (the settlor and beneficiary) to be the same individual while affording the same legal protections to the beneficiary.
Protection: Since the Nevis trust statute does not recognize foreign judgments, creditors must subsequently go through the courts in Nevis, incurring the additional time delays and expenses that may entail.
Local representation: If a creditor decides to take legal action in Nevis, they will also need to find a legal professional who is qualified to practice law in Nevis. This can be difficult since many such practitioners already represent trust companies and banks. And since contingent legal fees are not allowed, they will have to hire them on a retainer basis, thus incurring more fees upfront.
Burden of proof: Under Nevis law, the burden of proof is on the creditor to prove impropriety during the proceedings. As this is carried out within the Nevis court system, which operates under a common-law framework, the onus is on the creditor to prove their case "beyond a reasonable doubt."
Bonds: To take legal action against trust property, the creditor must provide a bond in the amount of $25,000.
Statute of Elizabeth: This legislation is the foundation for fraudulent conveyance law, both in the United States and the United Kingdom, and it was the first of its kind. However, under Nevis trust law, it is overruled.
Statute of limitations: Nevis has a short statute of limitations of 1-2 years, depending on the specific circumstances, providing a very narrow window in which a creditor can take action.
All these factors combine to provide ironclad asset protection for beneficiaries while proving unassailable to creditors.
Indeed, according to our sources, there are, as yet, no instances of a Nevis offshore trust being dismantled or of a particular creditor being successful in such cases.
And unless the island of Nevis decides to make some major changes to its legislation, that's unlikely to change any time soon.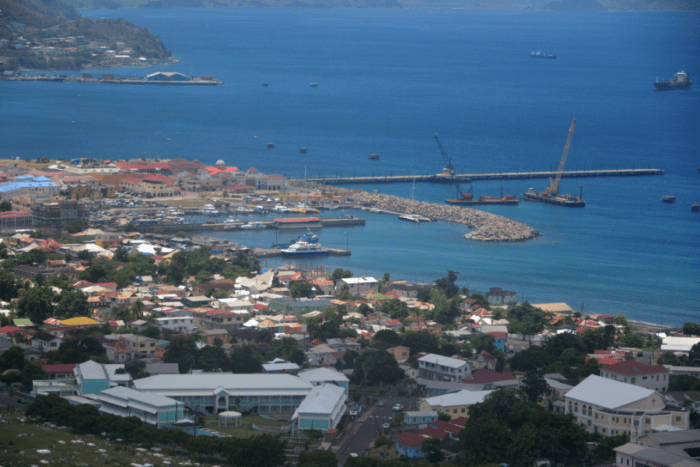 How To Set Up A Nevis Trust
To set up a Nevis trust, you must first get the trust legally registered with the Registrar of International Trusts.
They will require you to register the trust's name, the trustee's name, and the trust's registered office. You will also need to provide a statement to guarantee that your trust adheres to the Nevis international trust ordinance.
You also need to pay a $225 registration fee to the Nevis government. Afterward, you will then pay an annual fee of $220.
Your trust deed/declaration does not need to be registered, however, so the names of the beneficiary (or beneficiaries) and settlor can be kept confidential.

Nevis Trusts & Nevis LLCs
A Nevis LLC (limited liability company) is a legal entity similar to a US-style LLC but formed under the Nevis Limited Liability Company Ordinance (NLLCO).
As such, a Nevis LLC cannot be held liable for the debts of its constituent members.
While the primary purpose of this structure is to conduct business, when using a Nevis LLC, assets such as real estate can be held by the entity rather than owned by an individual.
By using a Nevis LLC in this way, you can therefore protect your assets from creditors and legal action.
Nevis trusts often use one or more Nevis LLCs as investment vehicles. The individual setting up the trust becomes the LLC manager but can later appoint a trustee, such as a Nevis law firm, to take over as LLC manager.

Nevis International Trust Law
Under Nevis international trust law, both settlor and beneficiary can be the same person but cannot be Nevis residents.
You must also have a minimum of one trustee. This trustee can be an individual or a Nevis-registered corporation or law firm.
Trust types can be protective, spendthrift, qualified foreign trusts, and can be either charitable or non-charitable.
There are no restrictions on trust property except for one notable exception. A Nevis trust can hold various types of assets but is not permitted to own any land in Saint Kitts and Nevis.

Nevis Offshore Trusts – Conclusion
Nevis offshore trusts are an ideal vehicle to protect your assets from legal duress.
Nevis trust law has several strong provisions protecting the integrity of its trusts.
Creditors hoping to gain access to assets protected by a Nevis trust must understand that foreign judgments are not upheld in Nevis. The only avenue open to them is to go to court in Nevis, using a Nevis-qualified legal practitioner on retainer.
Like many common law jurisdictions, local laws in Nevis require clear and convincing evidence and the onus on the creditor is to prove, beyond a reasonable doubt, their claim is valid. And in failing to do so, they become liable to pay the legal fees of the trust beneficiary.
The prohibitive costs of such action would give such creditors cause to reassess, which is why we currently know of no instances of a private creditor penetrating a Nevis trust.
Similarly, a settlor's creditors can also be dissuaded in this way since Nevis trusts allow both settlor and beneficiary to be the same entity.
Finally, thanks to Nevis trust legislation, your privacy is fully respected, and you are not legally required to register your trust deed – this information can be kept confidential.
Combine all these factors, and you have a redoubtable legal structure that affords you maximum confidentiality, asset protection, and overall peace of mind.
Establishing an international trust requires you to consider many factors; your tax situation, where you are located, and where you do business. Do you need to open an offshore bank account or transfer funds between foreign bank accounts?
The list of factors can be huge and ultimately depend on your personal and financial circumstances.
You can hire a Nevis attorney or a law firm and ask them their opinion, but since they only practice law in Nevis, selling you a Nevis-based solution is their prerogative.
But at Nomad Capitalist, we take a much broader view spanning multiple jurisdictions worldwide. We believe in taking a more holistic approach that encompasses every aspect of your personal and business life to ensure no loose threads.
Then finally, we create your personalized Action Plan that's custom-designed to provide maximum benefit while simplifying your finances and dramatically reducing your tax burden.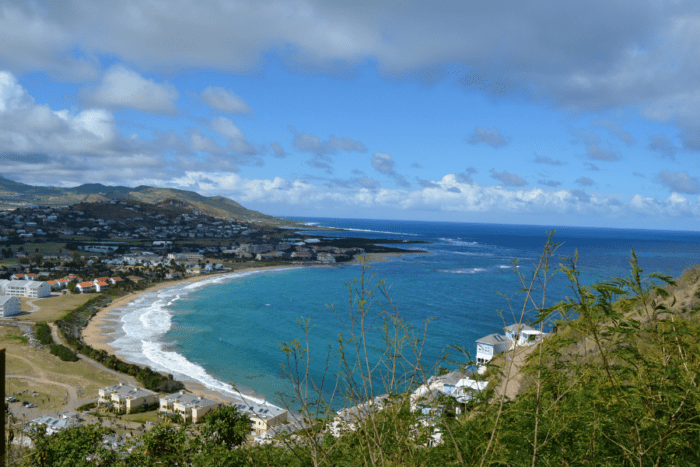 Nevis International Trust FAQ
What Is An Asset Protection Trust?
An asset protection trust, as its name suggests, is a type of trust designed specifically for asset protection. In such a structure, trust assets are shielded from creditors and/or predatory litigation.
Nevis specializes in international trust formation, and their legislation provides a high level of asset protection. Privacy is also important, so there is no need, for example, to register your trust deed publicly.
As a result, Nevis is a popular international trust destination, and you will find no shortage of trust companies operating on the island to help you establish this sort of structure.
What Does A Trustee Do?
A trustee acts as custodian of the assets placed within a trust and acts in a fiduciary capacity in the beneficiary's interest. This could be a law firm or financial institution.
In the case of a Nevis international trust, this can be a Nevis attorney or firm who can help in the creation of the trust and managing the settlor's estate. Thanks to Nevis' emphasis on privacy, you can always rely on the trustee's discretion when doing so.
What is a Nevis LLC?
A Nevis LLC is a type of corporate entity similar in structure to a US LLC (Limited Liability Company). They are often used in conjunction with Nevis trusts for the purposes of asset protection.