This article discusses the Costa Rica digital nomad visa, its eligibility requirements, benefits, and application procedure.
Central American countries, especially Costa Rica and Panama, are two of the expat-favorites when it comes to digital nomadism.
Most Westerners can enter Costa Rica visa-free for ninety days. However, many expats and digital nomads believe that three months are not nearly enough to explore this beautiful country.
The government acted on that sentiment and launched a digital nomad visa in 2022, allowing foreigners to stay in Costa Rica for up to a year.
Costa Rica is an excellent location overall – low cost of living, rich biodiversity, beautiful beaches, stunning waterfalls, and more – Costa Rica has it all.
If you want to visit Costa Rica as a digital nomad or live there full-term, set up a call with us today. We will tell you how Costa Rica fits into your holistic offshore strategy.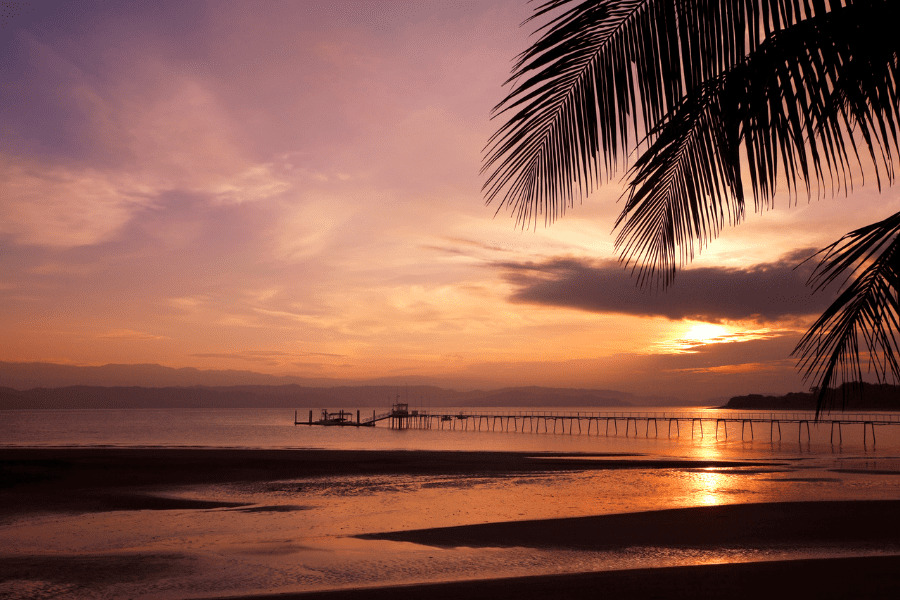 What Is a Digital Nomad Visa?
A digital nomad visa combines a stay permit with the right to work in a location other than your home country.
Entering other countries on a tourist visa to work there could prove problematic from a legal standpoint.
The nomad visa is a godsend for remote workers. Digital nomad visas are typically valid for 12 months or more, allow multiple entries, and may or may not be renewable, depending on the country.
You will need to be able to meet the country's requirements, such as providing evidence of a stable income and other required documents.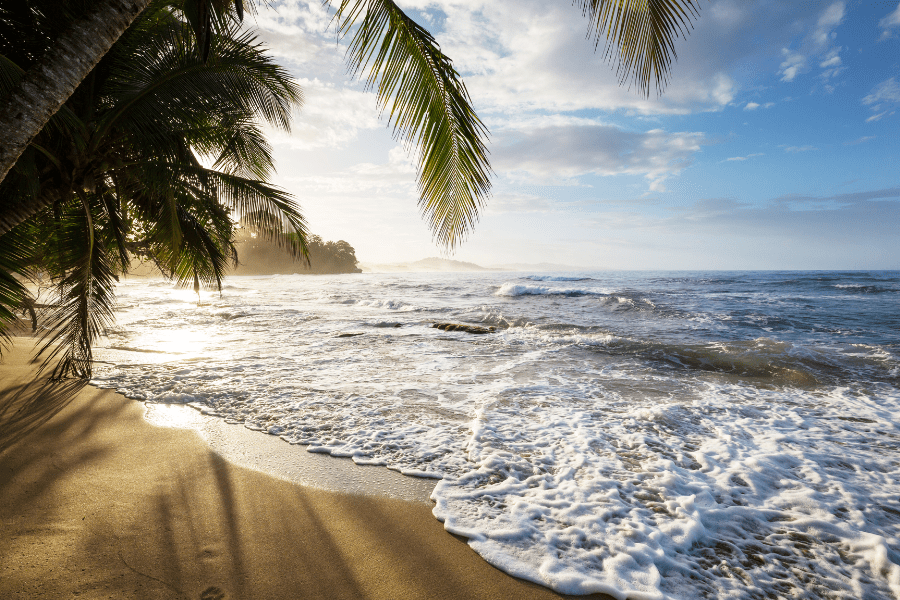 Why Costa Rica?
Natural Beauty
Costa Rica is a beautiful country in Central America. It's also highly rich in biodiversity. In fact, it contains nearly 6% of the world's biodiversity despite its small size.
Mountain villages, stunning waterfalls, beautiful lakes, and majestic volcanoes – the country has it all and then some.
To visit Costa Rica is to visit paradise. Many do so on a tourist visa and realize they want to stay for longer.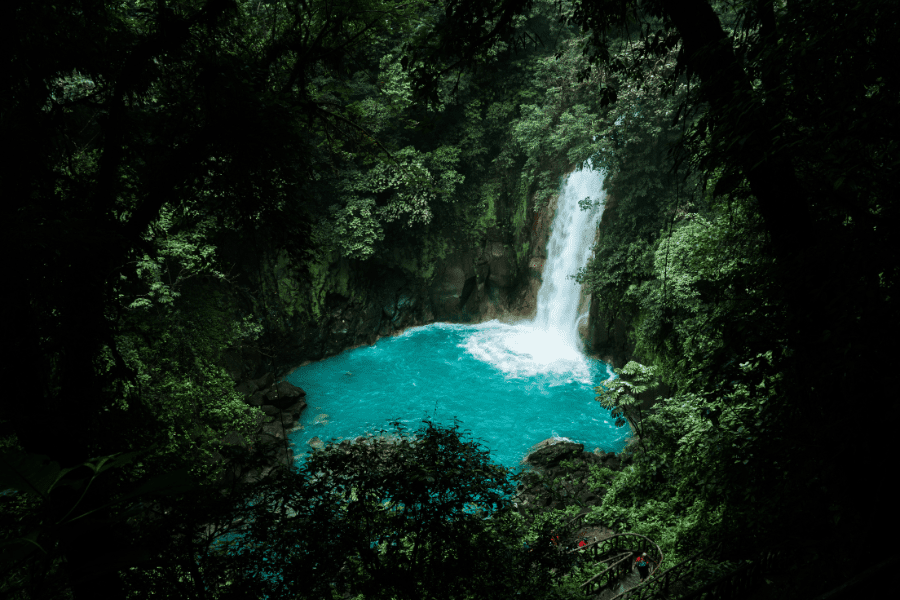 Ideal Conditions for Beach Hopping
Costa Rica offers both Caribbean and Pacific coastlines. There are some fantastic beaches to visit.
The weather is consistent all year round, with the average maximum temperature in January and December at 23 degrees Celsius, peaking at 25 in March through to June.
Tax Benefits
Digital nomads enjoy full income tax exemption. Since income must be generated abroad, remote workers are exempt from paying income tax in Costa Rica as a Costa Rican company does not employ them.
No income for digital nomads from a business in Costa Rica? No income tax is to be paid.
As well as income tax, remote workers are exempted from paying import taxes for bringing any equipment required for their job into Costa Rica.
These are the instruments a digital nomad is allowed to import without tax, according to the law:
Personal computer
Mobile
Tablet
Camera
One sound recording and reproducing apparatus and its accessories.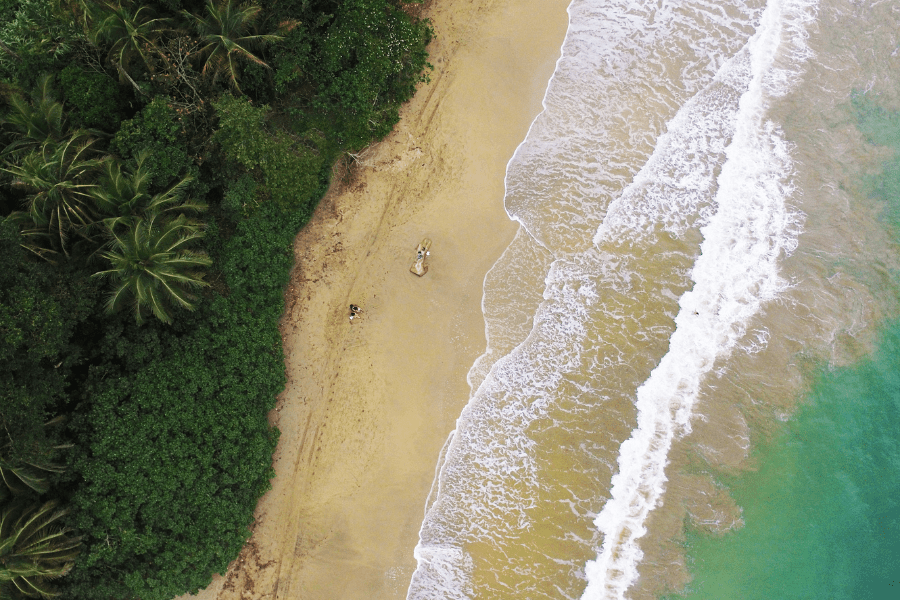 Costa Rica Digital Nomad Visa 2023
Costa Rican government understood the potential of the country as a remote work hotspot as well as a vehicle of income for the tourism industry. And so the Costa Rica Digital Nomad Visa was born.
The visa was implemented under General Law No 8764.
It's effectively a Costa Rica work visa for remote workers, as it enables you to legally stay and work in the country for up to a year. The visa can be renewed for another year too.
To be eligible, you must be self-employed or an employee of a foreign company. You must also demonstrate a monthly income sufficient to support yourself and any family in Costa Rica.
The application process for Costa Rican digital nomad visa is relatively easy and fast, with few supporting documents, such as bank statements, required to accompany the application form.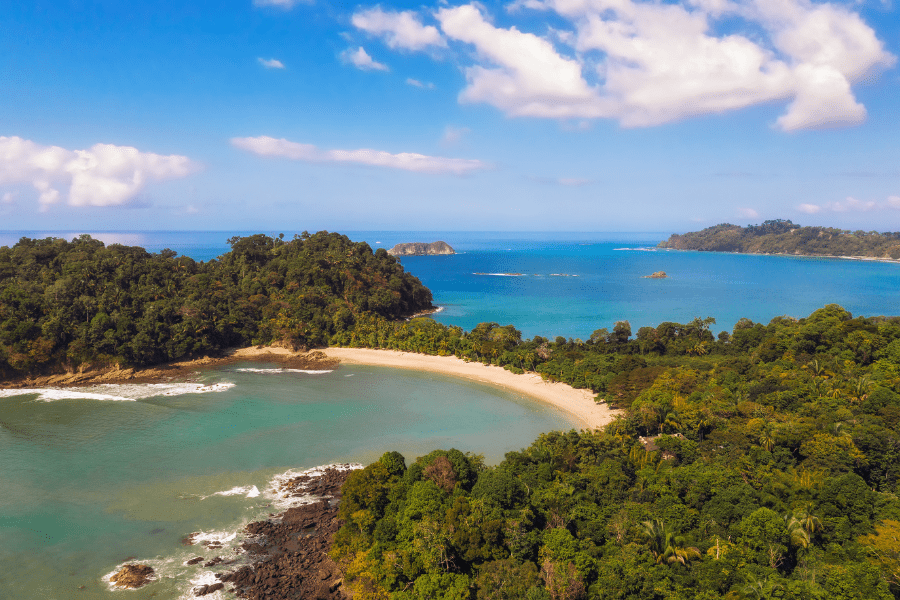 Costa Rica Digital Nomad Visa Application Procedure
The procedure starts with foreign nationals applying under the sub-category of Stay (Estancia) for Remote Workers and Service Providers and their dependents, whether applying digitally or in person.
If the application is made in person, the applicant must appear at the Foreign Nationals Administration Service Platform (Plataforma de Servicios de la Gestión de Extranjería) with all required documents.
Once you submit the application form, Costa Rican authorities will have two weeks to process your application. If your application is approved, you are free to go to Costa Rica.
Note, however, that once you enter Costa Rica, you will have three months to obtain an immigration accreditation document. You must book an appointment with an official from the immigration department to acquire that document.
Required Documents for Costa Rica Digital Nomad Visa
Digital nomads seeking a Costa Rica visa must meet a few requirements, such as demonstrating monthly income of at least $3,000.
They will need to provide the required documents such as the following as part of the application process for themselves and any family accompanying them:
Application form signed by the applicant or their representative
Twelve bank statements for the previous year showing that the digital nomad receives a stable monthly income of at least $3,000. The income requirement increases to $4,000 per month for a family.
Receipt confirming payment to the Government of Costa Rica for the amount 100$. This has to be deposited in the Banco de Costa Rica.
You must have proof of health insurance for yourself and your family (if applicable) for the duration of your stay in Costa Rica.
A copy of the photo page of the foreign national's valid passport, which contains their photograph and biographical information, as well as the page containing the Costa Rican entry stamp if the applicant is already in Costa Rica
Marriage certificate issued by the competent authority (if applicable)
Birth certificate for a family member under 25 years of age
A medical certificate establishing the health condition of any disabled applicant or dependent
Proof of relationship between the principal applicant and any senior citizens accompanying them.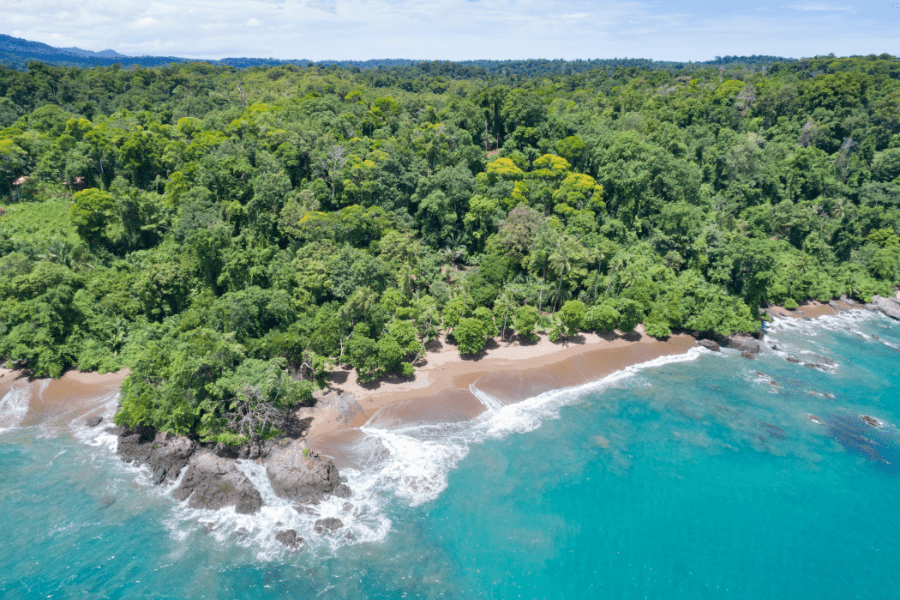 An official translation must accompany all the documents included in the visa application from the language of your home country into Spanish. These can either be an official translator registered with the Ministry of Foreign Affairs or a notary public.
To renew this visa, remote workers must prove that they have resided in Costa Rica for a minimum period of 180 days.
Does Costa Rica Digital Nomad Visa Lead To Residency?
No. This digital nomad visa enables you to work remotely.
It allows a short‐term stay in Costa Rica for a maximum of two years rather than remote workers being able to live there indefinitely. It's not a residence permit, and it is not a path to residency.
This means that Costa Rica digital nomad visa holders cannot later change the category to Temporary Residency or Permanent Residency.
Should Digital Nomads Go To Costa Rica?
Affordable cost of living, Pura Vida lifestyle, stunning beaches, beautiful waterfalls, and more – Costa Rica has it all.
The country also boasts thousands of expats and retirees living their best life there. Not to mention, Costa Rica is one of the safest Central American countries.
If you're on the lookout for your next nomad destination, Costa Rica might be perfect for you.
If not, more than 40 countries offer a digital nomad visa. Whether you want to work remotely from Europe, Asia, or the Caribbean, the choice is up to you.
Whatever your needs, we at Nomad Capitalist can help you go where you're treated best. All you need to do is reach out to us, and we'll handle the rest.