When it comes to living in the Philippines, it seems that every digital nomad website has something to say about the cheap cost of living there. And it's true, if you want to live on the cheap, you can.
It's what many digital nomads do. They travel to countries where the cost of living is low so that they can live on a budget and save.
What most people don't talk about, however, is how you can live a life of abundance in the Philippines for a reasonable price tag as well.
What does it mean to live a life of abundance? It depends. For some it means living a life of luxury; for others it entails discovering new parts of the globe; and for others still it comes with enjoying a laid-back culture. And for many, the Philippines checks most of their boxes.
A couple years ago I talked about how you can enjoy the same level of cleanliness and high class living available in Singapore for a third of the price in Bonifacio Global City, the Philippines' rapidly growing international city.
Bonifacio is not the only city, however, that offers upscale living at a fraction of the price.
A city-by-city cost of living review
Makati
The city that I personally enjoy the most is the business district of Makati. While Bonifacio is the sterile Singapore of the Philippines, Makati is its gritty New York. While you could easily find a hotel there for $60 USD a night, those looking for a higher quality stay can pay anywhere from $140 to $190 at the New World Makati.
For those looking to stay longer term, monthly rent for a nice one bedroom apartment is in the $1500 range. If you're looking to buy, a similar one bedroom flat goes for around $130,000.
Bonifacio
Prices to rent or buy in Bonifacio are similar, as well. This one bedroom apartment rents for 70,000 Philippine pesos ($1500 USD) a month and this fully furnished flat is selling for just under $6 million pesos ($120,000 USD).
Even so, keep in mind that I'm not much of a fan of the Philippine condo market and believe it is a bit overheated.
Manila
If you are looking to stay in Manila for a few nights, be aware that hotels chains that are often good quality in other countries can be a bit of a disappointment. One of my big frustrations with Manila is that the Mandarin Oriental is a total dump and, though the New World Hotel has a nice lobby and conference area, the hotel rooms aren't very nice.
The good news is that you still have quality options like the Shangri-La, with prices ranging from $200 to $360 USD a night, and The Peninsula for anywhere from $210 to $525 a night. There's also a casino over by the Mall of Asia that serves as a nice hotel, as well. In fact, that whole area is growing at the moment. I wouldn't suggest living there, but it is a good option if you're looking for a quality hotel.
Cebu
Finally, if you're looking to stay in a city that is less gritty than Makati, but not as sterile and fast-paced as Bonifacio, Cebu is the perfect middle ground. It is a bit more rural and the people are nicer. Best of all, for $800-1,000 a month, a foreigner can rent a large western-style home in parts of the city.
Is the Philippines the right choice for you?
Quite frankly, I don't know if I'd want to live full time in the Philippines. While it affords a luxury lifestyle, it doesn't check one of my most important boxes for establishing a base where I can live a life of abundance. The Philippines is great, but the problem is that it's not the best location for someone looking to start a large company.
A friend of mine recently shared this opinion as well when he told me that someone simply isn't going to start a $50 million company living in the Philippines. It is too easy to get into the laid back mindset and it is difficult to hire the right people, making it hard to grow a business of that size. If you are going to have a large company, you need an office, and the Philippines really isn't the ideal place to do it.
If you don't plan on building a big business, then it shouldn't be an issue. It's not what I'm looking for, but it could very well work for you.
If you are interested, my friend Bob Martin has a wealth of information about living in the Philippines on his website, as well as great information on real estate in the country.
Whether you choose to live in the Philippines or just to visit, the country's affordable prices make a luxury lifestyle more than possible.
Like many places in the world, the Philippines offers the world traveler a quality of life that is expensive in places like the United States and Europe, but with a much more affordable price tag. It is one of the many benefits that comes with living and working overseas.
Not only do emerging markets offer promising business opportunities and solid investments in areas such as real estate and agriculture, but they afford the quality of life that many hope to obtain.
If you are ready to move overseas to live or work, ask yourself what has held you back until now and then find a way to get past it. Once you do, feel free to apply for a consultation to design your personal blueprint for going offshore.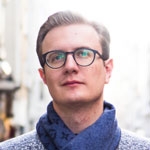 Latest posts by Andrew Henderson
(see all)
Last updated: Dec 27, 2019 at 3:55PM