This article discusses the cost of living in Costa Rica and what should be your estimated monthly budget if you plan to move to Costa Rica short term or indefinitely. We will also briefly discuss the benefits of moving to Costa Rica and how to become a Costa Rican resident or citizen.
Consistently topping the charts for the best retirement destinations in the world, Costa Rica is known worldwide for its low cost of living, quality and affordable healthcare, and the Pura Visa lifestyle.
Investors and entrepreneurs like Costa Rica for its friendly tax regime and privacy protection laws.
The country is also super popular among digital nomads for its sizable nomad community, breath-taking landscape, and the Costa Rican digital nomad visa.
Whether you're visiting Costa Rica for a few days or moving there long-term, you must know how far your dollar will go there so that you can plan your expenses accordingly, and that's we're here with this article.
We've helped over 1000 clients move to 31 tax-friendly jurisdictions from Central America to Western Europe and more. Costa Rica is among the most tax-friendly options that work exceptionally well for several investors and entrepreneurs.
Does it work well for you too? You can discover the answer by setting up a call with us. Our team will assess your personal and corporate vision and portfolio to determine the best solutions to help you get more wealth, pay fewer taxes legally, and acquire peace of mind.
Costa Rica – Country Overview
Costa Rica lies in the Central American region of North America, bordered by Nicaragua to the north, the Caribbean Sea to the northeast, Panama to the southeast, and the Pacific Ocean to the southwest.
It has a population of around five million (5,229,002). San Jose is the capital and largest city in Costa Rica. Over 70% of the nation lives in Costa Rica's Central Valley. Central Valley comprises San Jose and the surrounding towns of Heredia, Alajuela, and Cartago.
Costa Rica translates to Rich Coast, and the country is, in fact, rich in natural beauty, stunning landscape, and biodiversity. Costa Rica contains nearly 6% of the world's biodiversity. To give you an idea of how surreal that is, Costa Rica isn't even 1% of the size of the US. Moreover, 26% of the country is dedicated to national parks, natural reserves, and protected areas.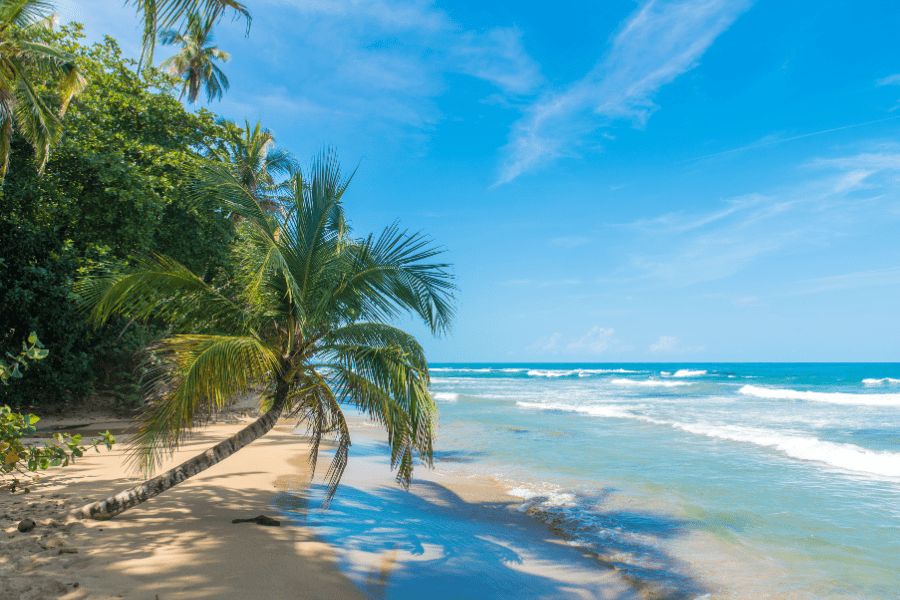 What is the Cost of Living in Costa Rica?
The cost of living anywhere depends primarily on your lifestyle, but American, European, and Canadian citizens generally find Costa Rica far more affordable than back home.
Monthly costs for a single person living in Costa Rica fall between $1600 and $2000. In contrast, a retired couple can live comfortably on $2000 to $3000.
The figure mentioned above includes all living costs, such as housing, transportation, healthcare, utilities, and food costs. Whether you rent or buy, Costa Rica is far more affordable than North America and Europe. The country is also pretty diverse – so whether you want a luxury city condo or a small beach house, you'll have no difficulty finding it.
Let's discuss housing, transportation, healthcare, and food costs in Costa Rica.
Housing Costs in Costa Rica
Whether you rent or buy, the prices will vary depending on the location, size of the property, amenities, its vicinity to shops, etc.
If you choose to live in San Jose, you'll have a bigger pool of housing and rentals to choose from. The farther you go, the fewer your options will get. However, rent prices will decrease as well.
Generally, you'll find a double-bedroom apartment for between $650-$900 per month and a high-quality studio apartment for upwards of $1200 per month.
If you want to buy a house, the average price per square foot of an apartment in a Costa Rican urban area is nearly $167.
In Costa Rica, real estate prices in tourist spots and Central Valley, either to buy or rent, are typically more expensive than in standard residential areas.
Healthcare Costs in Costa Rica
The healthcare costs in Costa Rica, compared to North American and European countries, are very low. Moreover, the country boasts one of the best healthcare systems in Latin America.
Like most countries, you'll find two healthcare systems in Costa Rica – a government-run universal healthcare system, Caja, and private healthcare. Costa Rican residents must become members of Caja.
Whether you go for public or private health insurance, you'll receive quality medical treatment at a fraction of the price than what you'd pay in the US or Western European countries.
Most Costa Rican doctors speak English and are highly qualified and trained by reputable US or European institutes.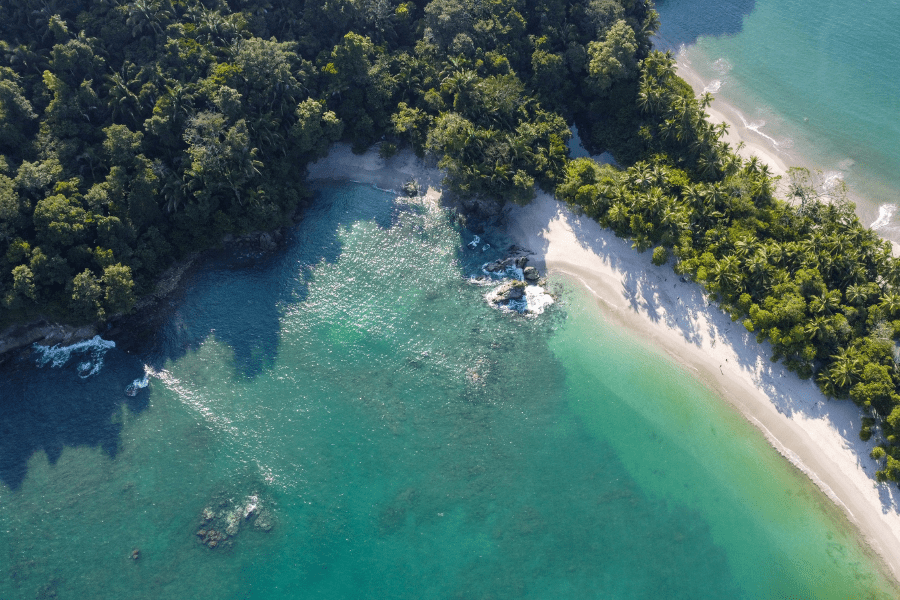 Transportation Costs
You can get around Costa Rica through several methods of transportation. Most locals use buses to get around, and bus fares range between $5 to $9, depending on if it's a return trip. The most common forms of transportation in Cost Rica include shuttles, buses, and taxis.
Food Costs
One of the best things about Costa Rica is the abundance of fresh food. A farmer's market is held weekly in almost every Costa Rican town and village, making the country an excellent location for people who want a simple, healthier lifestyle.
Want to dine out? Costa Rican restaurants offer delicious and affordable food. A local mid-range restaurant will provide a large meal of meat, rice, beans, salad, and vegetables for nearly $4.50. There are plenty of vegan options too.
Now that we've discussed the cost of living in Costa Rica let's see how you can move there.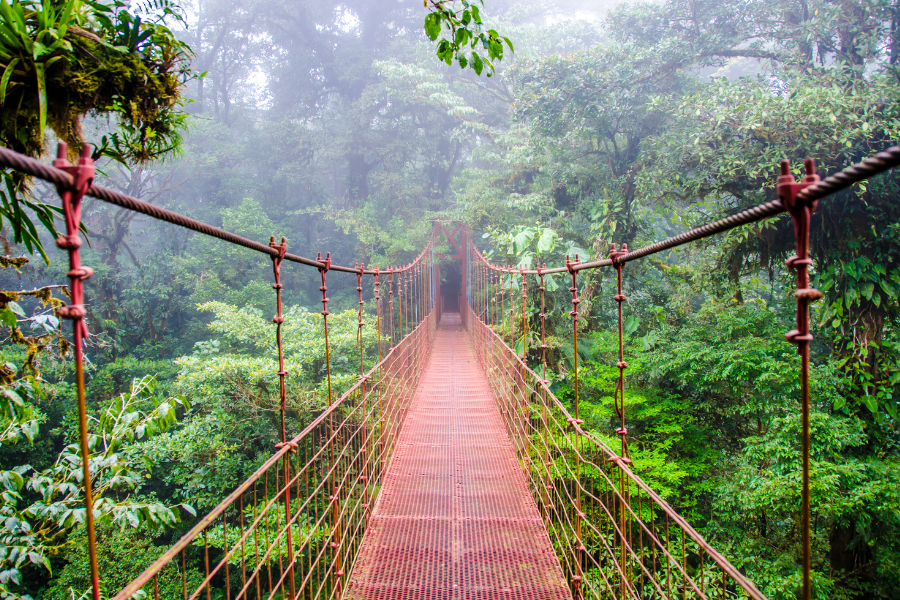 How to Move to Costa Rica in 2023
Citizens of most Western countries, including the US, UK, etc., can enter and stay visa-free in Costa Rica for ninety days. You must get a residence permit if you want to stay in Costa Rica for over ninety days.
The following are the most popular Costa Rican residence programs.
Pensionado Visa
The following are the most significant things to keep in mind when applying for the Pensionado visa:
Proof of monthly income over USD $1,000 (for life).
No age limit for applicants.
It's a renewable visa issued for two years.
For visa renewal, you must've lived in Costa Rica for four months per year and receive your monthly income there.
Rentista Visa
The following are the most significant things to keep in mind when applying for the Rentista visa:
Proof of monthly income of at least USD $2,500 (for the next two years).
You may also show that you have USD $60,000 in a Costa Rican bank, which you would disburse every month.
It's a renewable visa issued for two years.
For visa renewal, you must've lived in Costa Rica for four months per year and receive your monthly income there.
Inversionista Visa
The following are the most significant things to keep in mind when applying for the Inversionista visa:
Inversionista visa grants temporary residency to foreign investors who invest at least USD $150,000 in Costa Rica.
You can invest in active business, real estate, stocks, forest plantations, or securities.
You'll need to submit detailed descriptions of the investment route you chose.
It's a renewable visa issued for two years.
For visa renewal, you must prove that you've lived in Costa Rica for six months per year.
All the visas mentioned above allow you to include a spouse and children under 25 years as dependents.
None offer the right to work as a Costa Rican employee. However, you can work independently, start a business, or receive income from your investment.
You may be eligible for permanent residency after three years of legal residency in Costa Rica. As a Costa Rican permanent resident, you'll need to renew your permit every five years and visit Costa Rica once every year for a minimum stay of 72 hours.
Costa Rican permanent residents can work as an employee for a Costa Rican employer.
For more details, read our articles on Costa Rican residency and how to move to Costa to lower your taxes.
Should You Move to Costa Rica?
Whether you should move to Costa Rica depends on your personal preferences, corporate needs, and of course, budget. If the goal is to save money while living in a tropical destination with tons of natural beauty, tax incentives, and business-friendly regulations, then Costa Rica might just win your heart.
The country has a generous immigration policy, versatile residence permits, and a digital nomad visa, giving you plenty of options. Not to mention lucrative tax advantages and privacy incentives, especially for investors and entrepreneurs.
Whatever your motives for going to Costa Rica, moving there requires proper offshore and tax planning by a team who has done it a thousand times before – that's where we come in.
From billionaires and celebrities to everyday investors and entrepreneurs, we've helped over 1,000 successful clients create their holistic Plan, grow their wealth, and increase their peace of mind. We can do the same for you too. All you have to do is reach out.
What is the Cost of Living in Costa Rica in 2023: The Ultimate Guide FAQ
Is Costa Rica safe?
The Global Peace Index ranks Costa Rica 38th out of 163 jurisdictions in its latest index. Moreover, the World Economic Forum has termed Costa Rica one of the safest countries to retire as an expat. Costa Rica's stable political climate also makes it one of the safest countries in Central and South America.
Does Costa Rica have a digital nomad visa?
In 2021, Costa Rica announced its digital nomad visa allowing location-independent professionals to stay in the country for a year as long as they work remotely and can demonstrate the required monthly income, i.e., $3,000 or $4,000 for a family.
How much does private insurance cost in Costa Rica?
On average, private insurance in Costa Rica costs around $60 to $250 per month, depending on your medical needs. In comparison, a private international health insurance plan can go up to $1,000 per month.
Is Costa Rica foreigner-friendly?
Costa Rica is home to over half a million expats. Moreover, the country is among CNBC's top ten countries where expats are the happiest with work, life, and cost of living. All this clearly indicates how friendly Costa Rica is toward foreigners.