This article discusses the cost of living in Belize and what should be your estimated monthly budget if you plan to move to Belize.
Several countries in Central America, like Panama, Costa Rica, and Belize, are known for their affordable cost of living, natural beauty, and stunning beaches.
In comparison, investors and entrepreneurs know these countries for their offshore financial services sector, tax incentives, and favorable business climate. Not to mention a flexible corporate regulatory framework that's friendly toward foreign entities.
Whether you go to Belize for business or pleasure, you'll need to know what to expect in terms of living expenses there and how far your dollar can stretch there.
Central America is a brilliant region for investors, entrepreneurs, digital nomads, and retirees looking to reduce taxes legally while living in a beautiful low-tax jurisdiction.
If that's the goal – set up a call with us today. We'll help you go where you're treated best.
Belize – Country Overview
Situated on the north-eastern coast of Central America, Belize borders Mexico to the north, the Caribbean Sea to the east, and Guatemala to the west and south.
Belize has a population of 418,593, and it's the least populated and least densely populated Central American country. Belize's capital is Belmopan, and its largest city is Belize City.
It's the only Central American country with English as its official language. Most Belizean nationals are bilingual. Spanish is also widely spoken in the country. The country's official currency is the Belize dollar (BZD).
Many people think Belize is a Caribbean nation because of its similar history to other English-speaking Caribbean countries. Belize is a former British colony whose institutions and language primarily reflect its history.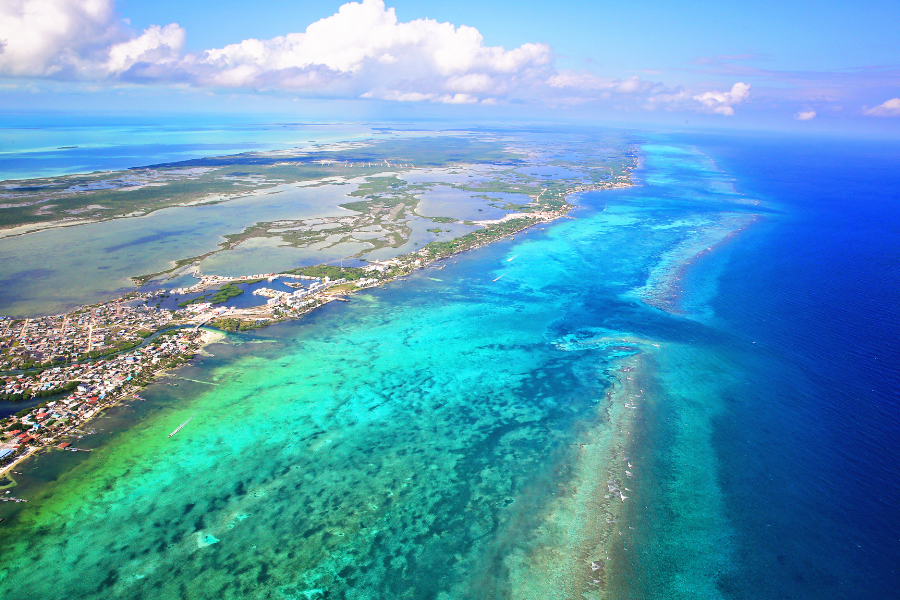 What is the Cost of Living in Belize?
The cost of living in Belize may be higher or lower depending on which country you're comparing it to. You'll find Belize more expensive than other Central American countries like Costa Rica.
However, if we compare Belize City's cost of living to New York City, consumer prices (including rent) are nearly 200% higher in New York City. In terms of food costs, you'll pay almost 150% more in a New York restaurant than in Belize City. Utilities in New York also cost double.
So, generally, Western nationals will find Belize far more affordable than back home. Belize's slower and healthier pace of life may also help you save money.
Let's look at Belize's housing, food, transportation, and healthcare costs.
Housing Costs in Belize
Belize offers various housing options whether you want to buy or rent. The housing costs will depend on the property size, location, ownership status, and build of the property.
The most common housing option in Belize is a basic Belizean-style wood home, and it's also the most cost-efficient solution. However, the country has many luxurious options for people who want something fancier.
The prices will increase if you want your accommodation closer to the beach or the town center. The same applies to properties in popular expat spots or tourist areas.
You can find an air-conditioned two-bedroom apartment in the beach town of San Pedro or Placencia for $1,200 to $1,500 per month.
Outside of the expensive tourist hotspots, real estate purchases are less costly, and you can buy a modern home for $75,000 to $200,000. If you want to own a home in a premium city location, you'll have to allocate $300,000 to $400,000 for a modern home with all the amenities.
Healthcare Costs in Belize
While Belizean healthcare is nowhere near as efficient as the healthcare services in Panama or Costa Rica, it sure is very affordable. Nevertheless, the government is taking defined steps to improve the healthcare situation by building new medical institutions and clinics in the country.
The two healthcare systems in Belize – public and private, are available to locals and expats. Belizean doctors typically are trained in the US, Mexican, and Cuban medical institutes. Currently, most of the specialized medical institutions are in Belmopan and Belize City.
As mentioned above, the biggest advantage of Belizean healthcare is its ridiculously low costs that render insurance nearly useless (you should still get it, though). An urgent care trip might cost you $25, while more advanced lab work will cost around $200.
Food Costs in Belize
You can get Belize's national (meal, stewed chicken, rice, and beans) at just about every roadside stand for $6 to $8.
When it comes to maintaining food expenses in Belize, it pays to live and eat like a local. If you want to cook at home, buy fresh produce from local markets. If you eat out regularly, ask the locals where they go to enjoy good food. Eating out regularly in tourist spots like Ambergris Caye, Caye Caulker, etc., will cost you a lot. Similarly, buying imported goods like your favorite pack of chips every day will also gradually mess up your monthly budget.
Transportation Costs in Belize
Retirees and expats living in most of Belize's more popular retirement spots almost exclusively walk or use a golf cart to get around the place. However, depending on the location of your accommodation and its proximity to shops, etc., you may choose to have a car.
The gasoline prices are higher than in the US, so you may have to use your car mindfully and combine trips to stretch your dollar.
Belize has a public transport system which is the cheapest way to get around – especially for inter-city travel. Bus fares vary based on your destination, ranging from $1 to $15.
Most expats and residents use the public transport system to go to places they can't walk to.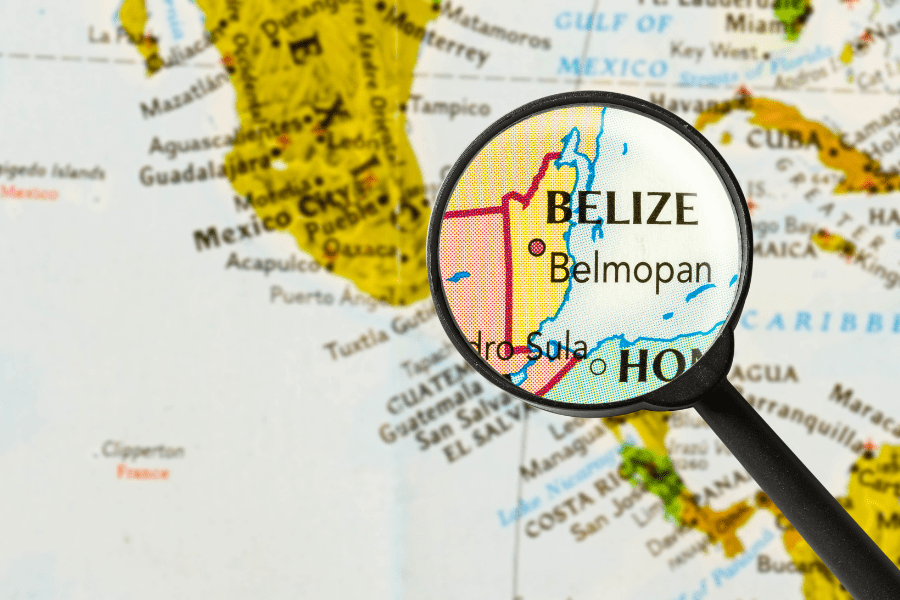 Why People Move to Belize – Is It Only for Low Cost of Living?
No, Belize's low cost of living is rarely the most significant reason people visit the country or move there. Especially since other countries in Central America, like Costa Rica and Panama, are far more cost-effective.
The following are some of the most common reasons people go to Belize.
English-Speaking Country
English is the official language of Belize. Spanish is also widely spoken.
So English-speaking people intimidated by the idea of a foreign language in a foreign territory will feel right at home in Belize. Whether you need to open a bank account, buy some groceries, or invest in real estate, you'll find real estate agents, shopkeepers, bank officials, etc., fluent invest in real estate, you'll find real estate agents, shopkeepers, bank officials, etc. fluent in English.
Foreigner-Friendly Environment
Belize needs to improve on a lot of fronts, and for that, the country needs foreign investment. That's why the Belizean government has no restrictions on foreign ownership, among other perks for foreign investors and entrepreneurs. Moreover, dividends from a Belizean IBC are not taxable.
Tax-Friendly Regime
Belize doesn't have a progressive personal income tax regime. Instead, residents and non-residents pay a flat tax of 25% if they earn more than $26,000 annually. If not, they're exempt from paying taxes.
Businesses, companies, and self-employed people working in Belize must pay business taxes. However, there are tons of tax exemptions and cuts for legal entities. Moreover, the corporate tax rate also depends on the business activity, ranging from 1.75% to 19%. Property tax in Belize varies between 1% and 1.5% of an undeveloped land's value, and there is no capital gains tax.
In essence, Belize can benefit people looking to reduce their taxes legally. A 12.5% GST on almost everything (except some food and medical items) is a significant tax affecting expatriate residents.
Import taxes make up a significant portion of government revenue. However, residents under the Retired Persons Incentive Act don't have to pay import duties on several items.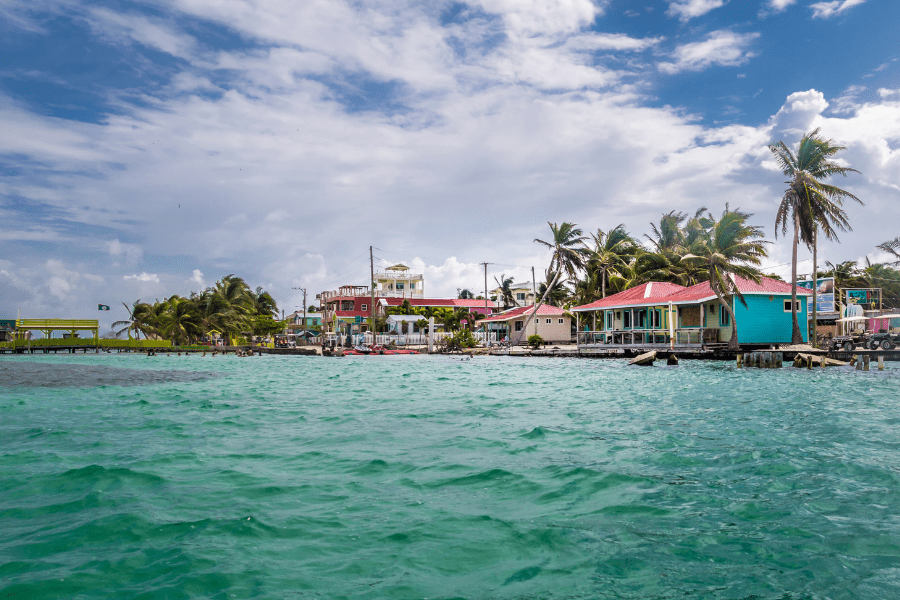 Should You Go To Belize?
Belize is a low-tax jurisdiction with an established offshore financial services sector. The country has a proper regulatory framework in place for foreign individuals and entities. However, you need more than a low headline tax rate or cost of living to pack your bags and move somewhere.
If you want a Central American place that's light on the pockets, you may like Costa Rica or Panama more.
Mainly because those two countries also have far better healthcare, safety, and infrastructure.
Look over to the neighboring Caribbean region, and you'll also find some of the world's cheapest residency and citizenship by investment programs.
Investors and entrepreneurs like Belize as a tax haven, too, but even that may backfire since most credible banks either don't deal with tax-haven-based entities or subject them to rigorous due diligence and KYC procedures.
Successfully moving offshore involves carefully handling each aspect of your life, from tax planning to immigration to business planning. That's where Nomad Capitalist comes in.
From billionaires and celebrities to everyday entrepreneurs, we've helped over 1,000 successful clients create their holistic Plan, grow their wealth, and increase their peace of mind. We would love to do the same for you too. All you have to do is reach out, and we'll handle the rest.
What is the Cost of Living in Belize in 2023: The Ultimate Guide FAQ
Is Belize safe for foreigners?
While it isn't as safe as Costa Rica, the safest among all Central American countries, overall it's a safe jurisdiction for foreigners. Nevertheless, you should exercise all the usual precautions to keep yourself safe in a foreign territory.
What Is the Cost of Living in Belize compared to the US?
Belize is way cheaper than most US and Western European cities. However, it's quite expensive than other Central American countries. Usually, you can live in Belize for $2,000 monthly. However, your total monthly costs will depend on your lifestyle.
What are some good places to live in Belize?
Here are a few examples to consider when living in Belize:
1. San Pedro
2. Ambergris Caye
3. Cayo District
4. Caye Caulker