Dateline: Kuala Lumpur, Malaysia
I have to admit, Kuala Lumpur is one of my favorite cities in Asia. KL has a very similar "inner city" population as Manila, but feels much less congested.
In fact, parts of Kuala Lumpur almost feel like Singapore. On one stretch of the city's Golden Triangle you have endless high-class malls, five-star hotels, and great dining.
For those used to the melting pot culture of the West, Malaysia will make you feel right at home. Here in the capital city, Malays, Chinese, Indians, Bangladeshis, and other nationalities live side-by-side. While I'm sure Islamophobia will keep some people out of Malaysia, the country is anything but a theocracy.
For me, Kuala Lumpur ticks a lot of the boxes that would make me settle down and establish a "base". Fortunately, if you're looking for an easy permanent residence in Asia, Malaysia may just have the answer for you.
While I'm a big fan of Singapore to the south, I'm the first to admit it's not the perfect panacea that some offshore promoters make it out to be. If you just happen to have a million bucks burning a hole in your pocket and decide to invest in some Singapore real estate, you will be subject to various stamp taxes and other restrictions on foreign real estate purchases there.
Considering Singapore is the world's second freest economy, and perhaps the most accessible free economy to Westerners, it's quite a distinction for Malaysia, Singapore's large neighbor to the north, to be able to claim a relatively free market on foreign-owned real estate.
On the whole, Malaysia is making it easier for foreigners to live, do business, and invest within their borders. As far as living in Malaysia, it's relatively easy to get a permanent residence permit if you have a few bucks.
The Malaysia My Second Home visa program
Malaysia's My Second Home program – often called MM2H – is designed to allow for "investors" to obtain a long-term visa by making a passive investment in the country. Basically, you agree to deposit a fixed amount of money into a Malaysian bank, pass a medical test, and purchase health insurance, and you're good to go.
Permanent residence status gives you a ten year, multiple-entry visa that is renewable at the end of the ten year period. There is no minimum residency, so you are free to come and go as you wish.
The My Second Home visa program is somewhat unique in that it allows you privileges that other visa programs don't; for instance, you are allowed to import your car duty free. You're also allowed to apply for immigration status for one foreign worker maid.
Of course, visa holders can bring their spouse and dependent, unmarried children under 21 years of age.
If you're just starting out, Malaysian second residence won't be for you. However, if you're frustrated by other second residency programs which require large sums of money to be deposited or for you to actively manage a local business, you're in good shape.
Applicants fifty years of age or older must show proof of a minimum liquid net worth of 350,000 Malaysian ringgit (about US$107,000) OR monthly offshore income of at least 10,000 ringgit (US$3,100) a month. If you can't prove that level of income, you'll need to deposit 150,000 ringgit in a Malaysian bank upon arrival; you can withdraw up to 50,000 ringgit after one year if you use the funds to purchase real estate in Malaysia or pay for educational expenses or medical care.
If you're under fifty, you will need to demonstrate a higher bank balance of 500,000 ringgit, as well as have the 10,000 ringgit monthly income. Once approved, you'll deposit 300,000 ringgit into a local bank, half of which can be withdrawn for approved purposes after one year.
While $150,000 (on the high end) isn't chump change, it's relatively competitive with developed world visa programs, especially considering the "investment" is entirely passive. Hong Kong's immigrant investor program offers near total flexibility on where the funds are placed, but requires US$1.3 million to be domiciled in Hong Kong.
The bad news is that your deposit must be denominated in Malaysian ringgit. With the Fed planning to taper their QE in 2014, the ringgit has already started a slight depreciation, and I expect this to continue for a little bit. Of course, if you're living in Malaysia, the money will spend the same (inflation in Malaysia is relatively low, especially for Southeast Asia).
Malaysia offers a lot of benefits for someone looking to start a business or just retire in Asia. Laws on doing business are relatively straightforward, and income tax rates are dropping in 2014 (offshore pension income is exempt from Malaysian tax).
With two busy, far-reaching airlines based in Kuala Lumpur, you'd be well-positioned to travel around Asia or practically anywhere in the world. And for offshore banking and business needs, Singapore is less than an hour away.
Do keep in mind that the My Second Home program is not a second citizenship program. Obtaining Malaysian citizenship through naturalization requires you to be resident in Malaysia for ten of twelve years and have minimal Malay fluency.
However, it does offer an attractive second residence option worth considering for expats in Asia. I personally have a residence in Malaysia and believe it's worth considering if you don't mind being a bit of a pioneer.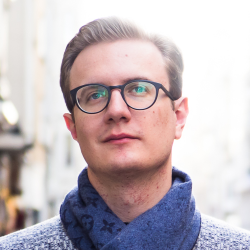 Andrew Henderson is the world's most sought-after consultant on legal offshore tax reduction, investment immigration, and global citizenship. He works exclusively with six- and seven-figure entrepreneurs and investors who want to "go where they're treated best". He has been researching and actually doing this stuff personally since 2007.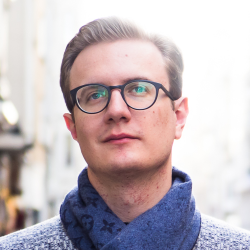 Latest posts by Andrew Henderson (see all)