Last updated January 5, 2021
Dateline: Wroclaw, Poland
It's been four years since I wrote one of our most popular articles on which countries offer dual citizenship. Since then, we've updated the article and added new countries.
However, one thing remains the same: even with dual citizenship and the ability to travel on multiple passports, there are still countries that require you to have a visa. Some countries simply require visas from many travelers.
Sometimes, these visa requirements are out of reciprocity (ie: Brazilian citizens need a visa to visit the United States, so Brazil will make US citizens go through hell to get a Brazilian visa). Other times, they are merely an indication that the country is difficult. Other times still, it is merely out of desire to collect a fee.
The good news is that more countries are liberalizing their visa rules to allow more people, including many "Tier B" passport citizens, to travel to more countries. One of the first steps along this easing of visa-free travel is often an e-visa.
Many countries realize that staffing embassies around the world to handle visa applications from tourists is a waste. More importantly, they realize it's costing them tourist dollars. The average US citizen might love to visit the Taj Mahal, but if means waiting in a visa queue at some ugly embassy or simply boarding a flight for somewhere more friendly, they'll choose the latter.
As a result, an increasing number of countries offer e-visas, which allow tourists to apply for a visa online without ever speaking with a consular officer. It's all done remotely.
In many cases, the e-visa process is simple or even a total joke. Countries like Cambodia offer so many visa on arrival and e-visa options that it's become clear they basically just want the $40 fee.
Other countries, however, still impose some sort of requirements ranging from something silly like booking a tour to apply online, to merely moving the entire web of bureaucracy onto the internet but without much improvement.
Seeing that I have expressed interest in using my "Tier A" United States passport as little as possible in the next year, the idea of getting e-visas interested me.
E-visa countries for tourists
Before we dive in, note that I excluded countries with web-based visa applications that still require sending stacks of paperwork in, or that are reviewed by a consular officer. Sure, Australia offers an e600 online visa application similar to those offered by Canada, the UK, and Ireland, but these are merely the beginning of the same grueling process of going to an embassy. Actually, I think I'd prefer to go to the embassy than deal with those applications.
In addition, I excluded "pre-approval" confirmations like ESTA in the United States and ETA in Australia, which are not visa applications per se, even if they feel like as much work as some e-visas.
So here is a list of real e-visa countries, as well as my personal feedback on those I have used.
Armenia
While most western citizens can visit Armenia without a visa for a full 180 days (second only to nearby Georgia's 360 days), some countries including Canada need a visa on arrival or e-visa. When presented with the option, I prefer the e-visa just in case, as sometimes smaller countries' immigration officers will pretend you don't qualify for a visa on arrival. As someone who applied for a real visa to Armenia in my "Tier C" passport, I don't recommend the consular process, but I hear the e-visa option is easier. You can visit the website here.
Azerbaijan
Azerbaijan requires visas from just about everyone, save for nine countries that get visa-free access and another thirteen Asian and Gulf countries that get visa on arrival. Everyone else needs to apply before arrival, and for years Azerbaijan's e-visa process wasn't easy. I tried it once and gave up. However, as of 2017, they have made the visa process much easier. Now, tourists may easily apply through various tour operators so long as they book some type of tour, such as a Baku day tour or their hotel stay through the e-visa portal.
Bahrain
Bahrain has substantially eased its visa policy, being one of the more liberal Gulf states toward westerners. Their e-visa program used to be open to only 38 nationalities, but was recently expanded to a more substantial 114. While most "Tier A" passports can obtain a visa on arrival or an e-visa, while a smattering of African and poorer Asian countries must go the e-visa route. That said, the e-visa process requires you to upload multiple forms and isn't so straightforwar. Their friendly-looking website is here, and currently touts with pride: "Macau has been added!".
Cambodia
I've received several Cambodia e-visas, and the process is about as easy as it gets. The hardest part is having a passport photo on hand to scan and upload (which is why I keep about ten passport photos on me at any given time). Once you have that, the form filling takes all of five minutes, and approval is almost instantaneous. Cambodia has raised its e-visa fee over the years, always adding another $2 here or $5 there, but the total fee now should not exceed $40. While many western citizens such as Americans can obtain a visa on arrival, the immigration authority can't seem to give a straight answer as to who qualifies. You can visit the official website here.
Cote d'Ivoire
The long-troubled west African country formerly known as Ivory Coast has its own online visa process. Do I know how it works? Heck no; I don't spend a lot of time in Africa, and Cote d'Ivore is not on my "trending African countries" list. It actually took me awhile to find the programs website, which is based in French but also in English. It appears that, at the time of this writing, the government is not even able to accept payments for e-visas, but does list instructions on their website here. Sadly, unless you're from one of 21 African countries or are stateless, you'll need a visa, and I doubt the nearest embassy is any easier.
Gabon
The African nation of Gabon makes things a bit more straightforward, even if it allows a grand total of four nationalities to visit without a visa (in case you were wondering, they are Mauritius, Morocco, Tunisia, and South Africa… so you probably want to keep reading). Gabon actually gives you the option to select a single entry or double entry visa, and to determine how long you want to stay. From experience, it's generally easier and cheaper to select the most conservative visa you need. The process seems straightforward, although you do need to upload some documents on the website here.
Georgia
Georgia is one of the most open countries in the world, perhaps second to only Ecuador. Even countries that face a lot of problems traveling, such as Thailand, have easy access. If you aren't from the laundry list of countries that gets a one-year stamp upon arrival, you'll need to go through the easy e-visa process. Nationals of a few countries – Cuba, Guatemala, Peru, Bolivia, Paraguay, and a number of Caribbean islands – can apply for 90 days, while all others – such as Chinese and Indians – can apply for 30 days. I live in Georgia so can't comment much on the process, but if it's like anything else the government does, it should be very efficient. The website is here.
India
India was smart to introduce the e-visa program a few years back, and to open it up to everyone more recently. The problem is that getting an Indian e-visa represents everything you might expect: bureaucracy, ineptitude, and inefficiency. The first time I applied online, my application was accepted and the only step left was to pay. However, the e-visa website makes the odd choice to give you TWO payment options (as if you care which Indian bank processes your payment), and the bank I chose happened to be out of commission for some time. That meant that my application was lost and I had to start over again. The Indian visa process is rather intense and involves a lot of questions as well as a few uploads, so plan to spend an hour or two really focusing on it. The confusing website in question is here.
Kenya
Kenya conjures up images of African safaris, but Kenya is quickly working to make itself the financial hub of east Africa, with everything from co-working spaces to venture funds opening. Kenya offers 90-day visa-free access to nationals of 43 countries, only two of which are western: Cyprus and San Marino. (Singaporeans get visa-free access, too.) So unless you want to invest a few million euros to get Cyprus economic citizenship, you'll need an e-visa. Most Tier A and Tier B passports can easily apply online, as can Chinese and Indian citizens. The process takes two days and costs $51, at which time you have three months to get yourself to Nairobi airport. Details are here.
Kuwait
My experience visiting Kuwait involved getting a visa on arrival, which seemed easiest as a US citizen (which get special treatment), but is available to a growing number of countries in Europe and even Georgia. The process is straightforward, although requires you to answer a number of questions. The fee is about $10 upon arrival. Unfortunately, the biggest limitation is that Kuwait's e-visa is only available to a limited number of countries. Details on the website here.
Malaysia
Malaysia is one of the world's easiest countries to visit; 63 countries' citizens get 90-day visa-free, another 97 countries receive 30-day visa-free travel, and two countries receive 14 days without a visa. Combine that with Malaysia's easy visa run policy and it is one of the easiest countries to visit as a tourist. However, there are still ten countries which require an e-visa: Bhutan, Bangladesh, China, India, Montenegro, Myanmar, Nepal, Pakistan, Serbia, and Sri Lanka. (I have no idea what Serbia and Montenegro did to irritate Malaysia's immigration officials.) A thirty-day e-visa may be applied for online provided the applicant is outside of Malaysia and Singapore, a status they do seem to check diligently. The visa is good for three months from date of issue but the thirty-day stay only applies to single-entry visas; multiple entry visas offer only 14 days in Malaysia.
Moldova
Since 2007, citizens of 69 countries including every single European country, as well as most other western countries, can enjoy Moldova visa-free for 90 days. The challenge for those who don't get visa-free access is that the e-visa process is rather limited, being available only to citizens of most Central and South American countries. Everyone else needs an invitation letter which involves more than the typical online visa process. The government website is here.
Myanmar
I recently applied for a Myanmar e-visa on their website and was surprised by the progress they have made from just a few years ago. When I lived in Malaysia, the online visa process involved hiring someone (usually an inefficient and unhelpful tourist operator) to obtain the visa for you. There was also a lot of confusion among airport gate agents about who needed what visa or invitation letter. Now, the process has been streamlined and costs about $55 for just about any nationality to apply. The government website is here.
Russia
As of January 1, 2021, Russia now offers an e-visa to 53 nationalities. The new electronic visa system is part of the government's push to increase tourism revenue in the country. Up until now, Russia was one of the more difficult countries to gain visa-free access to. However, it has opened up to many countries in recent years, including many countries offering citizenship by investment in the Caribbean. The 16-day tourist e-Visa is available to citizens of countries like China, India, Mexico, and Japan but is not available to citizens of the US, the UK, or Canada.
Rwanda
Rwanda is also on my list of African countries to watch, which makes sense since countries with friendly visa policies are generally friendly to foreign investors. While only nine countries (including Singapore again) can visit visa-free, citizens of the most well-known western countries like the United States can obtain a $30 visa on arrival. Everyone else needs an online visa. The website is a bit dated, but the process is straightforward enough and can be found here.
Sao Tome and Principe
The tiny Atlantic Ocean nation of Sao Tome and Principe naturally doesn't have many embassies, so it makes sense that they take visa applications online. US, Canadian, Brazilian, and seemingly randomly selected European country citizens don't need a visa at all, but everyone else needs an e-visa. Either way, you will need a yellow fever certificate upon arrival. E-visas must be used within 30 days after issue, and the only option is to apply for a 30 day tourist or business visa. In addition to any online fees, there is a stamping fee of 20 or 30 euros at the airport.
Singapore
I love Singapore as one of the most efficient places on earth, but their online visa application was surprisingly confusing. Singapore's visa policy is a bit odd; citizens of countries like Comoros can visit easily, yet a number of Tier B countries require visas. Singapore's e-visa program is a sort of hybrid of a third party that provides an invitation and a government portal for applying online. Expect to pay about $100 for a single-entry that gives you 30 days in the country. The government immigration website lists details here, but you have to dig to find them among other visa policies such as those for would-be immigrants.
South Sudan
Update October 2020: Due to the global health crisis brought on by COVID-19, government agencies in South Sudan turned to online platforms to continue working from safe distances. Among the many services that they have begun offering online is a new eVisa. No more traveling to an embassy to apply and be interviewed! Citizens from almost all countries can now apply online for an eVisa. In fact, most are required to do so. Only citizens of Tanzania and Egypt have visa-free access to South Sudan – and the other six countries that have visa-on-arrival access would benefit from applying for the eVisa anyway.
St. Kitts and Nevis
As a country that derives income from its economic citizenship program and tourism, St. Kitts is a pretty open place to visit. Even Indians, who generally have a hard time traveling, can show up without an advance visa. For the southeast Asians, central Asians, and Africans who need a visa, the process is all done online. Most Caribbean countries have about six embassies, so there is little other way to handle the process and it's really more of an online visa application than a standard e-visa. Still, the process seems easy and can be found here.
Sri Lanka
Sri Lanka's government websites give me privacy errors, so I can't say much about this program, other than it appears that citizens of all countries other than Sri Lanka require an ETA (similar, perhaps, to what is required by the US of western citizens) to visit. With the exception of a few war-torn and African countries, most everyone is eligible to visit for 30 days with one of these, obtainable online if you can figure it out.
Turkey
Turkey has a very interesting visa policy that is actually more confusing than the European Union's. To Turkey's credit, they have been rolling out visa-free travel to more countries, such as Germany, as of late, but many western citizens still need an e-visa to get in. When I first visited in 2012, there was no e-visa process but you could instead obtain a visa on arrival by standing in line and paying $20 in US dollars. Now, most westerners have the option. The Turkey e-visa process is astonishingly easy and costs a mere $20 plus a small bank fee. If you carry certain "Tier C" passports, you can only get an e-visa if you meet certain criteria such as arriving on a Turkish airline, so make sure to check. The official website is here.
United Arab Emirates
The UAE has started offering visa on arrival status to more citizens, but most non-western foreigners still need a visa. Fortunately, the country offers an e-visa process to all nationalities. Getting the e-visa itself is pretty easy, and allows for payment via any number of options through channelers. Expect to pay about $100 for a basic tourist visa, although you'll have the option to upgrade to longer stay visas (up to 90 days) or add multiple entries.
Uganda
Uganda's e-visa process is built in the same way as Gabon's, and the e-visa process is replacing the formerly available visa on arrival process. Good for them for deciding that a website could do a better job than inefficient government workers selling visas at the airport. The online process is simple and costs $50, but as this is sub-Saharan Africa, you are required to upload a yellow fever vaccination certificate along with your passport data page and a passport photo. All nationalities may apply online, unless you're lucky enough to be from Cyprus or Singapore, or have Comoros economic citizenship, in which case you only need turn up (yellow fever rules still apply). The government website is here.
Uzbekistan
Uzbekistan greatly opened itself to tourism with the introduction of two new visa regimes on July 15, 2018. Previously, the country was mostly only open to citizens of eastern European countries like Ukraine, Belarus, Georgia, Russia, and Turkey. A new e-visa program now allows citizens of most western countries – including the US, Canada, Europe, and Australia – to visit Uzbekistan for up to thirty days with a single-entry e-visa that costs $20. The visa must be applied for at least three days before travel, and is open to nationals of 52 countries. Citizens of an additional 102 countries are eligible for a five-day transit visa on arrival (similar to the former policy of Belarus), provided they have an onward ticket. That means most travelers can now enter Uzbekistan without getting a visa at the embassy, and even five days in the country should be enough to get a taste of cities like Tashkent and Samarkand.
Zambia
Zambia is one of the more open countries in Africa, but their visa policy is still somewhat restrictive. Some westerners, such as Irish and Maltese, can merely show up, but most of us require a visa on arrival. Visa on arrival is available to 95 countries, and e-visa is available to all of those plus the remaining Tier C countries. While Zambia is on my list of trending African markets to invest in, I haven't been there yet but the e-visa website seems friendly and is located here.
Zimbabwe
Zimbabwe, the place many Zambians have left, has one of the best-looking websites. However, not everyone may apply for an e-visa. In addition to the forty-some nationalities that can arrive visa-free, another 90 countries may apply for an e-visa, but often with conditions. For example, Chinese citizens must arrive as part of a tour group. All of the details are here.
Do you have an experience with any of these e-visa programs? Leave a comment below and let us know your experience.
The good news is that those of us seeking Tier B second passports through economic citizenship or other means have an increasing number of options for traveling without hassle.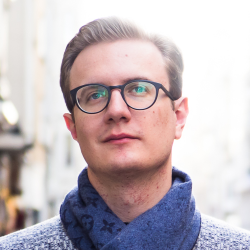 Latest posts by Andrew Henderson
(see all)
Last updated: Aug 5, 2021 at 2:10AM