Dateline: Istanbul, Turkey Every year, The Economist puts out their crony-capitalism index. Since I've traveled to nearly every country on their list, I decided to take a look at the index and give you my two cents on the state of crony capitalism in each country. According to The Economist, billionaires throughout the world have especially benefited from crony capitalism in the past 20 years. The worth of individuals involved in crony industries increased by 385% from 2004 to 2014 and makes up a third of all billionaire wealth worldwide. In many cases, crony capitalism is an enemy of the free market, as politicians and businessmen twist the rules of the game to come out on top at the expense of honest entrepreneurs and investors. But being a crony capitalist country, in and of itself, does not necessarily mean you should shy away from the guilty local. It just means you have to be selective. Sometimes crony capitalism will make it easier for you to go in and get the services that you want. Other times, it will make investing in a country a living nightmare. In the end, you have to get a feel for each country's level and brand of crony capitalism to know if you can make your business work within the jurisdiction. In the end, the moral of the story is to go where you're treated best; so to know how each country will treat you, let's take a look at the biggest offenders according to The Economist. Note: I chose to calculate the level of crony capitalism a little differently from The Economist and, instead of rating each country by total crony dollars, I calculated the percentage of crony capitalism present in crony-susceptible industries. Under these criteria, the five countries guilty of the most crony capitalism are the following: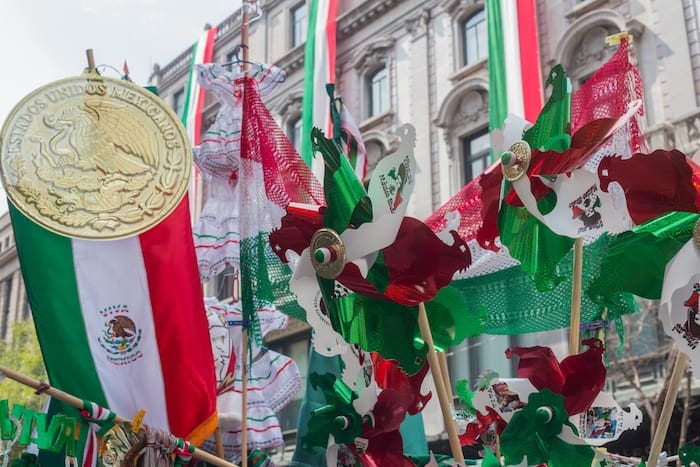 5. Mexico – 75.9%
Crony capitalism has been the way of things in Mexico for over a century … at least. Under Mexico's model, businesses compete for the goodwill of those in power, rather than consumers. However, this is more true of those involved in big business; small business owners may find a completely different, less-regulated environment. Still, Mexico is in a constant battle between throwing crony capitalism and government regulation out the window, and falling prey to the allures of government involvement in back-room business deals. The country has been able to open up to external trade and develop a stable currency, but transparency and property rights are still lackluster and — just this year — the Mexican Senate was unable to pass two anti-corruption laws. Yet, Mexico's track record with crony capitalism does boast success stories. While Cancun began as a government project, the Mexican government slowly backed out and handed the tourism industry in the region over to private businesses with success, creating one of the most lucrative tourism industries in the world. Now, Mexico is relinquishing its oil monopoly, Pemex. Crony capitalism could slaughter the attempt at privatization; but if done right, the move will be a win for the free market in Mexico.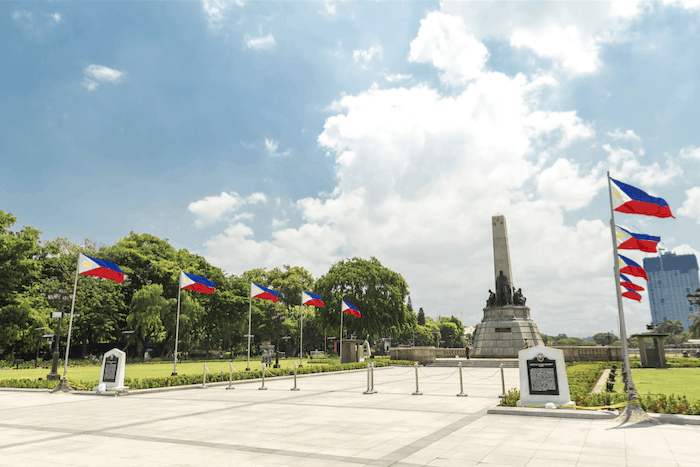 4. The Philippines – 79.6%
The Philippines' era of crony capitalism really developed under the rule of the dictator Ferdinand Marcos. President from 1965 to 1986, Marcos ruled under martial law from 1972 to 1981. As with most dictators, those in favor with the government were the ones allowed in on business deals and government projects. But crony capitalism did not end with the Marcos regime in 1986, according to The Economist. However, from my many travels to the Philippines, I have found that the lack of government overregulation makes up for any vestiges of crony capitalism that may still exist in the economy. You can start a business in the Philippines for as little as $125, so you shouldn't be too worried about getting in with the government to make your business dreams come true there. And if you're just looking for a place to live abroad, the Philippines is one of the most comfortable countries to relocate to as an American. No need to worry about crony capitalism if you're just looking for a nice place to live and enjoy life.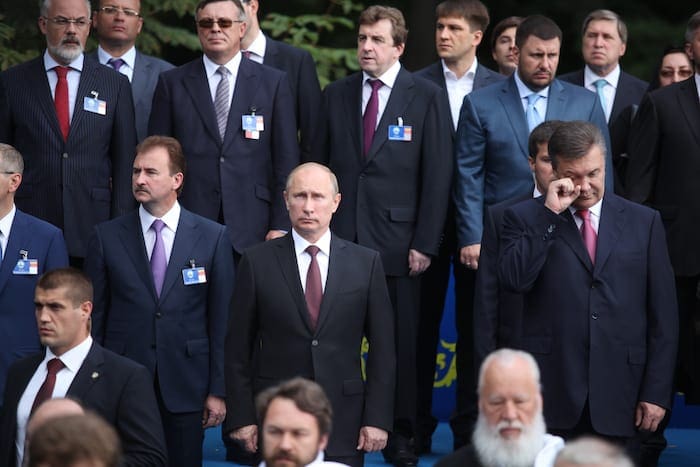 3. Russia – 84.5%
It's probably no surprise to you that Russia is on this list. After the fall of communism, Russian oligarchs bought up all the government-run industries, jeopardizing Russia's chances of obtaining a truly free market, and ushering in Russia's own brand of "comrade capitalism." Nowadays, crony capitalism continues to be the method of choice for Putin's economy. The Economist places Russia in the number one spot but, by our calculations, it only merits third place. In all, 84.5% of total wealth in crony-susceptible industries can be traced back to connections with the government. Still, if you have reason to consider Russia as a good place for your business, you could get a second citizenship out of the deal, so I wouldn't cross Russia off your list just yet.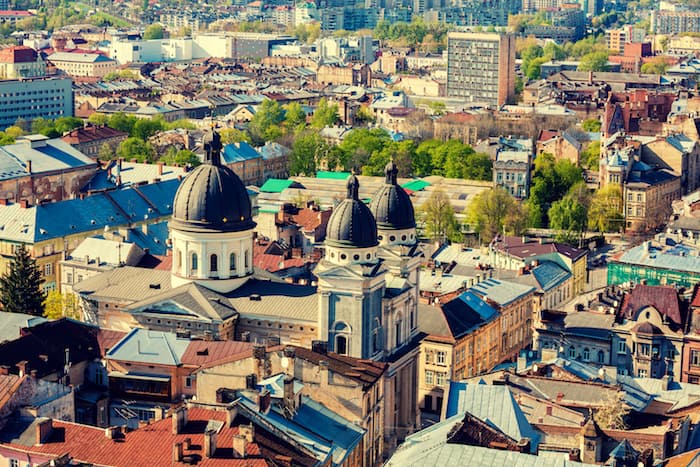 2. Ukraine – 85.9%
According to The Economist, Ukraine fell from third place to fifth place this year on the crony capitalism index. However, as a percentage of total crony industry wealth, Ukraine takes the second spot on our list, with 85.9% of total wealth in these industries coming from the rich and powerful benefiting from government connections. I recently spoke about the fact that Ukrainian banks are basically run by the mob; so it goes without saying (but I'll say it anyway), don't bank there. Of all the countries on this list, Ukraine may be the only one I wouldn't recommend for much of anything. I've spoken before about the benefits of moving to Mexico, Russia has its citizenship program, and Malaysia and the Philippines are both great places to live in Southeast Asia, but Ukraine doesn't have much of an appeal. It's not good for business or banking, it's not very attractive for living, and the government does not allow dual citizenship, so Ukraine's really not a place for planting flags for now.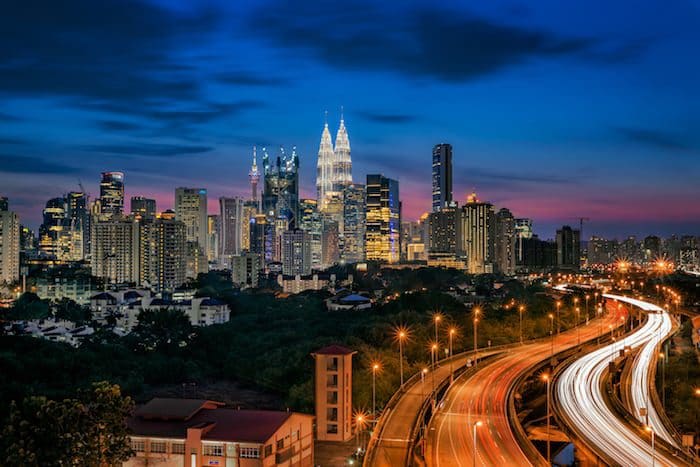 1. Malaysia – 97.7%
Yes, you read that right, 97.7% of all crony industry wealth in Malaysia can be attributed to government connections among the business elite of the country. I've always said that Malaysia is a great place to live, but I have never claimed that it was a great place to do business. I think it's the easiest country in Asia to invest in for foreigners, but I never said to do business there. From personal experience, I had trouble trying to hire people there, locally. However, Malaysia is a beautiful country with a great residency program. I love the country and I enjoyed living there, but I never said to start a business on the ground in Malaysia for this very reason. It's a difficult country for business. But this is just another reason to plant your flags in various different locations. Malaysia may be great for living, but not for business. That's why going where you're treated best is such a liberating way of life: you don't have to find a country that is perfect in every aspect, just one that is perfect for your specific need.
Un-honorable mention
The following are other countries that did not make it into the top five, but should be taken into account when looking at crony capitalism.
Argentina – 72.7%
Argentina is only recently recovering from the crazy politics of the Kirchners. At the heart of much of their policies was crony capitalism at its worst. On top of that, the country has burdensome regulation, high taxes, out of control government spending, and a lack of transparency. According to the Heritage Foundation, foreign investors are known to complain about government and private-sector corruption that makes investing a nightmare. As Charles Krauthammer stated,
Argentina is "a chronically unstable, endemically corrupt polity with a rich history of dictatorship, economic mismanagement and the occasional political lunacy."
However, there is cautious hope that the newly elected Mauricio Macri will help turn things around for the country. If not, at least Argentina has one of the fastest citizenship programs in the world. For now, that may be the only flag you'll want to plant there.
Singapore – 72.3%
Singapore actually took fourth place on The Economist's index, but by our calculation it comes in seventh. The thing with Singapore is that it is a very controlled economy. It's a very good and very free economy, but the people who are making money on the ground are people involved in property and other industries where you have to know someone. As I've said before, Singapore is a great place to plant certain flags, but not a great place to live. You'll want to take advantage of the great things they offer, but avoid dealing with what's happening on the ground.
Indonesia – 65.5%
All I can say here is that Indonesia is a mess. Like Ukraine, there's not much flag-planting I would suggest in this country. At least not for now. Finally, you may be wondering where the Land of the Free lands on this list. The US actually has a decent score of 13.5%, but that's not to say that guys like Warren Buffet don't profit from close connections with the government or that the country isn't plagued by overregulation. The lesson to be learned here, however, is not to focus on the injustice in the system and become activists marching outside government hall demanding transparency and less regulation. Rather, simply reward the countries that are doing things right by going where you are treated best. In the end, all you have to do is take the best each country has to offer and enjoy your life of freedom.