In this article, we'll take an in-depth look into Belgian citizenship by descent, its eligibility criteria, and the benefits of Belgian citizenship.
Belgium is one of Europe's most famous, developed, technologically advanced, and economically stable countries. The Belgian passport is among the top passports in the world and offers immense travel freedom and personal and corporate opportunities.
(If acquiring Belgian nationality by descent is not in the books for you, but you still want to be part of this beautiful country and acquire a Tier A passport, you should look at our extensive guide about establishing residency and citizenship in Belgium.)
Belgium's excellent public services comes at the cost of high taxes, but once you have obtained citizenship, you are free to live anywhere else in the EU you choose, many of which have much lower taxes than Belgium.
So the next main issue, therefore, becomes the country's bureaucracy, which, although not as inefficient as its southern European neighbors, can still be overwhelming to the uninitiated, which is why it's best to get some help in navigating it.
So don't go it alone, we can help you on your citizenship journey on everything from tracking down paperwork to dealing with government officials.? Reach out, and let us make things easier.
Why Acquire Belgian Citizenship by Descent?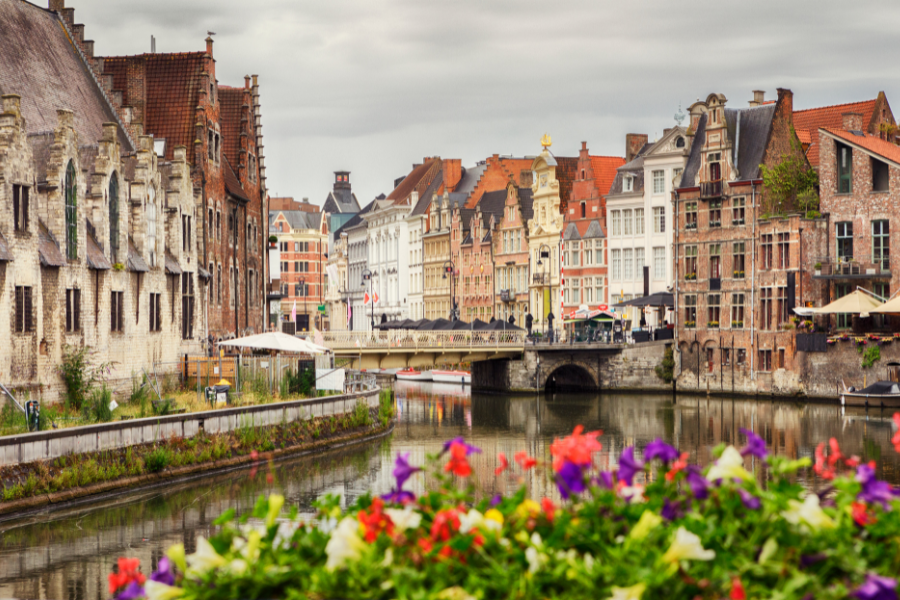 Tier A Passport
Belgian citizens enjoy visa-free or visa-on-arrival access to 173 countries and territories, including the EU, the US, etc. The Nomad Passport Index ranks the Belgian passport 12T in the world.
According to the Nomad Passport Index, Belgium scores a perfect 50 in perception, travel, dual citizenship, and safety.
The country scored a 30 in taxes. However, it allows for the possibility of becoming a resident for citizenship purposes without becoming a tax resident, which automatically makes it better than many other high-tax countries.
The Belgian passport is an impressive second passport for Americans, Canadians, Australians, and other individuals whose passport currently ranks lower than the Belgian one.
As Safe As It Can Get
Belgium is one of the safest countries in the world. IEP's Global Peace Index ranks Belgium 22nd in the world. However, that's not the only kind of safety we're talking about.
EU countries are some of the world's safest and most highly developed jurisdictions, but most have earned that perception after joining the EU. European Union is the world's largest single market area, and countries gain a lot by joining the ranks of other EU states. However, Belgium is different.
One of the founding members of the EU, Eurozone, NATO, and the OECD, tiny Belgium enjoys a prominent position on the world stage alongside other larger western nations.
High Quality Of Life
Quality healthcare, affordable education, political stability, individual freedom, job security – Belgium has it all
Belgium is also in a prime location in central Europe, bordered by France, Luxembourg, the Netherlands, and Germany.
Brussels, the capital of Belgium, provides an excellent European base to conduct business in the EU and Schengen area. It's well connected with most of the critical European capitals within 1,000 km of it.
The affordable and high-quality healthcare and education system makes Belgium one of the best countries for Nomad families.
Diversity At Its Core
The Kingdom of Belgium is divided into three autonomous regions – Flemish (Dutch speaking), Walloon (French speaking), and the Brussels-capital region.
The country has three national languages – Dutch (60 percent), French(40 percent), and German (less than 1 percent).
Due to this multilingual and multicultural environment, Belgians are very open toward immigrants, which is handy if you're adopting the naturalization route or settling in the country.
In addition to the diversity, Belgium is just a beautiful place to live. The stunning architecture, the charming Medieval towns, and the artistic buildings will make you proud to call Belgium your home.
How to Obtain Belgian Citizenship by Descent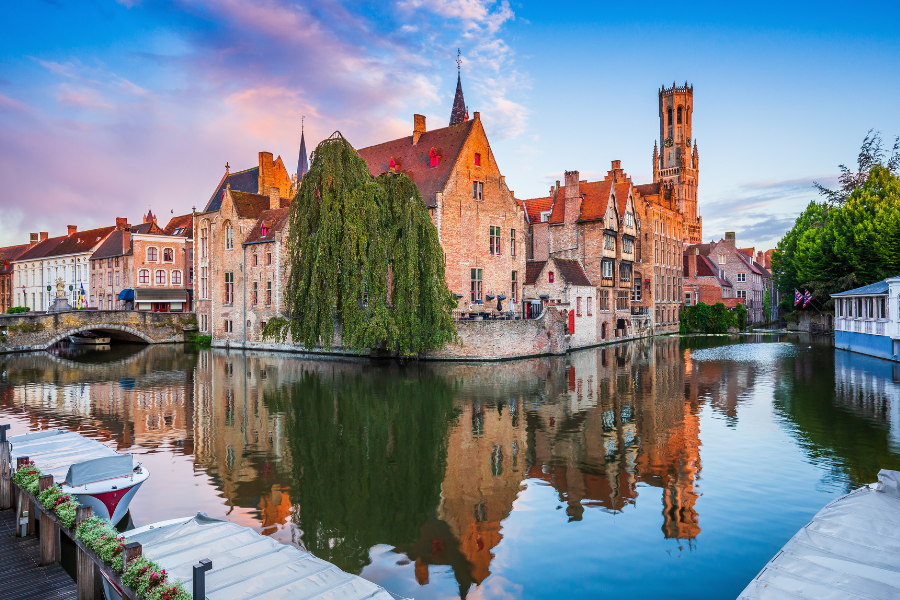 Belgian law allows for citizenship by descent up to one generation, meaning that at least one of your parents must be a Belgian citizen for you to qualify for Belgian CBD.
According to the official site of Brussels, there are three ways to obtain Belgian nationality:
Acquisition (aged eighteen or above)
Being Granted Belgian nationality (under eighteen years of age)
Naturalization
We will be talking about the second option since that is the CBD route. Other options require establishing legal residence and naturalization.
Granting Belgian Citizenship By Descent (Under 18)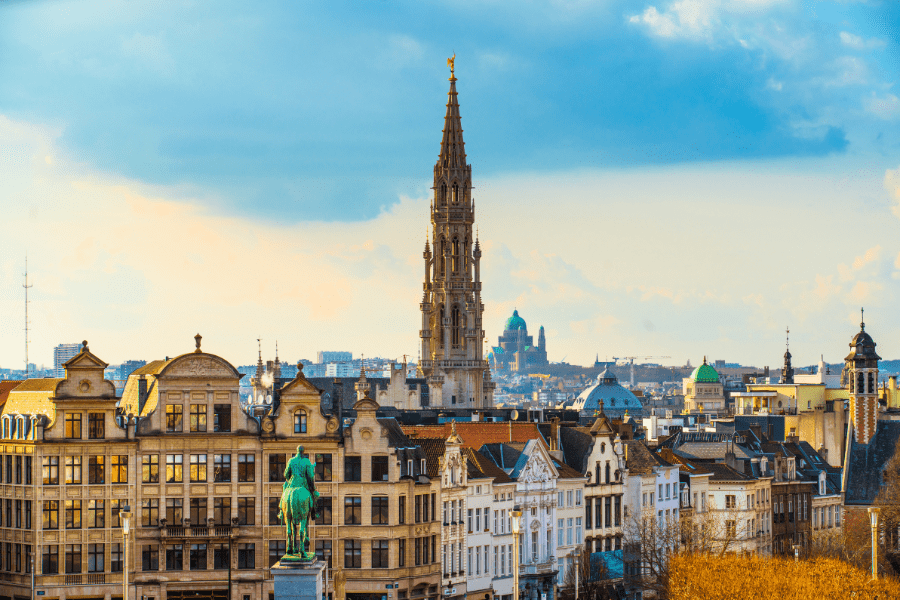 To be granted Belgian citizenship by descent, your date of birth and your parents' circumstances must be factored into the equation. Once you've established your Belgian parentage, you need to keep the following three segments in mind:
Before January 1, 1967
You qualify for Belgian CBD if you are:
The legitimate child born to a Belgian citizen father, or
A person born out of wedlock with the first parent to acknowledge you was a Belgian citizen.
In the first case, you are a Belgian citizen from birth, whereas in the second one, you are Belgian from the moment of acknowledgment.
Between January 1, 1967, and December 31, 1984
You qualify for Belgian CBD if you were:
Born in Belgium to a Belgian citizen, or
Born abroad to a Belgian father who was married to your mother at the time of your birth, or
Born abroad to a Belgian citizen born in Belgium or Belgian Congo before June 30, 1960, or in Rwanda or Burundi before July 1, 1962.
On or After January 1, 1985
You qualify for Belgian CBD if you were:
Born in Belgium to a Belgian citizen, or
Born outside of Belgium to one parent who was born abroad while the other parent (Belgian parent) was:

Born in Belgium or Belgian Congo before June 30, 1960, or was born in Rwanda or Burundi before July 1, 1962, or
Born abroad but your parents made a declaration within five years of your birth to request Belgian citizenship.
Note: Individuals born in Belgian Congo, Rwanda, and Burundi (at the time mentioned above) are not considered foreign parents because these were Belgian colonies at that time.
The process is very complicated and hard to keep track of. That's why most people won't even dream of going through it alone, and that's where we come in. We're well-versed in citizenship by descent procedures and can handle all the complexities while you sit back and relax. All you have to do is reach out.
Timeline To Obtain Belgian Citizenship By Descent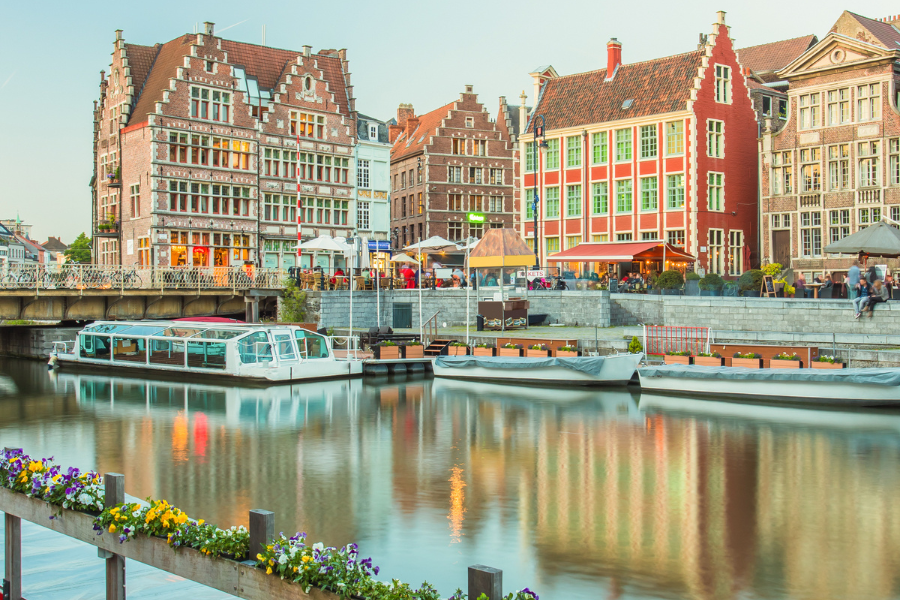 The timeline of the citizenship procedure heavily depends on the applicant's circumstances and the municipality to which they're applying.
Once the application and the documents are submitted to the municipality office, they forward it to the Public Prosecutor's Office, which issues its decision in nearly four months.
In case of a favorable decision, you'll probably have to wait a few more months to let the process be officially completed, after which you'll receive a call to apply for your Belgian ID card.
You must apply separately and pay a fee to obtain your Belgian passport.
Make The Right Choice…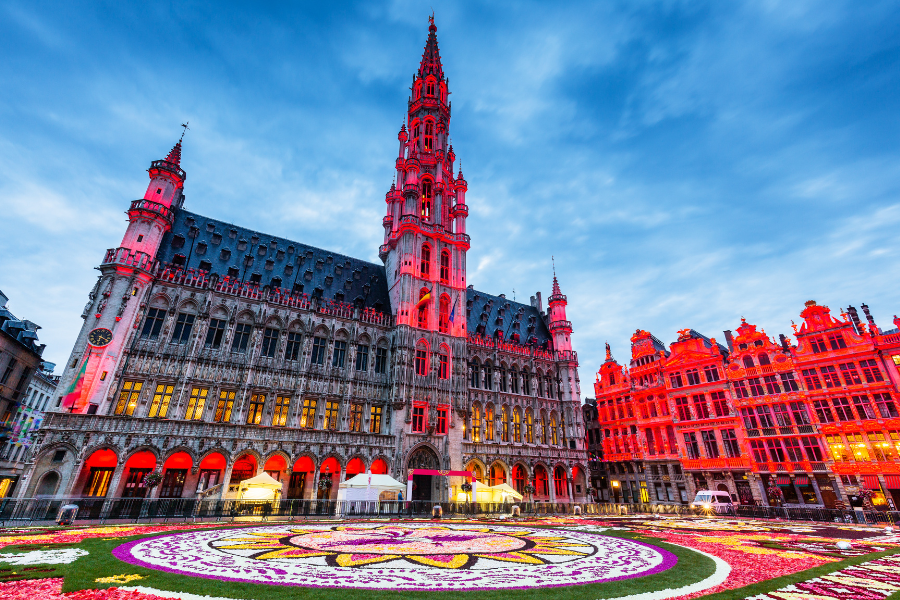 Tier A passport, excellent healthcare, quality education, primary base to conduct business in the EU, exquisite cuisine, and a beautiful place to call home – Belgium offers all that and more.
However, one thing that Belgium doesn't offer is ease in the citizenship process. It's complicated, tedious, time taking, and highly bureaucratic.
Looking for a European base that balances high living standards with low taxes? Tired of researching countries and getting conflicting information? Take the guesswork out of it and make the right choice the first time. Set up a call with us, and let us help you navigate your way toward obtaining EU citizenship.