Dateline: Playa del Carmen, Mexico
As I take on higher and higher net worth clients looking to protect their businesses and wealth from an increasingly inescapable tax system in the US and other high-tax countries, Europe has become a more prominent target on our radar.
The irony is that many of the highest tax countries in the world are in Europe.
However, unlike the United States – where citizenship-based taxation and recent tax reforms jeopardize the competitive advantage of US businesses abroad and unnecessarily cumber the lives of US expats – European tax systems provide numerous benefits to individuals with international lifestyles.
In today's transparent offshore world, my strategies and the goals of the people who come to me for help have very little to do with the proverbial "move to a tax haven" of decades past and more to do with creating a lifestyle of freedom.
European citizenships and residencies can be a great foundation on which to build this type of life.
With that understanding, several years ago, I decided to pursue residency in Belgium with the hope of eventually obtaining Belgian citizenship. Ultimately, the residency did not work out for my personal offshore plan, but it is a program that I have helped many clients successfully complete since then.
In contrast to the many Golden Visa programs offered by EU countries, Belgium's residency program is both less expensive and less defined. It should not be confused as a Golden Visa program as its requirements, timelines, and objectives are entirely different.
Nevertheless, the outcome can be quite similar. If you qualify, you can obtain Belgian residence, complete the five-year naturalization timeline, and then apply for and obtain Belgian citizenship.
All the steps in between can be complicated if you do not know what you're doing, so we've created this ultimate guide with all the information you need to determine if Belgian residency and citizenship are what you're looking for.
The Benefits of Belgian Citizenship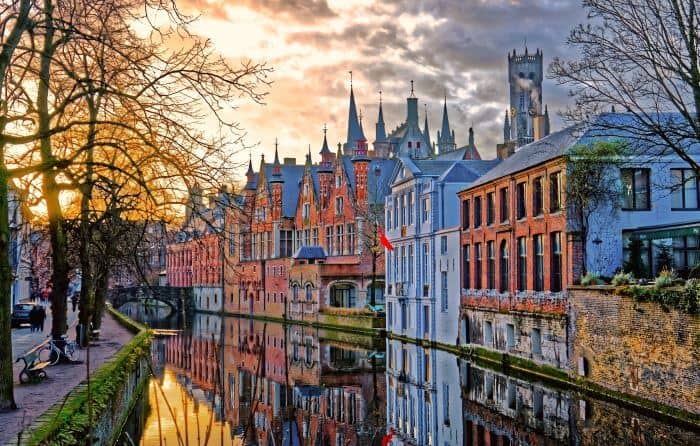 The Kingdom of Belgium is an attractive destination for any traveler to visit and, for the right individual, could function as a great second citizenship.
Brussels, Antwerp, and Ghent all offer the amenities of big cities while the Medieval towns that dot the country offer up all the charm. The country is an open museum of renaissance architecture and art-nouveau buildings and is one of the safest, most peaceful countries in the world.
Belgium is famous for its chocolate, waffles, and the world's best beer. Plus, many believe that french fries actually originated there and not France. But french fries and Belgian chocolate are not grounds enough for a Nomad Capitalist to come looking for a second passport.
Fortunately, Belgium offers more in that department, too.
Belgium has one of the best passports in the world, coming in at fourth place on our Nomad Passport Index. It got a perfect score on perception, dual citizenship, and freedom, a 30/50 on taxes (although leaving the tax system is still easy enough for expats) and has visa-free access to 184 countries.
On top of that, Belgium is a US visa waiver country – a rare thing indeed – and offers visa-free access to the entire Schengen Area.
But the passport itself is only the beginning. Belgium is also a solid location for a European base. Brussels is an international city at the heart of Europe's business operations with excellent infrastructure for international travel by land and air.
The quality of life in Belgium is also one of the highest in the world, from healthcare to education to political stability, and from individual freedom to job security to food and housing.
High-quality healthcare is provided on a national level. You must pay 7.35% of your gross salary (3.55% personal, 3.8% employer contribution) and obtain state or private health insurance, but then all you need to do is show your social security card and you will be reimbursed for 75% of all medical costs.
And, even though Belgium has high taxes, they maintain a level head, running budget deficits in the low single digits. Also, keep in mind that it is possible to become a resident of Belgium for the purposes of becoming a citizen without needing to become a tax resident.
Another factor in your favor is that Belgium is a multilingual nation. Almost 60% of the population speaks Dutch, 40% speak French, and a small community in the East Cantons speaks German. Due, in part, to this multilingual culture, Belgium's universities are very internationally oriented, with courses in English, French, and Dutch.
The entire Belgian education system is both affordable and of the highest quality, making Belgium a great place for Nomad Capitalists looking for a family-friendly home in Europe.
The diversity of languages and cultures has also created a welcoming attitude throughout the country toward immigrants and people of other nationalities in general. Belgium's pro-immigrant stance means that, theoretically, it will be much easier to be naturalized.
In contrast, it is next to impossible to become a citizen in one of Europe's nationalistic countries like Hungary or Greece. I recently told a client that he could live in Hungary full-time for the next eight years and never be naturalized. They do not like foreigners.
The same can be said of Bulgaria. Unless you do their citizenship by investment program, historically, they will only naturalize people who are from the Bulgar. Greece is even worse. That part of the world is very nationalistic.
Belgium is different.
I was in Brussels a couple of years ago on a Tuesday afternoon and the streets were full of people from all over the world. That doesn't necessarily mean that they've naturalized all of those people or that they'll automatically want to naturalize you, the wealthy person from the West who isn't in love with socialist systems, but they aren't going to turn you down simply because you're not an "ethnic" Belgian.
Belgium's openness is one of the reasons it has become the political core of the European Union. It is the headquarters for both the EU and NATO and is one of the founding members of the OECD, NATO, the World Trade Organization, the European Union, the Eurozone, and the Schengen Area.
It is one of the most influential countries in the world.
Honestly, if you want to get citizenship in the EU, Belgium is one of my top recommendations. It is a stable, developed country that can stand on its own, even if the European Union were to fall apart tomorrow.
Belgium is not the new kid on the block, scared of his own shadow, looking to fit in just to protect himself. Belgium is a leader, and that's not going to change.
So, to everybody out there who wants an EU passport, don't go buy a Bulgarian passport or a Cyprus passport, or even potentially a Malta passport. If the European Union starts to crumble, do you really think those countries are going to stick around?
If Bulgaria didn't have the European Union, do you think it would have any visa-free travel at all? It would basically be like a Georgian or Moldovan passport – not terrible, but not great.
Belgium has one of the best passports in the world because of the kind of country it is, not because of its political alliances. For that reason, people want to have it.
This is one reason why, if you really want a Belgium passport, you must be ready to commit. This is not a passport where you just show up for two days, drops some money in the bank and get a passport.
Belgium wants to see real commitment.
Yes, Belgium only requires that you spend a few months per year there to maintain your residency once you get it (so long as you spend at least some of your time elsewhere in Europe), but they do want to know that you are going to make a real contribution to the country before they let you in on something so good.
Here's what they'll want from you:
How to Get Residency in Belgium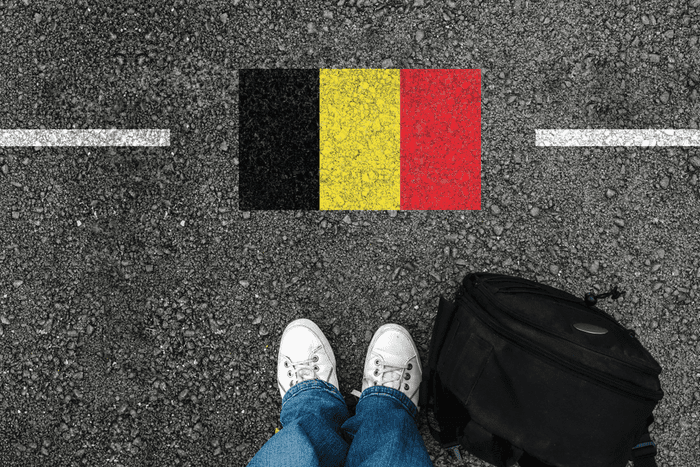 There are several ways to obtain residency in Belgium. Some of them lead to citizenship, while others will merely grant you the right to reside in the country. Regardless of which path you take, the first step is to apply for a long-stay visa and then to apply for Belgian residency once you are in the country.
We'll discuss the details of the long-stay visa later; for now, we'll review the three main paths toward residency and eventual citizenship for Nomad Capitalists. They are:
Start a Company
Get a Job
Prove Independent Means
Start a Company
The process for obtaining Belgium's entrepreneur visa is not clearly defined. There are various routes and structures that you can use, from an international holding structure to investing in an existing Belgian company or even investing in a foreign company through a Belgian holding company.
However, the simplest route is to simply start a business in Belgium.
It should be noted that Belgium's program is not like those offered in other countries where you put a couple bucks in the bank and walk away – like Panama's Friendly Nations Visa, where company formation is a mere formality.
No, you must start a real company with a solid business plan that will hold up under a rigorous approval process.
It is difficult. People get rejected. Because of the caliber of their country, the Belgium government can be picky. So, they are picky. It is similar to the US E-2 visa. They want real businesses.
And the program is not like the many other European Golden Visa programs where you can invest in real estate or purchase government bonds. In Belgium, a business investment is the only investment option available.
If you pursue this route, you must be ready to run a real business. This includes paying taxes on that business. In Belgium, the corporate tax rate is roughly 30% (but will be reduced to 25% in 2020), depending on how you structure it. So, if you really want Belgian citizenship, be ready to pay taxes.
However, your Belgian business does not have to be your main business. You can still structure your overall tax situation so that you only have to pay taxes on your Belgian business and not on your global income. That being said, your Belgian business must be profitable if you want to renew your residency each year and eventually qualify for citizenship.
If you form the company, you can obtain residency as a shareholder of the company. However, you must have a college-educated director. So, the last time I helped someone set this up, we had to get my client's friend – who is an EU resident and has a college degree – to be the director because my client met neither of those requirements.
Beyond these basic requirements, there is a lot of misinformation on the web about what else is required. For example, some say you must invest €300,000 to qualify, but there is no official number. The truth is, you can invest as little as €6,200 upfront if you have a business partner or €12,400 of your own capital if you go it alone.
You should also plan for several costs during the first year of operations. Between processing fees, legal costs, property rental, and employees, you could spend as much as €150,000 in the first year, and roughly €500,000 during the five-year timeline toward qualifying for naturalization.
However, unlike the bond investments or donations other governments request for residency and citizenship by investment programs, everything you invest in your company should generate a much higher rate of return.
You will need to include proof of operational and business costs for the first few months in your application along with your business plan. In total, the application process takes anywhere between 3-8 months. Once granted, the permit is good for one year and can be renewed based on business performance.
If you are not an EU, EEA, or Swiss national, you must also acquire a Professional Card after you receive the permit. The card is, essentially, a work permit for self-employed business owners and will allow you to engage in professional activity in Belgium. We'll go over the details for obtaining this card in our step-by-step application process below.
Get a Job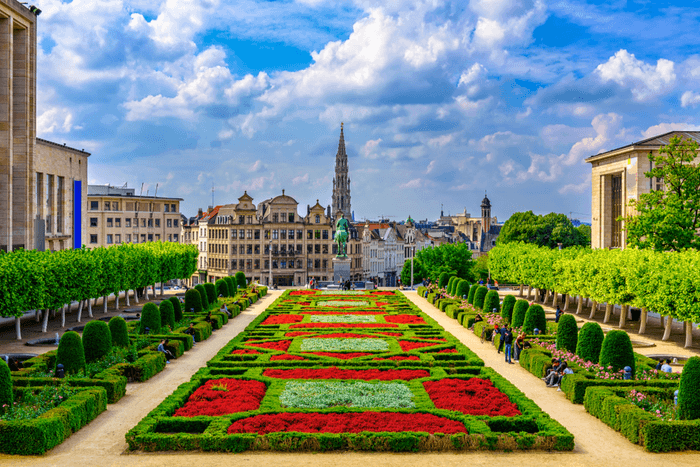 The second path toward residency in Belgium is to get a job. You could go about finding a job the typical way, interviewing with various potential employers until you find the right fit. Or, you could find a friend who has a company to hire you.
Either way, your employer will pay you a gross salary that you will receive net of social and insurance contributions.
Unless you are an EU, EEA or Swiss national, you must obtain a work permit to legally work in the country. There are several kinds of work permits available in Belgium. We've listed the most relevant ones for Nomad Capitalists:
Work Permit A
This work permit will allow you to work for any employer and for any paid occupation for any amount of time. It is valid indefinitely.
To obtain Work Permit A, you must show that you have worked on a type B Belgian Work Permit for four years within a ten-year, uninterrupted residence in Belgium. (Uninterrupted meaning that you have not left Belgium for more than a year at a time.)
You must apply for the Belgian Work Permit A yourself.
Work Permit B
If you are just getting started working in Belgium, you will need a Belgian Work Permit B, which is granted for a set job with one employer for a limited period of time (up to one year at a time, regardless of the terms of the employment contract).
It is only good for employment with the company that sponsors you and for the position they listed in the application. If you switch employers or job position, you must apply for a new work permit and residence visa.
The potential employer must apply for the work permit on your behalf. Before it can be approved, the Ministry of Labour must determine within a moderate timeframe that no Belgian or EU national is available to fill the position via a labor market test.
They may send the employer alternative candidates for the job from their lists of Belgians receiving unemployment benefits.
Some applicants can obtain the work permit without the labor market test and can receive the permit without questions. Exempt categories include managerial positions, technical experts, highly qualified workers, and researchers.
In most cases, family members of successful applicants will also have the right to a Belgian work permit.
Your employer must obtain the work permit before you can enter Belgium. It can take as many as 12 weeks to process a B permit application. Once granted, you will need to apply for a Belgian residence so that you can live and work in the country.
European Blue Card
In certain cases, your employer can also apply for the European Blue Card, which functions as a work permit and residence card and is aimed at highly skilled workers. To qualify for the card, you must have a bachelor's degree and an employment contract with a Belgian company that pays roughly €52,000. In 2017, the annual minimum salary levels in Belgium for highly qualified workers was just over €40,000 and almost €67,000 for executives and managers.
Prove Independent Means
The final option to obtain a Belgian residence is to prove that you are a person of independent means. However, this option is largely only available to EU, EEA, and Swiss citizens.
If you are already an EU citizen, it's hard to imagine why you would need a Belgian residence because you can live in Belgium full-time with your other EU citizenship. However, it might be beneficial for someone who has a Bulgarian passport who wants to increase their visa-free travel one day with a Belgian passport. But even that can be kind of dicey.
Plus, since Belgium now has capital gains tax, the pros do not necessarily outweigh the cons for EU citizens.
Non-EU nationals who want to go this route will find that it is very difficult, if not next to impossible, to gain Belgian residency through proof of "sufficient" means.
Those who do have a chance of qualifying are individuals who can prove a special previous link with Belgium. This can include previous professional activity, having family in Belgium, having studied in Belgium, or any other close connection to the country.
This route is often presented as a residency for retirement since demonstrating independent means generally indicates that you do not intend to engage in a gainful occupation while in the country.
If for some reason you do decide to apply, applications are reviewed on a case by case basis. It should also be noted that, compared to the European Golden Visa programs, the rules for this route to residency are much less defined and the investment amount is considerably higher (usually around €1 million).
You will also need to factor in application fees, which can be as high as €400,000. The processing time, however, is very short and can take as little as three to four months.
It should be noted that it is not possible to obtain citizenship in Belgium by proving independent means. Just as with the two options above, you will have to obtain the residence and then wait the five years before applying for naturalization.
The Step-by-Step Process to Obtain Belgian Residence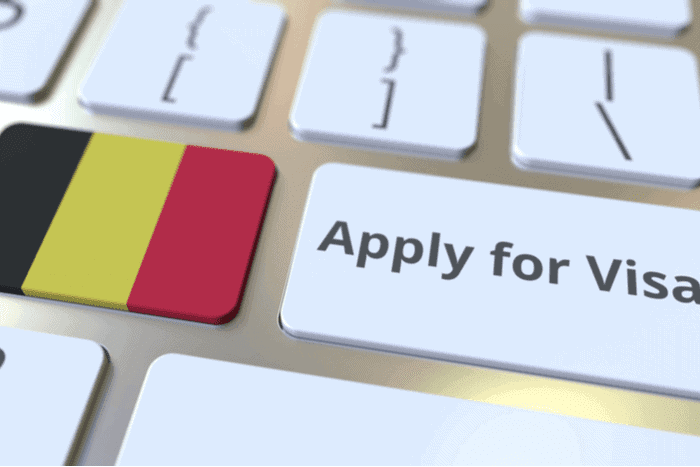 While the requirements for the program are not as clearly defined, the process itself is relatively straightforward. Since most Nomad Capitalists choose to go the route of starting their own company, that is the process we will outline below. However, many of the steps are the same for those applying for residency via employment or independent means. The steps are as follows:
Obtain temporary residence
Acquire an address
Form a Belgian company
Open a corporate bank account
Apply for a professional card
Get a residence permit
Register as a tax non-resident
Step One – Obtain Temporary Residence
As explained above, anyone planning to obtain a Belgian residency must first apply for a temporary residence, also known as a long-stay visa. This must be done before arriving in Belgium at a Belgian embassy or consulate in your country of origin.
You will need to present your passport, two visa application forms, two passport photos, a certificate of good conduct less than six months old, a medical certificate, and other situation-specific documents as requested by the embassy.
All documents should be translated into French or Dutch by a certified translator and legalized (and/or apostilled) in the country of origin.
You will need to pay a fee that ranges from €60 to €350 depending on the country and situation.
Step Two – Acquire an Address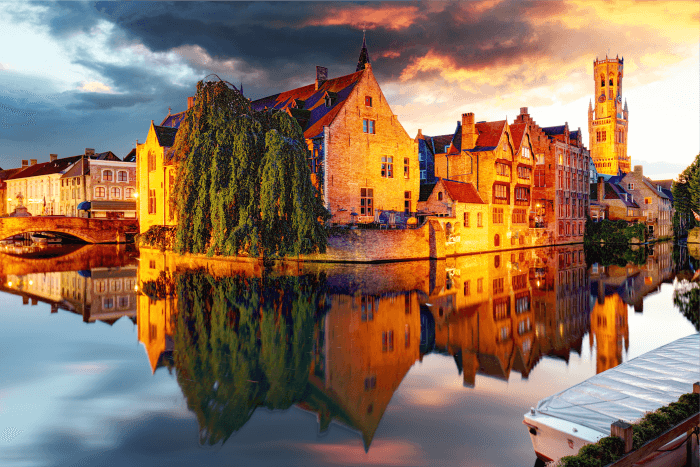 Once you arrive in Belgium, you will have eight working days to present yourself to the aliens' department of the local municipality where you will be residing.
You will need to present a valid passport, passport photos, and your lease contract. You can either register an office address for the company you are opening or a personal "living" address.
The municipality will then issue what is known as Appendix 15, which is basically an application for registration in the aliens' register. Once your residence is confirmed by a police check, you will be registered and receive a national number.
After approximately two months, you will receive your residence permit, also known as an A Card, which is valid for one year and will allow you to stay in Belgium and travel throughout the Schengen Area with a valid passport.
Step Three – Form a Belgian Company
Technically, this step begins before you arrive in Belgium, but it is finalized only after arriving and registering your address.
As discussed, you can set up a branch or subsidiary, but we recommend setting up a new company. This is the easiest route if your main reason for opening the company is for immigration purposes.
After arriving in Belgium, you will need to visit the public notary with a lawyer to give him power of attorney to form the company for you, or you can visit the public register yourself to fill out the forms and sign the Memorandum of Accession.
Once formed, the company is not required to be active. However, if you hope to renew your Professional Card after the first two years, you will need to show proof of company activity.
Step Four – Open a Corporate Bank Account
The startup capital for your company must be transferred to a Belgian bank within a few working days after setting up your company. To do this, you will need to open a corporate bank account in Belgium.
If you choose to work with us, our team and Belgian lawyer will personally accompany you to the bank meeting and assist in the setup.
Note: From June 2019, startup capital will no longer exist.
Step Five – Apply for a Professional Card
At this point, you will need to leave Belgium and wait for your company to be registered. During this time, the lawyer can apply for your Professional Card, which is the basis for obtaining a residence permit.
You will need to provide your passport, a medical certificate, and proof of your qualifications in your profession.
If you wish to be a shareholder instead of a director of the company, you will not need a Professional Card. However, if you do obtain a Professional Card, your spouse will be able to attain residency at the same time.
It usually takes three to four months after filing the application for the Professional Card to be approved. It will be sent to you in the mail, at which time, the company is officially considered open and active.
The card is good for two years and can be renewed based on proof of business activity.
Step Six – Get a Residence Permit
Once you receive your Professional Card, you can apply for a D visa, which allows you to reside in Belgium for the two-year duration of your Professional Card.
You will need to renew your residence card and Professional Card after the first two years and then every year until the fifth year when you apply for citizenship. Both cards can be renewed at the same time.
Step Seven – Register as a Tax Non-Resident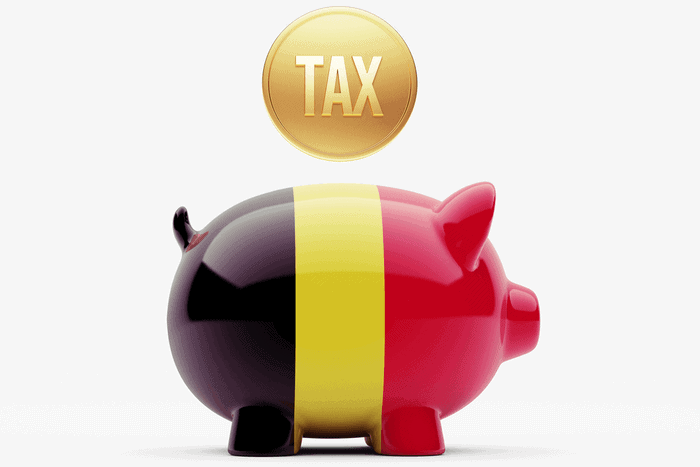 You can register as a tax non-resident when you apply for a residency permit. You can be a resident for immigration purposes (and start the clock ticking on your five years of residency to qualify for naturalization) without needing to be a tax resident.
As a tax non-resident, you will not have to report or pay taxes on your foreign earnings in Belgium. The key to qualifying is to demonstrate that the center of your social and economic interests remains outside of Belgium.
There is no limitation to how long you can maintain your non-resident status. However, if you choose to live with your spouse or cohabitate with a partner in Belgium, this will automatically nullify your tax non-resident status as Belgium will always consider your place of family residence as your tax home.
It should also be noted that employees are only taxable in Belgium if the cost of their salary is paid by a Belgian company. If they have a foreign employer, they will only be taxed if they spend more than 183 days in Belgium.
Income from independent activity is only taxable in Belgium if it is obtained from business carried out in Belgium or by means of a "fixed base" in the country. Belgian real estate and financial investments will also be considered taxable income no matter your tax resident status.
If you earn 75% or more of your income in Belgium, it may be to your advantage to pass on the tax non-resident status as you can opt for normal resident taxation and take certain personal tax deductions.
Required Documents and Fees
Be prepared to present the following documents at different times during the application process:
Business plan
Name suggestions for the company
Description of company objectives
Financial plan
Living address
Copies of diplomas
CV
Passport and copies
Marriage certificate (if applicable)
Residency cards
Police records
How to Qualify for Belgian Citizenship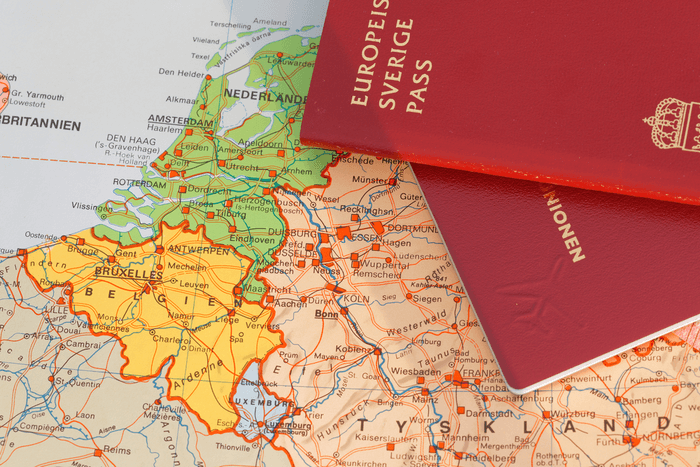 Belgium used to have the shortest timeline toward naturalization in Europe and one of the shortest in the world. However, in 2012, the three-year naturalization timeline was changed to five years.
In all honesty, for a relatively well-managed country that offers the possibility of tax non-resident status and one of the best passports in the world, this is still a very reasonable timeline.
To qualify, you must maintain your registration in the population register for the full five years prior to naturalization. You will also need to pass a language test in one of the national languages of Dutch, German, or French.
To prove social integration, you will need to show that you have been living in Belgium. You do not need to live there full time but you do need to have an accommodation in Belgium that is registered to City Hall for all five years and show that you have spent time in the country.
To prove participation in economic life, you will need to show proof of employment for at least 468 working days and that you have been paying your social and health insurance, OR you will need to demonstrate that you have made social and health contributions as a self-employed individual for at least 18 months within a five year period.
How to Apply
If you fulfill the requirements and you have a principal residence in Belgium, you can apply at the counter of the Administrative Center in your local municipality without an appointment. The regional municipalities operate the citizenship process, so you'll need to consult your local municipality website to know which forms to fill out and which documents to present.
All documents must be originals or certified copies of originals. They must be certified by the authority that issued the documents and legalized by the Belgian embassy or consulate. They must also be translated by a sworn translator into the language that is used by the municipality where you are applying for citizenship.
To establish a declaration of nationality, all supporting documents must have been issued within six months of the application submission.
If you live abroad or do not have a principal residence in Belgium, you can apply at a Belgian consulate. In this case, the documents in your file do not need to be in the same national language.
Timeline
Because each municipality has its own procedures, the processing time depends on your personal circumstances and where you submit your application. It will take anywhere from five to eight months to process an application in Brussels, for example, but could take much less time in another municipality if there are fewer applicants.
The Drawbacks of Belgian Citizenship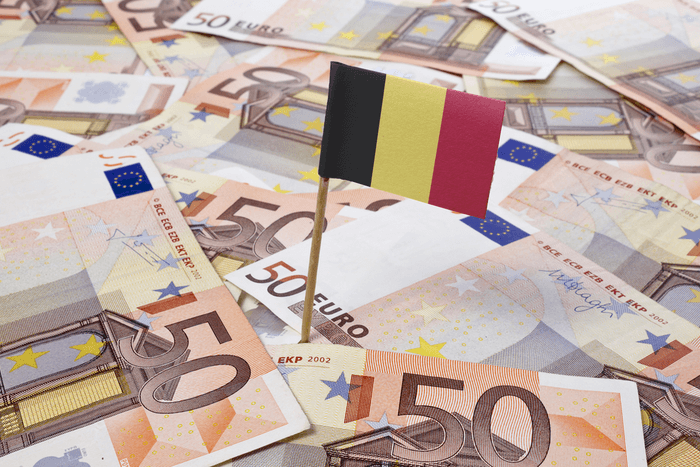 As desirable as a Belgian passport may be, it might not be worth the drawbacks that come with Belgian citizenship. For one, Belgium is expensive. If you are a successful person making good money, it may be worth it.
But if you are trying to find a cheap shortcut into the EU, this isn't it.
I speak with people all the time who think moving to the European Union will give them the same cost of living as moving to Georgia. Unfortunately, they're in for a big disappointment. Everything costs more.
Everything is expensive and those costs build up over time. For instance, you will need an apartment in Belgium the entire time you live there. You can buy or rent an apartment or even rent a room – there is no formal law – but the rates will be high no matter what you do.
And if you do try to rent a room to attempt to reduce costs, there is no guarantee that they won't like what you are doing and refuse to naturalize you after five years.
That is the other downside to the program: because the requirements are not clearly defined, you are taking a five-year gamble that you aren't doing it all wrong and risking rejection. There is a lot of uncertainty involved with Belgium's program.
How much time should you spend there? Who knows? Potentially not a lot, but if you don't get it just right, they might not naturalize you. What kind of work will you be doing? How much profit does the company make? It's all nebulous.
This is the kind of minutia that we deal with every day here at Nomad Capitalist. We have to read the tea leaves so that we can navigate the unknown details of these programs with finesse. We have the benefit of doing this stuff on a regular basis so that what is nebulous and difficult for most people has become easy for me and my team.
But here's what it all boils down: if you want to be a solid candidate for Belgian residency, you need to add value to their economy.
Americans who think that countries in the European Union are desperate for their presence need a wakeup call. Tier A countries want you to add real value to their society and economy before they'll ever consider giving you citizenship.
That is the biggest mistake I see people make. They cannot figure out why residency and citizenship in Belgium would be so expensive. Belgium is a developed country. Most everything in a developed country is expensive. Lawyers are expensive there. The government is expensive – both in terms of bureaucracy and taxes.
Belgium is extremely bureaucratic. Getting registered is expensive and complicated. I hear horror stories all the time about the bureaucracy from people who try to go it alone. I'm not saying it can't be done, but you have to understand that there is an increased level of bureaucracy and a higher standard of compliance when you go to countries like Belgium.
If you don't want expensive, don't pursue Belgian citizenship. Belgium has to fit perfectly into your holistic offshore plan or it's not going to work at all. In some places, you can get away with getting a second passport just for fun, but Belgium needs to be a strategic, intentional move or you're going to come out worse than you started.
There is no way to live in Belgium full time and legally exempt yourself personally from taxes. And regardless of where you live, your business will always pay taxes. If you go the employment route, you will always pay taxes on your salary.
Yes, you can potentially eliminate taxes on all other foreign income by becoming a tax non-resident, but you have to apply for it properly or risk getting sucked into the tax system. There are no guarantees that you'll be approved and there are a lot of ways you can mess it up. There is no exact standard. As is the case in many tax systems around the world, it's all about how you present your story.
You have to do a lot of preplanning before pursuing Belgian citizenship, too, including which residency route you'll take, if and how you'll apply for tax non-resident status, and how much time you'll spend in Belgium vs. the Schengen Area vs. the rest of the world. Can you commit that kind of time, money, and planning?
And even if you figure all of this out, there is always the chance that EU countries like Belgium will change their tax systems. In the future, I suspect that EU citizenship will involve some degree of a tax obligation no matter where you live.
I can see EU countries telling their global citizens that they can no longer get away with paying zero taxes. If they move to Dubai, instead of being able to opt out of the system as they can now, they'll have to pay 10% to their home country or even more.
While I cannot predict exactly what these countries will do, I can see the trends and that is where I see these countries heading. They may not adopt citizenship-based taxation from the United States, but as more and more of their citizens embrace international lifestyles, they're going to find a way to hold onto at least some of their money.
Who Should Get Belgian Citizenship?
Belgium's path to citizenship via residency is not for everyone, but it could be the perfect fit for you. Over the years, I've discovered that there are several key characteristics of the ideal candidate for this program.
You should consider getting residency and citizenship in Belgium if you are looking for a respected Tier A passport and want to form a company within the EU to gain access to Europe and the Schengen Area.
This is for someone who likes the idea of living in Europe and plans to live there. You do not necessarily need to spend all your time in Belgium, but you'll need to commit enough time to set your life up there and commit to living at least six months in Europe as a whole.
Belgium's residency program is for someone willing to spend a decent amount of money on legal fees and who's willing to plan ahead to do it right and not just go in halfcocked. It is for someone willing to pay some taxes and not for someone expecting to pay zero.
Most importantly, Belgium's residency program is for someone willing and able to make an actual contribution to the economy. And, remember, Belgium's definition of value is going to be higher than in a place like Armenia.
Why? Because Belgium does not need you as badly as Armenia does. Whether governments admit it or not, residencies and citizenships are commodities in a free market. Prices are higher in Belgium for a reason.
For all the downsides we've highlighted, there are a lot of benefits to obtaining Belgian citizenship. It's a program I might reconsider for myself, or even for my wife, one day. But I'm not going to take it on until I'm ready to commit and add value.
If you want this too, you have to be ready to commit. If you are, then Belgian citizenship may just be on your horizon. If you want help navigating the ins and outs of the program, feel free to reach out.