Dateline: Kuala Lumpur, Malaysia
If you're a regular visitor to our site or YouTube channel, you may have already read about the five different ways you can get a second citizenship and expand your options.
Getting that second citizenship is all about giving yourself more freedom.
But what if you have to worry about more than you?
What if you need to add kids into the second citizenship equation?
Children and family, in general, will certainly change the way you approach your offshore strategy. It's not something we commonly discuss here, but it is a valid question that deserves a closer look. In this article, we'll cover:
The ways you can get a second citizenship for your children;

The differences between getting citizenship for children you have versus the children you plan to have; and

How you might be able to pass on citizenship that you already have.
Citizenship by Descent for Children
Getting citizenship through your family tree can be a very inexpensive and simple process in many different countries.
If you have a parent or grandparent who was Italian, Austrian, Hungarian, Canadian, Irish, Mexican, or from one of the many other countries around the globe that offers citizenship by descent, you can apply to receive citizenship for yourself.
By the same token, if you have citizenship in any of these countries, your children will also qualify for that citizenship.
There are some limited circumstances in which this won't happen. For example, certain countries do not allow dual citizenship. Generally, these countries will allow the child to have as many citizenships as possible until around the age of 18 or 20. At that point, they'll have to make a choice.
Each country has different rules and varying attitudes toward enforcing those rules. Some might not know or care.
In general, the basic principle for most of our readers is that your child will receive the citizenship that both you and your partner hold.
There will be different procedures based on whether or not your child has been born by the time you get citizenship in a country. If the child is born in a completely different country, you may need to go to an embassy and report the birth.
But other than a few different twists in the process, citizenship by descent is very straightforward.
Naturalization for Children
If there aren't any interesting options in your family tree, naturalization is another option for a second citizenship.
Just about every country has their own process where you can become a permanent resident of the country, then eventually become a full-fledged citizen. How this process is going to look from one country to another is going to be quite different.
As an example, we've recently worked with a gentleman who has a family of four. They want to participate in Portugal's Golden Visa program.
The process for him vs. the process for his entire family won't be much different. Every family member will have the same requirements. They'll all have to meet the residency criteria for the program and then later they'll have to meet the same criteria for naturalization.
The big difference in his case is going to be the price. The bill for four people instead of one is going to be much higher. But other than that, his entire family will all become Portuguese citizens and they will have the opportunity to hand that down to their children and grandchildren.
Once they've been naturalized, their citizenship is just like the citizenship of any other Portuguese citizen.
The wildcard in going through this process is if you give birth in the middle of the naturalization procedure. Countries all handle what to do when you have a baby a year or so into the process differently, and there really isn't a one-size-fits-all answer for what will happen.
There are some countries where your child will get instant citizenship if they're born inside the country. Despite how some people might feel about it, as long as your child is born on the soil of a country like Brazil or the United States, your child will obtain citizenship in that country.
If you want to know more about the idea of birth tourism, we have articles about the best places to be born as well as a list of the 29 best countries with birthright citizenship.
Citizenship by Investment for Children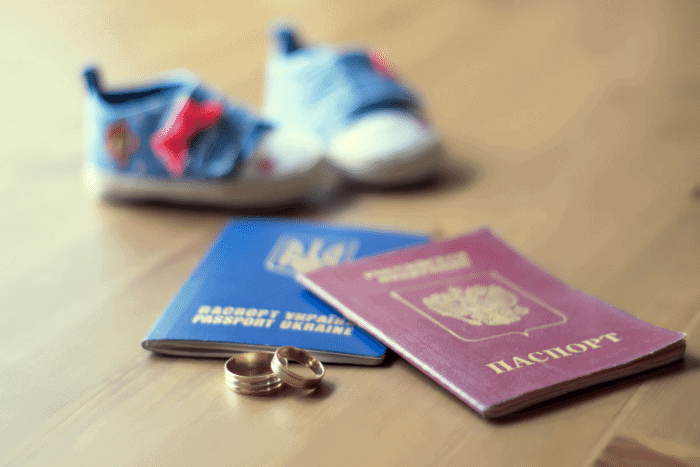 The most confusing aspect of passing citizenship down is when you're working through a citizenship by investment program.
Many Caribbean island nations offer these programs, allowing you to get citizenship by making a sizable donation or real estate investment. While the investment generally isn't ever a good one, you receive your commoditized citizenship very quickly.
I tried this process for myself. First in Dominica, where I started but then stopped the process because I was too busy to keep up with the paperwork. And then I finally went through the full process in St. Lucia several years ago and became a St. Lucian citizen.
Citizenship by investment can be a great option for a lot of different people. Whether it's for financial planning, greater travel freedom, or whatever else, there are benefits to creating a passport portfolio.
But even once you obtain citizenship by investment, the question remains for many as to if and how they can pass that citizenship on to their children.
The confusion in this process comes from misinformation.
Some people in the industry will tell you that getting a citizenship by investment will automatically allow you to pass it down through the generations.
But this isn't always true.
This sales pitch is especially enticing for the folks from China, Russia and the Middle East who make up 80-90% of the citizenship by investment population. They don't have great passports and want to give their children the opportunity to travel wherever they want.
But without a proper understanding of how citizenship obtained by investment can be passed down, you'll find that most people in this industry are selling false hope.
When you go to someone for help who only sells one thing, somehow, whatever they have to sell will always be the answer to all your problems.
Nothing is ever that simple.
So, here's the truth about how you can help your family members attain that second passport through your new country of citizenship…
Citizenship by Investment and Marriage
When I went through the process in St. Lucia, I was single. After that, I started dating and then married. When we went through the process to add my spouse, we found that the route we had taken cost less than if we had applied together.
But it's not like that in every country. Each country has their own way of dealing with your growing family.
What we haven't experienced yet here at Nomad Capitalist is how that process would be affected if someone who already had a family applied only for themselves.
For example, if you are from the US and want to get a second citizenship so you can renounce your US citizenship, but your wife and children don't need or want to renounce, maybe you only apply for yourself.
Perhaps you go to Dominica, St. Lucia, or wherever else works best for you and you go through the process to get citizenship by investment.
What happens when you want to add your spouse or children later?
First, it is almost always possible to add family members after the fact. What isn't clear is if already being married when you apply would render you ineligible to add your spouse later for a lower price, as happened with my newlywed wife in St. Lucia.
This isn't a topic I want to pursue much further here, but this was the question that got me thinking about how children fit into citizenship by investment.
Can You Really Pass Down Citizenship by Investment?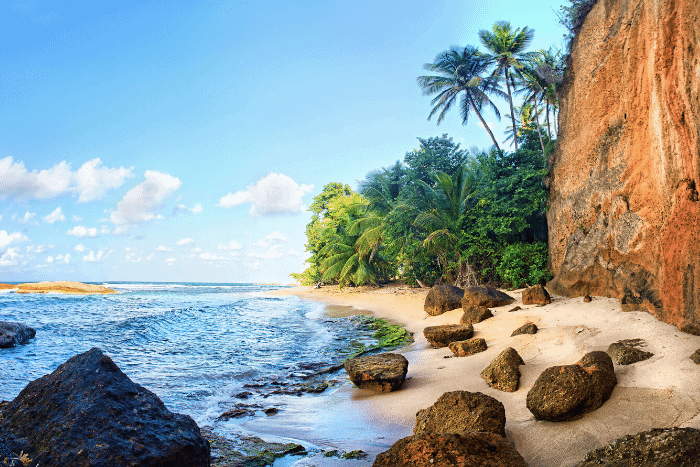 Citizenship by investment is supposed to give you full citizenship with all the rights and responsibilities that someone who became a citizen through naturalization or birth would have as well.
There may be certain things you can't do, like join the police force or become the president, but generally, whether you're naturalized or received your citizenship through descent, you're a citizen with full rights.
But citizenship by investment countries do things a little differently.
My friend Ed Kennedy who writes for the St. Lucian Star did the research and put together the numbers that busted the myth that is being put out through misinformed sales pitches. In almost all cases, your children aren't going to be able to get citizenship through you for free.
They have to be added to your paperwork as well.
Let's use St. Lucia as an example. For a single person, the citizenship by investment program requires a $100,000 donation. That number goes up if you're married, and more so if you're bringing children along with you.
However, if you have a child after you've already applied and been granted citizenship, it will cost you $25,000 to add them if they're under the age of 16.
There are some nebulous ideas and rules for these situations. St. Lucia handles about 200 citizenship by investment cases a year and there just aren't many situations where questions like these come up.
In fact, I wouldn't be surprised if I was the only person in that entire year who wanted to add a spouse. There's just not a lot of case law for some of these unique circumstances.
But looking to another Caribbean country, Grenada takes it a step further. If you have children born within 12 months of the initial application, you will need to pay $25,000 to add them. However, any children of even grandchildren born after the first 12 months can obtain citizenship for a much lower fee.
It won't be nearly as much, but you can't add whoever you would like for free.
Dominica will also charge you $25,000 for an extra child, but only $500 for children you have after you become a citizen. This makes it one of the best options for folks who plan to have children after applying for citizenship.
Each program has its own way of dealing with extra children. There are going to be different cases where the law handles your family differently, but the bottom line is that you shouldn't be expecting to be able to automatically hand down your citizenship through the generations.
Think of it as a notation on a title deed that says that the property can't be used for a fast-food restaurant. You have the citizenship and all the rights and responsibilities that come with it, but there are going to be different rules when you apply it to your children.
The interesting workaround for this problem that Ed mentions is that all five of these countries offer citizenship by birth on the soil. So, if your child is born in St. Lucia, they will automatically become a St. Lucian citizen.
But none of that is dependent on you actually being a citizen.
All that matters is where your child is born.
And if you're going to go out of your way to travel to a country where you don't normally live just to give birth there so your child can obtain citizenship through the laws of jus soli, there are better countries – like Brazil, Argentina, Mexico, Panama, or even Canada – that offer the same thing.
A Second Citizenship for Your Children
Where you go and how you apply for a second citizenship is going to change based on your individual situation. If you are going to go the citizenship by investment route, Dominica may be the best option if you plan on having children in the future.
However, if you're planning on getting your children citizenship through birthright, Dominica or St. Lucia are not going to be the most attractive options. There are other options for getting a stronger passport through birth tourism than going through one of these countries.
If you already have children, you can certainly include them in any applications you're working on. Whether it be by investment, descent, or naturalization, bring them along with you.
If you're planning on having children in the future, however, you might need to do some planning to make sure that your strategy won't cost you more money than it should and to make sure you're taking advantage of the best opportunities available.