We know you have so many questions about starting a company in Cyprus.
They, no doubt, range from the basic: Can a foreigner open a company in Cyprus?
This ultimate guide will provide all the answers about tax planning purposes and so much more.
Our responses may give you food for thought about the wisdom of setting up a public company in Cyprus.
You might be tempted to look elsewhere to set up a private company. Or if you have questions, just get in touch with us and ask.
Our team of knowledgeable Nomad Capitalist experts takes a holistic approach to provide solutions for seven and eight‐figure entrepreneurs. Let us walk you through how to start a business in Cyprus and beyond.
So, as a taster of the services we offer, this is our A to Z overview regarding company formation in Cyprus.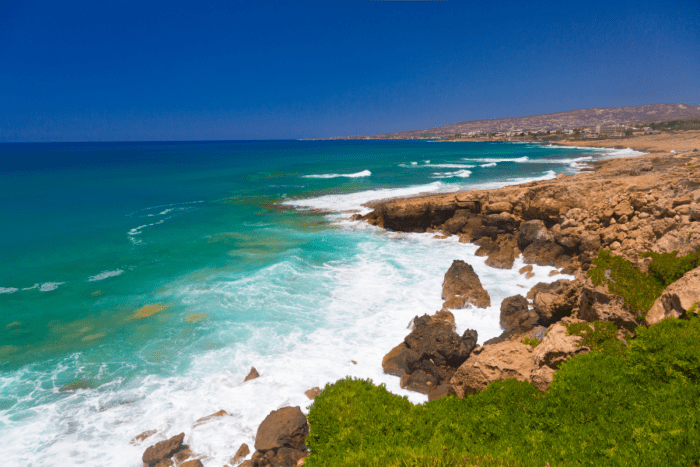 Where in the World is Cyprus?
Cyprus is an island in the eastern Mediterranean, south of Turkey and west of Lebanon. The Cypriot capital is Nicosia.
Is Cyprus part of the EU?
Cyprus gained its independence from Britain in 1960 and joined the EU in 2004. It does retain some aspects of British influence, however, with a similar Common Law-based legal system.
As in Britain, Cyprus drives on the left side of the road, one of only three EU countries to do so.
Is Cyprus a Good Place to Start a Business?
There are some undeniable perks of launching a new company in Cyprus.
The corporate income tax rate is 12.5%, one of the lowest corporate tax rates in the European Union.
There are no taxes on dividends.
Cyprus offers more than 65 favorable double taxation avoidance agreements.
The country can play a significant role in your plan if you are eyeing the establishment of an EU residence and a tax residence. As a European Union jurisdiction, Cyprus is not blacklisted. If you start a company in a blacklisted country, this can significantly complicate your tax situation.
As many jurisdictions are scheduling the introduction of global minimum taxes, we predict Cyprus will become increasingly popular as the CIT rate is on the borderline with the regulation.
The Cyprus passport is ranked among the world's ten most powerful passports.
There are many tax incentives, such as the following:
0% tax on any revenues from trading in securities such as shares etc
0% tax for all profits from the sale of real estate abroad
0% tax on dividends paid out to the shareholders, as frequently as you like
0% tax on any dividends paid to it by any other company in which it holds shares
0% stamp duty on many occasions
0% tax on profits of permanent establishments abroad, such as hotels, casinos, restaurants, factories, etc
0% tax on any income from selling its shares
2.5% tax on IP rights.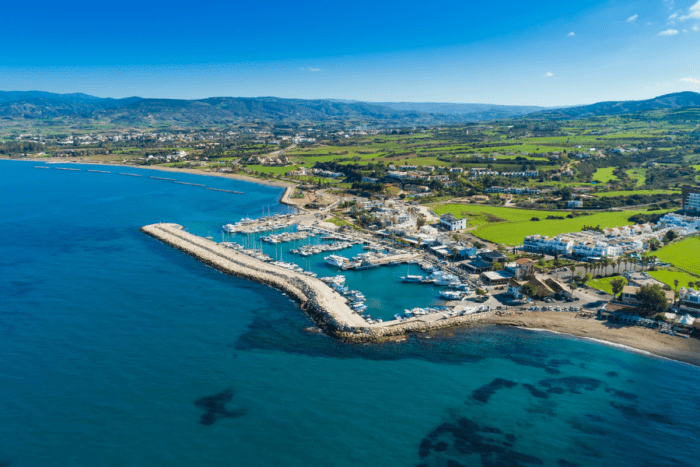 What Are the Requirements to Set Up a Company in Cyprus?
Don't let red tape stifle your dream.
We are here to talk and walk you through the bureaucratic obstacle course that awaits you.
You may want to establish a public limited liability company in Cyprus.
Or you can establish a representative office of a parent company in Cyprus.
You may be considering starting up a private company.
There are certain stages to Cyprus company formation, and we will outline them below.
Cyprus Company Incorporation Process
Check and reserve the name through the Department of Labour which will take 2-3 business days
Fill out the forms for the incorporation of this limited liability company, including a registered office address, and submit them to the Register of Companies
Attach the scanned first page of your ID or passport, along with the occupation and complete addresses of the shareholders, director, and secretary and corporate documents stating the purposes and activities of the company and the amount of subscribed share capital
Company law dictates that a private limited liability company must have between one and 50 members, but there is no minimum share capital for a private company limited by shares
The minimum share capital for a public company limited is €25,629
You can assign a nominee shareholder, secretary, and director, by signing an agreement with them that explains precisely that the nominee director, secretary, and shareholder have no financial interest in the private limited liability company and are willing to serve only based on this agreement
Once the company is incorporated, the bank account must be opened
The Bank of Cyprus is not the quickest, and it can take around four months to set up a corporate bank account, so consider alternatives such as Hellenic Bank, Astrobank, and Alpha Bank
In the meantime, local lawyers licensed by the Cyprus Bar Association can apply for a social insurance number and a self-employment certificate for you
When all of this is done, make an appointment in the Civil Registry and Migration Department to apply for the yellow slip, so called because this registration certificate is printed on yellow paper.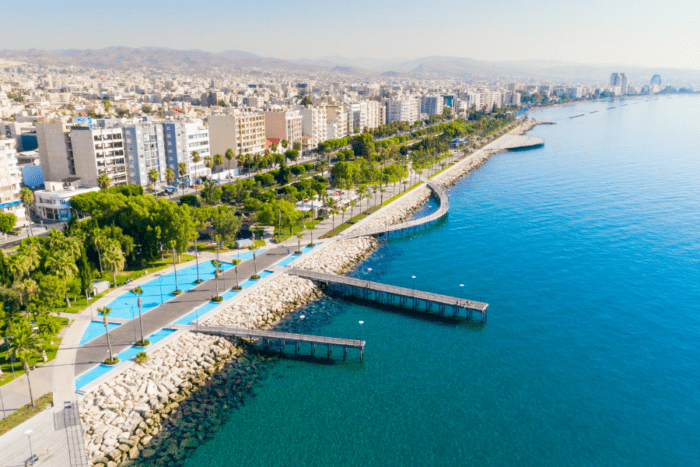 Corporate Bank Account Opening
Foreign investors need to make an appointment with the Bank of Cyprus and present the following documents to complete Cyprus company formation:
Copies of the bio page of all passports from shareholders, beneficial owners, directors, and secretaries
Copies of CVs from shareholders, beneficial owners, directors, and secretaries
The planned activities of the company, whether it be a representative office or a separate legal entity, which are required by company law
Utility bills for all the company's directors
Names of all the signatories for the bank account.
Continuing Commitments of Foreign Companies
Every business in Cyprus, including representative offices, must maintain proper accounting records following the International Financial Reporting Standards and the provisions of the Companies Law.
Financial statements and corporate tax returns must be kept for six years.
If any foreign company terminates its business activities in Cyprus by closing a local registered office, it is obliged to notify the Civil Registry and Migration Department immediately.
Suppose employees of any limited liability company or the like are required to be away from Cyprus for more than three months. In that case, they will have to obtain a re-entry permit from the CRMD or a consular in advance entry visa from Cypriot embassies or consulates abroad.
In exceptional cases where you have not had time to obtain a re-entry permit before leaving from Cyprus or the time of absence from Cyprus was unknown in advance, you will need to inform the CRMD. This is also the case if the destination country has no Cypriot diplomatic mission or consulate. This ensures that re-entry in Cyprus is allowed without a re-entry permit or consular entry visa.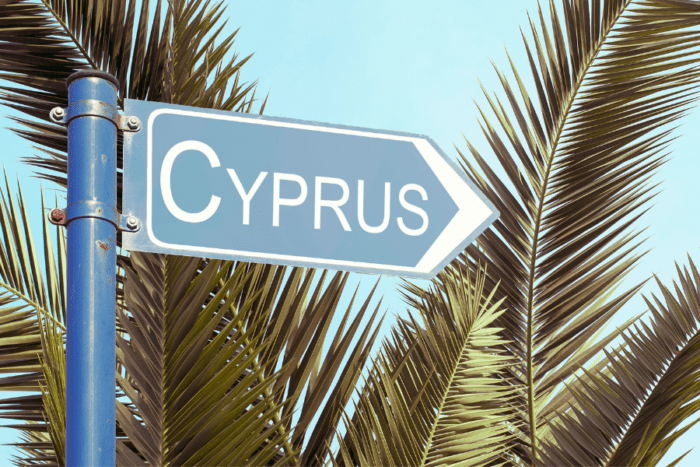 Cyprus Company Start-Ups FAQ
What Are the Costs of Company Formation in Cyprus?
Company registration for new limited liability companies comes at a price in Cyprus. Here is the outlay a registered company will need to pay:
Registration of a new company: €1,300
Opening of a bank account: €700
Nominee Director fees: €400
Nominee Secretary fees: €400
Registered office fees: €400
Nominee Shareholder fees: €400.
Does Cyprus Levy Withholding Taxes?
Cyprus does not levy withholding tax on dividends, interest, and royalties paid to non‐residents. Cyprus does, however, wield an annual levy of a 10% withholding tax on royalties earned on rights used within Cyprus.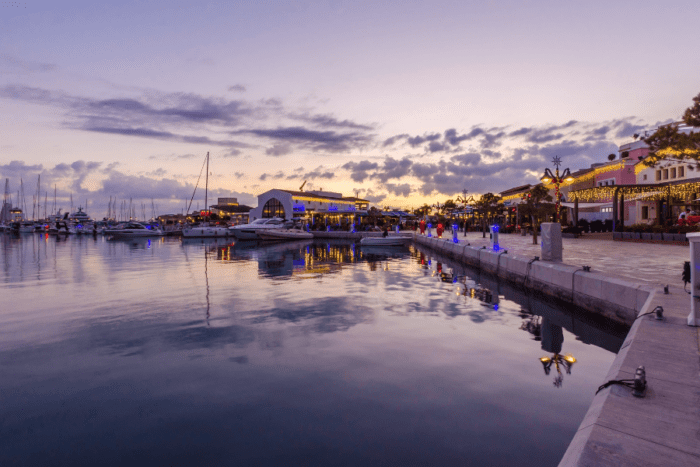 Are you inspired to start a company in Cyprus after reading our guide? Bear in mind that we have not touched on elements relevant to business entities and individuals, such as capital gains tax, personal income tax, immovable property transfer tax, and special defense contribution tax.
Nomad Capitalist will advise you on the vagaries of interest income and value-added tax for holding companies. Setting up an offshore company should be a breeze, and we will assist with business forms, municipal taxes, and rental income.
Our goal is to reduce your taxable income by making the legal system work for you. By helping you go where you are treated best, we can help you avoid nasty surprises such as double taxation. Our fields of expertise include asset management, business registration, and controlled foreign company (CFC) rules.
If it is not Cyprus, we can match your needs with what a particular country offers.