It is an exciting time to live an international life.
With the growing population of world travelers, companies have responded with greater effort to serve travelers in the many areas of their international life.
Handling money abroad is one area that has long presented difficulties. The typical solutions are old and inadequate, but thankfully, the FinTech revolution has finally extended its reach to the world of international travel.
The following is a review of each service that Revolut provides, with an explanation of how it is supposed to work and how it has worked for us in real life.
Nomad Capitalist is a turnkey solution for offshore tax planning, dual citizenship, asset protection, and global diversification. Find out more here. 
Accessing Your Money Abroad 
How do you access or transfer your money? How can you avoid racking up ATM fees or losing money when exchanging currencies? And what do you do when all the confusing charges start showing up on your bills?
The rapid pace of change the world over has translated into incredible benefits for anyone with the travel bug, and even more so for companies and individuals who prefer to do business overseas.
Handling money abroad is one area that has long presented difficulties for travelers. How do you access or transfer your money? How can you avoid racking up ATM fees or losing money when exchanging currencies? And what do you do when all the confusing charges start showing up on your bills?
Travelers' checks are unwieldy, many credit and debit cards have high foreign transaction fees, and even those that don't will cost you money as their exchange rates are always above spot.
Revolut is a FinTech company that offers a travelers' card that does what no other card or service has done to date: it eliminates all exchange fees and gives you instant access to a multi-currency bank account wherever you go.
The benefits of the card are clear to see just by reviewing the product and its various services on the company's website, but we wanted to see how Revolut's prepaid Mastercard performed in real life.
So, we decided to try the card out.
What is Revolut?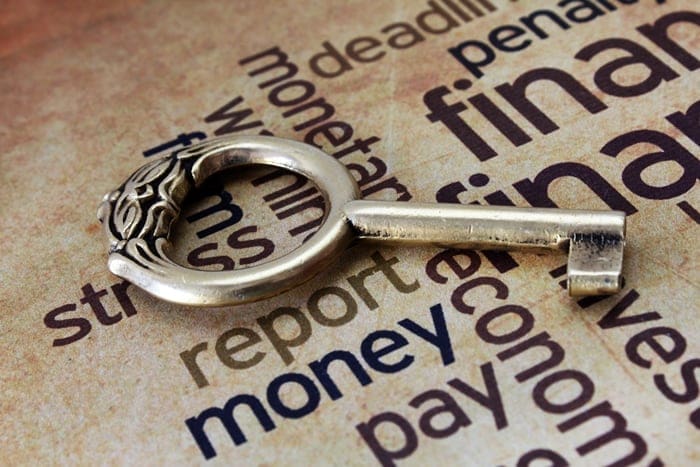 Before we get to the specific services Revolut offers, let's delve in a little deeper and examine the company itself. Co-founded by Nikolay Storonsky and Vladyslav Yatsenko, Revolut launched in July of 2015 as a banking and payment solution for those who refuse to settle down.
Unlike other prepaid and travel card services, Revolut was first designed as a smartphone app. While the prepaid Mastercard is beneficial, you can make purchases online through an electronic credit card via the app without ever getting the plastic in the mail.
If you still want the physical card, you can apply for one and then use it to pay abroad and withdraw up to 200-400 GBP fee-free every month. If you want to go past the limit, you will pay a fee of 2% until the end of the month when your limit is reset.
The biggest draw of the Revolut app and card is that it allows you free international money transfers, fee-free global spending, and the ability to spend in more than 90 currencies at the interbank exchange rate.
Currently, no other service offers this. Because of the absence of fees and the spot exchange rate, Revolut has helped customers save hundreds of millions in fees since it launched.
The company is backed by some of the most well-known investors in Europe, including those who have invested in companies like Facebook, Dropbox, and Skype. It offers a free plan, a premium plan that costs £6.99/month, and a newer setup for businesses.
Each account can double as a regular UK and/or Euro bank account, complete with its own sort code and account number.
The free plan offers interbank exchange rates, free bank transfers in 36 currencies, and free ATM withdrawals up to £200 per month.
The Premium plan increases the withdrawal limit to £400 per month and adds on free unlimited exchange volumes, free premium cards with free global express delivery, 24/7 access to customer support, and exclusive Premium promotions.
The Premium plan also includes overseas medical insurance. The insurance includes emergency medical and dental treatment and access to a large network of global medical centers. Reimbursement is paid into your Revolut account, making the process quick and simple.
The new business plan allows you to send and receive instant transfers from other businesses using the app. You can pay suppliers in their local currency via the 36 currencies Revolut currently uses, and you can transfer it all at the interbank exchange rate.
The business plan also provides corporate cards that you can distribute amongst your remote team members to cut travel expenses as they spend abroad without any fees and at the best exchange rates.
Our Experience: We started out with the free plan and then upgraded to the Premium plan to get better service. While the company promises that they can deliver the card within 1-3 business days, we had not received our new Premium card after two weeks.
We contacted customer service to ask why the Premium account service was even slower than the normal account and they explained that all the Premium cards were in a "pre-ordered state."
The response seemed vague and rote, but they did tell us that our current card was working under the Premium subscription.
It wasn't the most impressive answer or service, but at least they gave us instant access to the Premium account… even if they did not think to tell us this upfront and failed to fulfill their promise of a 1-3-day delivery of our new card.
Transfer Money with No Exchange Rates or Fees

Every once in a while, we will get a message from someone who is fed up with their high bank fees. Truthfully, we don't mind paying a little more for the kind of service we receive from the banks that charge higher monthly fees.
Banks that keep fees low often pass the cost onto you in some other way, often through poor customer service. Revolut seems to be no different, but more on that in a minute.
However, if your aversion to high bank fees and expensive exchange rates is stronger than your desire for good customer service, then Revolut could be your solution.
Most banks make money in two different ways when you transfer money. The first way is by marking up the exchange rate when you spend or transfer money abroad.
They earn the difference between the interbank exchange rate (the rate banks use to trade between themselves) and the rate they offer you. The more they can markup the price, the more they earn.
Revolut, on the other hand, gives you the exact interbank exchange rate – not the marked-up price, but the bank's spot price. You will get the same exchange rate you see on Google because both Google and Revolut use Live Bank to determine their exchange rate.
However: Revolut does markup the exchange rate on the weekends. It would appear that they take the exchange rate from Friday and then add a 0.5% -1.5% markup, depending on the currency. If you want to avoid this, just make sure you make all your card purchases or withdraw money from the ATM (to use on the weekend) on weekdays.
The second way regular banks make money from your international transfers is by charging high fees. (Those that don't are the ones that often have the largest markups on the exchange rate.)
If you are fine with your transfer taking up to two working days, Revolut will not charge you any fees. If you want to transfer your money faster, you can "turbo-boost it" for a tiny fee.
Once you top up your card with a debit card, credit card, or bank transfer, the best way to avoid additional fees is to transfer money between currencies instantly via the app.
If you have £100 in your GPB (British Money) account, for example, you could make a purchase in Hong Kong and the app would instantly transfer the correct amount from your GBP account to HKG without marking up the exchange rate or charging any fees.
The Revolut app also allows you to transfer money to other accounts via SMS, email, WhatsApp, and even Social Media, as long as the person you are sending money to also has the Revolut card and app.
Our Experience: The first time we sent a wire transfer, it didn't appear in our account for more than four weeks. And it only appeared after we contacted customer service several times to fix the problem.

We transferred $1000 to our Revolut account via a bank in Singapore, and the bank confirmed that the transfer went through, but then the money never showed up on the Revolut app. We had never had problems wiring money with our Singapore bank before, so we knew the problem was on Revolut's end.
After contacting Revolut's customer service team several times, they were finally able to "locate the funds" and "assign them" to our account.
We wanted to know how we could avoid the same problem happening again, and they assured us that the process would be seamless the next time if we sent money from the same account.
They also told us that it usually takes about three working days for a wire to settle. Our suggestion would be to contact Revolut any time you top up your account with a new card or bank account if you do not see the funds appear after three days.
A Multi-Currency Card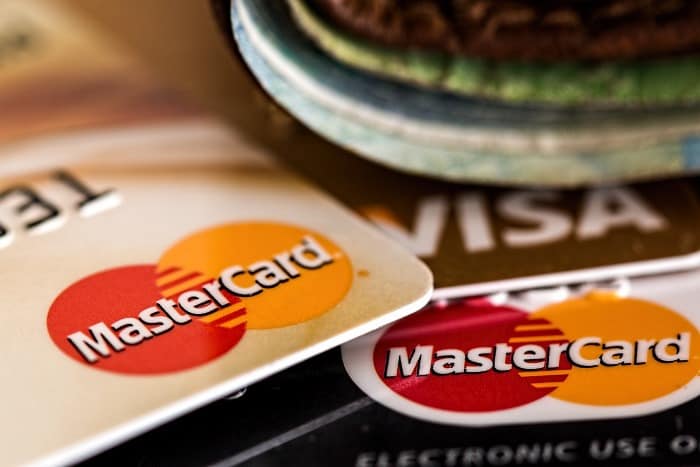 The Revolut prepaid MasterCard is a multicurrency card that functions as a local currency card. You can physically hold 36 different currencies on the app, including, AED, AUD, BGN, CAD, CHF, CLP, COP, CZK, DKK, EGP, EUR, GBP, HKD, HUF, ILS, INR, ISK, JPY, KRW, KZT, MAD, MXN, NOK, NZD, PHP, PLN, QAR, RON, RSD, SAR, SEK, SGD, THB, TRY, USD, ZAR.
You can then use the card to make purchases within the country as if you were using a local card.
You can pre-purchase any of these currencies before you travel if the exchange rate is good and you want to lock in the rate, or you can spend money as you travel and have one currency instantly exchanged into another on the list fee-free (as explained above).
You can also transfer money electronically in a total of 36 different currencies and spend money in up to 140 currencies. If the currency you are spending isn't one of the 36 listed above, Revolut will automatically convert it at spot rate and deduct it from your largest currency account. Again, Revolut does all this without charging a fee.
This feature can also be a great way to set up multi-currency payments for your various international employees and/or investments. We haven't tried this yet, but Revolut claims that you can set it all up in just a few seconds by adjusting when and how often you would like to pay.
ATM Withdrawals & Reliability Issues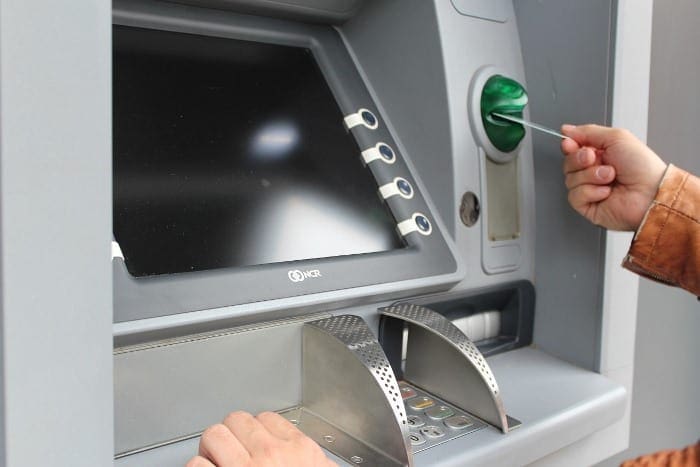 One of the easiest ways to move money overseas is to simply take it out at a local ATM. Even if you prefer to spend on your card, ATMs can come in handy when you are in a place where most (if not all) transactions are made in cash.
The biggest issue with ATMs is that you'll be charged various fees for using them:
First, you will be charged an international ATM fee by your home bank.
Second, you'll often have to pay an exchange fee – typically 2.5-3% gets added to the exchange.
Third, you'll get a bad conversion fee from your home bank (remember, bad exchange rates are one way banks make money off of you).
And fourth, the local ATM will charge you a fee before you can withdraw your cash.
With all of this, you can pay anywhere from 6-12% on the money you withdraw from an ATM!
Revolut will do none of these things. If you want to withdraw money, you will not be charged an international ATM fee or an exchange fee and you will receive the interbank exchange rate.
And, since your card acts as if it were from a local bank, you can often avoid the local ATM charge as well. The only time you will be charged a fee is if you go over your monthly limit of 200-400 GBP.
Our Experience: While we have not had any problems withdrawing money, we have heard several reports of massive reliability issues when it comes to withdrawing money via ATM with the Revolut MasterCard.
Numerous people have reported that their cards did not work when they went to withdraw cash. While you may not run into problems, to avoid ending up cashless, always take more than one card with you when you take a trip to the ATM.
Cryptocurrency – A Brand New Feature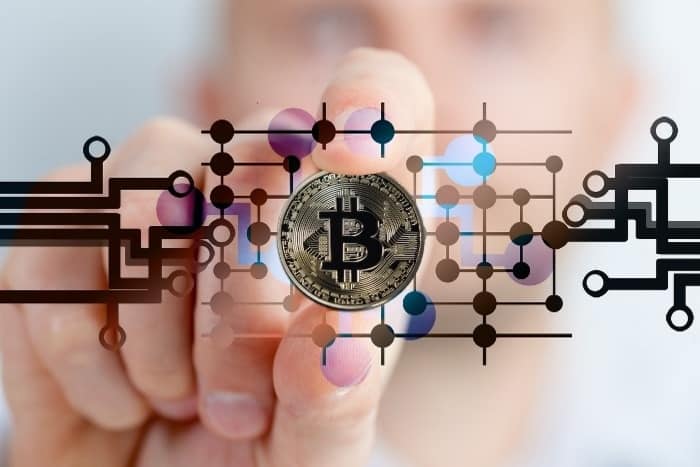 In 2017, Revolut's CEO Nikolay Storonsky announced that cryptocurrency trading would be open to all Revolut users. He also shared that, during a week-long crypto beta test, 10,000 customers had traded $1 million in cryptocurrency.
You can now instantly buy and exchange cryptocurrencies such as Bitcoin, Ether, and Litecoin in 36 fiat currencies. You can exchange between the three types of cryptocurrency or transfer the money into your fiat accounts in a matter of seconds. And you can buy any type of cryptocurrency within minutes of setting up your Revolut account.
You can also pay your Revolut contacts in cryptocurrency, receive cryptocurrency transfers from your phone contacts, and spend your cryptocurrency on your card as you would with any other currency you have stored on the app.
The app will even convert the necessary amount of cryptocurrency to fiat if you make a transaction with your card without enough fiat funds in your account to cover the purchase.
Revolut charges one of the most competitive crypto transaction rates: a flat 1.5% upfront fee. Other platforms can add up to 9% to any crypto purchase, so this really is a great offer. You can also buy with any of Revolut's base currencies, so there is no need to exchange currencies before you purchase.
Our Experience: Several months ago, we tried to buy Bitcoin with our Revolut account and got a notification that the card issuer rejected our buy. We contacted customer service and Revolut informed us that they did not support any cryptocurrency related services at the time, but planned to support them in upcoming updates.
Peer-to-Peer Lending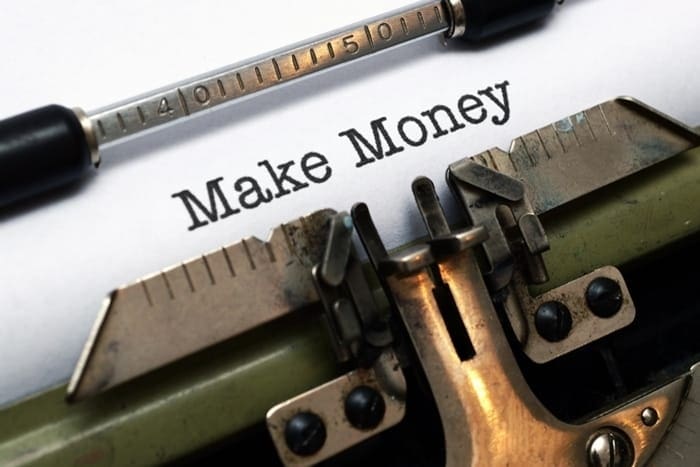 Probably the least appealing service from Revolut is its peer-to-peer lending platform. Revolut has partnered with Lending Works – a peer-to-peer lending company based in London – to offer its users the opportunity to take out a loan from an individual lender.
While the 9.9% APR makes me doubt that you could really save an average of 50% compared to a bank loan as Revolut claims, the service does fulfill Revolut's goal of becoming a complete 21st-century banking alternative for your whole financial life.
If you do choose to take out a loan through Revolut, the money will appear instantly on your card and you can pay back the loan via the app.
Security Features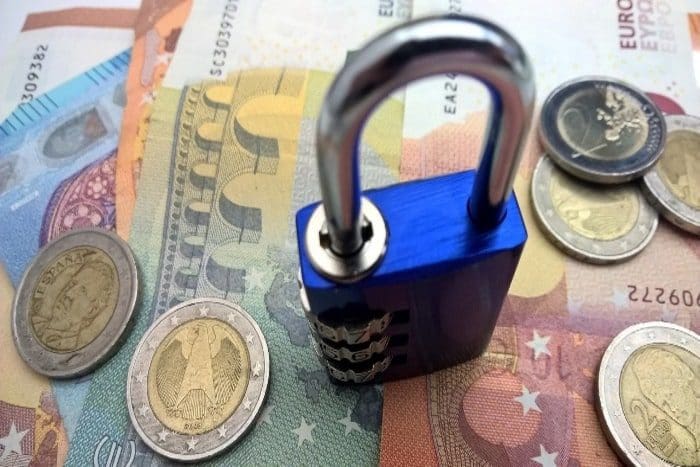 One of the most appealing services that Revolut offers is the app's intuitive security features. The Revolut Location Security feature utilizes the company's knowledge of your phone's location via the app to identify if your card is being used somewhere other than where you are.
Revolut can then take into account your location and your card's location to either approve or reject a transaction.
This can come in very handy with card skimmers. One of our team members is ready to get a Revolut card just because of this feature. Her debit card was skimmed in Bali, and she had to wait two months to get a new one.
You may run into issues with the security feature if you do not have your phone's data or GPS turned on but, overall, this type of security makes a traveler's use of money abroad much safer and convenient.
Customer Service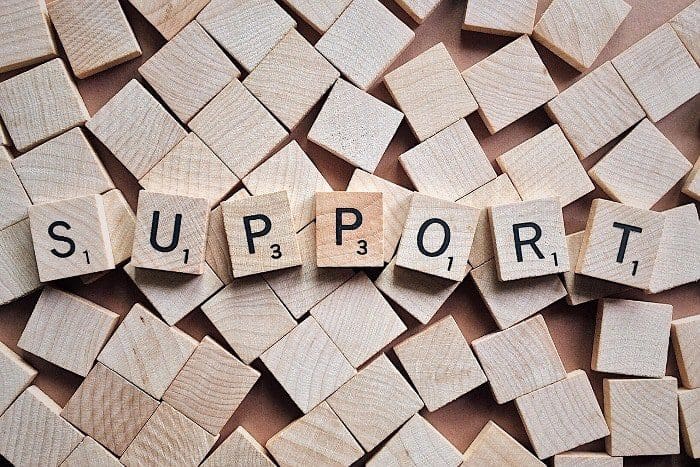 Now that we've looked at both "the good" and "the bad" of Revolut's services, it's time to talk about "the ugly": Revolut's customer service. The customer service department is incredibly basic. It is limited to set hours and is almost entirely controlled and managed by software that you can only access through the app.
There are very few staff, so if you get nowhere with RITA (the live chat robot) – which is usually what happens – you can expect extremely slow responses from a real person, who often does not know how to solve your problems anyway. Messages often go unread and it is typical to receive stock responses from both RITA and staff.
Many people love Revolut until they run into a problem and have to deal with the customer service department. After struggling to speak to a human and then failing to solve their problem, the love affair soon goes sour. If you've read a bad review about Revolut online, it has probably been because of an issue with customer service.
Our Experience: We have had many frustrating experiences with Revolut's customer service department. At one point, we received a response from RITA that all the representatives were extremely busy at the moment and that one of the agents would be able to help in approximately two hours!
Once we were finally able to speak to a human, they asked for a screenshot of our bank transfer. When we uploaded the image to the chat, it was too large for the chat system and did not appear. After resizing the picture and uploading it again, the agent told us that it didn't provide enough evidence to fix the problem.
The agent then asked for additional documents that would have cost us $20 per document to attain from a bank. The money wasn't the real issue though, it was all the lost time of running around asking for favors from the bank and then coming back to deal with the frustrating customer service system all over again.
And that was just one run-in with customer service, not to mention all the other frustrating encounters.
We'd like to hope that these issues are just growing pains of a truly novel service that is taking on more and more customers each day. But, if Revolut really hopes to provide the kind of service that will keep people around, they'll need to invest in their customer service department and soon.
How Revolut Makes Money – Where You'll Be Charged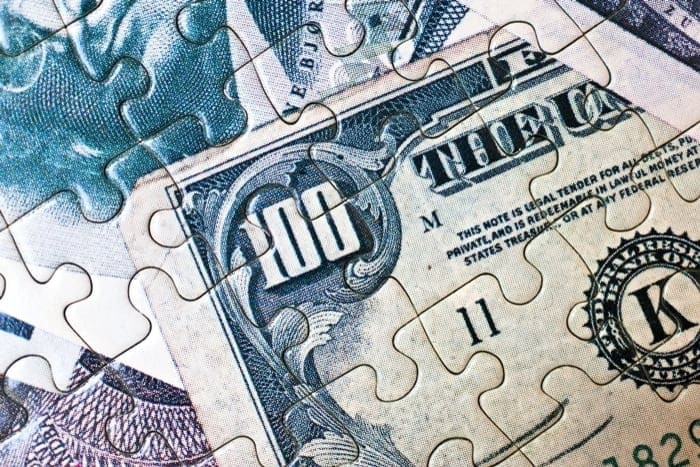 With fee-free transfers and interbank exchange rates, Revolut has to make up for the lost profit somewhere. Here are the fees and charges you can expect if you choose to use Revolut's app and prepaid Mastercard:
1% fee to top up your card with a UK credit card and a 3-4% fee with a US debit or credit card.
0.5% -1.5% markup to the exchange rate over the weekend.
£5 + £5 delivery fee for a spare Revolut card.
£5 fee to speed up a transfer to friends or businesses from two business days to one.
0.5% fee for transactions over £5,000 per month.
1-1.5% fee when spending Thai Baht (1.5%), Russian Ruble (1.5%), or Ukrainian Hryvnia (1%).
2% fee if you withdraw more than your £200-£400 limit per month from an ATM.
£6.99 monthly fee for 'Premium' cardholders. (Premium cardholders do not have the £5,000 per month limit on transactions.)
The company may also be making money simply by having access to your money. Revolut can take the money its customers have stored on the app and invest it like other banks do to earn interest.
Our Experience: While we knew of these different fees, we were surprised to learn that the wire transfer to top up our Revolut account was going to cost us 30 USD. After contacting customer support, we learned that the rule is that you should top-up in the currency that your bank account is held in… or you'll be charged.
We also had an issue topping up with a credit card that had been issued in Georgia. Apparently, the Georgian Lari is not one of the 140 currencies supported by the app. After that, we switched to a Polish card and had no problem.
Is Revolut the Future?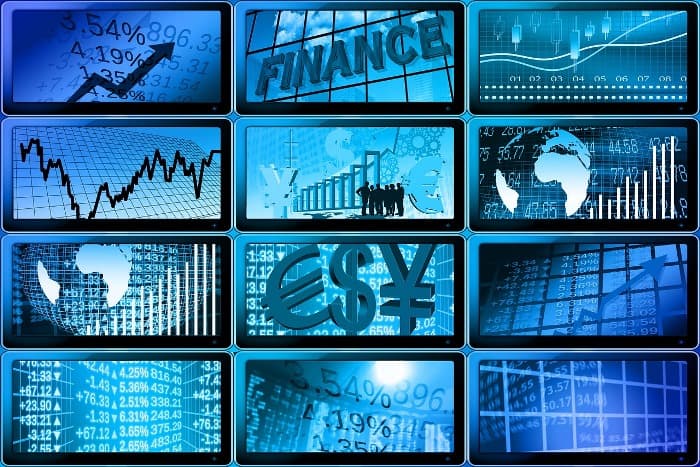 Revolut has experienced tremendous success since it began. In its first two years, the company signed up over a million new users in Europe and processed more than 42 million transactions.
The company is also growing incredibly fast, a testament to the power of marketing to the globally minded. In 2023, it had 30 million retail customers globally, adding five million new users in the last 12 months.
With the increasing pace of globalization, freeing the movement of personal capital around the world across currencies is a logical step, but Revolut is surprisingly one of the first to successfully take that step.
They are committed to the concept of money without borders and, so far, they are delivering on their promises to provide fee-free transfers and interbank exchange rates. They certainly have their problems, but you are bound to encounter some problems along the way with a company that is pushing the limits of the financial industry like Revolut is doing.
But we doubt that Revolut alone will be the future of the financial industry. There will always be a place for traditional banks and there will definitely be competition from other companies in the coming years.
Transferwise has already proposed a similar travel card accompanied by a "borderless account" that will be available within the next year. And WorldFirst has already introduced its own multi-currency account.
So, while Revolut may not be the sole future of global finance, the concepts that the company has embraced will certainly shape the coming years of the world-financial scene.
For Nomad Capitalists, this is great news. Having companies compete to offer better services to the globally-minded is a dream come true, even if those services aren't quite perfect yet.