In today's mega-globalized world, it is no surprise that people increasingly have the need to transfer money internationally. The need is usually much stronger for people who live and breathe international life.
But here's the deal: while individuals and businesses the world over are becoming more and more interconnected, it's also getting harder and harder to bank offshore.
This article compares different methods to transfer money internationally, including banks and online transfer services. To explore the ideal solution, we include the views, recommendations, and insights of experts.
Nomad Capitalist is a turnkey solution for offshore tax planning, dual citizenship, asset protection, and global diversification. Find out more here.
Moving Money Across Borders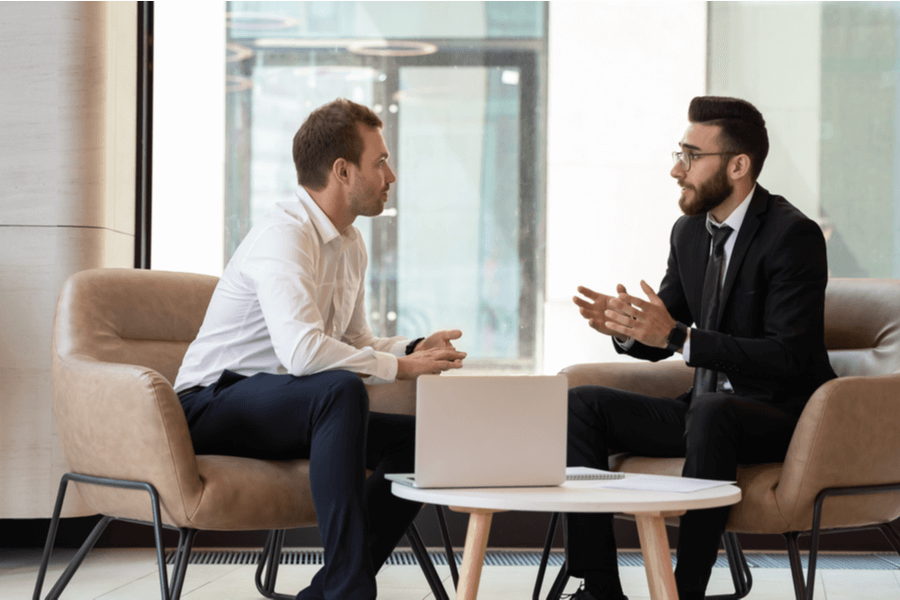 Expats, international businessmen, and investors will always have the need to move money over national borders. Whether it's to place money in a new offshore bank account, pay employees working overseas, purchase foreign real estate, or buy services, the need is always there.
And the list of reasons doesn't stop there. What about transferring pensions or paying for a mortgage abroad? Need to get money to family members back home? Want to invest in peer-to-peer lending abroad? What about purchasing a yacht?
The possibilities are endless.
We have talked before about several ways to move money into an offshore bank account, including wire transfers, Bitcoin, and even just withdrawing money from an ATM.
Historically, from wire transfers to Western Union-type systems, there are multiple ways people transfer money internationally. However, those systems often come with their own challenges – especially today.
For example, for those who have employed people in countries where Paypal is not available, making payments can be complicated. I once had an assistant in Vietnam who I had to pay through Western Union.
The one positive is that I was able to make the transfer online, so at least they've come into the 21st century. However, the whole process was a pain.
Because of the high association with fraud, places like Western Union always ask a million questions. Their "no strings attached" nature is the greatest problem with these types of systems. If you want to send your own money this way, it's a hassle.
On top of that, there are fees. Both banks and the Western Unions of the world have been known to charge high fees. However, the fee rates aren't always as terrible as people make them out to be.
For example, I recently sent money from Hong Kong dollars to Singapore dollars and – after debating whether I should convert to US dollars first and then to SGD – I ran the calculations and the total difference between the two different ways with the two banks was $12 USD. Not a big deal.
Obviously, you don't want to jump through so many hoops that your attempts to reduce bank fees consume your life. A guy called me in January and explained that he was fed up with paying $50 in bank transfer fees each month.
I wish I was only paying $50 a month in bank fees! I paid that much to one bank just to have an account because I want a good account.
If you're making even $100,000 a year, your time is worth $50 an hour; and that means you have a grand total of nine minutes to spend trying to save $50. It's not worth your time.
The Ultimate Plan Is Quality Banks
When I was selling a property I owned in the United States, the title company told me they had never heard of anyone wiring their money to a bank account overseas. (They didn't even know where Singapore was!)
Though most American banks don't have a clue about wiring money overseas, there are many great quality banks in the world that know their stuff.
Truth be told, if you've got a decent bank, you won't have to pay these outrageous fees they're talking about. Just another reason to have an offshore bank account. Wire and transaction fees are much higher in the US than in other places like Hong Kong (although it's very difficult to get a bank account there nowadays).
The ultimate plan to transfer money internationally is to have banks that cooperate with you and are easy to deal with. This can work in a number of different ways. For example, some of my banks have me fill out a form and I send it to them and then they call me. I have a personal relationship with them.
That relationship alone makes them a better bank because they know me better. Then, there are some banks where I just make money transfers online and there are no problems.
So, for me, the solution is to use better banks.
While there is a clamoring for disruptive services like Wise (and such services definitely have their place more in a minute), I still prefer using quality banks over other services.
I recently looked into using Wise; I had money in a savings account in one country and I wanted to transfer it to Singapore.
My Singapore account is in Singapore dollars so I looked up the rates on my Singapore bank's website and I looked up the rates on Wise. The difference? Wise was about $4 less.
For me, a $4 difference isn't enough to convince me to abandon the full service of a bank. Having a bank I trust handling the transaction on both ends is worth it because it's faster, it's easier and I like it a lot more than dealing with peer-to-peer money transfer services.
When Transfer Services Are The Right Choice
There are, however, some situations in which it makes sense to transfer money internationally through other online services. For instance, if you have a bank that charges you five times what Wise does, go with Wise. However, recognize that you have a horrible bank and should consider changing.
The problem is that banks are getting more finicky. A lot of banks get anxious when their customers transfer money internationally /overseas. Just last year I talked about a client of mine whose entire account was shut down because she tried sending money overseas to an account – get this – in her name.
Things get even trickier if you're out of the US and you try to transfer money internationally from a US bank. Especially if you've set up a company in a place like St. Lucia and you're sending money back to a first world country, you'll get a lot of questions.
While part of the problem there is having your company in St. Lucia, the reality is that international money transfers can be tricky. In such situations, it's good to know that you have options.
Good banks are the end goal, but until that becomes a reality of your offshore plan, consider using some of the following online transfer services to cut costs and move your money overseas.
Online Services To Transfer Money Internationally
Here are some of the best services that we found:
Wise (formerly TransferWise)
The first and most commonly known service to transfer money internationally is, of course, Wise. The company uses a peer-to-peer matching service to find people looking for opposite currencies.
For example, say John wants to transfer USD to HKD and Dan wants to transfer HKD to USD; Wise would match the two, and each would make their deposit. John's USD would then become Dan's and Dan's HKD would become John's. The benefit? The entire exchange occurs without moving any amount of money out of either country.
Because of this setup, Wise is able to charge lower fees, as low as 0.5% in the UK and 1% in the US. Another way Wise cuts your costs is by using the mid-market exchange rate found on sites like Reuters, XE, Yahoo Finance, and Google.
One downside is that not all locations and currencies are supported. If you're dealing in emerging currencies or places outside of Wise's network, then those transactions are subject to a higher level of scrutiny and you may be charged higher fees. (you can find the full list of supported currencies here.)
Take Serbia for example. Wise doesn't have a facility in Serbia. You can't send Serbian dinars, which means they won't be able to balance out their books. So, they have to use the Swift network and they'll charge you a little bit more for that.
It's a pretty reasonable fee, but the challenge is that you have less control over intermediary bank fees. For any kind of service like Wise – new fintech – where they fail is that they're designed for a less sophisticated user.
What I recommend to some people we work with is that if you're funding a bank account in Europe for residency, then use Wise as an option. But when you are sending repeated payments, Wise is not as well set up, in my opinion, to handle payments to unique places.
They really want everyday users with basic needs.
If you want to use Wise for your company, you will need to set up a business profile. This requires a separate application, plus verification of your business. Once you are set up you can begin transferring money all over the world; however, all transfers must come from your business bank account.
NerdWallet's banking expert, Devan Goldstein, recommends Wise for wiring money abroad.
''In most cases, it makes sense to focus on the cheapest option, full stop," says Goldstein. "Wise tends to have great rates, and the fees are reasonable, too. While other providers offer transfers to far more international currencies, Wise covers many common countries.''
Goldstein also suggests that for more specific needs, like cash transfers and large dollar-amounts, some of the other money transfer options NerdWallet covers may be better.
TransferGuides expert Kristopher Marsh had this to say about international transfers. ''I usually stick to a couple of the most transparent operators in the market, Wise, and CurrencyFair.
"Each has its benefits; Wise is easy to use and offers a good deal for everyday use, while CurrencyFair has a more sophisticated marketplace for squeezing out the very best rate and reducing fees on large transfer amounts.
"Both are based in well-regulated jurisdictions, Ireland and the UK and are well funded, which offers customers a level of protection and comfort that their money will be handled with care."
If you want to learn more about Wise, you can read my review of this promising fintech.
Payoneer
If all you need is a way to pay and get paid, then Payoneer may be the right service for you to transfer money internationally. In fact, if you've ever hired someone on UpWork, Fiverr, 99designs or Welocalize, you've already used Payoneer.
The New York-based company provides e-commerce marketplaces and facilitates mass payout services for companies in 200+ countries.
With a single unified interface, it can initiate, track, and reconcile disbursements for any location, currency, or payment method. In fact, Payoneer can transfer into 150 different currencies.
Not only can you pay freelancers (or get paid as one) with Payoneer, you can also use the service to process payments for your foreign rental property on Airbnb or SleepOut. Additionally, Payoneer has lower costs and more possibilities for payment collection than with PayPal.
For example, if both the receiver and the sender have Payoneer accounts, no charges are applied to transfers. Furthermore, there are no charges for regular transfers between $20 and $1000 USD.
Another payment option is through the Payoneer prepaid MasterCard given to each account holder. The card allows the holder to withdraw money anywhere in the world.
Each ATM transaction comes with a charge of $3.15. The maximum withdrawal amount per day is ($/€/£)5,000 – though this amount can vary by country.
Payoneer deducts 1% of received payments through a debit card and 3% of received payments through a credit card. Payments from other Payoneer accounts are always free of charge.
Sendvalu
Sendvalu is a Swiss money transfer service similar to sites like Remitly that allow for transfers made from the US and Europe to countries in Latin America, Africa, and Southeast Asia, but not vice versa. 
You can choose to send money to a bank, cash pick-up station, or (in the Dominican Republic) to someone's home. However, you can only send USD or euros.
All transfers are made within 48 hours and come with a guaranteed refund if they are not delivered within that limit. The service charges low fees but provides a terrible exchange rate.
Especially with these types of services, I much prefer using banks and wire transfers that arrive the same day and have decent rates than some online service that takes 48 hours and a poor exchange rate.
Currency UK
Currency UK provides fast and friendly currency transfer services for individuals, expats, and businesses around the world. If you need to transfer large amounts of money abroad, Currency UK offers bank-beating exchange rates and low transaction costs with a personal and friendly service.
They have created two product ranges, one for private individuals and the other for businesses. For the individual, there are no transfer fees for any transfer above £5,000.00 (and £15 for anything below 5K).
You can also set up a business trading facility that will allow your company to pay foreign suppliers, receive overseas payments, get better corporate FX rates, invoice in any currency, make same-day payments, reduce transfer costs, repatriate foreign profits, and more.
World Remit
World Remit is another transfer service that will send money to another bank account or to a specified location for cash pickup. It also has the unique option of loading airtime onto a phone… if the need should arise.
In fact, in some countries, that's the only service offered.
Unlike Sendvalu, transfers are credited the same day and cash transfers are available to collect instantly from certain banks.
The fees and exchange rate aren't that different from your typical bank account, so it could work as a good alternative if you're in a crunch and you don't have time to go into a bank to set up transfer services (if your bank requires that you be present for first-time transfers).
CurrencyFair
CurrencyFair was created by a team of expats and former bankers who wanted to create a better system to transfer money internationally. The currency marketplace is similar to Wise except that the exchange rates are set by the users.
CurrencyFair claims to reduce transfer fees by up to 90%. They charge 0.15% of the total amount exchanged when two customers match each other. When there is no match, CurrencyFair steps in to match and charges 0.4% to 0.5% of the amount exchanged.
There is also a fixed €3 transfer fee. On average, customers pay approximately 0.35% per exchange.
So far, CurrencyFair customers have transferred over €3.6 billion, saving more than €130 million on transfers. The downside (especially in comparison with Wise) is that CurrencyFair does not transfer into every type of currency.
At the moment the service only supports 18 types of currency, although it does include the most important ones such as the euro, SGD, HKD, and USD.
We reached out to CurrencyFair to see how their system could specifically help businesses and here's what they had to say:
''If your business uses currency exchange to pay or receive money from suppliers, invoices, remote workers, or to repatriate funds, CurrencyFair can reduce costs by avoiding hefty and unnecessary charges that banks and brokers levy.
''We match funds in different currencies and switch them domestically through our local accounts, so, for example, if you're in the UK and want to send money to Australia, there's someone in Australia looking to do the reverse.
"Both parties deposit into our local accounts and we make the exchange online, meaning there is no cross-border transaction taking place.
''This can often mean up to 80% cheaper transactions. For a small or medium business, that could be a fairly large sum saved, which would have previously ended up in the banks' pocket!''
FXcompared
Though not an actual transfer service, FXcompared is a good service to know about. If you need to transfer money internationally, FXcompared does exactly what its name indicates.
It compares the various transfer service websites, their fees, available currencies, and their exchange rates.
Daniel Webber at FXcompared had this to say about determining the best money transfer service for you depending on your needs:
''When choosing an international money transfer provider, assess your needs in three categories: speed of transfer, type of transaction, and cost.''
Why use FXcompared?
Speed of Transfer: If your payment is urgent, the money transfer service that can get your payment processed the fastest will be your first choice – even though this isn't always the most cost-effective.
Type of Transaction: A one-time payment under $1,000.00 is different from a large transfer that may occur regularly, such as monthly mortgage payments on an international property.
If you will be doing the latter, you may want to choose the money transfer service that can automate payments for you.
Some money transfer services even employ currency specialists who can assist and advise you on regular international payments and managing currency risk.
Cost: Take a close look at both fees and offered exchange rates, sometimes low fees will be offered, but the exchange rate is less favorable or vice versa.
You can learn more about the service here.
OFX
OFX was one of the first companies to disrupt how we transfer money internationally. In the past 20 years, they have transferred over $130 billion for one million customers and developed a unique service that differentiates itself from others in a few ways.
What does a typical transfer look like?
Well, in the example of a client transferring money from the US to the UK, the client locks in a USD to GBP rate online or via the OFX smartphone app. The client then transfers the USD to one of two OFX accounts in the US (via direct debit or domestic wire).
Once the funds have settled domestically in the US, the funds are paid out domestically the next business day to the recipient's GBP account from OFX's UK account in London.
By net-settling between OFX's local accounts around the world, they are able to offer an exchange rate markup of less than 0.5% in the UK and under 1% in the US and elsewhere. This is compared to banks that typically charge margins of 2-4%.
While OFX supports 55 currencies and money transfers to 91 countries, they primarily lack currency corridors within Latin America and Africa.
This can be a downside to some, but for the majority of people and businesses, their broad selection of currencies should be more than sufficient.
LATAM is a key focus for the company, according to Ben Winterroth, Partnerships Manager at OFX, so be on the lookout for improvements in this region in the near future.
Secondly, OFX is licensed as a money transmitter by over 50 financial regulatory agencies around the world. This not only speaks volumes about the security of your funds but also means OFX can onboard customers from almost any country and State within the USA.
Lastly, OFX has offices in Sydney, Auckland, Hong Kong, London, Toronto, and San Francisco, meaning that each customer gets a dedicated account manager in their time zone and true 24/7 customer support on the phone.
This is an important aspect of their service, especially when it comes to the complexity of foreign exchange and knowing your money is in safe hands.
Final Advice for International Transfers
Whether you choose to transfer money internationally through an online peer-to-peer service or through your bank, there are some basic principles you should apply to every situation. Nick Hill, Money Expert for the Money Advice Service comments:
''The best option for you will depend on things like how much you're sending and how many individual payments you're likely to make, so it's worth getting some quotes and making sure to compare the full cost, taking fees and exchange rate into account.
''It's also important to bear in mind the security of your transfer. If you're making a larger transfer, checking whether the firm is authorized by the FCA or another EU regulator can make it more likely you'll get your money back should the firm go bust.
"When you choose your option, get confirmation that your bank or firm can handle the transfer amount, currency, and deadlines before going ahead.
''You'll typically need the full name of the account holder, their bank's address, the bank account number, or International Bank Account Number (IBAN) and SWIFT Bank Identifier Code (SWIFTBIC). These codes help to make international payments faster and more secure so it's good to come prepared with them to hand.
''It's worth being aware, however, that some countries may now require extra information, which needs to be provided by the sender to make sure the payment gets successfully credited to the recipient's account,'' Nick concludes.