This article looks at the Seychellen banking system, the benefits and drawbacks of the jurisdiction, and what you need to know before deciding to open an offshore bank account there.
This country has had something of a bumpy road as an offshore jurisdiction. Although it has recently taken steps to modernize its offering and bring it more in line with international banking standards, there's still much more work to be done.
At Nomad Capitalist, we help investors, entrepreneurs, and high-net-worth individuals to move offshore and legally reduce their taxes. To discuss the best offshore options to suit your needs, talk to us about becoming a client today.
Seychelles – Country Overview
The Republic of Seychelles is a remote archipelago in the Indian Ocean, with a population of 98,347. The tiny nation lies off Africa's east coast, approximately 1133 miles or 1823 km north of Madagascar.
The capital city is Victoria and the official language is Seychellois Creole. Seychellen culture is a blend of British, French, African and Indian influences.
Seychelles – History
The islands were uninhabited until 1503 when they were discovered by the Portuguese explorer Vasco de Gama. Later the French and British vied for control of the islands, eventually becoming a British territory until the country gained independence in 1976. A year after that a Socialist coup ousted the new leader.
Set against the backdrop of the Cold War, the new rulers established a single-party system in 1979 and held onto power for decades.
But then, in 1991, the Cold War ended, the world changed, and in 1993 Seychelles began holding democratic elections.
It's fair to say that Seychelles is not the same country now. However, one of the enduring legacies of this period is its tarnished reputation as an offshore banking hub of last resort.
Seychelles – Economy
Seychelles has always been heavily reliant on tourism. Indeed it has been the one constant throughout its often turbulent history.
Today tourism makes up approximately 55% of the economy, bolstered by other domestic industries, most notably tuna fishing.
Following the 2008 financial crisis, the country ran out of money to repay its debts and required IMF assistance. This forced the economy to modernize. These changes have gone quite a long way towards rehabilitating the country's image, though further steps are needed to ensure it becomes a more trusted financial jurisdiction.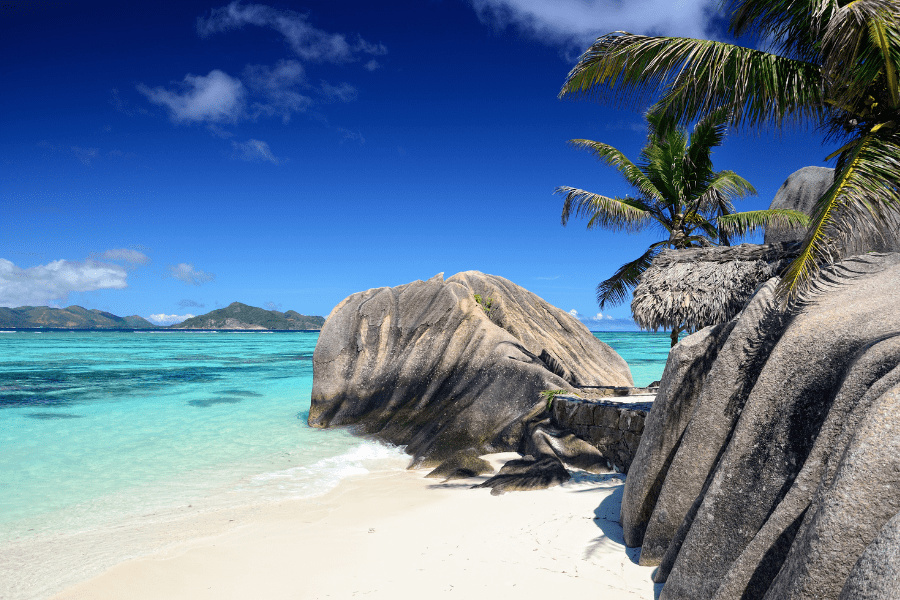 Seychelles Offshore Banking
Seychelles offshore banking is a niche market and is often rather unflatteringly described as a "banking destination of last resort."
To put it mildly, the country has an image problem that it has built up over the years, and although the country has taken steps to bring it more in line with the needs of the international banking sector, we feel it still has a ways to go.
The main issue with having a bank account in Seychelles is reputation; once financial institutions see transactions to and from the jurisdiction, there is a strong chance they will be flagged.
A Seychelles bank account, therefore, risks tarnishing your reputation, scaring off investors and corporate shareholders alike. It may also result in delays to payments, international transactions, and potentially even account freezes.
Banking services in Seychelles tend to be equally clunky and offer limited choice and reliability compared to other, more established jurisdictions.
While the OECD has cited marked improvements in operations over recent years, more reforms are needed and until then, the country will find it hard to shed its old reputation.
We're here to help you move offshore, legally reduce your taxes, and go where you're treated best – and right now, that's not Seychelles.
We hope the situation changes soon, and the country has certainly pulled its socks up in recent times, but there's still a long way to go.
The banking system there is also in need of improvement. And the global financial system, too, has a part to play in helping Seychelles rehabilitate its image by recognising the .
But until that page of Seychelles' history has finally turned, the reality is that Seychelles' banking will remain on the margins. And so, we will continue to recommend alternative jurisdictions to our clients.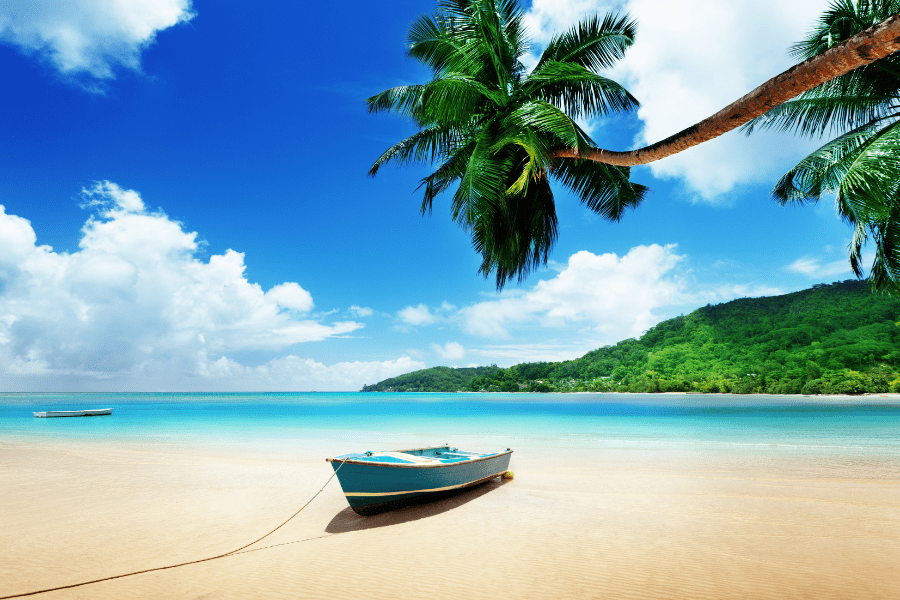 Banks in Seychelles
The list of banks in Seychelles is relatively small compared to other jurisdictions.
At the time of writing, there are currently five international banks in Seychelles and seven banks in total, catering to foreign and domestic clients. The Central bank of Seychelles regulates each bank.
Commercial Banks
Absa Bank (Seychelles) Ltd is a member of the Asba group, formerly known as Barclays Africa Group Ltd. The Absa Bank group's main headquarters are in Johannesburg, South Africa, while the British Barclays Group remains a majority shareholder. The bank offers personal, commercial and business banking.
Al Salam Bank Seychelles Ltd is an Islamic bank with its main headquarters in the Kingdom of Bahrain. It offers online banking, retail banking and commercial banking services.
Bank of Baroda is an Indian bank. Its Seychelles operations offer both personal and business banking plus other related services.
Bank of Ceylon is a Sri Lankan bank that opened its branch in Seychelles in 2014, offering services to domestic and offshore banking clients. It provides both personal and business banking.
MCB Seychelles is a subsidiary of Mauritius Commercial Bank, a commercial bank run by the State Bank of Mauritius. It offers a range of retail banking and other related services.
Nouvobanq, also known as Seychelles International Mercantile Banking Corporation (SIMBC), is partly owned by the Seychelles government in conjunction with Standard Chartered Bank. It was founded in 1991 and provides both personal and corporate accounts.
Seychelles Commercial Bank (formerly known as Seychelles Savings Bank) was originally founded in 1981 before becoming privatized in 1992. It offers both personal and commercial accounts.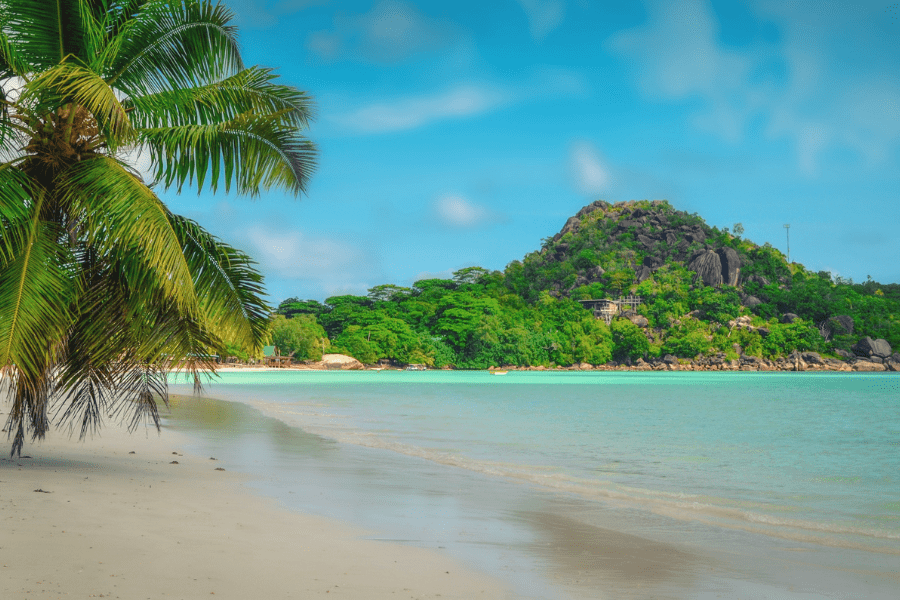 Seychelles Company Formation
Seychelles company formation is a relatively swift process. It's also one of the main reasons why people choose to open offshore bank accounts in the jurisdiction.
The most popular type of Seychelles company is the Seychelles IBC or International Business Company. You will need to open a bank account in the country to set up a Seychelles company.
Seychelles Offshore Banking Requirements
Non-residents can open a Seychelles bank account, and generally speaking. The process should be straightforward as long as you have all the documents prepared in advance.
As with most banks, you must bring the standard documents, including your passport, a recent utility bill (or bills) to use as proof of address, and any other documents you may be asked to bring by the bank in question. This will depend on the bank itself, the type of account you are opening and the type of business you will be conducting there.
Those who come expecting Seychelles offshore banking to provide total privacy are in for a shock. The days of no-questions-asked tax havens are numbered. Seychelles is working hard to rehabilitate its reputation and be OECD-compliant.
Once upon a time Seychelles banks were not too picky but as the jurisdiction works hard to overcome its tarnished reputation, banks will actively turn away prospective clients if they have any reservations about their businesses, the source of their funds, or their level of political exposure.
This means they will run standard due diligence checks, source of income checks, anti-money laundering checks, and so forth. In other words, the same checks you might expect from offshore banks in other jurisdiction.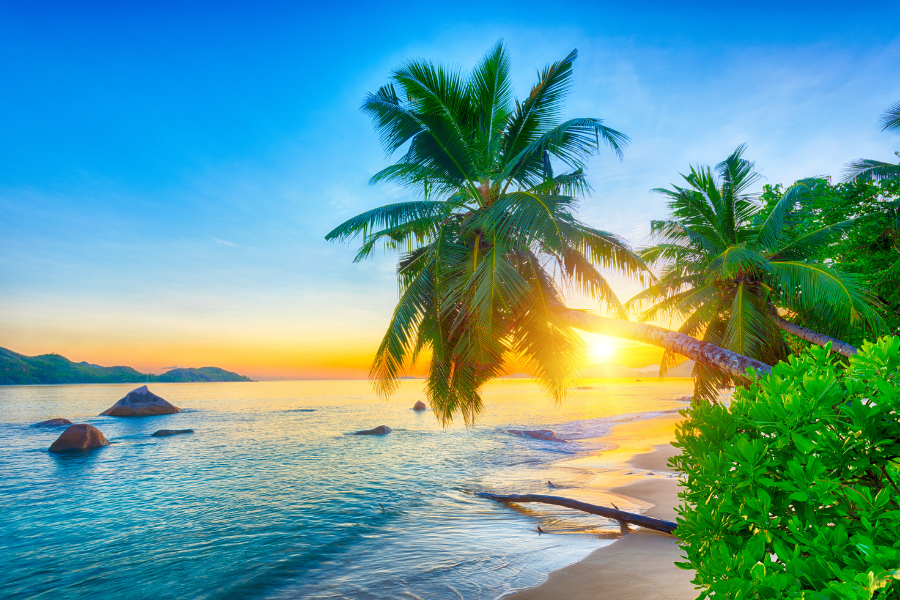 Seychelles Banking Pros and Cons
At present, we do not recommend Seychelles offshore banking to our clients. Especially not when there are superior tax-free jurisdictions with a greater variety and standard of offshore banks to choose from.
As we mentioned, Seychelles is traditionally seen as a last resort for those looking for an offshore bank account, with a minimum of questions asked.
That's no longer the case. They're still relatively flexible regarding who they accept and where their customers come from, but your options are still limited.
Right now, the only pro that we can see is that slowly, gradually, the banking situation in Seychelles is improving.
But we still don't recommend it as a place to open an offshore bank account because it still has too many issues and limitations.
Transactions to Seychelles still get flagged, slowing down transaction times considerably.
You also have high fees and a level of service which is nowhere near close to that of other, more mature, offshore jurisdictions.
Indeed, Seychelles' closest regional competitor, Mauritius, enjoys a better global reputation and has more than double the amount of foreign banks.
Moving further afield, your banking options increase even further, with greater efficiency, choice and more robust offshore banking services available.
Conclusion
Whenever people contact us with questions about banking privacy, it's rarely because they have something to hide, per se, but rather because they don't like the idea of the government poking their noses too much into their business.
Which is understandable.
And perhaps you heard that Seychelles offers a greater degree of banking privacy compared to other jurisdictions, but really that's no longer the case.
In the OECD and CRS era, even Switzerland, once the gold standard for banking secrecy, now shares information on clients when compelled to do so.
There is no such thing as total banking secrecy anymore – and that's a good thing because by creating a more trustworthy and transparent global financial system, everyone wins.
It's still going to take time for Seychelles to feel those benefits, but they will come.
But in the meantime, it means there's no real privacy advantage to having a bank account in Seychelles compared to Malta, for example, or Switzerland, for that matter. So why would you limit yourself to a jurisdiction which is likely to cause you difficulty?
If you have your heart set on having an offshore bank account in Seychelles, we can make that happen, but ultimately our job is to help you find a location that best suits your needs.
So if you are looking for a tax-free offshore banking jurisdiction that balances privacy and discretion with reliable service and ease of access to global markets, talk to us about becoming a client, and we will find the best offshore bank jurisdiction for your needs.
Seychelles Banking FAQs
Can a foreigner open a bank account in Seychelles?
Yes, as a foreign non-resident, you can open an offshore bank account in Seychelles. At a bare minimum, you will need to bring the following documents; a passport and a proof of address (such as a utility bill) though the bank may ask you to obtain additional documentation.
How many banks are there in Seychelles?
There are currently seven banks in Seychelles, including five foreign banks. These are:
Absa Bank
Al Salam Bank
Bank of Baroda
Bank of Ceylon
MCB Seychelles
Nouvobanq
Seychelles Commercial Bank
The Central Bank of Seychelles regulates all banks operating in the jurisdiction. However, we still recommend you do your due diligence and ask about the fees you need to pay, the type of access you get to different markets, procedures regarding international payments, what protections they have to secure your assets and wealth, and so on.
This is particularly important for business and corporate customers.
Should I bank in Seychelles?
It's generally not a first-choice jurisdiction and has, unfortunately, gained a bad reputation as a financial jurisdiction of last resort instead.
Banks tend to flag payments, and businesses, too, tend to be skeptical. They want to protect their assets, corporate wealth, and shareholders. They see a Seychellen bank account, and it immediately raises eyebrows.
This is an unfortunate reality, and perceptions do seem to be changing, but slowly. But, until they do, we still advise our clients to look for other offshore options instead.
What is an IBC in Seychelles?
A Seychelles IBC is short for an International Business Company, a popular structure with foreign investors. Essentially it is a corporate structure created for international business purposes.
Are you looking to create an offshore structure for your business? Then it's crucial you get the right advice so you can weigh up all the different options and make the right choice.
There are plenty of formation agencies out there selling off-the-shelf companies, but we're not one of them. We want to work closely with you to find a solution that best suits your needs, legally reducing your taxes while opening you up to a world of new markets, new investment opportunities and new horizons.
To learn more, talk to us about becoming a Nomad Capitalist client today and go where you're treated best