Reporting from: Ho Chi Minh City, Vietnam
In the last six weeks, I've seen some amazing things here in Vietnam:
An elderly woman defecating on a tree in a back alley.
People bowing at Ho Chi Minh's tomb in Hanoi.
A partially potholed country road turning a 91-mile journey into a nearly five-hour experience.
Seven-year-old girls selling floating lanterns for 50 cents in the tourist capital Hoi An.
Shoe shine guys following me for half a mile asking to shine shoes that shouldn't be shined.
For someone not used to traveling in the emerging world, Vietnam can seem an intimidating place. But beyond the tourist circuit and the street peddlers lies – like any other emerging economy – a unique place with a unique story.
Certainly, there are challenges with the economy in Vietnam. Years of colonialism and war from the French, the US, and the Chinese have left a scar on the culture. Infrastructure is developing and the young population – a remnant of foreign war – isn't as experienced as many growing companies would hope for.
For someone with a bit of a sense of adventure and a willingness to leave their dogma at home, there is tremendous opportunity in Vietnam. While the Vietnamese would wince at being compared to China (they tend to hate the Chinese here), there is an affinity for western brands. In a country where trust in the local food supply and local brands isn't top-notch, westerners have a significant opportunity to make a mark.
The question is, is it possible to live in Vietnam and seek a fortune here? I believe the answer is yes.
If you're young and single, the world is your oyster. You can rent a $500 apartment along with a maid and a cook. You can eat $1-2 street food meals and drink fresh fruit juice for a few dollars in local cafes. Wi-fi speeds are really fast here, allowing you to build an online business or simply communicate with partners and customers back home. The nightlife and social scene here is among the best in the region, too.
If you're older, have a family, or want more security, expats play a key role in early-stage companies and helping them grow. There's a great need for middle and senior management here. One friend of mine is hiring creative types from Europe at $3,000 a month – not a bad income for some bankrupt European countries, and a veritable fortune for Ho Chi Minh City.
Schools for expat children, while extremely expensive, provide a good quality education.
And as I wrote yesterday, savvy investors will be able to find great opportunities for their money if they truly understand what they're investing in. The middle class here is one of the more stable in southeast Asia, and it's growing. Disposable incomes are rising and the younger generation is keen to spend more of their money than their parents or grandparents did as they ride a wave of optimism.
There are between 30,000 and 50,000 expats in each Hanoi and Ho Chi Minh City, but Ho Chi Minh City is much more livable for most westerners, and much more flexible and open to capitalist ideas.
A few expats I spoke to have indicated they will be leaving Vietnam, but most love the quality of life here. You can easily bootstrap and start a business on the cheap in a way you couldn't in the west, then upgrade to a luxury villa with swimming pool and multiple maids as you grow.
Unlike other more insular Asian cultures, it seems Vietnam is aware of its smaller size and has a willingness to work with foreigners. This isn't China or even Japan, where tightly-connected family networks run highly-insulated business networks that no blond guy with blue eyes could ever penetrate.
In fact, many Vietnamese prefer to work with foreigners over locals.
Like any other foreign culture, leaving your notions of how things "should be" at home is essential. You can run an online or location independent business with no hassle, but if you open a cupcake shop, you're going to have to pay homage to a few local authorities. It isn't necessarily very expensive, but it's part of doing business. However, it pales in comparison to the regulatory burden in the "safe" western world.
Personally, I want to be part of a culture and an economy where I can not only make a great return on my time and money, but be part of an amazing growth story. When I start a business, I want to win, and while there are many markets in which you can be successful in the United States, it's hard to dominate a market. That isn't the case here. Winning is still possible.
Yes, growth is down in Vietnam. Considering the constantly growing workforce, the minimum growth needed just to keep things above water is five percent. That means today's 5.5% growth in the economy isn't stellar. But I believe we'll see a slow rebound in growth. And those who are here when it happens will take part in something exciting.
A friend of mine in the capital markets here, who has experience in China, says that American tech companies have lost their opportunity to play much of a role in China's online market. Chinese firms now dominate that space and it would be hard for foreigners to take significant share from them.
The opportunity to dominate hasn't yet passed in Vietnam. But eventually, those opportunities won't be as readily available.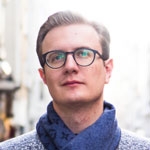 Latest posts by Andrew Henderson
(see all)
Last updated: Aug 18, 2021 at 8:39AM