Dateline: Kuala Lumpur, Malaysia
I could throw a stone and hit twenty new office and residential skyscrapers being built around here.
In fact, go practically anywhere in this city or its suburbs and you'll see almost never-ending growth, with each new building offering almost the exact same pitch: "live above it all".
It's as if real estate developers around the world have conspired to market their condo projects in the exact same way.
Malaysia's real estate market may seem to be an attractive investment for foreigners, especially those holding US dollars. The Malaysian ringgit has dropped from 3.15 against the dollar to 4.49 in barely one year. Practically every day, someone who knows I spent time here rushes to tell me about a new low.
While Malaysia does check a lot of boxes – a place to live and easy second residency, for instance – the property market here seems to be rather stagnant. I recently suggested prices will decrease a few percentage points in the near term, and the problems causing Malaysia's currency drop should be evaluated before investing large sums.
I recently looked at a chart called "Country growth potential indicators" from Global Property Guide. I don't agree with everything they put out, but the report shows expected GDP and capital growth rates for private investment into the country over the next five years, and I wanted to share my thoughts on some of the results.
As you may know, I like to mix concrete data combined with cultural analysis when investing in a country. Numbers alone don't tell the entire story of a country's growth and whether it can continue or not.
Of the 25 fastest-growing countries according to this report, several stand out as being of interest to international investors:
Panama
Panama ranks third on the Global Property Guide index with their analysts expecting 36% growth in the next five years.
Panama is one of the top expat investment destinations, and for good reason. Property rights are strong, the location is easy to get to, and Panama is one of the most free-market countries in Latin America. At our last Passport to Freedom conference, we even discussed whether Panama is could seriously emulate Singapore.
For investors, Panama is not just a safe haven, but a haven for returns. Yields on residential property are as high as 10%, making them among the highest in the "safe" world. Capital gains tax rates are relatively low even if property taxes are a little aggressive.
For North American expats looking to establish a safe real estate investment overseas, Panama makes a lot of sense. One strategy would be to buy a home now and enjoy several years of yield before using the property to qualify for second residency.
If you're a US citizen, you can exempt up to $500,000 in capital gains if you live in a property for two of five years, making an investment in Panama real estate not only a high-yield property but a potential tax-free home as well.
Ghana
I've spoken extensively with several folks from Ghana and who have spent time in Ghana, and the verdict is rather clear: entrepreneurship isn't in, but investment is. Ghana is expected to enjoy 32.7% of capital growth over the next five years.
Ghana is one of the most free-market economies in Africa, scoring even slightly higher scores than Panama on the Economic Freedom Index. In fact, I frequently look at Ghana, Rwanda, and Botswana as the three most exciting economies in Africa.
Foreign property ownership in Ghana is permitted, and real estate prices are still rather reasonable. Compared to a few African countries where $1 million gets you a worn-down mansion, Ghana real estate is available for as little as $50,000, even as a growing stream of US and European expats are entering the country to take advantage of its opportunities.
Uruguay
Ranked ninth on the list with expected 26.7% capital growth, Uruguay is another expat-friendly destination and an investment safe haven in South America. Uruguay is one of the most free economies in Latin America and a decided stand-out next to its neighbor Argentina.
Uruguay offers a lot of benefits to real estate investors: yields are decent at 7%, income and capital gains taxes are relatively low at 12%, and courts are pro-landlord. Uruguay has done a good job holding on it the middle of a global recession.
Montevideo is the chosen investment spot of most expats considering that it's not only a highly livable city but the best place to enjoy high yields. While Uruguay isn't as teeming with expats as Costa Rica is, there are a lot of foreigners there renting property. Other South Americans buy property there, especially along the coasts, while US citizens and Europeans are more likely to rent.
Meanwhile, prices for Uruguay as a whole were up by high single digits under the last data available after several years of dwindling supply and slow housing starts. The biggest challenge with Uruguay is high transaction costs of about 8%.
Indonesia
Indonesia feels like a far less developed version of Malaysia. Here in Kuala Lumpur, people queue up in an orderly fashion, whereas Jakarta is often pure chaos. That said, there are similarities between the neighboring countries in that both have suffered a currency devaluation.
The first time I visited Indonesia two years ago, one US dollar got you about 9,000 Indonesian rupees. Today, it gets you 14,700, and the trajectory does not look good. If you can get comfortable with a certain exchange rate, Indonesia is not a bad country to look into.
While Indonesia has a number of relatively complex laws regarding foreign property ownership, foreigners can own condominiums and in some highly bureaucratic cases "landed property" (also known as a "house").
The big thing to consider in countries like Indonesia is that locals with any means at all tend to distrust their currency in a big way; they'd be crazy not to. While US dollar holdings are popular, Asians love investing in real estate as a safe alternative to banks and currencies they see as weak.
In that way, property prices have gone up, even if inflation has eaten up some of the headline rates. Indonesia is a tricky place to invest and would require caution to do so. However, for the right investor who wanted to take advantage of the slumping currency, there may be some opportunities.
Cambodia
I've been saying for two years: "If you're going to invest in Asian real estate, invest in Cambodia". The reason is simple: prices are low and the potential is enormous. Global Property Guide suggests 21% capital growth in the mid-term, but this is one case where I think they may be a little conservative for the average retail investor.
Now, I don't expect Cambodia to be a top investors' pick forever. For now, however, you can purchase a decent-sized apartment in the city center for as little as $40,000. I came up with an aggressive "50/20/100" strategy that involved buying a property for $50,000, renovating it for $20,000, and selling it for $100,000 within the first 6-12 months.
That kind of math won't work forever, but I've seen it working now, even if $50,000 has crept up to $53,000. My friend has even started a fund that allows investors to pool as little as $25,000 into buying and selling Cambodia properties.
Rental yields in Cambodia are decent and while the country is far from formal in terms of property deals, there are a few companies there that are trustworthy and really know their stuff. The side benefit of investing in Cambodia is that the government basically leaves you alone.
Georgia
Georgia is one of the easiest countries on earth to do business in; I've gone so far to say it could well be "the next America". Perhaps no other post-Soviet country has done so much to reform its economy, crackdown on corruption, and open its market to foreign investment.
Foreigners can invest in any type of real estate in Georgia with the exception of property with an agricultural deed. Even in many of these cases, it is possible to purchase the property if the seller is able to re-title the property for commercial use, although property taxes will be much higher.
Right now, Georgia has some deals. New construction is as cheap as $75-85 per square foot. There are some local investors who do basic finishes to new construction and sell the completed product to foreign investors looking for turnkey solutions, although I find this a little too easy for my liking.
In addition to real estate investing, Georgia offers nearly limitless prospects for entrepreneurs looking to start a business. While the number of trendy restaurants and boutique hotels has been on the rise, Georgia is one of those countries where the population seems eager for western-style online businesses that innovate the market.
As of now, there isn't even a great online marketplace to sell your car. Opportunity in Georgia is wide open and I have recently reversed my opposition to buying property there provided you do your homework, making it a smart play for investors who want a pro-business country to park their cash in.
Paraguay
Paraguay is largely known as a great place to get a second residency and second passport, but it is also of potential interest to investors who have a small amount of money to invest in a growing if not almost enigmatic South American country.
For years, investors have talked about cheap "bolthole" properties in Paraguay, with some costing as little as $5,000. Today, prices have gone up, but it's still possible to buy cheap lots and land for low prices. I was recently sent a deal to buy some land for only $11,000; it was so cheap that I almost did it just as a fun weekend project.
Paraguay's economy is open and free, although in a slightly different way than you'd find in Panama, for instance. Property rights are not considered as strong, but the opportunity for capital appreciation is high.
Paraguay is home to seemingly endless agricultural and grazing lands, which could make for a great investment for someone seeking to invest in agriculture.
While the most productive lands require hands-on management, the opportunity to benefit from appreciating agriculture land prices or to use your investment as a "Plan B" for your own family's food production makes Paraguay an interesting choice with 16.7% expected cap growth.
Colombia
Colombia is a highly underrated country considering it has the second-most free economy in South America behind Chile. Considering that Chile has started down the path of socialism, Colombia may be the best investment in the Latin world today.
Mention "investing in Colombia" to anyone where you live and chances are you'd get odd looks from people who thought you were buying up land to enter the drug business. Sadly, Colombia's reputation still precedes it, affecting valuations.
That can work to your advantage as the country is still being punished for an issue that no longer exists. I'll be in Medellin with some of my Nomad Society Members in about a month looking at properties, and some of the deals look very good.
In addition to 15.8% projected growth rates, Colombia offers even small investors the opportunity to apply for residency and future citizenship. I expect yields to be above average and mid-term gains to be very good in Medellin in particular.
Prices in Bogota have gotten a little out of hand in some cases, although the utter thwacking of the Colombian peso has made a lot of real estate almost stupid cheap.
One other country that I am cautiously optimistic on: Turkey. The politics there aren't great now but it's still a safe haven for the Middle East, even if the report only suggested 11.6% growth there over the next five years.
There are a number of countries the report suggests will experience negative capital growth over the next five years: Venezuela, Norway, Belgium, the UK, Netherlands, Ukraine, and perhaps even Ireland and Portugal are expected to see negative numbers in the coming years.
Investing internationally is a great way to diversify your portfolio when you do so for the right reasons. Beyond the asset protection benefits that foreign real estate provides, I believe that the countries listed here will do well if you make the right investment.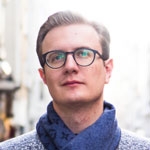 Latest posts by Andrew Henderson
(see all)