This article will walk you through the world's fastest-growing economies. As a global citizen, it's critical to keep yourself updated about the most dynamic and promising destinations for potential investments, business ventures, and potential new homes.
This guide examines ten countries that are undergoing rapid economic growth, providing you with insights into their distinct characteristics and investment prospects. Learn about the factors driving their success and discover how you can take advantage of these opportunities to enrich your nomadic lifestyle.
Contact Nomad Capitalist today and become part of a community that stays ahead of the game as we uncover the secrets to success in booming markets worldwide.
The Economic Growth Concept – An Overview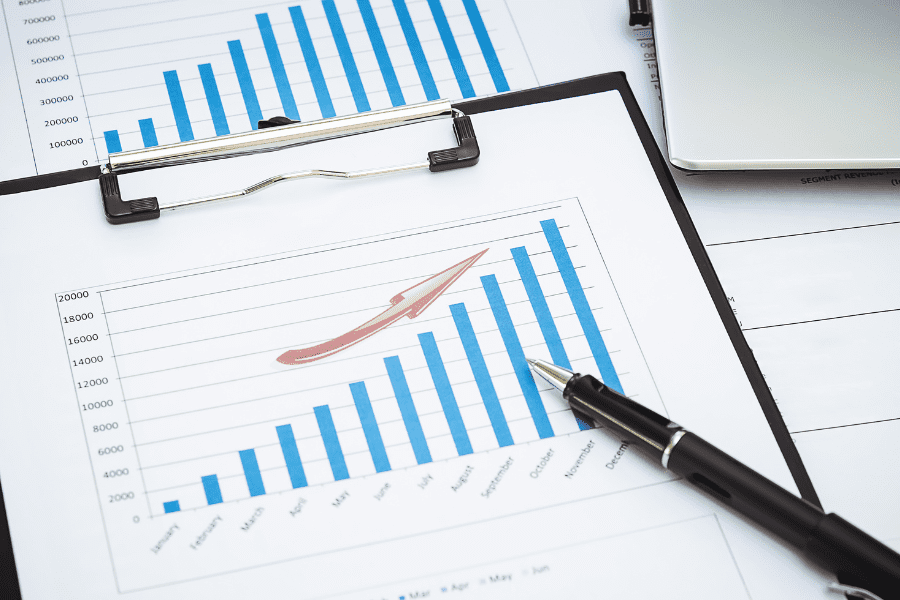 Economic growth pertains to the increase of goods and services produced within a specific period compared to the previous one. The calculation can be done through nominal or real terms, with the latter considering the inflation rate.
Factors that may affect economic growth are advancements in technology, human capital, labor force, and capital goods.
Economic growth holds great significance due to its reflection of an economy's performance and the prosperity of its citizens.
GDP Growth and Other Key Economic Growth Indicators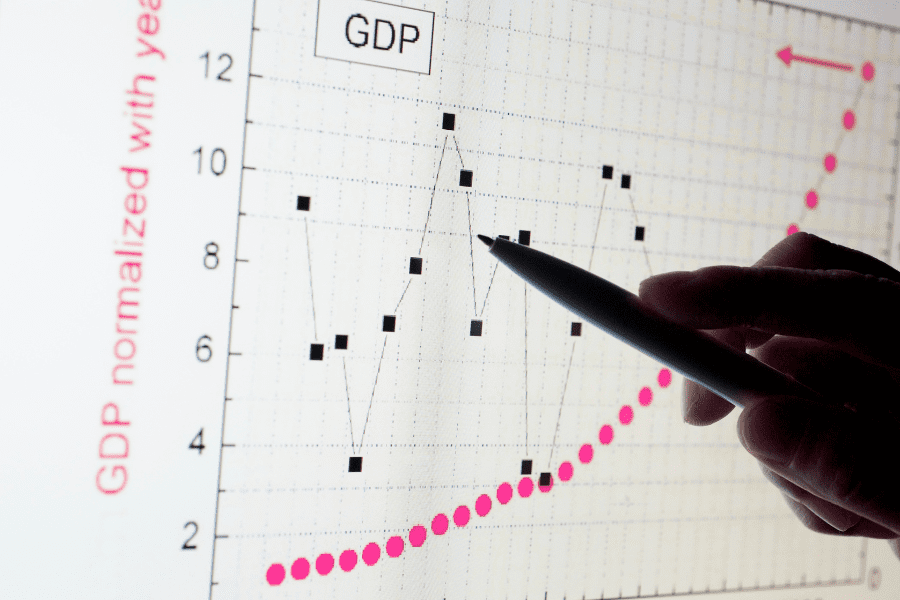 Several indicators are being used to evaluate and compare economic growth across regions and nations. Among these tools is the Gross Domestic Product (GDP). It's an indicator most commonly used to calculate the total value of all final goods and services produced within a designated time frame for a particular country or region.
GDP can be expressed in nominal terms (current prices) or real terms (constant prices adjusted for inflation).
To get a better idea of an economy's performance, GDP can also be adjusted for population size to give GDP per capita. This indicator provides an insight into average income or output per person.
GDP provides a snapshot of an economy's production and enables comparison of different economies' size and performance over time or at a specific point in time. Hence, GDP remains a crucial metric in assessing an economy's overall health and its progress.
However, GDP has some limitations as well. It does not capture some aspects of economic activity that are not recorded in official statistics, such as informal sector activities, "off-the-books" transactions, household production, etc.
GDP also does not reflect how income or wealth is distributed among different groups of people within an economy.
Therefore, economists use other indicators to complement GDP and provide a more comprehensive picture of economic growth.
Some of these indicators are:
GNI (Gross National Income). GNI, or Gross National Income, gauges the overall income earned by a region or country's residents from domestic and foreign sources throughout a specific timeframe.
HDI (Human Development Index). The Human Development Index (HDI) evaluates a nation or region's degree of human progress. It looks at three fundamental aspects, including well-being, learning, and quality of life.
GII (Gender Inequality Index). GII measures the extent of gender inequality in a country or region based on three dimensions: reproductive health, empowerment, and labor market participation. It combines indicators such as maternal mortality ratio, adolescent birth rate, share of parliamentary seats held by women, share of population with at least secondary education by gender, and labor force participation rate by gender.
EPI (Environmental Performance Index). The Environmental Performance Index (EPI) evaluates a nation or region's ecological performance by examining two primary facets: the health of the environment and the vigor of ecosystems.
Numerous other factors can provide insights into the expansion and evolution of economies over time. There exists a multitude of additional metrics that concentrate on distinct elements or economic sectors, including ingenuity, competitiveness, impoverishment, disparity, and more.
Which Organization to Choose to List the Fastest Growing Economies?
The institutions that regularly offer crucial data that helps assess a country or region's economic growth are The World Bank, The United Nations, and the International Monetary Fund (IMF). Their provision of accurate and reliable information is critical to inform economic decision-making processes.
These organizations play a significant role in providing valuable insights that inform economic policies and strategies.
The IMF's World Economic Outlook report, though, is often the go-to choice for a few important reasons.
First, the IMF's membership includes 190 countries, giving it a huge pool of data and insights into the global economy.
Second, the IMF regularly updates its forecasts, allowing it to stay current with the latest economic trends and happenings.
Lastly, the IMF uses the same methodology and definition of GDP for all countries, which makes it simpler to compare their growth rates.
Now, that doesn't mean the IMF's report is perfect or foolproof. There might be mistakes or biases in how they collect or analyze their data. They might also change their projections over time as new information comes to light or as their assumptions shift.
So, it's always a smart idea to consult multiple sources and use your own judgment when sizing up the world's fastest growing economies.
The World's Fastest Growing Economies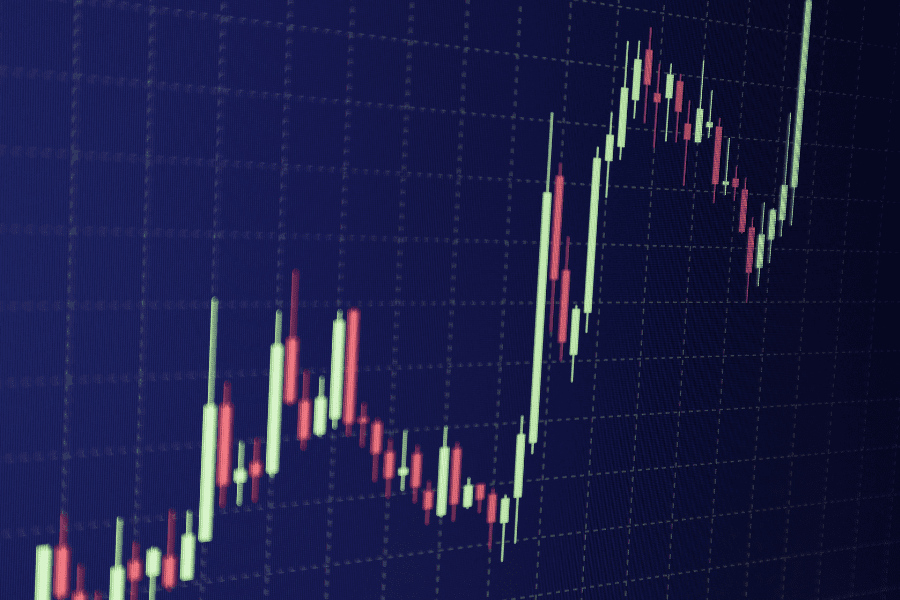 Based on the IMF's projections, these were the top 10 countries with the highest GDP growth rates in 2022 (Please note that the following may change as the IMF regularly updates their projections):
1. Guyana
16.4 percent in 2022
The real GDP growth rate of Guyana was notably high at 57.8% in 2022, putting it at the top of IMF's list of fastest-growing economies.
2. Fiji
Fiji's economy saw a significant expansion of 12.5% in 2022 based on the IMF's projections, largely due to the resurgence of tourism, with moderate inflation of 4.8%.
3. Seychelles
Seychelles achieved a high rank on the IMF's list at third place, with a real GDP growth rate of 10.9% in 2022, driven by the boost in tourism, and the economy is predicted to continue growing at 5.4% in 2023.
4. Barbados
The economy of Barbados experienced a marked increase of 10.5% in 2022 based on the IMF's projections, mainly due to the tourism sector bouncing back, following an 18% contraction in 2020.
5. Saint Kitts and Nevis
In Saint Kitts and Nevis, the economy grew at a healthy rate of 9.8% in 2022 based on the IMF's projections, with the return of tourism, which contributes 60% of the country's GDP.
6. Iraq
We'll understand if it's not on top of your list of investment opportunities, yet according to projections by the IMF, Iraq's economy witnessed a remarkable growth rate of 9.3% in 2022, thus ranking it as the sixth fastest-growing economy on the organization's list. This is due largely to the increase in oil prices.
7. Saint Lucia
In Saint Lucia the economy showed a notable growth of 9.1% in 2022 based on the IMF's projections, with tourism bouncing back after being significantly affected by the pandemic in 2020.
8. Georgia
Despite facing inflation challenges, Georgia's economy expanded by 9% in 2022 according to the IMF's projections, earning it the 8th spot in the IMF's 10 fastest-growing economies. We also consider Georgia to be one of the world's most business friendly countries.
9. Ireland
Ireland's economy saw a growth of 9% in 2022 based on the IMF's projections, which may be attributed to the rebound from the pandemic, although future growth may not be notably higher given the country's development level. (If you have Irish ancestry and would like some economic "luck of the Irish" then you should check out our special citizenship by descent plan.)
10. Kuwait
Kuwait's economy experienced an 8.7% growth rate in 2022, as per the IMF's projections. The oil price increase was the main factor behind this growth.
These are the top 10 fastest growing economies in 2022 according to the IMF. Does that necessarily mean you ought to start investing lots of money in them? No, of course not.
As always context matters, having an understanding of different markets, different economies, being able to look beyond the data to see the true picture.
This is what we do every day at Nomad Capitalist, analyzing data, speaking with experts, reviewing and comparing offshore jurisdictions and finding up-and-coming real estate investment markets.
Which Fast-Growing Economy to Live or Invest In?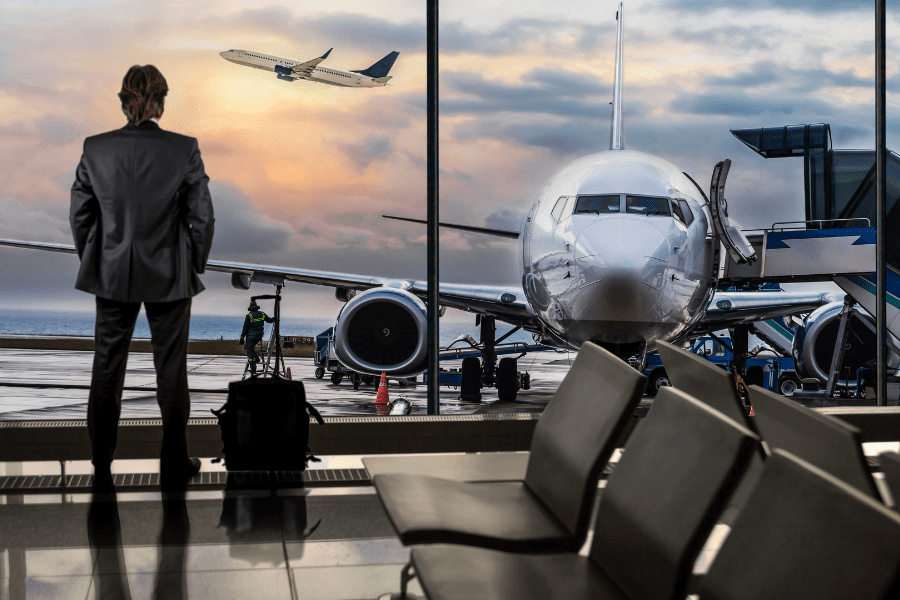 Deciding on a country to reside or invest in as a nomad capitalist is a highly individual choice. It hinges on your goals, desires, and what you're able to manage. Nonetheless, you can utilize some factors to steer your decision-making process:
Taxes
Consider the tax rate in your potential destination. How easy is the tax filing process? Are there any tax treaties or advantages you can benefit from?
Living expenses
What is the cost of maintaining a comfortable lifestyle in the country of interest? How does it stack up against your home country or other options? Are there any hidden fees or expenses to be aware of?
Quality of life
Will you be happy and healthy in this country? Is it stable and secure? Can you count on the infrastructure and services provided? Are there any cultural or societal obstacles that may affect you?
Opportunities
What prospects for growth and development does your chosen country offer? How feasible is it to start or expand a business there? Are there emerging industries or niches you can tap into?
Ease of travel
How simple is it to journey to and from your country of choice? What are the available transportation options and connections? With your passport or residence permit, how many countries can you enter without a visa or obtain a visa upon arrival?
The list above isn't exhaustive or definitive. You might also want to consider aspects such as weather, language, culture, lifestyle, networking opportunities, and personal preferences. The most effective way to determine the best country for you is to conduct thorough research and experience the destinations firsthand.
Conclusion
This article has demonstrated that the world's fastest growing economies present several possibilities for progress and wealth. To benefit from these opportunities and expand your income, assets, and lifestyle, it is essential to possess the qualities of flexibility and adaptability. Nomad Capitalist can assist you with that.
We are the most dependable professionals globally, known for our offshore strategies, international citizenship, and way of life. We can aid you in finding the most suitable locations to reside, invest, bank, incorporate, and succeed globally. Contact us today and let us help you choose countries where you can be treated best.
World's Fastest Growing Economies – FAQ
What economies are the fastest-growing in the world?
The IMF has unveiled its 2022 real GDP growth rate predictions. Guyana had a projected growth of 57.8%. Fiji at 12.5%, Seychelles at 10.9%, and Barbados at 10.5% trail not far behind. These numbers may change depending on various factors such as inflation, pandemic, political stability, etc. 
How is economic growth measured?
Economic growth can be evaluated by the percentage change in real GDP or real GNI per capita over time. Real GDP offers the inflation-adjusted value of all final goods and services produced within a country in a given year. 
Real GNI per capita, on the other hand, is the total income earned by a country's residents divided by its population size and adjusted for inflation and purchasing power parity.
What factors contribute to economic growth?
A few factors can potentially contribute to economic growth, including:
Capital accumulation: This involves augmenting the number of physical assets, such as infrastructure, machinery, and equipment, which can increase output and productivity.
Technological innovation: The development and adoption of new methods, processes and products that can improve efficiency and quality.
Human capital: The skills, knowledge and health of workers that can increase their productivity and creativity.
Natural resources: The availability and quality of land, water, minerals and energy sources that can support production and consumption.
Institutional quality: The effectiveness and stability of political, legal and social systems that can foster a conducive environment for economic activity.
What factors drive economic growth in developing countries?
There are a few factors that help stimulate economic growth in developing countries. They include:
Structural transformation: Moving away from low-productivity sectors, such as agriculture, and towards high-productivity sectors, like manufacturing and services helps stimulate economic growth.
Export diversification: The expansion of export markets and products that can reduce dependence on a few commodities and increase competitiveness.
Financial inclusion: The access to affordable and reliable financial services such as savings, credit and insurance that can enable households and businesses to invest, smooth consumption and cope with shocks.
Human development: The improvement of health, education and social protection that can enhance human capabilities and well-being.
Governance and institutions: The establishment of transparent, accountable and inclusive institutions that can promote the rule of law, protect property rights and ensure public service delivery.