Reporting from: Manila, Philippines
Like many places outside of the United States, business in Philippines is booming, with unique opportunities based on the country's English proficiency and cultural similarities to the west. Yet as always, it's important to know the pitfalls.
If you're open to living in Asia, getting second residency in the Philippines isn't a bad option. For westerners used to certain standards, parts of Manila and the rest of the country will feel just like home. It offers a tropical climate, English proficiency, and some of the lowest prices among similar areas in the region.
There's a McDonald's and Wendy's seemingly on every block, and cheap food abounds even at the American-style chain restaurants that fill the huge number of malls throughout Manila. If you love fresh tropical fruit, you'd love it here. Outside of Manila, the Philippines are home to some of the world's best beaches – some say even better than Thailand.
The good news is that you don't have to start a business, nor do you need a boatload of cash to earn residence here, unlike some other places. While Hong Kong's resident visa program offers among the most flexible options for parking your investment, their requirement is a steep US$1.3 million, and has gone up once already.
Meanwhile, here in the Philippines, you can avail yourself of a number of programs for as little as a few thousand dollars plus fees; even lower if you wish to start a business.
For example, I recently met with the leaders of the Special Investor Resident Visa (SIRV) program here in Manila. SIRV allows you to invest money in Filipino equities or a local company provided they fall into one of more than a dozen categories the government is looking to grow. These mainly include services, construction, tourism, and similar industries.
The process is relatively straightforward with application response times of a few weeks.
The required investment to participate in the SIRV program is US$75,000. You'll start by moving your money into one or both of the two government-owned banks which help administer the program. They typically don't open accounts for non-residents, but make an exception for SIRV participants.
Then, you have six months to invest the money in accordance with the program rules. The government body that runs the program isn't some huge bureaucracy, so response times aren't ridiculous and they seem available to assist participants to make sure your investments are suitable.
You will, of course, need to do a little homework to be part of SIRV to make sure your investments are well placed. There is a similar program specific to tourism investments that branched off from SIRV and requires only $50,000 to be invested in that industry, but it's more convoluted and changes are being made to it over time.
Another program for those 35 years or older is the retiree investor program. Yeah, you can be retired at 35. And considering how far your money can go in the Philippines, you just might be able to do so at such a ripe age.
This program requires a bank deposit of approximately US$10,000 and an income of $1,500 a month. It's easier if this income is in the form of a pension or some defined benefit plan, but I think you could skate by if you earned that amount in monthly interest or perhaps even through a business if you made the right arrangements.
(Keep in mind that about $250,000 in a one-year US dollar CD in a Georgian bank would provide the requisite $18,000 a year. It's one example of how banking overseas can help further other internationalization goals.)
There are a wide number of programs for those who want to make passive investments to relocate to the Philippines. Unfortunately, real estate investments are not really possible the way they used to be, but as I wrote last week, condo prices here are also among the lowest in Asia.
Once you get your SIRV or retiree visa approved, you are free to relocate to the Philippines for three years at a time. Your visa will be renewed for another similar period provided your investments are intact.
You don't have to top up your balance if the value of any equities you hold drops; if you invest in a private business, their standards for reporting on your behalf are rather lax. It's you who has to file an annual report of your holdings. Nothing too complicated.
The one downside to planting your second residence flag in the Philippines is that citizenship is hard to come by. You become eligible for naturalization after ten years, but must have knowledge of Filipino history and be able to speak Tagalog.
However, few foreigners are requesting citizenship after ten years because it's not the easiest thing; even some officials I met at the Immigration Office are not so sure about the process.
For citizenship, you'd be better off camping out in nearby Singapore for a few years, but it's much more expensive (many rich Singaporeans are buying property in Manila as a value play) and rumor is the government is going to clamp down even harder as demand for foreigners wanes.
That's why the best time to start internationalizing is now.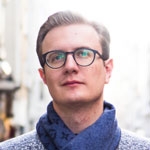 Latest posts by Andrew Henderson
(see all)
Last updated: Aug 18, 2021 at 7:10AM