Dateline: Dubai, United Arab Emirates
If you're a frequent business traveler in Asia, you've likely seen the chosen few disembark from their plane only to be whisked through customs and border control to enter the country without a visa.
Do they have a secret VIP card? Well, kind of.
If you're traveling a lot for work, you've probably already heard of the APEC Business Travel Card or ABTC, which essentially gives you special access when arriving at certain airports within the Asia Pacific region.
The ABTC program was designed to promote ease of travel for investors and business persons traveling for work throughout the Asia Pacific region. If you often travel in the region for work, take a minute to calculate all of the time you've wasted in line at customs or applying for visas. There is a better way!
For ABTC holders you'll have pre-clearance privileges, which means you can slide right through customs like a VIP. If your home economy is one of the 19 reciprocal members of APEC, you'll also skip the visa hassle and be able to enter visa-free or be issued a visa upon arrival.
ABTC privileges might sound like something James Bond-worthy, but an APEC travel card is actually not as difficult, or as costly, to get as you might imagine. You can actually receive your travel card in the mail within a few months of applying for less than $200 USD. If you often travel to Asia, it's honestly kind of crazy to not have one.
Here, we're going to walk American, Australian, Canadian, and New Zealand citizens through the process for getting an ABTC.
But before we jump into the nitty-gritty of the application process, let's take a minute to talk about APEC.
What is APEC?
Founded in 1989, the Asia Pacific Economic Cooperation is an association of countries promoting free trade and economic development in the Asia Pacific region. There are 21 APEC member states (full list at the bottom of the article). While most are in the Asia Pacific region, a few, like the US, Canada, and Russia, are included due to their economic involvement in the region.
There are a number of APEC programs from helping indigenous women export their products to environmental stewardship, but we're going to focus on programs here that make your life easier. One of the ways in which APEC fosters economic growth in the region is by facilitating ease of movement across borders for people, goods, services, and investments. This includes faster processing through customs at borders both for business travelers and investors, which is where the ABTC comes it.
The Asia Pacific Economic Cooperation Business Travel Card (ABTC)
The Asia Pacific Economic Cooperation Business Travel Card is meant to foster ease of travel for those visiting the Asia Pacific region on business. It's basically a VIP card that allows you to fast track your way through customs when you arrive at the border. It can also facilitate travel to the region without needing a visa, but that depends on your home economy. More on that later.
An ABTC is literally a card that you keep with your passport. There are an estimated 500,000 APEC travel cards currently floating around the world. The actual ABTC itself is about the size of a credit card. On one side it will list your personal information and on the other, it will list the countries you have been approved to enter without applying for a visa ahead of time.
You should note that the ABTC is for short-term business travel within the APEC region only. That means you must be visiting the region on a business-related trip and the amount of time you can stay is limited. You're generally allowed to enter a given APEC country for 59-90 days, depending on the specific agreement between countries.
When traveling with an ABTC you should also keep in mind that not every entry point in every country is going to allow fast track access for the ABTC holders, so you'll need to do your homework and figure out ahead of time which airports will honor you ABTC. Generally speaking, if you choose to fly into the major airports in a country, you'll be able to use your ABTC for expedited clearance and visa-free travel, but double check first.
Eligibility
The basic eligibility requirements are quite simple. You must be a citizen of an APEC economy and hold a valid passport, travel through the region on a regular basis for business, and possess a clean criminal record.
Pretty basic stuff, but keep in mind that each home economy may have additional requirements for applicants. We're going to delve into the specifics for American, Canadian, Australian, and New Zealand citizens in more detail later. For now, let's talk about the basic application process for acquiring an ABTC.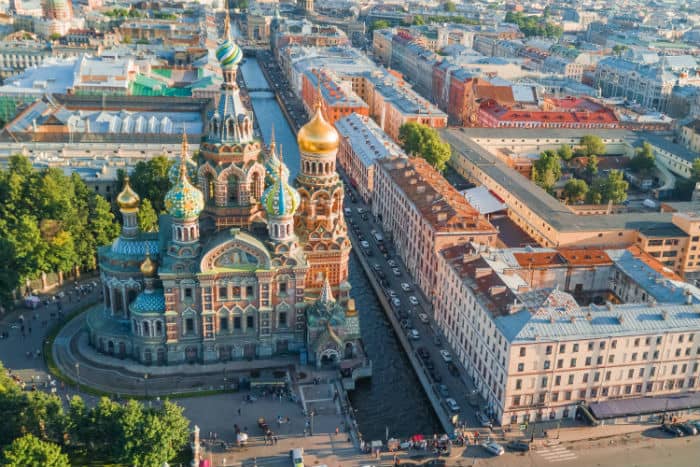 The Application Process
One of the major benefits of the ABTC is that you only need to lodge a single application, rather than applying to each APEC country individually. If that seems uncharacteristically efficient for a bureaucratic system, don't worry, it will still take up to several months before your application is fully processed and approved.
Rather than applying to the country you intend to visit, you'll actually make an application to the APEC country in which you hold citizenship ie: your home country/economy). Once you've submitted your application and it has been approved by your home country, your native immigration bureau will forward your application and information to each participating country. Yes, this does mean longer wait times, but it also saves you the stress of filling out 20 different applications.
Your application may be approved by your home country, but that does not guarantee approval from every other APEC member state. Each country has different immigration laws and they may find a reason to deny your application.
After each country makes a decision about your pre-clearance application, you'll receive you ABCT which will list all of the countries in which you've been approved for travel. Although your home economy won't have any control over how long your applications are processed within individual countries, you can track which member states have approved your application using the ABTC Pre-clearance Status Tracker. American and Canadian citizens have a slightly different relationship with APEC. They can check their status through their Trusted Traveler Programs (TTP) Account.
Renewals
If your ABTC was issued before September 2015, your card is valid for three years. In September 2015, APEC agreed to extend the validity of new travel cards. Now, an ABTC is valid for five years.
Unfortunately, if you want to renew your card, there is no streamlined renewal process. Your only option is to file a new application with your home economy and pay the application fee again. Your application will be treated as if you were applying for the first time. This is to make sure you can still be approved in each individual country despite new personal details and changing immigration laws.
Passport Issues
Your ABTC card is associated with the specific passport you used to apply. If your passport expires before your ABTC, you'll need to contact the immigration office in your home economy to resolve this conflict. You may be asked to purchase a new ABTC that matches your new passport details.
If your passport is stolen, you must file a police report and follow up with your home country's immigration bureau with copies of the police report.
APEC Transitional Members
For citizens (and sometimes permanent residents) of the 19 APEC reciprocal member states, you'll have the opportunity to apply for visa-free travel within the APEC region. However, there are two cases in which holding an ABTC does not grant visa-free travel.
The US and Canada are both transitional members of APEC, sharing some of the benefits of membership, but not all. American and Canadian citizens can use the ABTC for expedited processing at customs both in the APEC region and when returning home, but they will not be granted visa-free access to other member states, at least not through the ABTC program. ABTC holders from other economies should also not expect to be able to enter the US or Canada without a visa. That being said, as an ABTC holder, American, Canadian, or otherwise, you should expect shorter wait times for visa appointments, a small, but useful consolation prize.
Important Acronyms
Americans and Canadians applying for an ABTC will be doing so through the same online portal operated by the US Customs and Border Protection agency. The US government loves acronyms, so if you're navigating the ABTC application on your own, you might find yourself completely lost in all of the terminologies. Below we're including a brief summary of the most important acronyms and terms to help you get through this process with as little frustration as possible.
CBP
The US Customs and Border Protection. CBP is the agency that manages the ABTC application process and approvals for expedited reentry into the US.
TTP
Trusted Travelers Programs. A group of programs for American and Canadian citizens that grants them expedited travel at airports in the US, Canada, and sometimes Mexico. Before being granted an ABTC you'll have to apply for Global Entry pre-clearance through the appropriate TTP. The application is processed through an online platform called GOES.
GE
Global Entry. CBP program that allows for expedited clearance to pre-approved travelers. You must apply online before undergoing a background check and interview. When you arrive in the US as a participant in the Global Entry program you'll head to a Global Entry kiosk with your passport to be fingerprinted and approved for entry. CBP agents always reserve the right to select you for further examination.
GOES
Global Online Enrollment System. The online platform used by Canadians and Americans to manage their trusted traveler program applications and renewals. Operated by US CBP.
NEXUS
This TTP allows ease of travel for those who travel frequently between the US and Canada. Canadians must already be enrolled in NEXUS before applying for an ABTC.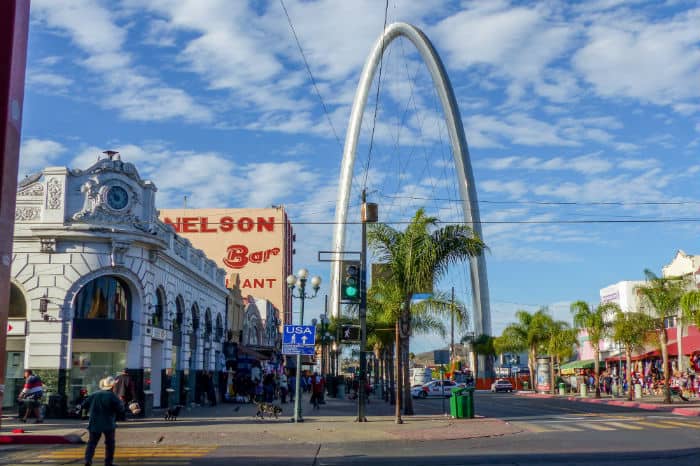 ABTC Application Process for Americans
The ABTC program is relatively new to the US. It actually only became a permanent program in 2017.
Those with business interests in the APEC region both as civilians or working on behalf of the US government are eligible for an ABTC. You have to be considered a "verified business person" by the US government; journalists, athletes, artists, etc… are not eligible.
To apply for an ABTC you must already be a member of a CBP Trusted Traveler Program (TTP). For American citizens, the ABTC will not only grant you fast-track access when arriving in approved APEC economies, it will also allow you to use the Global Entry kiosk when you re-enter the United States. After a long flight back home from Asia, the last thing you want to do is wait in line at the border for an hour or more, so the GE kiosk will end up being your portal to peaceful reentry.
The CBP TTPs essentially help you move through the line at the airport more quickly when you are re-entering the US. Once you pass through the GE kiosk, you'll be waved right through to baggage claim and freedom. In theory anyway. CBP agents reserve the right to flag you for further screening.
The various trusted traveler programs "expedite processing for pre-identified, lower risk populations." You can choose the program best suited to your needs depending on how often you fly internationally, domestically, and cross the southern or northern US borders. Note: trusted traveler programs are available for American citizens as well as permanent residents and Canadians.
Once you've chosen the best TTP, you can fill out an application online through the GOES portal. While filling out the application you'll need your passport or permanent resident card as well as your address, employment, and travel history from the past five years. Yep, that's right, you're going to have to list every address and job you've held in the past five years, as well as every single country you've traveled to.
Of course, you'll also have to pay an application fee. The fees will vary depending on which program you're applying for, but they max out at $122.50 USD, not including the separate ABTC fee.
Once you pay the fee and receive conditional approval for your application, which can take several months, you can then schedule an in-person interview at a CBP trusted traveler enrollment center. Following the interview, your application will be approved or denied. Assuming you receive full approval, you can then activate your membership card and ABCT.
You can apply for an ABCT at the same time as your CBP trusted traveler application. It's as simple as checking the ABCT box on the application and paying an additional $70 USD fee.
After your TTP and ABCT application are approved, your application will be sent out to the other APEC member states for individual approval. Within a few months, you should receive your ABTC in the mail.
For expats, you might run into trouble when applying for your APEC travel card. Technically, you must return to the US for your interview. However, some embassies in the Asia Pacific region have been working with the Department of Homeland Security (DHS) to circumvent this issue. While you might end up having to fly home for your interview, you should check with your nearest US embassy to see if there is another option before you book your flight back to the US.
ABTC for Canadians
Like Americans, Canadians will not receive visa-free travel privileges but can expect fast-track entry in the APEC region and upon returning to the Great White North. Canadians will also be privy to expedited visa procedures when applying to visit an APEC member state, so that's a small victory.
In addition to regularly conducting business in the APEC region, Canadians are required to already hold trusted traveler status before applying for an ABTC. Americans can choose from a number of trusted traveler programs, but Canadian must be approved through the NEXUS program. Through this program, Canadians will receive an expedited entry into the US and through a Trusted Traveller kiosk when they return to Canada.
For Canadians, the first step towards getting an ABTC is applying to the NEXUS program through the US operated GOES online portal.
To apply, you'll first have to create a .gov login, then a separate TTP login before being able to access the application. Among the TTP options to apply for, choose NEXUS. The NEXUS application fee is $50 USD. If you are approved, you NEXUS membership will last for five years before you have to renew, which you can also go through the GOES portal.
From there indicating that you want to apply for an ABTC means selecting a box and paying an additional non-refundable application fee, much like the application process for Americans.
After your digital application is conditionally approved, you'll have to visit a NEXUS Enrolment Centre in Canada for an interview and to provide your signature. NEXUS Enrolment Centres can be found at major Canadian airports as well as some land border crossings.
Your card will then be mailed to you once it has been approved by the respective APEC member states. This generally takes 2-3 months.
This process for Americans and Canadians might seem slightly tedious and time-consuming, especially considering you won't be getting visa-free access to the APEC region. But honestly, you'll only have to do it once every five years and it can save you hours and hours of time, not to mention stress. For frequent flyers, it's hard to even calculate how much time you'll save at borders and in visa applications within those five years.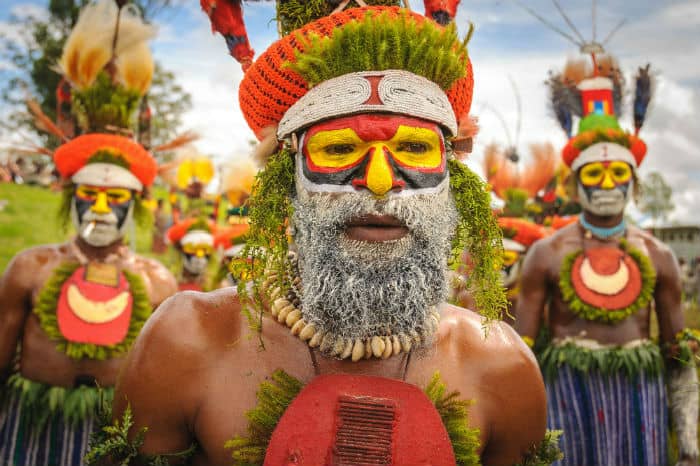 ABTC for Australia and New Zealand
Unlike the US and Canada, Australia and New Zealand are both full members of APEC, so in addition to expedited entry at borders, Australian and New Zealand citizens will also benefit from short-term visa-free travel throughout APEC member states.
For Australians
The basic eligibility for Australians to apply for the ABTC is the same as most other countries: frequent business travel throughout the region, a valid passport, and a clear criminal record.
The Australian government does, however, issue more specific standards for determining whether or not you are a "bona fide" business person. You may be asked to provide supporting evidence to prove that your company is involved in investment or trade between APEC countries. Supporting evidence might include copies of leases for commercial property in other APEC countries, client information, and business licenses from the APEC economies where you do business.
If your business is a startup, you may also need to provide business plans as well as evidence of the viability of your enterprise. Additionally, if you are not a senior executive with your company or an owner, you will need to be nominated by a senior exec.
Although the Australian government may ask for a number of supporting documents, they do provide an online portal to streamline the application process. As of 2017, all applications for an ABTC must be filled out online through the ImmiAccount portal.
When you fill out your application you'll be asked to provide: a certified copy of your passport bio-data, a certified copy of your Australian driver's license, and supporting evidence. If you do not have an Australian driver's license, you'll be asked to provide other means of identification.
After you fill out your application you'll be prompted to pay a non-refundable application fee of A$200.
Unlike Canadians and Americans, Australians will thankfully not need to turn up for an interview once your application is conditionally approved. If your application is approved by the Australian Government Department of Home Affairs, it will be sent to the reciprocal APEC member states for approval. You will then receive an Australian application number which you can use to track the status of your application through the ABTC website. Each country will check your application against their own immigration laws before approving you for visa-free travel and expedited entry. Keep in mind, you won't necessarily be approved by every country within the region.
Those visiting Australia with an ABTC (except Americans and Canadians) can enjoy 90 days of visa-free travel throughout the country.
Interim Card
Because your application needs to be approved by every APEC country individually before you receive your ABTC, this process can often take a few months. We recently heard from an Australian client that they were told their ABTC would take around six months to process.
Luckily for frequent flyers within the Asia Pacific region, Australia offers an interim ABTC option.
If you're planning to travel through the APEC region within 6 months of applying, it's recommended that you also apply for the interim card. When you submit your ABTC application, you'll simply indicate five priority economies. Once your application is approved by Australia and these five countries, you'll be issued an interim card which allows you fast track re-entry into Australia as well as visa-free travel to these five economies before you officially receive your ABTC.
Now, onto the Land of the Great White Cloud…
For New Zealand
The basic eligibility for Kiwis applying for an ABTC is the same as other countries, but New Zealand also adds the stipulation that anyone who has been deported from, asked to leave, or refused entry to any country is unable to apply for an ABTC.
Unlike Australia, the New Zealand ABTC application process is not digitized. To apply, you'll need to download the application form from the New Zealand immigration website, then mail in the completed form with a passport size photo, a copy of the photo section of your passport, and the application fee of NZ$150. Applications should be sent to the Central Area Office in Auckland.
You'll also have to include some supporting documents proving your position within your organization and your need to travel frequently within the APEC region. Supporting documents can include: a letter of support from your employer, contracts, invoices from suppliers in the APEC region, invitations to trade shows in the APEC region, and pretty much anything else you can think of to prove you are a "bona fide" business person with valid business interests in an APEC economy.
The application itself is pretty short – just two pages! – and should only take a few minutes to fill out.
After your application has been received, an acknowledgment letter will be sent out to you through the mail. This letter will also contain your application number. You'll need to hold onto this number so you can begin tracking the progress of your application through the APEC platform.
If you have a criminal conviction, you are not eligible for the ABTC. However, if your conviction was expunged from your record under The Criminal Records (Clean Slate) Act 2004, you may still apply and do not need to disclose your history of a criminal offense. When your application is sent to other APEC member states for approval, New Zealand will not disclose your criminal record. That being said, you may need to declare your criminal convictions on your arrival card when traveling overseas, which may result in being denied entry.
It will take about six weeks for New Zealand to process your application. From there, your application will be mailed to reciprocal economies. New Zealand estimates that it should take between three to six months after conditional approval in New Zealand for you to actually receive your ABTC.
Like their sister country Australia, New Zealand also offers the option to receive an interim card. On the physical application, you'll just need to check of up to five countries you would like to prioritize.
If you are entering New Zealand from a reciprocal economy you can conduct business in the country for 90 days without needing to apply for a work visa.
APEC Travel Cards: a Summary
Obviously, the process to receive an ABTC card is a lot less daunting than it might initially seem.
The first step is determining basic eligibility: a clear criminal record, frequent business travel in the region, and a valid passport to an APEC member state.
Next, you'll have to apply for an ABTC through your home country. If your application is approved, it will be forwarded on to all other ABTC member states for approval.
Finally, you'll receive your ABTC in the mail listing all of the countries that have approved you for visa-free short-term business travel and/or pre-clearance upon arrival.
For frequent flyers to the Asia Pacific region trying to minimize travel stress and live a more mobile lifestyle, an ABTC is a must. As you can see, the process really isn't so tedious to warrant ignoring the major benefits of the APEC travel card. It's definitely a step in the right direction towards the VIP Nomad Capitalist lifestyle.
If you do not hold a passport to a full reciprocal APEC member state, this might be reason enough to explore second passport options. There are also other "hacks" to getting an APEC card, like having the permanent right of abode in Hong Kong; starting a Hong Kong company and paying some tax for seven years can help accomplish this.
Full List of APEC Member States
Australia
Brunei Darussalam
Canada (transitional member)
Chile
People's Republic of China
Hong Kong
Indonesia
Japan
Republic of Korea
Malaysia
Mexico
New Zealand
Papua New Guinea
Peru
The Philippines
Russia
Singapore
Chinese Taipei
Thailand
The United States (transitional member)
Viet Nam