Dateline: Bogota, Colombia
Each Sunday, a long stretch of Avenida de la Revoluccion in Bogota's Candeleria district undergoes a bit of a transformation. Hundreds, if not thousands, of seemingly impromptu vendors line up goods for sale in everything from formal stalls in a parking lot marketplace to a slab of sidewalk.
It's the ultimate free market. No permits. Nothing official. Just people from around the city lining up to peddle their wares, whatever they may be.
These street capitalists have to know what they're selling will actually sell, or else they'll soon be out of business. While they don't use focus groups or sophisticated logistics tracking, they have to know their market.
You or I might not think anyone has a need for five ratty old ties. Or a copy of Robinson Crusoe in French. Or an old flip phone with random chargers. But here in Bogota, the police leave everyone alone as they set up shop for what seems like miles, doing the ultimate peer-to-peer business.
It's the original, un-douchey version of the sharing economy. It's where random people sell single minutes of cell phone time for 100 pesos and the entire city comes alive, even if stretches of it are hotbeds for the homeless.
Amidst all of the chaos in central Bogota this weekend was one particular street vendor that stood out. This guy literally took a fresh fruit cart – the kind you'd push up and down the street – and attached a loudspeaker and a mixing board to it.
I must say I was a bit surprised to see a fruit stand with a mixing board on it, blaring out ongoing announcements about the quality and freshness of the oranges, papayas, and other fruits for sale.
It is just the latest example of a small business owner – in this case a "micro entrepreneur" – doing something innovative and standing out from the crowd.
Just as Asia is ripe with opportunities for those who have solid business ideas to transplant into the local market, Central America and South America have plenty of opportunities, as well.
However, the Americas are an entirely different marketplace not only in their largely common language but in some of the cultural traits to either appeal to or repel expat entrepreneurs from starting businesses here.
I've spoken with a number of expat entrepreneurs in the last month who have started businesses ranging from precious metals to the food business here in Latin America, and they have offered numerous reasons to start a business in Latin America… or not.
Reasons to start a business in Latin America
1. Plenty of opportunities in a growing market.
Get out of the United States and other developed western countries and you're bound to find opportunities. It's not that Colombia or Mexico or Panama are anything special; they are simply emerging in a positive way.
It's a simple equation: fewer people each year are classified as poor and more people are becoming middle class, and consumption is increasing.
You can do all the technical analysis on emerging markets you want, but GDP growth in some country slipping from 6% to 5.5% isn't going to put the genie back in the bottle.
As we frequently discuss, some of the best opportunities are the ones that already exist in more developed markets. A service that warehouses books and delivers them to your home, eliminating the need for book stores?
That doesn't exist in many Latin countries. Heck, Panama City – the crown jewel of Central American capital cities – hasn't heard of a metered taxi service yet.
2. Weak execution of existing ideas.
I've never believed that people in Dublin or Bogota have less of a need for bandages Sunday at 6pm than people in Singapore do. However, many businesses here in the Latin world – as with parts of Europe – figure they can work on their own schedule and people will adapt.
And to a large extent, that's true. Until someone comes in and starts a pharmacy that is open around the clock.
I've seen it happen in Cambodia, where a venture capital friend of mine agreed with my idea to shrink the footprint of inefficient drug stores with poor opening hours and efficiently redirect the cash saved from real estate to hiring inexpensive labor and expanding the hours.
Just the other day, a travel app on my phone alerted me to a $277 round-trip flight from Kuala Lumpur to Sydney, Australia. Deep discount airlines in Asia have made flying affordable for everyone, yet when I looked into flying to Panama City from Bogota – a much shorter distance – the cheapest flight was almost twice that amount.
This area is due for a regional budget airline.
The point is, you don't have to come up with a brilliant new idea. You just execute it better than the weak competition. Service in the larger Latin countries I'm familiar with – namely Mexico and Colombia – isn't bad. Service in Panama, on the other hand, is atrocious across the board.
Service is just one of many angles you could improve upon.
3. Easy to learn language.
When I spoke to a number of expat entrepreneurs who took advantage of the Start-up Chile grant program and went to live in Santiago, I was surprised that most of their businesses targeted the Spanish-speaking world. Very few entrepreneurs created English-language businesses that could scale on a larger level.
The flip side to that is that Spanish is among the world's most spoken and most useful languages. Running a regional business in Spanish is a good differentiating factor in and of itself.
And if you're not a native speaker, Spanish is easy to learn. I can still converse quite passably with cab drivers and store clerks using Spanish I learned years ago. Yet despite all of the time I've spent in China, I still can't remember more than ten phrases in Mandarin.
Reasons NOT to start a business in Latin America
1. Difficult work force to hire from.
One of my European friends who lives in Panama is constantly complaining that the local work force is lazy and hard to work with. In fact, he feels so strongly that he's keeping his corporation flag planted in Panama and opening an office in Germany. This is an oft-repeated claim, usually by Type-A personalities like myself who want things done quickly.
Latin America is no Hong Kong, where things are done with laser speed and precision.
In much of Asia, efficiency in the workplace is like a badge of honor. In Malaysia, the ethnic Chinese and Indians frequently complain about the "lazy Malays" who enjoy special benefits.
The people complaining ought to come to South America.
As I said, service in much of the Latin world is good and hospitality is alive and well. That does not, however, an efficient work force make. You can have an idea to revolutionize an existing business with greater efficiencies, but you need the local staff to help you put your plan in motion.
I look at the Central American countries as great places to get your residency or citizenship flag. Panama offers an easy residency option for westerners, but Panama isn't exactly my cup of tea. The problem is that those smaller Central American countries are often easier to work with when you need to import staff.
Colombia also offers an attractive second citizenship program, but I would shudder to think of the hassles in dealing with the government to hire an American or European. Which means selling to the larger domestic markets requires you hire local staff members.
2. Different culture and values.
This, of course, goes without saying. But while there are plenty of opportunities to improve on existing businesses, you must consider which businesses the local culture actually cares to see improved.
As much as the regional motto of Eastern Europe – "it is not my problem" – annoys me when it comes to broken Wi-Fi in high-end restaurants and the like, I have often wondered whether anyone there actually cares enough for working Wi-Fi to even be a selling point.
Not every business that a US person would want improved here would be welcomed by the locals.
As a friend of mine in the Philippines said, when a culture allows people to be flexible on meeting times, a taxi app or any other service that charges a premium for efficiency is unnecessary.
And as one of our contributors shared, negotiating and doing business in this region is much more personal. You can't expect to bring your down-to-business value set and make traction right away.
Do you have experience doing business in Central or South America? What pros and cons exist that aren't listed here. Leave a comment below and I may add new pros and cons as they come up.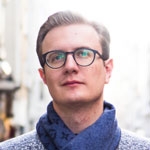 Latest posts by Andrew Henderson
(see all)
Last updated: Aug 19, 2021 at 8:10AM