Reporting from: Sentosa Island, Singapore
Here at one of Singapore's largest entertainment resorts is evidence that the economy in southeast Asia is booming. In a country covering 270 square miles, this entertainment district is packed with people flowing into Universal Studios, the Resorts World casino, a man-made beach, and endless attractions.
Just the island itself is a feat worthy of credit to the country. Working to do the best possible with their postage stamp size scraps of land, Singapore has been reclaiming lands to make smaller islands more usable. That includes Sentosa.
Among the first things one sees when walking into this entertainment complex is the so-called Lake of Dreams. For many here in Asia, dreams are fanciful and ambitions are large. Hopes among newly affluent consumers and business owners are high.
Just last night, I had dinner with a family from Myanmar – they still call it Burma. While they've relocated here to Singapore, they return to Myanmar on a relatively frequent basis and are taking note of the progress. They've been successful here, having started a travel agency and other businesses, but are excited by the new developments in their homeland.
They told me that internet speeds are improving, consumers have disposable income, and entrepreneurs are excited about the prospect to deliver affordable goods to the public. Everyone wants want they are selling. They want a taste of what they'd missed out on under the military dictatorship. It's an exciting time to be there from the way they tell it.
In the Philippines, local businesspeople and expats alike are flocking to the cities to take advantage of rising fortunes in the country. While there is certainly a big poverty problem there, many Filipinos – just like in China and India – are becoming marginally affluent and are excited about their futures.
The examples of success here in the emerging world – and economically free jurisdictions like Singapore – are astounding.
It makes me realize that for many young people and entrepreneurs in the west, the Lake of Dreams is stagnating. Optimism in places like the United States isn't what is once was. The air is less fresh than it was during the boom years.
While true talent will always continue to innovate, the desire to start a business or take a risk in a dwindling economy like the US or Europe isn't as prevalent from everyone I talk to. And opportunities aren't as plentiful.
Worse that, having spoken to countless young people throughout southeast Asia, their preferred destinations for working abroad including Dubai, Qatar, and Australia. The United States, and certainly Europe, are interesting places to visit someday, but not somewhere young people looking to make a better life are looking to stake their claim.
That's the cost of making life difficult for talented immigrants, imposing high tax rates on corporations, and instilling a feeling of anti-business populism into the public to win re-election.
Consider that here in Singapore, for instance, you can start a corporation in three days. The country is number one on the Doing Business index for ease of starting a business. While it does require the help of someone with a government account to file the paperwork online, the process is easy and relatively cheap.
Your Singapore corporation will be eligible for three years of tax incentives that will make the effective tax rate for most companies around 8.5%. The first S$100,000 (US$80,500) is tax-free. While you could get cheaper rates with a Hong Kong corporation if you all your business is offshore, Singapore offers the opportunity for immigration as the government continues its objective to build a global talent pool.
Consider that you could start a Singapore corporation, hire yourself as a manager, pay yourself a moderate salary, and enjoy immigration status to one of the cleanest, most efficient countries on earth.
While I and many other entrepreneurs have sat in places like the United States dreaming up unique angles to improve on current business ideas, consumption-hungry locales like southeast Asia will tolerate a certain amount of making it up as you go along.
One consultant I spoke to suggested restaurants were a hot concept – even in Singapore – right now. Try opening a restaurant in western Europe or the US and see how you like it in two years.
Several people in the Philippines told me they wanted more options for quality hamburgers. They have McDonald's on every corner, but "better burger" concepts are just coming of age. I ate at one and it was just OK. Opening a restaurant wouldn't exactly be considered a highly entrepreneurial endeavor in the west, but in a booming region, it can be a ticket to success and expansion.
Singapore, under some demands from the local population to crack down on foreigners "taking their jobs", is making entrepreneur visas – the Entrepass – harder to obtain this September. There are ways to get around the Entrepass requirements like the employment visa I mentioned above.
But if you want to take advantage of the healthy benefit climate in a place like Singapore, you need to act now. Not only is this where the growth is, but governments in the region know it and will only become more demanding over time.
It's nice to see people making investments and committing themselves to businesses of all sorts, not just the tech sector that helps drive entrepreneurship in the United States. For people here in southeast Asia, both developed like in Singapore and developing like much of the region, the feeling that you can succeed simply with a little cash and a little foresight if everywhere.
If you're still fighting to start just the right business in your home country, I highly suggest you investigate opportunities here. You may think it's less creative to open a relatively simple business and just focus on expansion and growth. But to me, a growing business is a growing business, and things here are growing like nowhere else.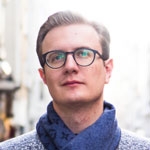 Latest posts by Andrew Henderson
(see all)
Last updated: Aug 18, 2021 at 7:12AM