---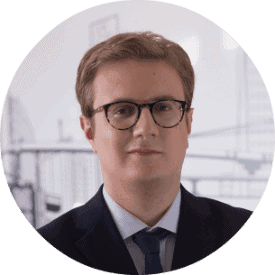 Hi, I'm Andrew Henderson. I've spent almost a decade learning the right way (and the wrong way) to "plant flags" for greater freedom and prosperity. If you're tired of paying high taxes and being stuck in one place, this blog will show you to how go where you're treated best. We discuss legal ways to pay less in taxes, create wealth faster, and live a life of total freedom. If that sounds good to you, keep reading or get some help.
---
Paying capital gains tax is not only a pain, but also discourages investment and diverts capital from its highest use. We recently profiled the US states as well as foreign countries with the highest capital gains tax rates. However, as a savvy investor you know you can invest in jurisdictions that better respect capital.
Around the world, there are dozens of countries that impose no taxes on capital gains in one way or another. The list includes the usual suspects like Singapore and tax havens like the Isle of Man, as well as more surprising countries like Iran and Egypt (although the Arab Spring inspired calls for a new tax on investments).
In this list, we focus on high quality of life countries friendly to expats. For expat investors looking to hold stocks and other investments in their own name, rather than an offshore corporation, these countries offer no capital gains taxes.
Top 5 Expat-friendly countries with no capital gains taxes
5. Belgium
Belgium is living proof that capital flight is real. Actor Gerald Depardieu famously moved a few miles over the French border to escape France's high income tax regime, and it was widely noted that Belgium has no capital gains tax. Bernard Arnault, the billionaire head of luxury giant LVMH, also moved from France to Belgium for "family inheritance reasons", but most surmised it was to avoid a new "super tax" imposed by French socialists. While Belgium is mostly free from capital gains, there are corporate situations where a "participation exemption" is imposed and tax may be owed. Belgium isn't exactly a low-tax country, even as far as Europe goes, but it's zero capital gains rate in most cases is one of the best in Europe. The Netherlands also does not tax investment returns, but it does impose a sort of wealth tax in investments.
4. Malaysia
Like its neighbor Singapore to the south, Malaysia does not tax capital gains on equities. Malaysia also abolished its capital gains tax on real estate back in 2007. Additionally, Malaysia uses a territorial tax system, rather than a residential tax system, meaning non-Malaysia source income is not taxable; this includes investment income generated offshore, even – in many cases – if it is remitted to Malaysia. The Malaysian government has imposed a sort of de facto capital gains assessment on real estate, requiring non-residents to hold properties for at least five years or face a 30% withholding on gains under what is called a "real property gains tax". The measure was designed to cool flipping transactions in the hot Kuala Lumpur and Johor Bahru markets.
3. New Zealand
One of only six "free" economies in the world according to the Heritage Foundation (hint: the United States is not one of them), New Zealand offers stability and independence and is a growing "safe haven" jurisdiction for assets. New Zealand does not impose a capital gains tax on the sale of equities or other investments. It does have a formal law stating that real estate purchased for the express purpose of resale can be made subject to capital gains taxes, however this law is rarely enforced. The Labour Party proposed a fresh tax on capital gains several years ago, only to see their worst election returns in years.
2. Belize
Located not so far from the tourist-filled beaches of Cancun and the Yucatan Peninsula, Belize has been an expat friendly haven for decades. Formerly known as British Honduras, the country has made itself one of the more attractive places for expats with cash. Considering Belize is a small, independent, English-speaking country, it's no surprise so many expats would flock there. The country is also considering making its Qualified Resident Program easier to apply to in hopes of competing with second residency options in other Central American countries. The fact that Belize boasts zero capital gains taxes for residents or non-residents alike doesn't hurt its appeal, either.
1. Hong Kong
The freest economy in the world for years now, Hong Kong is one of the best places on earth for investors. And the Special Administrative Region of China is a bastion of expats, with bankers and professionals from all over the world. Go to any view bar on a Wednesday night and you're more likely to run into someone from Long Island than Hainan Island. As part of its tradition of respect for capital, Hong Kong does not tax capital gains.
The exception are shares issued to employees as part of a pay package; these are taxed at the city's flat income tax rate. The potential issue with this is expats who leave before receiving all proceeds from their shares will likely owe tax in two countries, as Hong Kong has few dual taxation treaties. Unrestricted shares and options are, however, free from capital gains taxes.

Andrew has been internationalizing since 2007, and has learned what works and what doesn't work when it comes to reducing taxes, increasing personal freedom, and creating wealth.
Click here to work with him personally.

Latest posts by Andrew Henderson (see all)