This article will discuss Turkish citizenship by descent (CBD), its eligibility criteria, benefits, and how to acquire it in 2023.
Turkey has much to offer foreign investors and entrepreneurs, hence the popularity of its citizenship-by-investment program, which, despite a price increase, continues to prove popular..
But if you have Turkish ancestry you can potentially save yourself hundreds of thousands of dollars and follow the most affordable path to citizenship.
Our exclusive citizenship by descent service has helped many clients reconnect with their roots and claim a foreign passport through ancestry. Contact us today, and let us handle all the woes of acquiring second citizenship.
What is Citizenship by Descent (CBD)?
Any country with a nationality law of jus sanguinis grants the right to claim citizenship by descent if you can prove your bloodline to that country.
To obtain citizenship by descent, you must present several documents, including birth certificates, marriage certificates, death certificates, etc. Although acquiring CBD is the cheapest option, it's neither straightforward nor quick.
That's where our Citizenship by Descent Plan comes in.
We ensure you reap all the benefits of second citizenship while experiencing none of the frustrating stuff. We help you trace your roots and gather all the necessary documents. We also deal with foreign authorities and untangle all the complexities so that you can acquire a second passport without any legwork.
This article discusses how to obtain Turkish citizenship by descent and why you should consider acquiring Turkish CBD if you have the relevant bloodline.
Benefits Of Obtaining Turkish Citizenship By Descent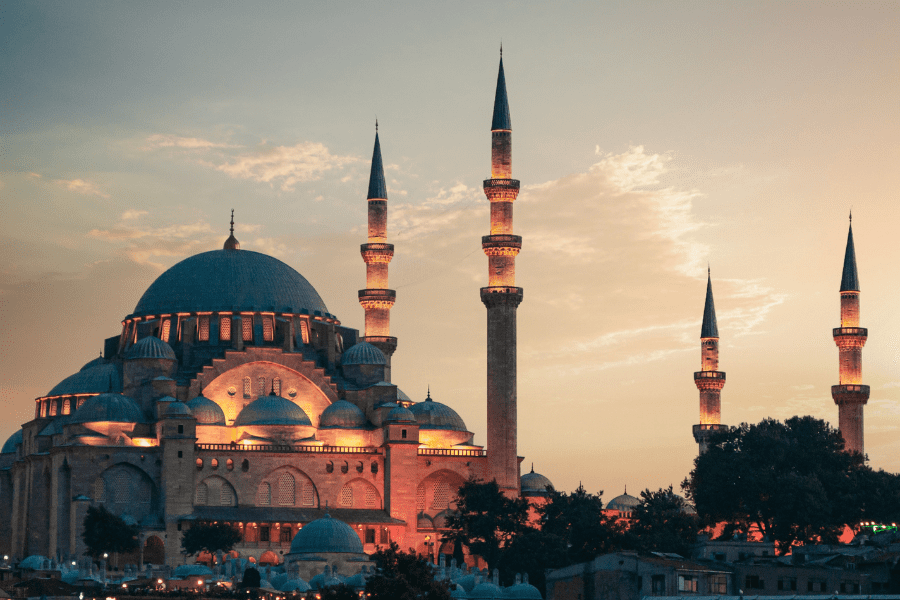 From utilizing its primary location to owning its relatively strong passport, obtaining Turkey's citizenship by descent has many benefits. If you fulfill the eligibility criteria for the Turkish CBD, going through the application process is worth it.
Strong Passport
According to the Nomad Passport Index, the Turkish passport allows visa-free travel to 124 countries, including, but not limited to, Japan, Singapore, South Korea, and all of Latin America.
A Turkish passport provides unrestricted access to many Asian and Middle Eastern countries like Iran, which many Western countries may not allow.
Primary Location
Bordered by Bulgaria, Armenia, Azerbaijan, Greece, Iran, Iraq, Georgia, and Syria, Turkey is a transcontinental country with one foot in Western Europe and another in the Middle East. The Bosporus Bridge in Istanbul connects Europe and Asia.
Turkey's strategic and central location adds to its cultural and historical value and provides a primary base to foreign investors who want to access Asian, African, and European markets.
With a median age of 31.5, the world's 19th-largest economy by GDP, and a population of over 80 million, Turkey is a hub of opportunities and untapped entrepreneurial ventures.
The country also offers immense beauty, historical importance, and cultural value to all visiting it. Moreover, Turkey has some of the world's most remarkable architecture, like the Hagia Sophia and the Galata Tower.
Fast Track to US E2 Visa
Acquiring Turkish nationality will make you eligible for the US E2 visa, allowing you to establish or invest in an already existing business in the US.
Under the E2 Visa, Turkish citizens and their families can enter and reside in the US for five years as long as they fulfill the visa requirements.
If you are an investor or an entrepreneur from a non-treaty country looking to invest in or establish a business in the US, acquiring Turkish citizenship by descent might be your way in.
Turkish citizens can also get the E1 visa issued to traders looking to establish trade between the two countries.
EU Candidacy
Despite the relationship between Turkey and the EU at an impasse, Turkey is still a candidate for EU accession.
In 1987, Turkey applied to join the European Economic Community, the predecessor of the EU, and in 1999 it was declared eligible for candidacy.
However, even two decades later, Turkey has no concrete chance of being an EU member. Though politics is often like a pendulum, swinging one way and then swinging back, so who's to say that won't change agian in the future?
Acquiring Turkish Citizenship By Descent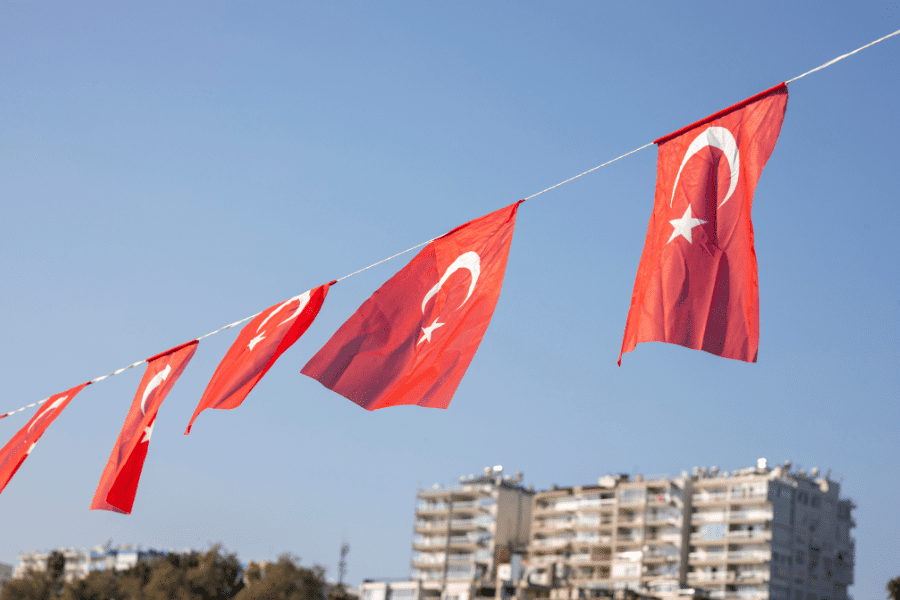 Definition of Citizenship Per Turkish Law
To be a Turk, according to Article 66 of the Turkish constitution, you must:
Be bound to the Turkish state through the bond of citizenship.
Be the child of a Turkish father or a Turkish mother.
Article 66 further defines the concept of citizenship in the following manner:
Turkish citizenship can be acquired under the conditions laid down by law and shall be renounced only in cases specified by law.
No Turkish citizen shall be deprived of citizenship unless they commit an act of treason.
All citizens have the right to appeal to the court against the deprivation of citizenship.
Turkish Citizenship By Descent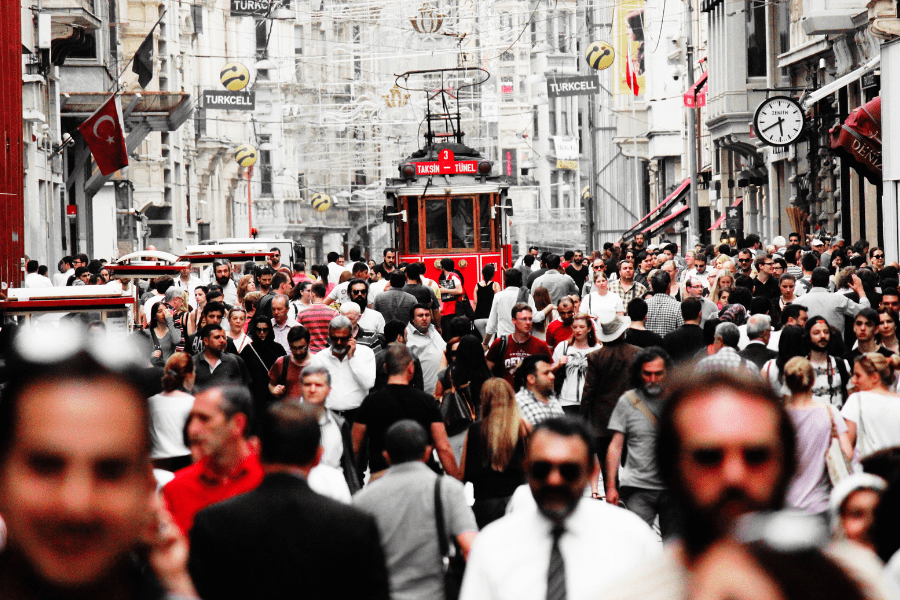 Article 7 of the Turkish citizenship law defines the conditions to grant Turkish citizenship by descent.
You can acquire Turkish citizenship by descent if:
You are a child born in Turkey or abroad to a married Turkish mother or father.
You are a child born to a Turkish mother and an alien father out of wedlock.
You are a child born to a Turkish father and an alien mother out of wedlock (if the principles and procedures ensuring the establishment of descent are met.)
In essence, if one or both of your parents were Turkish citizens at the time of your birth, irrespective of your place of birth, you can claim Turkish citizenship by descent.
Note, however, that if you were born in Turkey to foreign nationals, you are not eligible for Turkish citizenship. The only exception to this rule is if there's a risk of the child being stateless.
Further Conditions for Citizenship Application
According to Article 11 of Turkish Law No. 5901, if you are a foreigner seeking Turkish citizenship, you must:
Be aged eighteen or above and have the capacity to act according to your national law (stateless individuals must act according to Turkish law)
have been consecutively residing in Turkey for five years before the date of your application
Verify your determination to settle down in Turkey with your manners
Not have any contagious/hazardous disease that could affect public health.
Be of good moral character.
Be able to speak a sufficient level of the Turkish language.
Have adequate funds to support yourself and your dependents residing in Turkey (if applicable)
have a clean criminal record
Should You Acquire Citizenship In Turkey?
Turkey has tons to offer, from natural beauty to investment opportunities. So, if your bloodline makes you eligible for Turkish citizenship, you must jump at the chance.
However, if you don't have a Turkish bloodline, Turkey also has an excellent and straightforward citizenship-by-investment program.
A Turkish passport is especially beneficial to citizens of non-treaty countries who want to tap into the US market through the E2 Visa.
Moreover, the E2 Visa provision makes Turkish citizenship an excellent option for American entrepreneurs and investors who want to renounce their citizenship but also want a business-oriented connection to the US.
If one or both of your parents are Turkish nationals and you want to acquire Turkish citizenship by descent, set up a call with us. We'll sort out the whole process for you.
How to Get Turkish Citizenship by Descent: The Ultimate Guide – FAQ
Does Turkey allow dual citizenship?
Yes, Turkey recognizes the right to hold dual nationality, meaning you don't have to worry about renouncing your current citizenship to acquire Turkish citizenship.
However, before acquiring a second citizenship, you must check the citizenship laws of your own country to check if they allow dual citizenship.
Who cannot apply for Turkish Citizenship?
Citizens of Armenia, Cuba, Nigeria, North Korea, and Syria are not allowed to apply for Turkish citizenship.