Dateline: Belgrade, Serbia
Heidi Chakos is one of the top educators and influencers in the crypto space. She has helped thousands of people get started in Bitcoin with her company, Learning Crypto.
She also recently gave up her US citizenship and left the United States for good in search of a freer life with fewer regulations.
She describes life as a non-US citizen as "better than ever" and feels that the farther she is from US happenings, the better. This was made particularly obvious with the most recent presidential election, she felt "delightfully uninformed" about the chaos and heated debates and quite happy to be detached from it all.
Specifically, with her involvement in cryptocurrency, she could see early on that the US policies and attitudes – no matter which party was in control – were becoming more restrictive and less conducive to the growth of this new disruptive fintech.
So she got out.
The Process of Renouncing for Heidi Chakos
Heidi Chakos renounced her US citizenship in February of 2019.
After years of traveling, she got a taste of how big the world is and just couldn't see herself settling down in the US. She really feels your soul is pulled to the place where it belongs and luckily she has a spouse who shares those same ideals.
She had many conversations with her family before making the decision. It wasn't done hastily as she knew it would affect her life forever. In the end, her family didn't want to be the reason she decided not to renounce, and she had their support.
Heidi Chakos renounced in the Bahamas because it was close, easy, and quick.
Renouncing requires two appointments. In the first, they go over all the paperwork. You sign and acknowledge everything you are giving up and will not have access to anymore.
Then you have a mandatory cooling-off period so that you can come to a full realization of the weight of this decision — and fair enough, it is a decision that will affect what you can and cannot do in regards to US citizenship.
Most US embassies have this timeframe set at two weeks or longer, but in the Bahamas, it was about six hours. She had a morning appointment for the review session, then she went and got lunch and some sunshine and came back in the afternoon where she had her final appointment.
She was pulled into a private room for an interview with an officer that was the same age as her. He was having a hard time understanding why someone her age was doing this and that she was there of her own volition.
She gave her reasons, signed all the papers, and handed over her US passport.
The appointments required intense security. You can only bring the necessary documents, including your passport. You can't even bring in your keys.
The fee to renounce is set at $2,350. Heidi called that the most useful investment she has ever made.
As she left the embassy, she put her hands over her head and cheered. The armed guard gave her a round of applause (without even knowing why she was celebrating).
Why Renounce US Citizenship
For Heidi Chakos, her US citizenship felt like a toxic relationship. She felt trapped and decided she needed to remove what wasn't serving her in order to pursue her best life.
In other words, go where you're treated best!
Ever since she started traveling in 2014, she loved what she found and couldn't "unsee the world." She also couldn't imagine herself living in the US anymore, though she did want to be close to family.
Heidi noted that the logistics of being a US citizen living permanently abroad came with a lot of added stress and red tape, especially regarding her finances and as it related to her work. And all that bureaucratic red tape still exists even if you aren't participating in the cryptocurrency space!
With things like Foreign Account Tax Compliance Act (FATCA) and having to report taxes on global income, it just didn't make sense to maneuver that system and go through all those processes when she wasn't planning on being in the US.
Obviously, renunciation is not for everybody, but it especially applied to Heidi Chakos in her work. The whole concept of cryptocurrency is being borderless and free to transfer funds across borders. Renunciation plays perfectly into that – especially if you are holding a citizenship that specifically hinders your ability to participate in the cryptosystem.
She feels cryptocurrency has pointed a spotlight at the fact that the US is very controlling.
In addition, she takes issue with the way tax dollars are spent, especially in regard to the US military complex and the utter destruction they impose on foreign countries and innocent civilians all just to better capitalize on oil supplies and further solidify the power of the US dollar.
To not live in the country but still pay taxes on worldwide income, to feel restricted in the way she could be involved in cryptocurrency, and then to not agree with policies and how tax dollars are used, made it clear to Heidi Chakos that she didn't want ties with the US.
Feeling the Freedom and Not Looking Back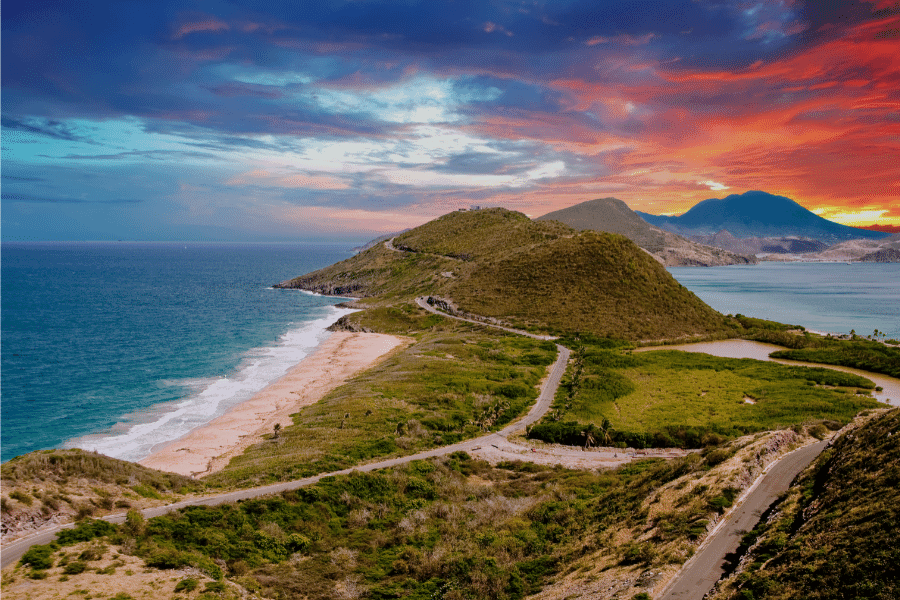 There's often a mindset in the US that everything there is the best and that everything else is subpar. What Heidi Chakos has found, however, is that the world has a lot to offer and there are places with far greater freedoms than the US.
Many also fear that giving up your US citizenship will decrease your travel privileges and treatment. Heidi Chakos got a St. Kitts and Nevis passport and hasn't had any issue traveling all over the world. In fact, she enjoys that there are no preconceived notions about who she is and the type of person she is based on her citizenship, unlike when she had and traveled on a US passport.
Family is the only reason Heidi Chakos would want to go back to visit now that she has renounced. Even so, she's found that it's much better to reunite with her family somewhere else around the world that's beautiful and new to them.
Plus she enjoys being the catalyst for her loved ones to get out and open their eyes to other places and cultures as well.
In the end, renunciation is a personal decision and it's hard to recommend because it has serious repercussions, especially if you have family in the US. But Heidi has found greater freedom elsewhere and renunciation was the best route to facilitate taking advantage of that.
It's something to definitely pursue if you have been considering a life outside of the US, especially as a crypto investor.