This article will discuss the Malta digital nomad visa, its eligibility criteria, and its benefits.
While digital nomads have existed since the 90s, Estonia was the first to roll out an official digital nomad visa for freelancers and remote workers. Since then, over 50 other countries have jumped on the bandwagon to cash in on the rising remote work trend and make up for the revenue lost due to the pandemic.
What makes a digital nomad visa so special? It's because most tourist visas don't allow you to work during your stay in the country. In comparison, a digital nomad visa allows you to work remotely and is also valid for an extended period, usually up to a year or even more. Some even come with favorable tax exemptions – talk about the ultimate digital nomad experience.
Eager to become part of the digital nomad community? Look no further than Nomad Capitalist. True to our name, we have helped many investors, entrepreneurs, and digital nomads go where they're treated best. Whether you're interested in exploring the nomad lifestyle or apply for second residency programs, reach out to us, and we would love to make that happen for you.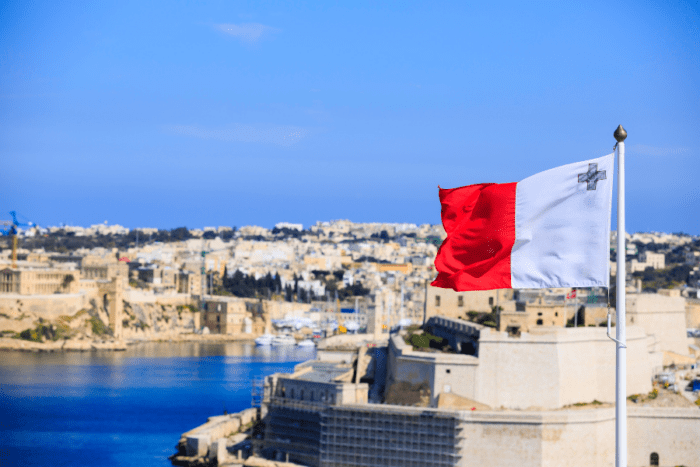 Malta – Country Overview
Situated in the Mediterranean Sea between Sicily and Tunisia, Malta comprises three major islands – Malta, Gozo, and Comino. The capital is Valletta, and the current population of Malta is 444,877. The official languages are Maltese and English.
Malta claimed independence from Britain in 1964. It was accepted into the European Union in 2004 and adopted the Euro in 2008. Malta is also part of the Schengen area.
Malta is famous for its incredible landscapes, fascinating military history, and stunning churches.
The country is well-connected to the rest of the world – practically a stone's throw away from Europe, North Africa, and the Middle East.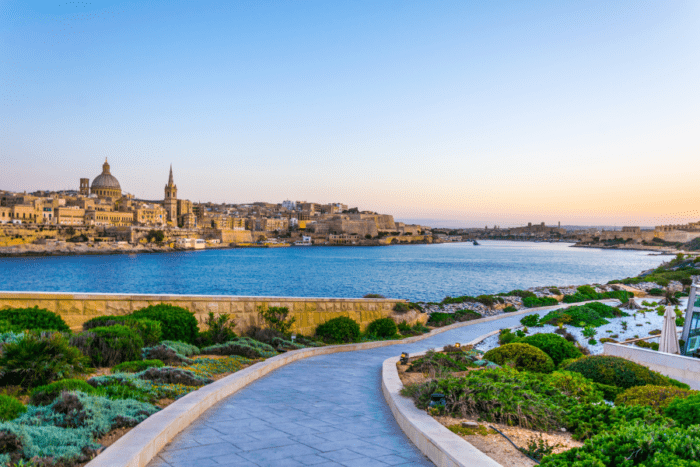 What Is Malta Digital Nomad Visa?
Malta introduced its digital nomad visa called the Nomad Residence Permit (NRP) in 2021, enabling remote workers and third-country nationals to legally reside in Malta while working remotely (for foreign employees). The Residency Malta Agency regulates the permit.
As part of the Schengen area, Malta already hosts digital nomads from all over the EU, seeking Malta's excellent year-round sun, high-speed internet connectivity, diverse community, and excellent living standards.
The Nomad Residence Permit is issued for one year. However, you can apply to renew it if you still meet the eligibility criteria.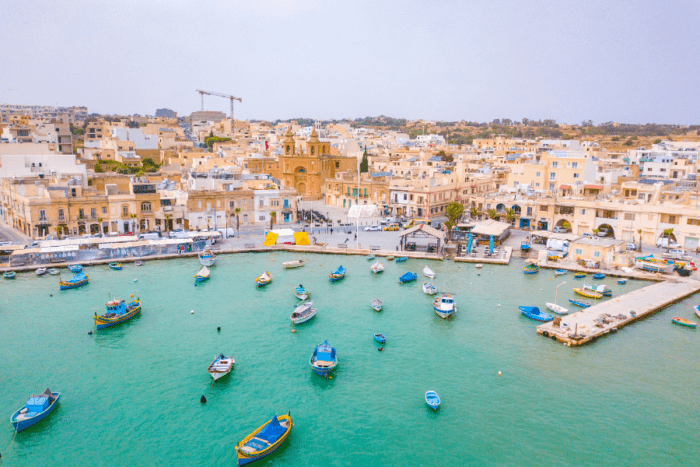 Who Qualifies for the Malta Digital Nomad Visa?
To be eligible for the Maltese digital nomad residence permit, you must:
Be aged 18 or above
Be able to work remotely and independently of location using telecom technologies.
Be a third-country national (an individual who would typically (but not necessarily) require a visa to travel to Malta.)
Must have a minimum gross yearly income of €32,400 (monthly income of €2,700)
Have a valid travel document.
Have a valid property rental/purchase agreement.
Have a valid health insurance policy.
Moreover, you must fall under one of the following categories:
Employed: Work for an employer registered in a foreign country. Must demonstrate a contract of employment.
Self-Employed: Conduct business activities for a company registered in a foreign country and of which you are a partner/shareholder.
Freelance: Offer contractual freelance/consulting services to clients who permanently reside in a foreign country.
Please note that if a foreign company contracts you to give services to the company's Maltese subsidiary, you are not eligible for the Nomad Residence Permit.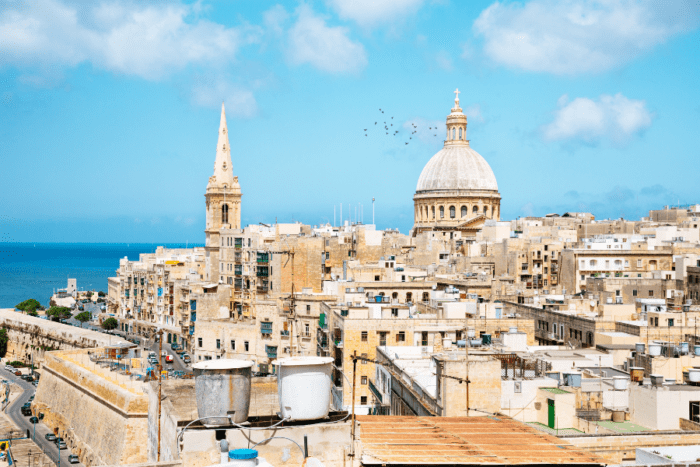 Documents Required For Malta Digital Nomad Visa Application
Your application for the Maltese Digital Nomad Visa must be accompanied by the documents mentioned below:
Passport
Letter of intent
In the case of employment: Contract of employment
In the case of self-employment: Bank statement, certificate of incorporation, and share register
In the case of freelancing: A services contract
CV / Resume
Bank statement
Once your application is approved, you'll be asked to submit the following documents:
Proof of accommodation
Health Insurance
Travel Insurance
The lists of documents mentioned above are not exhaustive, and the Residency Malta Agency may require additional documents at any point in the application process.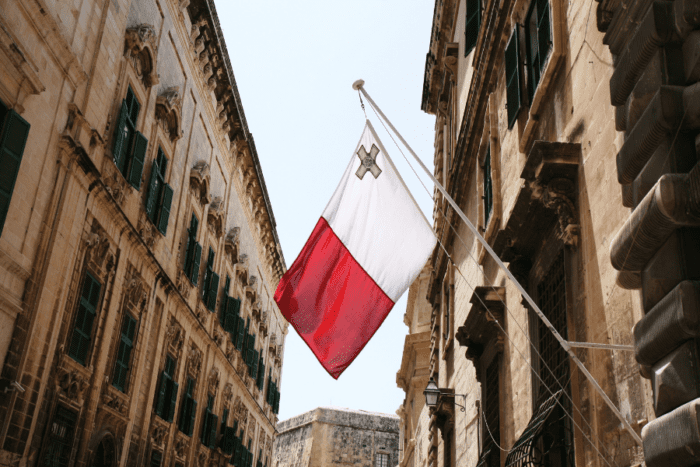 Malta Digital Nomad Visa Application Process
According to the official site of the Residency Malta Agency, the NRP's application process goes as follows: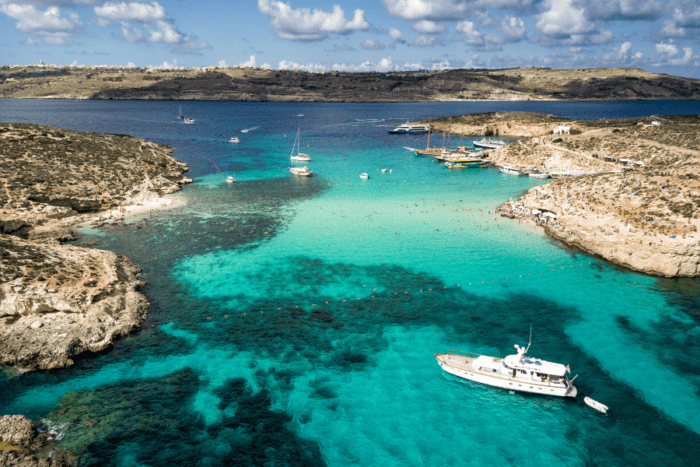 Gather Documents
First, you must gather all the required documents for the NRP process.
The Residency Malta Agency's site lists an exhaustive checklist of all the documents an applicant must submit before and after the approval of the application.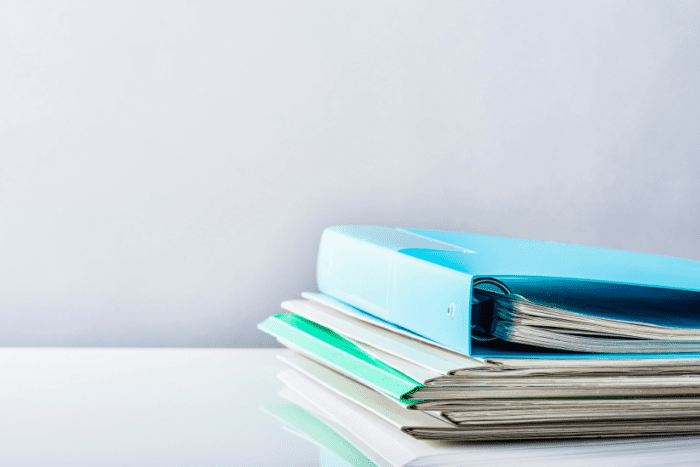 Submit Application
The application process is entirely online. Once you fill out the application form, it should be sent to the relevant authorities via email, along with the supporting documents.
Your application will be checked to ensure that the necessary documents have been submitted. Then, a receipt will be issued with instructions for payment of a €300 non-refundable fee.
The main applicant must make the payment through their account. Once the payment is received, your application will be off to review.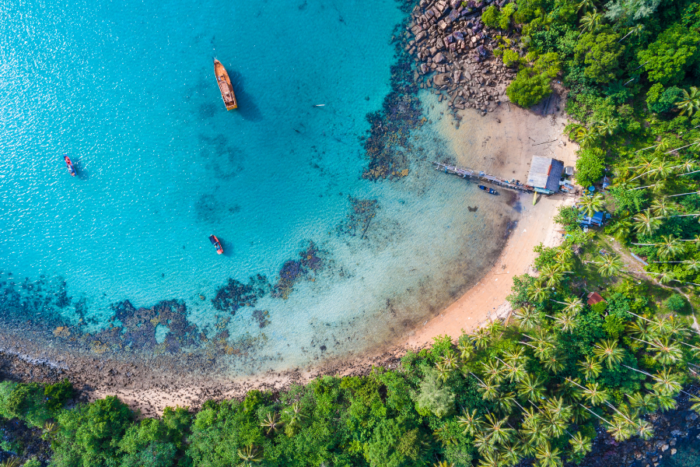 Application Review
The application review process is expected to take 30 working days, during which Residency Malta will conduct thorough background checks.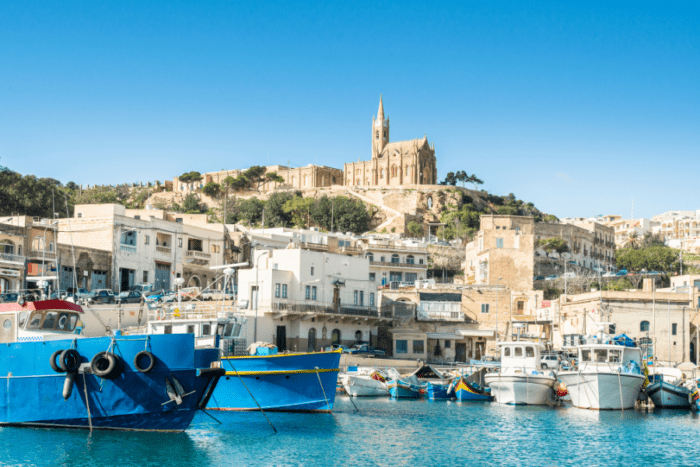 Pick Up Your NRP
Once your application is accepted, you will be issued a letter of approval in principle. Afterward, you'll need to submit proof of accommodation and a health insurance policy within 30 working days from the date you've received the letter.
Once the above is finalized, a letter of final approval is issued.
The residence card is issued within two to three weeks. Once issued, you will be notified via email and requested to pick up the NRP in person from Residency Malta's offices.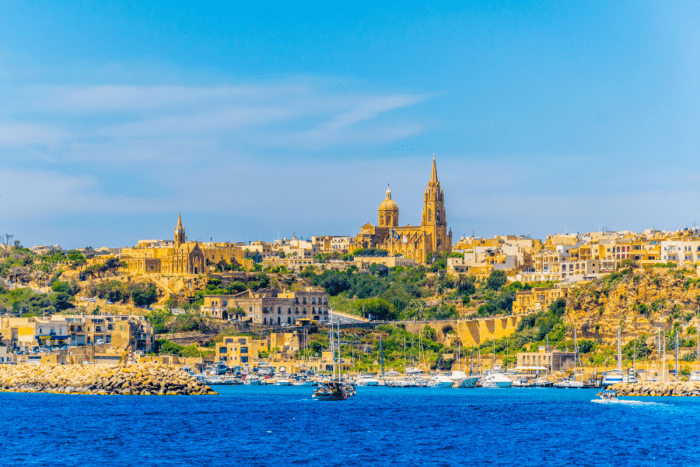 Benefits of Acquiring A Malta Digital Nomad Visa
Tax-Friendly Environment
Usually, European countries as liveable as Malta offer little ease regarding taxes. However, as a Nomad Residence Permit holder, you will not be subjected to Maltese income tax as long as you're paying taxes elsewhere. Consumption taxes will still apply.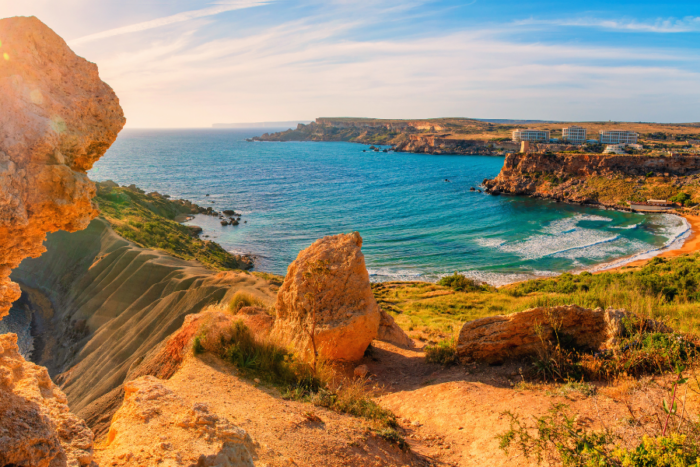 Travel Freedom
Nomad Residence Permit holders can enjoy visa-free travel to the entire EU Schengen area for 90 days in a 180-day period. Such excellent travel freedom is a huge selling point for third-country nationals.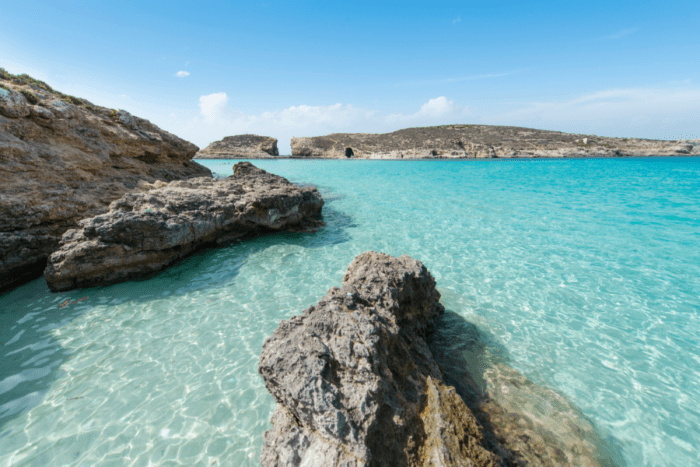 Thriving Nomad Community
Malta was one of the first EU countries with nationwide 5G mobile internet service making it an excellent spot for digital nomads. Moreover, the country is famous for its excellent year-round weather, rich history, and thriving culture.
Should You Consider Malta?
Malta is not a new name in the RCBI world. With one of the finest citizenship by investment programs in the world, Malta offers high living standards, excellent business environment, and thriving opportunities.
With its digital nomad visa, Malta offers a fraction of those privileges to digital nomads looking to live there for you to one year.
A Maltese digital nomad visa can be an excellent way to check out the country before committing to living there. For example you might be interested in its citizenship by investment program. If you're not interested in second citizenship (yet), it still is an excellent European base to work from since it provides everything a modern day digital nomad would want.
If Malta and its residency or citizenship programs interest you, get in touch with us today. We'll help you get started and support you on the rest of your journey so you can sit back and enjoy your new and exciting life.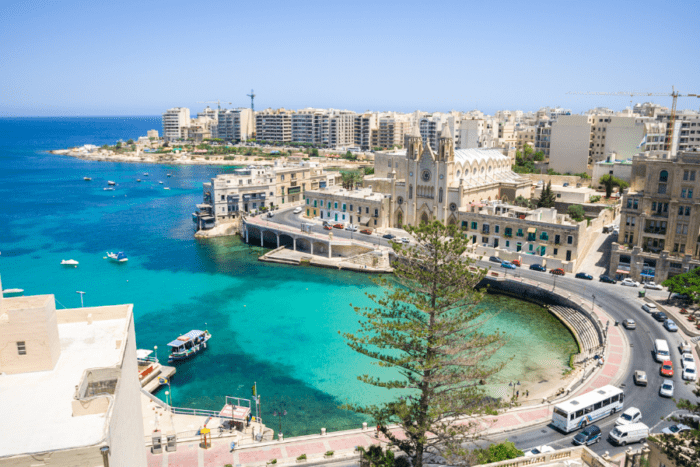 How to Get Malta Digital Nomad Visa in 2023: The Ultimate Guide FAQ
Do I Have To Pay Any Fee For The Nomad Residence Permit?
Yes. To acquire NRP, you must pay the following:
€300 – a non-refundable application fee per person
€27.50 – for residency card issuance per person
€300 – for a Premium Visa (if applicable)
Can I Renew My Malta Nomad Residence Permit?
The Maltese Nomad residence Permit is initially issued for one year. You can only renew the permit twice, for a maximum of three years.
Permits are issued and renewed at the discretion of the Residency Malta Agency.
Can I Include My Family Members In My Application?
You, as the main applicant, can include the following family members in your application:
Your spouse
Your minor children
Your adult unmarried children (who are primarily dependent on you)