This article looks at how to get Japanese citizenship by descent. We start by looking at Japan as a whole, why it's different, and how the Japanese approach to immigration and naturalization differs from other countries.
By understanding this first, and the mindset behind it, you can better understand the requirements and limitations of the program. With this information, you can decide early on whether or not this is the right program for you, and if so, you'll know how to best prepare.
You will also learn about Japanese nationality law and the criteria for being considered a Japanese national. If you're unsure about your legal status, you can see if you are eligible for Japan's citizenship by descent program.
For example, many applicants are adults who lost Japanese nationality as children and now wish to reclaim it. So if you have a Japanese parent but were born in a foreign country, or you were born in Japan but never became a Japanese national, we look at the options available to you.
We then talk you through the requirements for Japanese Citizenship, including all of the required documents you'll need. We look at the process itself, the potential roadblocks the Japanese government may deploy and how to overcome them.
Finally, we look at an alternative path to citizenship with an overview of Japan's residence through investment option.
But before you do all that, let's save you a lot of time by asking you one crucial question: is having dual citizenship important to you?
Because Japan doesn't allow dual citizenship, which is a deal breaker for many, so it's better to mention that now before we continue.
Under Japanese nationality law, Japanese nationals are not allowed to have a second nationality, so you would have to therefore have to choose Japanese nationality over your current one if you decide to naturalize.
Country Overview: Japan
Japan is an island chain of approximately 125.8 million people, with one third of the population located around the capital city, Tokyo.
Japan's hard-working ethos and a diligent, process-driven approach to industry helped make the country the world's third-largest economy, behind the US and China. Indeed at one point, it did seem as though Japan, not China, was the country most likely to overtake the US as the world's largest economy.
However, as growth stalled in the 90s, with each successive Prime Minister attempting much-needed economic reforms, the economy remained sluggish. Not much has changed since. The economy is still growing, albeit slowly, meanwhile, the country's high national debt remains a concern.
Yet despite this, Japan is a highly stable country economically, politically, and socially, and one that's famously safe and clean. The Japanese work ethic, emphasizing careful methodology, remains the envy of the business world. Japan's ancient culture, meanwhile, continues to fascinate foreign nationals eager to visit Japan and learn more about it.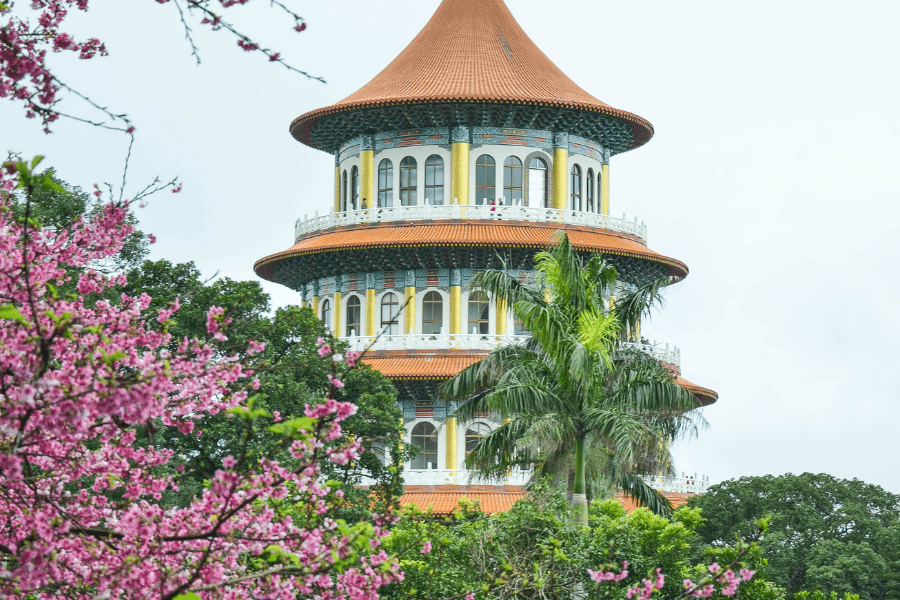 Japanese Citizenship Pros and Cons
The path to Japanese citizenship can be difficult, so what are the benefits?
Well, Japan is one of the top Asian countries for quality of life. It's clean, safe, and enjoys an exceptionally high standard of services and infrastructure. Of course, you don't need to become a citizen to benefit; you can just become a resident and retain your foreign citizenship.
With citizenship, you can apply for a Japanese passport, which is a top tier passport, but the drawback is that Japan does not allow dual nationality. So you would have to give up your foreign nationality to obtain it.
The path to obtaining citizenship, by descent or otherwise, is still pretty tricky. Ultimately, you may decide to retain your foreign nationality instead.
Japan's Stance On Dual Citizenship
The Japanese constitution does not allow you to simultaneously hold Japanese nationality and foreign nationality. This can even result in a strange situation whereby a child born to Japanese nationals can lose Japanese nationality retroactively. This can happen, for example, to a person born abroad to two Japanese nationals.
Most of us don't get to choose, nationality is just something we're born with and quite often we can even adopt a second nationality if we wish. But Japanese nationality law forces a choice.
Your parents can choose to reserve Japanese nationality for you at birth, or you can reclaim it when you are an adult. But to do so you must forfeit your other nationality.
Am I Eligible For Japanese Citizenship by Descent?
In addition to Japan's prohibition on dual citizenship, as mentioned above, the other main eligibility criteria to become a Japanese citizen by descent are as follows:
Nationality of parents
Place of birth
So first, let's look at nationality, and there are two specific circumstances where you would qualify.
Nationality of Parents
The first is if you are born to at least one Japanese parent. So that means that, at the time of your birth, either one or both of your parents were Japanese nationals. If so, you are eligible to apply.
Alternatively, if you were born to a foreign mother and a Japanese father, but your father died before you were born and held Japanese nationality at the time of death, this will also qualify you to apply.
If, on the other hand, you were born in Japan but to parents of otherwise undetermined nationality, you may also claim.
Place of birth
Anyone born in Japan to Japanese parents will acquire Japanese nationality by birth.
If you were abroad to Japanese parents you would have automatically gained Japanese nationality by birth. However, because Japan recognizes just one nationality, your parents would have needed to contact the Japanese government directly to reserve your Japanese nationality.
Under Japanese nationality law, parents have three months to notify the Japanese authorities. If not, it leads to the situation we mentioned earlier, where a child born abroad can actually lose Japanese nationality retroactively as an infant.
Since you obviously don't get much choice in the matter at such a young age, you do have the option to reapply for Japanese nationality as an adult by setting up an appointment with the Office of the Minister of Justice. This can be done via your local Japanese embassy, or if you're already in Japan, at your local Legal Affairs Bureau.
Then, if you wish to naturalize in Japan at a later date, you would therefore have to give up your foreign citizenship and/or your claim to any other previous nationalities.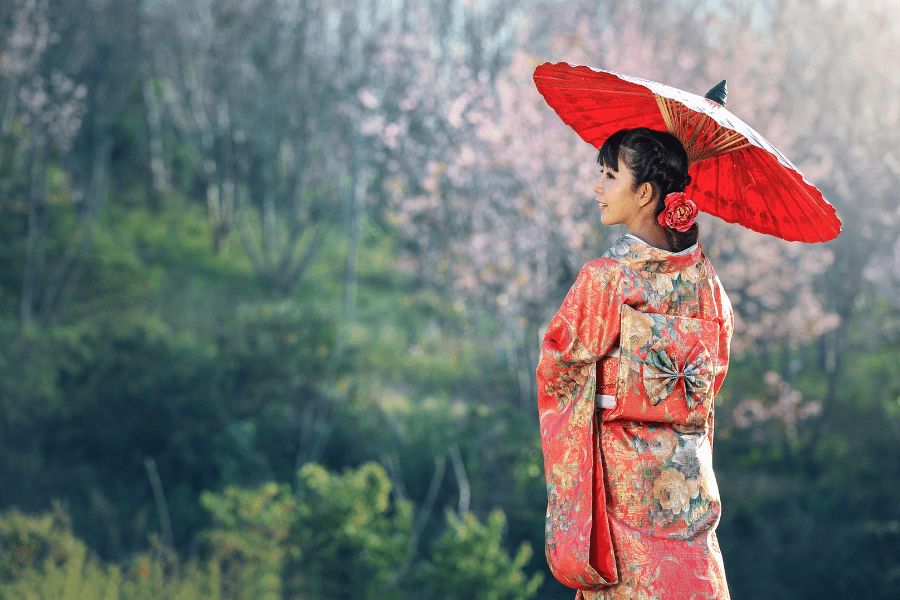 How To Apply For Japanese Citizenship By Descent
As a foreign national looking to become a Japanese citizen, the path ahead may seem overwhelming.
Japan is a tough country to obtain citizenship in, and the timescale is equally daunting, but if you can back up your claim to citizenship by descent, this process can be made slightly easier through proper preparation.
So first, we're going to look at the documents you need to have ready, and then we will walk you through the process so you have a better idea of what's involved.
To acquire citizenship, you will eventually need to obtain permission from the Minister of Justice. And you will then be expected to give up your foreign citizenship in favor of Japanese.
Before you get to that point, however, you will first need to make an appointment at your nearest Japanese embassy or consulate. Or, if you are already living in Japan, at your local Legal Affairs Bureau.
Applying For Japanese Citizenship: Documents Required
One thing which will save you time and hassle is ensuring you have all the required documents prepared and ready in advance.
Documents Required:
Completed application form plus accompanying passport photo.
Your residency certificate plus full details of residency to date.
Tax history, including receipts to show you have paid your taxes to date.
A copy of your CV/resume plus supporting information demonstrating how you will support yourself financially.
Proof of your current legal status and original nationality.
Information and documentation backing up your familial claim, e.g., birth certificate, marriage certificate, and any other documentation which helps prove your case.
A letter which is written by you in Japanese explaining the reasons for your application.
Applying For Japanese Citizenship: Process
Once you have all the documents prepared, you will need to make an appointment at the Legal Affairs Bureau in Japan before eventually making your case to the Minister of Justice.
Once your application has been filed with your local Legal Affairs Bureau, they will schedule an interview.
If your interview at the Legal Affairs Bureau is successful, your case will be passed on to the Minister of Justice, who will approve your application to become a Japanese citizen on the condition that:
You are over the age of 18 and have legally reached the age of majority in your home country.
You have a valid residence permit and have a registered domicile in Japan for a minimum of five consecutive years.
You have work or have the means to secure income while living in Japan. This can mean that either you are currently employed, or you have the means to find employment (e.g., you have a skill or trade), or you have a spouse or relatives who can support you.
You are deemed to be of good moral standing and well-regarded by your peers, you have a clean criminal record, have no outstanding issues with the tax authorities, and have no history of causing disturbances to society.
You must either have no nationality currently or be otherwise fully prepared to renounce your previous nationality to acquire Japanese nationality.
You are not involved, nor have you ever been involved, with any organization whose goal is the overthrow of the government of Japan.
That final point tends to stand out against the others, though it makes sense in the context of Japan's often turbulent history, which traditionally was no stranger to upheaval and political intrigue.
Points one to four are relatively straightforward citizenship requirements, but the all-important point five is specific to Japan's nationality law.
As mentioned, you cannot hold foreign citizenship and Japanese at the same time. So even if your parents failed to reserve Japanese nationality at your birth, you can still apply to regain your lost Japanese nationality, but only if you are prepared to renounce your current nationality.
This is not a step to be taken lightly, of course, and we know through direct experience how nerve-wracking it can be. It's quite the thing to give up your claim to the land you called home and take a giant leap into the unknown. So, of course, as a client, we would want to discuss this with you to make sure you are making that step for the right reasons.
At least with a Japanese passport, you need not worry about having your wings clipped, as Japanese nationals enjoy easy access to the US, Canada, Australia, and New Zealand, plus visa-free travel throughout Europe and much of South East Asia and Latin America.
But does having a Japanese passport make up for renouncing your current foreign citizenship? Or preventing you from holding dual citizenship? This is one question we cannot answer for you, so you will need to think about this yourself.
If you decide to take the plunge and choose Japanese nationality, however, and your bid is successful, it will be announced officially in the official gazette, and you will receive a naturalization certificate. You will then need to hand back your alien registration card and join the ranks of Japanese citizens.
Once the process is complete, you are also obliged to make any necessary changes to your documentation and correspondents to reflect your new status, e.g., for any personal or business documents, bank accounts, etc.
Can Japanese citizens be stripped of their citizenship?
Yes. Under Japanese law, Japanese citizens can have their citizenship automatically revoked under certain conditions, such as:
Acquiring foreign citizenship: there are no dual nationals in Japan. Under the Japanese Nationality Act, a Japanese national will lose their status if they opt to naturalize in another country. You cannot hold foreign citizenship and Japanese at the same time.
Choosing foreign citizenship: If a second country grants a Japanese national citizenship, and they accept, they will automatically forfeit their Japanese citizenship in favor of the new foreign citizenship.
Renunciation: A Japanese national may officially renounce his/her citizenship via the Office of the Minister of Justice.
Lost Japanese nationality: Children of Japanese nationals born abroad, or children of at least one parent of Japanese descent living abroad, may lose Japanese nationality retroactively at birth unless their parents expressly reserve Japanese nationality for them.
Alternative Option: Japanese Residence By Investment
Acquiring Japanese nationality through descent is not an easy process, and the criteria are also quite narrow. For this reason, we recommend clients also investigate Japan's residence by investment program.
The program is not necessarily easier, but the criteria to qualify as a candidate is, at least, broader.
You must first be resident for five years, and then you can then apply to become a Japanese citizen.
Candidates should be aware, however, that firstly, it is not easy to acquire citizenship in Japan. Secondly, you will have to give up your foreign citizenship as Japan does not permit multiple citizenships.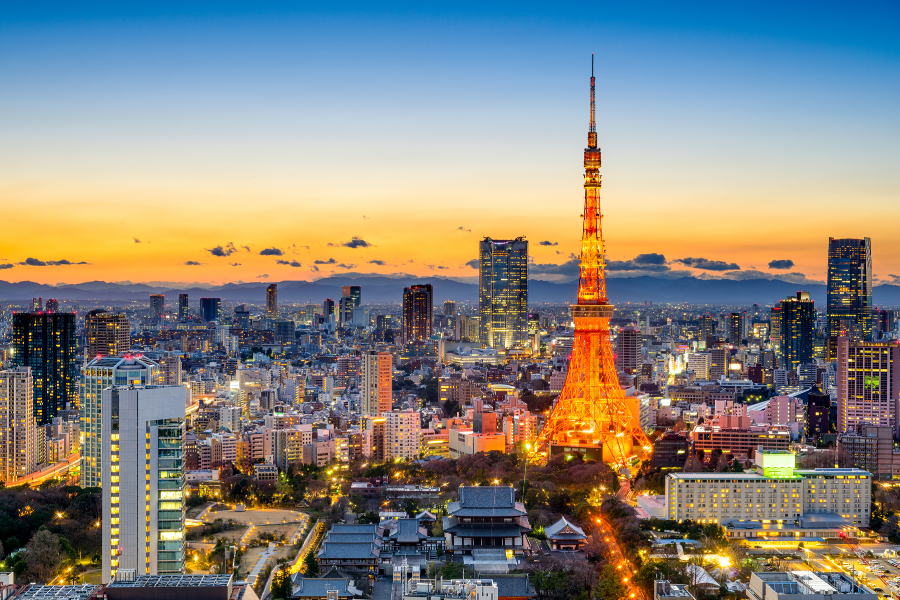 How It Works
A Business Manager Visa is a temporary resident permit for foreigners running a business in Japan. It is free to apply and lasts one year, or it can last up to three years.
The Business Manager Visa is aimed at entrepreneurs looking to operate a business in Japan. Potentially this visa can be extended indefinitely if you so wish.
Indeed this solution is more than enough for most people's purposes as it gives them a legal right to live in Japan and operate a Japanese business.
After ten years, you can apply for permanent residence, or you can apply for citizenship after five years. If successful your name will be published in the official gazette and you will enjoy all the same rights as a Japanese national.
As you cannot hold foreign nationality and Japanese nationality at the same time, however, you will have to renounce your foreign citizenship first.
To follow the citizenship path, you must have lived in the country for five years, with at least 290 days of each of those years physically present in Japan.
Moreover, you will need to prove you have strong ties to the country to support your claim to citizenship and demonstrate that you have fully integrated into Japanese society and can speak the language fluently.
Even if you meet all of the above criteria, there is no guarantee that you will be granted citizenship.
Obtaining citizenship in Japan is not impossible, but it's certainly quite difficult and takes dedication. It's not enough that you have lived in Japan for five years and speak Japanese, you need to live Japanese.
So the path to citizenship, through business or descent, really is for those who are also willing to put in the work it takes to integrate fully.
It's primarily for those with strong family and/or cultural ties to the country, or for visitors from foreign countries who feel a strong sense of kinship towards Japanese culture.
Those who want to immerse themselves in the language and culture of Japan and are more than happy to give up their foreign nationality entirely to gain Japanese nationality will likely find this a challenging but ultimately rewarding experience.
But if all of this sounds like a lot more hassle than worth, don't worry. There are also other far more easy residence permits in Asia for you to investigate, including South Korea.
As with Japan, and indeed most other Asian countries, South Korea doesn't allow dual citizenship. So while you will most likely have an easier path to residency, you will still have to give up your foreign citizenship if you wish to naturalize.
FAQs
Can a Japanese national hold dual citizenship?
No, under Japanese nationality law, a Japanese national cannot hold dual citizenship. Japan, as with many countries in Asia, does not allow dual citizenship. If you wish to retain Japanese nationality, you cannot apply for foreign citizenship elsewhere.
Can a US citizen have dual citizenship with Japan?
No. Under Japanese nationality law, if you were born in the US and your parents did not apply for Japanese nationality for you at birth, then you are a US citizen. Once you are over 18 years of age, you can reacquire Japanese nationality by applying to the Minister of Justice. Your first step, however, would be to make an appointment to discuss the matter with your local Japanese embassy.
Do half Japanese get citizenship?
If you have a Japanese father or mother and they did not choose Japanese nationality for you at birth, then you can apply to acquire Japanese nationality once you are over 18 years of age. The first step would be to discuss the matter with your local Japanese embassy.
Can I get Japanese citizenship by marriage?
You will not gain Japanese nationality by marrying a Japanese national. While having a Japanese spouse (and other relatives) will help your application process by demonstrating strong ties to the country, you will still have to go through the standard naturalization process.
Can I get Japanese citizenship by birth?
Under Japanese nationality law, a child born abroad to Japanese parents may acquire Japanese nationality at birth.
So if you were born in a foreign country but at least one of your parents was a Japanese national, your parents would have had the option to reserve Japanese nationality for you. Failure to do so means that you would automatically lose Japanese nationality.
Otherwise, you would have automatically gained citizenship from the country where you were born.
Under Japanese nationality law, multiple citizenships are not allowed, but any child born abroad can reapply for Japanese nationality once they are over 18 years of age.
To reacquire Japanese nationality, the first step would be to discuss the matter with your nearest Japanese embassy, but the ultimate decision lies with the Minister of Justice.