Dateline: Riga, Latvia
What would you say if I offered you a second passport in Russia?
Of course, the western media has been going crazy predicting that Russia will use its Ukraine strategy to invade former Soviet satellite states and recreate the former Soviet Union.
Here in the Baltics, however, most younger people I talk to don't have that fear.
Sure, there are some older folks who remember the dark days of occupation. Days that most westerners don't fully understand.
Sure, the Soviet Union was certainly no picnic, but the propaganda from Washington was and is a large part of the reason westerners have always viewed Russia with some great skepticism.
When my mother flew to Moscow to adopt the first of my siblings from Russia in 1994, neighbors asked in hushed tones if she would even return. As if any westerner who showed up at the Moscow airport would be thrown in a cage and left to rot, rather than flagged through immigration with a yawn.
Heck, the Soviet Union did away with the draconian practice of taxing its citizens living abroad long ago, something the Land of the Free still has yet to do.
While Russia is certainly throwing its weight around these days, so is the United States.
If you are a US citizen, you have to ask yourself: do I want a second passport in as small and insignificant a country as possible, or do I want a citizenship from another world power that may be more lenient on taxes and offshore policy?
There are certainly arguments for being a citizen of Liechtenstein or San Marino, or even Singapore; but those citizenships are hard to come by.
Meanwhile, the small Caribbean nations that offer near-instant citizenship in exchange for an investment are becoming a bit devalued. St. Kitts and Nevis, which has the longest-running such program, recently lost visa-free access to Canada and an attorney friend of mine suggests Europe might be next.
While becoming a citizen of Russia may not sound that appealing to many, it is just another option available to you.
About Russian citizenship
The concept of "second citizenship" in Russia is frowned upon. Russia is one of a shrinking number of countries that technically prohibit the practice.
Russia gets a bad rap for taking such a hard line against the concept. To them, a Russian is a Russian.
However, I know a number of people with US and Russian citizenship. Currently, you are merely required to declare your foreign passports to the government. Those that don't live in Russia don't need to make such a declaration until they return to Russia.
Of course, anyone who is born to a Russian parent, who was a former citizen of a pre-USSR country, or was born on Russian soil before a certain date is eligible to claim or re-claim their Russian passport. Basic citizenship by descent principles apply.
For those without Russian blood, however, there are three ways to get citizenship, with each requiring that you obtain residency and wait several years.
If and when you eventually qualify for Russian citizenship, you'll receive a passport with visa-free or visa-on-arrival access to 105 countries, including all of non-EU eastern Europe, Mexico, Chile, Panama, South Korea, Malaysia, and Hong Kong.
So how do you get started?
Russian citizenship by investment
Last year, Russian President Dmitry Medvedev (the guy not really in charge) signed into law a simplified citizenship law that favors foreign entrepreneurs, investors and highly skilled employees.
If you're self-employed and have a successful business, you can move it to Russia and potentially qualify for citizenship in three years. You can also start a new business to qualify.
The criteria for entrepreneurs is straightforward: generate 10 million rubles in taxable revenue each year for three years. A few months ago, that would have been over US$300,000. With the ruble in free fall, that number today is less than US$163,000.
[Update: As of September 2017, that number is now closer to 173,000.]
If you wanted to bet on the ruble and diversify out of dollars, you could do so and basically cut your immigration "costs" by half.
I put "costs" in quotes because, outside of the actual taxes, there really are no costs at all. You're merely enjoying the benefits of a profitable business and paying some tax as a result. You might even say they're paying you to work toward citizenship.
If you become a tax resident of Russia, tax rates on dividends and ordinary income are typically in the teens, much lower than the United States or Western Europe.
If you don't want to run a business yourself, you can buy into a larger business. With an investment of the same 10 million rubles, you can own 10% of a profitable business that pays at least $162,000 per year in taxes.
Heck, if you have a business that generates a significant profit now, you and your friends could each own a piece of the business and qualify.
As long as you are profitable and pay taxes for three years, you'll be entitled to apply for a Russian passport. Your all-in cost for the citizenship could be as low as $75,000, payable not all at once, but annually.
When you compare this to the mid-six figure sums for Caribbean citizenships that don't offer any kind of support to their citizens, it's not a bad deal.
Russian citizenship by marriage
Call it From Russia with Love. For years, men have been flocking to Russia and neighboring countries to meet derisively-termed "mail order brides" that they immediately bring back to the United States.
It is possible to turn the tables. Russia is one of many countries that offers an expedited or more simple path to naturalization for spouses of their citizens.
Upon marriage to a Russian citizen — resident in Russia — foreign spouses are eligible for a residence permit regardless of whether the country's quota on foreign residents has already been filled that year.
Amazingly, you can start the process by simply walking into the appropriate government office. No appointment needed. No nonsense.
After three years of marriage and tax residency in Russia, you are eligible to apply for naturalization. You will need to have some level of fluency in the Russian language, which is easier to learn than you might think.
And, unlike the US or Europe, Russia's tax rates are quite low and most income is taxed at a flat rate.
Russian citizenship may seem like an unlikely route to a second passport. For some, however, it could be the right solution. That is why it is so important to know exactly what you need from a second citizenship.
Ultimately, Russia is one of three major superpowers, even despite their current economic woes. The risk that a superpower could make life difficult for its citizens by implementing laws like FATCA is always possible.
That said, if you run a business or have a highly impressive resume that can land you a job, Russia is basically making the citizenship process there free for qualified immigrants.
Something to keep in mind.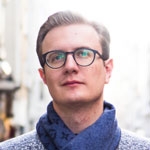 Latest posts by Andrew Henderson
(see all)
Last updated: Dec 21, 2021 at 7:45AM