Last updated: September 20, 2020
Dateline: Budapest, Hungary
Budapest, the capital of Hungary, has some of the most gorgeous architecture in Europe, even if its awe-striking landmark building (pictured above) is filled with one of the most radical parliaments in the entire world.
Tree-lined streets with quaint shops and all sorts of exciting restaurants are easy to find in the city center. 
We would certainly recommend checking out Budapest as a great city to live in (rather affordably too) as a Nomad Capitalist. 
But if you're so smitten with Hungary that you want to obtain its citizenship, then this article is for you. 
We'll get into the full detail of the fastest option for obtaining a Hungarian passport – through your descent.
Do you have Hungarian ancestors? You could stand to gain a European passport just because of that.
And if you don't want to bother with all of the paperwork yourself, we recently started offering a service that helps people claim their Hungarian citizenship by descent. 
We'll help you confirm eligibility, collect documents (from your country and from Hungary), deal with the bureaucracy, and file for citizenship alongside our trusted lawyers and agents on the ground. 
Hungary's Citizenship by Descent – The Basics
We have spoken before about the so-called "Lucky Sperm Club" – people whose family tree entitles them to a fast, cheap, and relatively easy citizenship by descent.
Numerous countries throughout Europe allow those with a bloodline tracing back to the continent to apply for second citizenship just by filling out paperwork and paying a fee. 
However, this paperwork can be endless and the process highly bureaucratic. Luckily, you don't have to do it yourself if you don't want to. 
These cases usually take six months to two years to process, depending on the country and your particular circumstances.
Considering that European residency – not citizenship – would cost 50-60,000 euros in unrecoverable fees, paying a couple of thousand to a professional team, such as the Nomad Capitalist one, to get instant citizenship is dirt cheap.
And one citizenship by descent that almost no one talks about is the Hungarian one.
Similar to Italy's citizenship by descent program, there is technically no limit on how far back into your family tree you can go to find a Hungarian ancestor.
That's really interesting. 
For example, someone with the last name Almasy –one of the most common Hungarian last names – would almost certainly be able to obtain Hungarian citizenship. 
The difference between Italy's program and the citizenship program in Hungary is that Italian ancestry can only be claimed so far back as Italy existed in its current state. 
Yet, in Hungary, if you can establish a paper trail that connected each generation to the next, and then all the way to you, you'd be eligible to apply. 
Finally, you should note that Hungary allows dual citizenship – that's great news if you want to add Hungarian citizenship to your passport portfolio. 
The Process of Applying for Hungarian Citizenship
First, you should establish if you're even eligible to apply, even though Hungary has made it quite easy for its descendants to qualify. 
You can apply on the basis of your parents, grandparents, great-grandparents, or even further generations, being Hungarian. 
The important bit is to consider whether the ancestor in question was a citizen at the time that the person applying for citizenship was born. 
Luckily, it's pretty easy as Hungary follows the jus sanguinis citizenship law. This means that children of Hungarian citizens become Hungarian citizens by birth, no matter where they are a born. 
That should make it quite simple to determine if one of your ancestors makes you eligible for a Hungarian passport. 
That said, there are a few notable exceptions when Hungarians could've lost their citizenship in the past:
Hungarian citizens who left the country before 1929 and stayed abroad for a period of 10 years or longer, lost their citizenship.

 Before October 1, 1957, Hungarian women lost their citizenship if they married non-Hungarian citizens.

Before October 1, 1957, children born to a non-Hungarian father and a Hungarian mother did not automatically get Hungarian citizenship by birth. The person may have become a Hungarian citizen by a statement, but his/her descendants then had to be naturalized. 

And, if the ancestor in question left Hungary before September 1, 1929, it is highly likely that his/her descendants were not born Hungarian citizens. 
Once you determine that you're eligible to apply, the process of actually doing so is rather paperwork-heavy. 
You will need to fill out an application form in Hungarian (an aid in English is available) – this is the easy bit. 
Then, you will need to present the following documents: 
Your birth certificate.

Your parents' marriage certificate.

The birth certificates of the relevant parent(s), grandparent(s), or great-granparent(s).

Any other relevant official Hungarian documentation, e.g. old passports, civil or military records, ID booklets, and the like. 
It's key to establish a paper trail that would document your connection to the country. 
Then, once all of the documents have been put together, you can apply for your Hungarian citizenship at your nearest Hungarian Consulate. 
You must apply in person. 
And the really good news? It all costs just over $100 to apply and get your Hungarian citizenship. 
Should You Get Hungarian Citizenship by Descent? 
All in all, Hungary can be a great country to get a second citizenship in, even if your ancestors have lived in your home country for the last few generations.
With situation-based exceptions in Lithuania and Latvia, it's rare to see a citizenship by descent program be so generous in its timeline.
Plus, the cost of obtaining Hungarian citizenship this way – or any other European Union citizenship for that matter – is incredibly affordable when you consider the true value of an EU passport. 
For starters, having EU citizenship entitles you to travel virtually anywhere in the world.
In many cases, it is better than US citizenship, even before you consider the freedom of movement to live and work anywhere in the EU.
The one issue we see with Hungary is that they had imposed citizenship-based taxation in the past. Unlike the United States, however, the provision did not apply to dual national Hungarian citizens who lived outside of Hungary.
There is no saying they won't change that, but for the timebeing, Hungarian citizenship is a great deal. And, there is an easy way to renounce this citizenship if you find that it's no longer working in your favor. 
So, if you think you have Hungarian ancestry and are prepared to make a small investment to start the citizenship process, you can contact us and we'll see how we can help.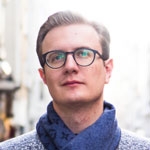 Latest posts by Andrew Henderson
(see all)
Last updated: Dec 2, 2021 at 12:01PM