In this article, we look at the different ways to get a residency visa in Ecuador and how to become an Ecuadorian citizen. We look at temporary residency and permanent residency applications, the documents required and the steps involved.
We will focus on the five main paths to residency we recommend to our clients, with advice on obtaining an Ecuador investment visa and details of visa fees. These include company investment visas and property investment visas, with details on each of the specific Ecuador investment visa requirements. Finally, we will look at Ecuador citizenship and how to apply.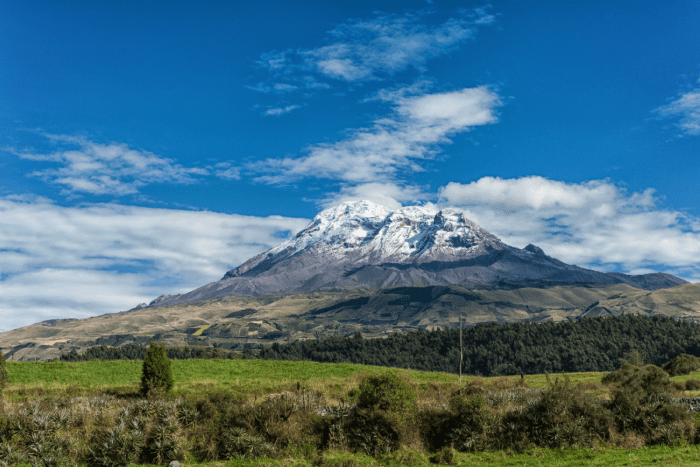 Ecuador – country profile
Ecuador is a small, equatorial country located in the northwest of South America. The name Ecuador comes from the fact that the country is located on the equator. It borders Colombia to the north, Peru to the south and its western coast lies on the Pacific Ocean.
The country's territory also includes the Galápagos islands, made famous by the naturalist Charles Darwin. The islands are located in the Pacific Ocean approximately 560 miles, or just over 900 kilometers, west of mainland Ecuador.
The Galápagos national park, located on the islands, boasts a rich abundance of wildlife, including the iconic giant tortoises, and is one of the country's most popular and best-known tourist attractions.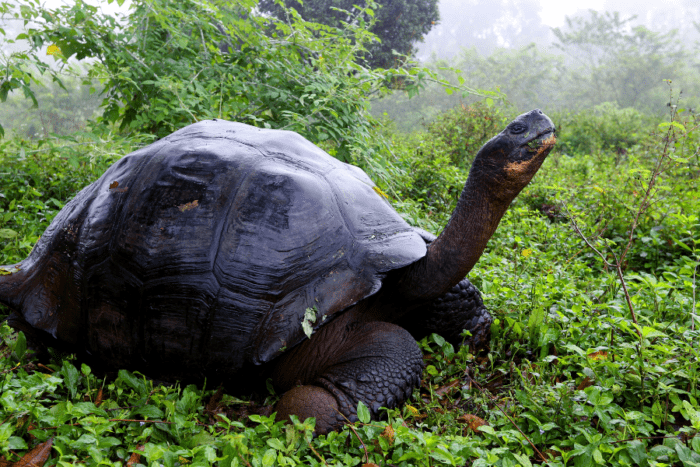 While eco-tourism, agriculture, logging and fishing are all important pillars of the economy, Ecuador's main industry is petroleum.
The capital city, Quito, lies at the foothills of the Andes mountains while the coastal city of Guayaquil is the country's most populous and has the country's busiest port.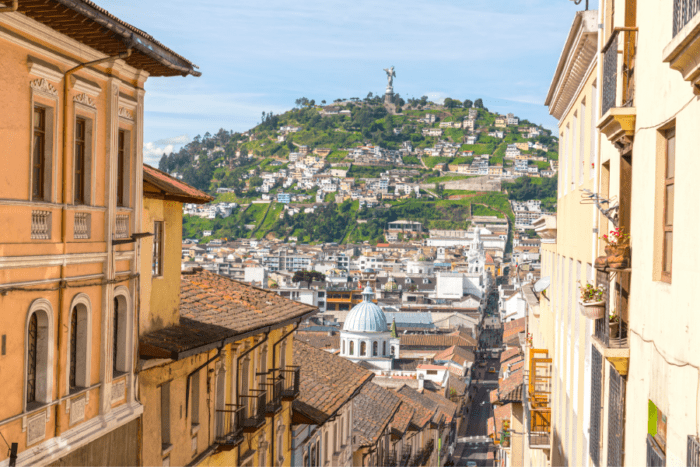 Ecuador – economy
As with the majority of countries in Latin America, Ecuador's official national language is Spanish though you might be surprised to learn that the country uses the US Dollar as its official currency.
The reason for this is due to an economic crisis some years back which prompted Ecuadorian citizens to abandon their runaway currency and buy up dollars. Rather than reverting to the old currency, the government decided to simply adopt the US Dollar as currency instead.
This had the benefit of stabilizing the economy while also making it more attractive to foreign investors.
The benefit for you means having all transactions conducted in a familiar currency, though with a considerably reduced cost of living compared to the US.
No surprise, then, that the country has become increasingly popular with expats. Add to this the country's friendly locals and warm, tropical climate, and you can see why we ranked it as one of the world's best countries to retire in, with the coastal city of Salinas proving particularly popular.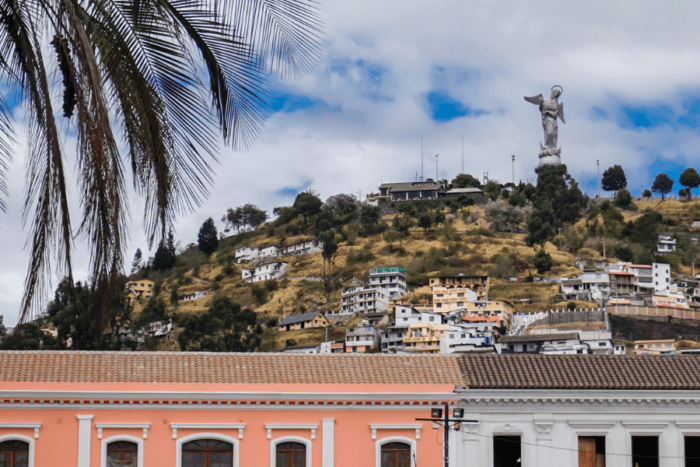 Living and investing in Ecuador
It's also worth mentioning that an investor's visa in Ecuador costs significantly less than in many other countries. Though this is because Ecuador is neither a tax haven nor a popular destination for high-net-worth individuals generally.
Occasional celebrity selfies with giant tortoises notwithstanding, it's not a destination we tend to associate with glamor and wealth.
Ecuador is not the Cayman Islands, it's not Dubai and it's certainly not Malta. You won't enjoy any obvious tax benefits or opulent skylines and becoming a citizen won't result in a top-tier passport either.
Instead, Ecuador should be viewed as a cheap second residence option with minimal physical presence requirements and one which is proving to be increasingly popular with expats from Europe and North America.
But whether or not it's the right choice for you depends very much on your own specific criteria.
Economic benefits
One obvious positive; the actual investment costs required to become a resident in Ecuador are quite low (we're talking five-figure amounts here.) You also are free to leave the country for up to 90 days which gives you a huge degree of flexibility.
Being able to conduct transactions in USD is also advantageous for many, and there are certainly plenty of property bargains to be had if you're prepared to explore.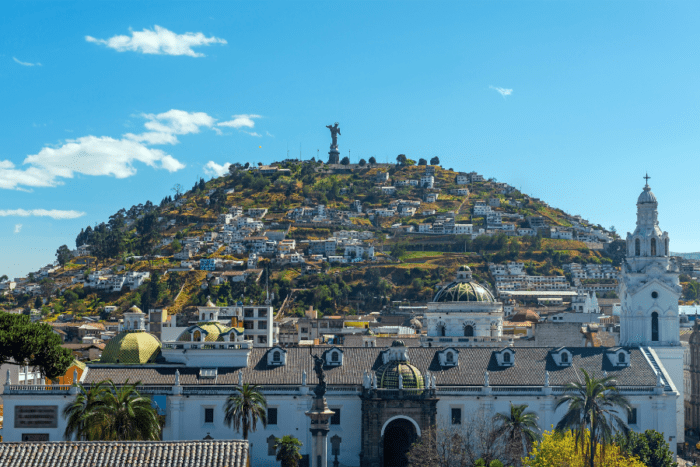 Finally, while there is no direct citizenship by investment option, there is a residence by investment option which can lead to citizenship after four years. This, in turn, can provide a passport that gives you visa-free travel through much of Latin America and the Caribbean plus other key countries in Asia.
If you already have connections to the continent, be they familial or business connections, then this is certainly an option to consider.
Becoming a resident in Ecuador is particularly suitable if you are looking for a base of operations in South America which also gives you the ability to move around freely.
The freedom to be outside of the country for a maximum of 90 days means it works just as well for investors as it does for young digital nomads who wish to travel around and enjoy an authentic Latin American experience.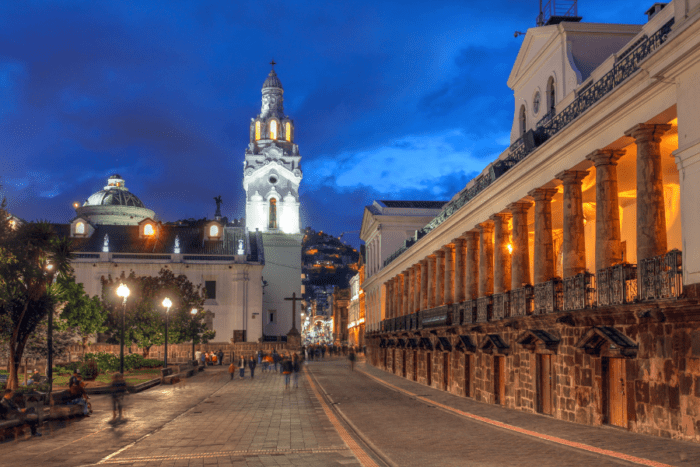 Quality of life
Ecuador is one of the safest places in Latin America to live. It's a country that promises tropical adventure, fresh mountain air and warm Pacific coastlines. This makes it a popular destination with all age groups, young and old alike.
The low cost of living in Ecuador makes it perfect for anyone looking to retire comfortably or indeed for anyone looking just to enjoy a different pace of life.
It also works as a perfect second residence to escape those cold winter months.
If your primary goal is to invest in South America, you will find few barriers to entry in Ecuador and relatively low risk. Plus, with a lower cost of living and prices in US Dollars, you also have a good probability of finding some choice investment bargains.
Ecuador offers a range of residency options for all of the above groups, from young digital nomads to retirees, plus three distinct residency by investment options, all of which can lead to eventual citizenship if desired.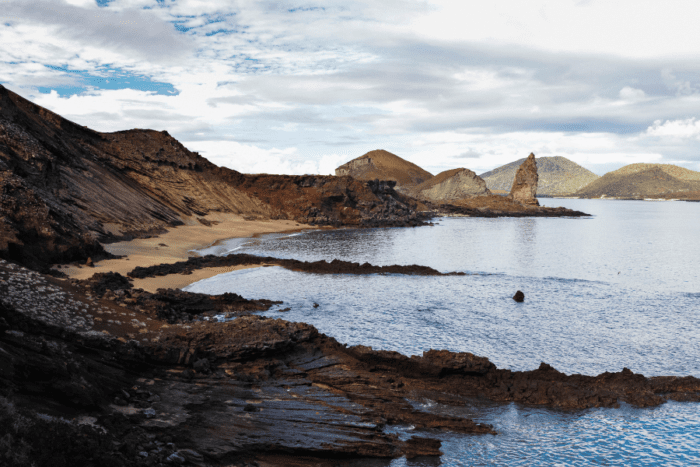 Getting a residency visa in Ecuador
The first step to gaining residency and citizenship in Ecuador is to get a residency visa. There are two types of residency visas, a temporary residency visa and a permanent one.
Temporary residency visas are valid for two years and allow you to leave Ecuador for 90 days per year.
After a period of three years, you can then apply for permanent residency. (By this point you would be on your second temporary residency visa and before the period where you would have to renew it for the third time.)
The physical requirements of a permanent resident are the same as a temporary resident, which means you are free to leave the country for a maximum of 90 days.
As with the vast majority of countries, if you spend 183 days or more in Ecuador you are also considered to be a tax resident there.
To get a residency visa in Ecuador you will need to provide the right documentation and also provide clear criminal background checks for you and each other applicant. (Read more about this process in the How To Apply section below.)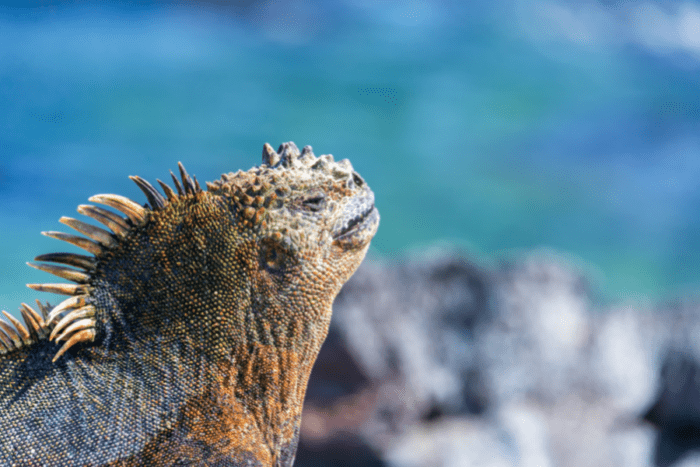 Paths to residency in Ecuador
There are various paths to residency in Ecuador, with different visas available for workers, retirees, family members, etc.
For the purposes of this article, however, we will only be discussing the specific methods we recommend to our clients, which are:
Residency with a Rentista visa
Residency through retirement
Residency through bank deposit
Residency through real estate
Getting an Ecuador investment visa
Each of these options varies by complexity and has different advantages. Overall Ecuador offers a good choice of residency options, so you will likely find one that's best suited to your needs.
As with anything in life, it's worth knowing what the different options on the table are first before making a decision, though if an investor's visa is all you're interested in we understand if you might want to scroll down to the section on residency through company investment further down.
Residency in Ecuador with a Rentista visa
You don't need to be fluent in Spanish to guess that a Rentista visa probably has something to do with rent. And you'd be right.
Essentially it translates as a Rentiers visa – a visa given to those who are in receipt of a fixed monthly income (either active income or passive income).
The Ecuadorian government, unlike many other countries, allows you to classify income generated either from abroad or from inside Ecuador.
To be approved for this visa you need to demonstrate that you are in receipt of an amount that is set at three times the basic minimum wage in Ecuador.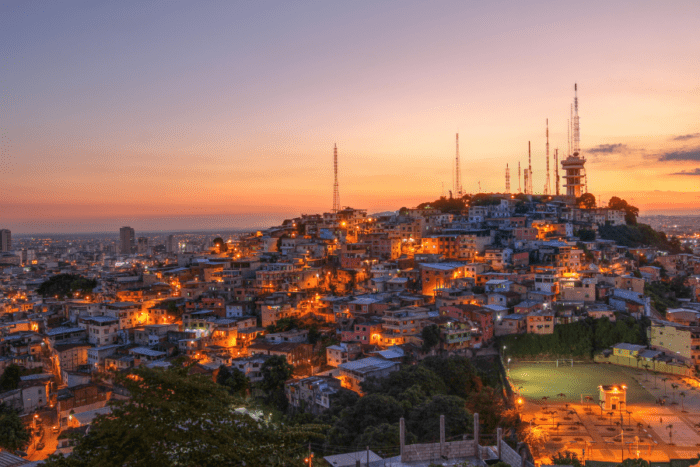 As of the time of writing in 2022, this comes to approximately $1,275 per month. (Be advised that this value is subject to change but it should at least give you a rough estimate of the costs involved.)
An additional amount of $250 per month is also required for each of your dependents.
As its name suggests, this type of visa was originally aimed at those in receipt of a fixed income from rent paid by tenants.
Until recently this was the most common type of applicant however the rise of remote working and global growth of the digital nomad industry prompted the Ecuadorian government to also create a professional visa for remote workers based on the same criteria as the regular rentista visa.
Rentista Visa For Remote Workers
These special professional visas are aimed at remote workers, such as freelancers, in receipt of a fixed minimum income each month who wish to stay in Ecuador as residents but who are not in a position to make a one-off money down payment as required by an Ecuador investment visa or a real estate investment visa.
This type of professional visa works much the same as the standard rentista visa, the only difference, in this case, is that you will need to show bank statements to prove the income derived from this work comes from outside of Ecuador. You also need to prove that the type of work is valid (i.e. that you are working legally.)
From the point of view of the Ecuadorian government, they just need to make sure that you are not working for an Ecuadorian company. In this case, this would alter your status as you would need to apply for a work permit instead.
Of course, such a situation is unlikely to happen, since being paid the local going rate while living in a foreign country defeats the whole purpose of being a digital nomad in the first place.
As with the regular Rentista, the minimum income required is three times the basic minimum wage in Ecuador from the time you make an application (so again, that's approximately $1,275 per month at the time of writing).
With this option, you also have the alternative of being able to use bank statements to demonstrate a past income of 36 times the minimum wage over the past year, which at current (2022) rates comes to approximately $15,300.
Having this extra flexibility is ideal for freelancers who may not be able to generate a fixed monthly income but who, on aggregate, still earn well above the basic subsistence levels the freelance worker visa requires.
This is of particular value to digital nomads as it allows them to take time off and explore the country without having to worry about losing their residency if they stop working.
And it also means they can take full advantage of the country's generous 90-day travel allowance, either to explore neighboring countries in South America or go home and visit family and friends if they so wish.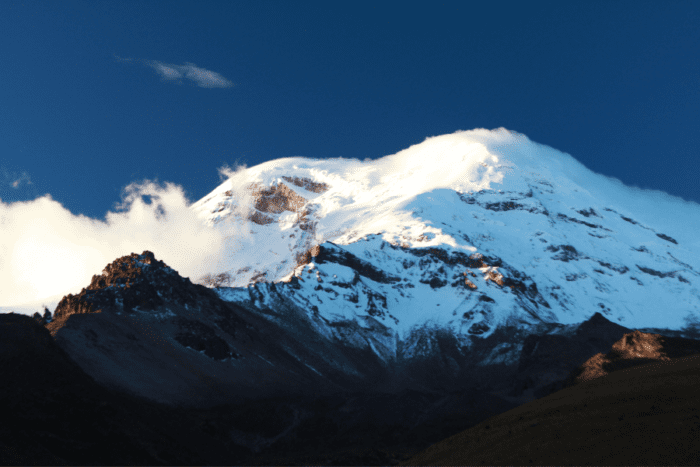 Does Ecuador Have A Digital Nomad Visa?
No, but it doesn't need one. Because while some countries in Latin America have decided to jump on the digital nomad visa bandwagon, the rentista-style professional visa means that having a specialist digital nomad visa in Ecuador would be redundant in any case.
The remote worker Rentista visa offers all the benefits of a digital nomad visa; allowing remote workers to legally reside in Ecuador while earning income from abroad. So you can look at it as a digital nomad visa in all but name only.
Retirement residency in Ecuador
Affordable living, beautiful beaches, stunning scenery, a temperate climate, friendly locals, and a relaxed pace of living – there are many reasons to want to retire in Ecuador and why a growing number of expats are doing so.
The Jubilado visa, or retirement visa, is a pensioner visa that has very similar requirements to the rentiers' visa.
So you will need to prove that you have a lifetime-guaranteed regular monthly income from a recognized and verifiable fund or pension scheme valued at approximately $1,275 per month, plus an additional $250 per month per dependent.
Again this value is based on the current (2022) rate, which is based on the minimum wage of Ecuador multiplied by three.
You will also need to provide proof of accommodation, either the deed to a property you purchased or a rental agreement for a minimum of two years.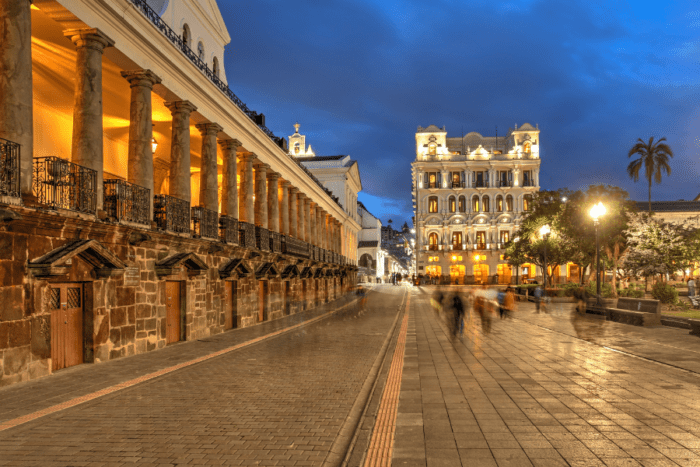 Bank deposit residency visa
While the Rentista and retirement visa options are tailored to a very specific type of candidate, the bank deposit visa program is much broader in scope.
It involves depositing money in the Central Bank of Ecuador for a period of four years.
The current minimum deposit amount is $42,500 for a duration of no less than four years as per strict conditions laid out by the Ecuadorian banking authorities.
The banking authorities will then check to ensure that you have not withdrawn any of that money during this time, as doing so will mean you forfeit the conditions of your residency.
You are, however, allowed to withdraw any interest accrued from the money, though it should be mentioned that the rate of interest will be quite low.
At the end of the four-year deposit period, you can then apply for citizenship.
So in essence this is a citizenship by investment program without the actual investment. Because it doesn't cost a dime and after four years you get your money back with interest (admittedly not much interest, as mentioned).
There are pros and cons to this, of course. The suitability of this program depends on your specific needs and on your personal preferences.
Ultimately it comes down to one simple question – would you rather spend the money or the time?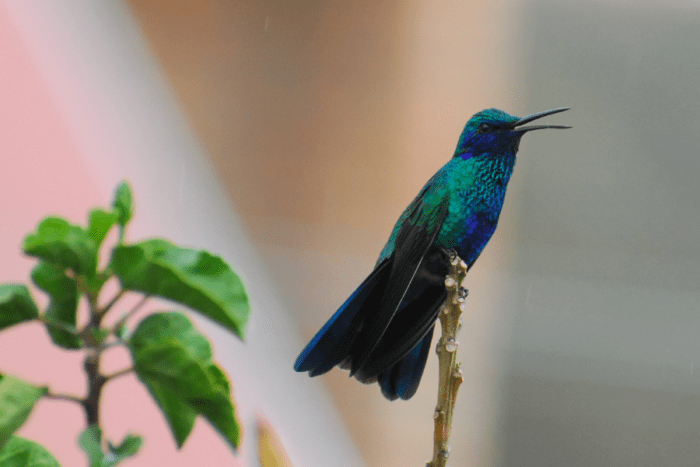 If you wish to save your money and instead spend the time, then after those four years you can apply for citizenship. And essentially the whole process doesn't really cost you anything, except time.
But can you afford to have over 4k tied up in Ecuador? Not everyone can.
For one reason or another, having the money tied to a fixed deposit scheme of four years is not a realistic option for many.
For some it may be impractical, for others, unthinkable.
So if you are the type of person who sees money sitting in an Ecuadorian bank account as money wasted, rather than money saved, this is definitely not the option for you and you should be looking at the next two investment options instead.
Real estate investment visa
The real estate investors visa is a popular investment visa as it offers a lot of flexibility in what you can invest in.
Again the minimum investment requirement of $42,500 applies, but rather than being tied up in a bank account for four years, you can instead invest that money in various types of property, provided that property is registered in the property registry.
Eligible investments include houses, apartments, condos or offices. Or, if you prefer, you can also just buy land.
This is an attractive proposition for many because Ecuador offers affordable property and low costs generally while the country's adoption of the US dollar means a more familiar price point.
You can compare the purchase price of properties in Ecuador with similar properties in the US as a clear frame of reference.
Best of all if you opt for an action plan at Nomad Capitalist we can help sort all the paperwork for you, from start to finish, and also arrange some property tours so you can see some of the potential bargains Ecuador has to offer.
Ecuador investment visa
As with many developing countries eager for investment, Ecuador offers an investor visa program. Obtaining an Ecuador investors visa is also notably cheaper than many of the investment visa options offered by other countries.
Currently, an Ecuador investment visa requires a minimum investment in the local economy of $25,000. Investment visa fees are also notably less than the minimum investment requirements of the property investment visa ($42,500) making this a relatively affordable investment visa option.
To obtain an investor visa you will need to invest directly in a company in Ecuador. Ecuador investment visa requirements also allow you the choice between investing in a local company or setting up a new company yourself in the country.
In the case of the first option, you can invest the minimum amount of $25,000 by buying shares in an Ecuadorian company. The investment contract will state that it must be a company that has been duly registered with the Superintendence of Companies and Securities. Of course, you're advised to do your own diligence check on any company you wish to invest in.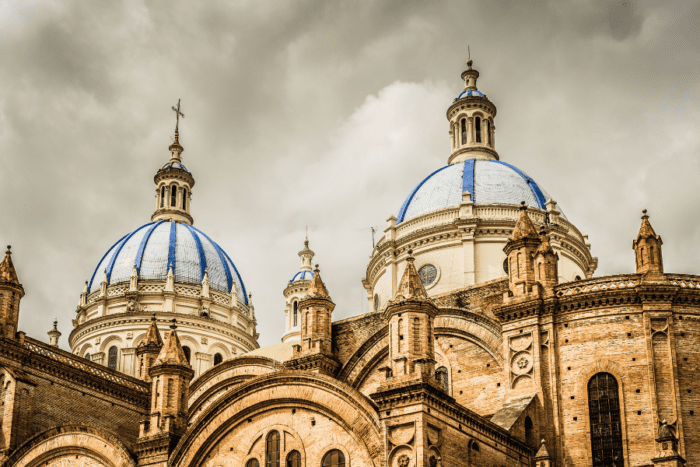 In this case, the government may direct you toward eligible investments and arrange the signing of any investment contract.
The second investor visa option is to establish a company of your own in Ecuador and invest the minimum amount of $25,000 or more in that company directly.
Whichever option you do choose, you will need to have an investment contract signed in the presence of the authorities. Then, once you get your investment contract signed, you should open an account with an Ecuadorian bank.
Generally, Ecuador investment visa requirements are not as strict as that of many other countries, who may require considerably more money and more hoops to jump through while offering far less flexibility.
Getting an Ecuador investment visa, on the other hand, is a relatively affordable and straightforward process to becoming a permanent resident and, if desired, obtaining Ecuadorian citizenship.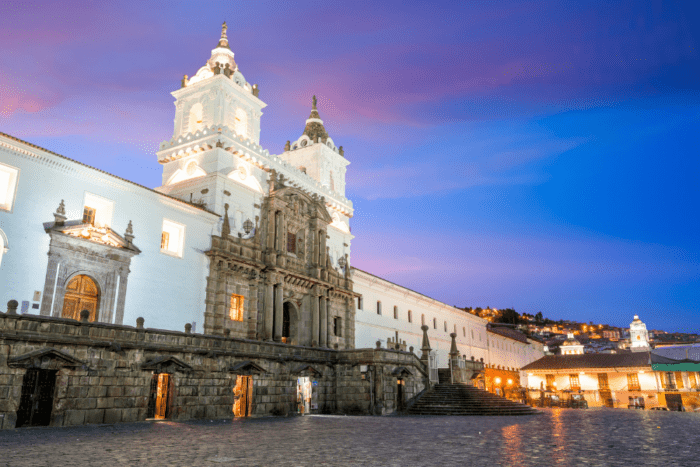 How to apply for a residency visa in Ecuador
The main required documents for obtaining a residency visa in Ecuador are:
A valid passport plus photocopied versions
A police record report
Your birth certificate
Your marriage certificate (if appropriate)
Medical certificate (e.g. proof of private health insurance.)
Proof of income
These are the standard items you will need for any permanent resident visa application (or, indeed, if you are only applying for temporary residency.)
As with most countries in Latin America, Ecuador is a Spanish-speaking country. So any official documents that are not already in Spanish will need to be translated by a recognized translation agency and the translated documents will then need to be signed before a public notary.
Your documents also need to be apostilled, that is, they will need to be checked through official channels to verify authenticity.
Make sure you have a copy of your passport on hand (it's a good idea to have multiple copies just in case). This should be a clear, color copy, and make sure that your passport number is clearly visible. The same goes for any dependents who you wish to add to your application.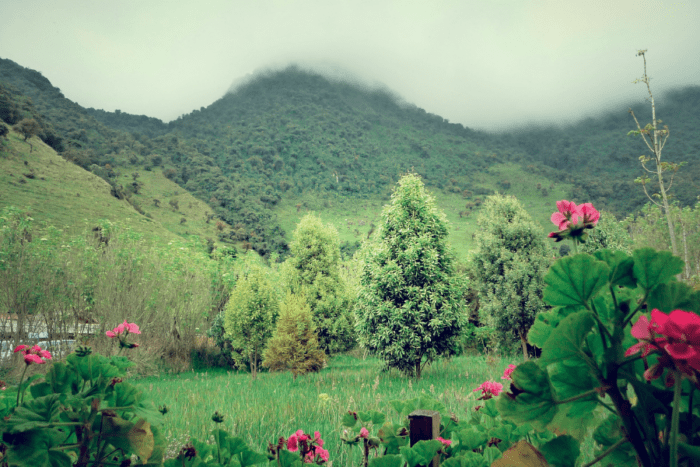 You will also need to provide proof of a clean criminal record in the form of a police certificate, either from your home country or from the country where you have resided for the past five years. These kinds of background checks are standard for any such application, anywhere in the world.
Again if you wish to add your dependents to your application they will have to provide similar documentation.
You will also need to demonstrate that you are not going to be a burden on the state by showing that you have adequate healthcare coverage for your needs and that your income is well above basic subsistence levels allowing you and your dependents to live comfortably.
Bank deposit visa requirements
In addition to the above items (a copy of your passport, clean background checks, birth and marriage certificates) you will also need to fill out a visa application form.
This can usually be done with the help of an immigration lawyer, though if you opt for a plan from us, our team will assist you with this, and every other step throughout the process, saving you all the legwork of running back and forth between lawyers, banks, immigration police and other government offices in a country you're not yet familiar with.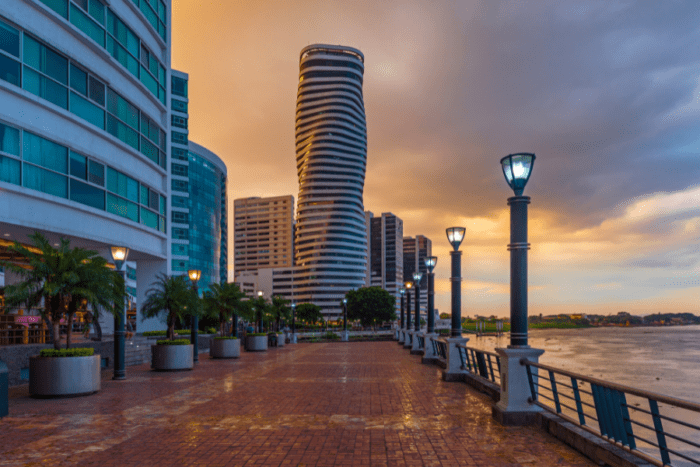 This also applies to the second item you will require, a certificate from the Ecuadorian Migration Police, you can procure this document yourself in person or make life easier and let us do so on your behalf.
Next, you will need to open a personal account with an Ecuadorian bank in order to make the actual deposit. As a client, we can advise you on the simplest way to achieve this and the best banks to choose.
This is actually the recommended option since opening an account on your own in Ecuador can take time, due to a current backlog of applications. But by partnering with specialist lawyers on the ground who have a working relationship with those banks, we can expedite the process.
Finally, when applying for permanent residency by deposit, you will need to provide a title, policy or certificate of deposit for a minimum term of 730 days and it must be issued by a credit institution that is recognized by the Ecuadorian Superintendence of Banks.
The minimum value of this deposit at the current time of writing (2022) is for $42,500 and you will not be able to withdraw these funds until the minimum term has elapsed.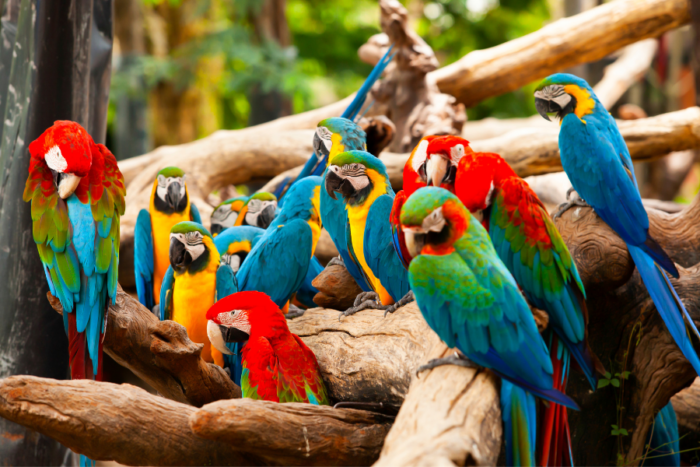 Real estate visa requirements
As with the bank deposit option, the real estate visa has a minimum value of $42,500 and you will need to provide all the same common documentation (passport copy, criminal record check, etc.).
And again, you will need your certificate of migratory movement (from the Migration police) and documentation pertaining to your regular immigration status. Both of these requirements are generally only applicable only when you are in the country, though we can also arrange them for you, on your behalf to help things run much smoother.
The real estate visa also requires a deed of purchase, whereby the sale is registered with the property registry and with a value of 80 times the basic unified salary (i.e. the minimum wage.)
It should be mentioned that, as the value of this basic wage is set to increase over time, the minimum investment amount in USD will continue to rise with it.
So if investing in property in Ecuador is something you are interested in, now is the time to get in touch with us while there are plenty of property bargains to be had. Prices are only going to rise and demand is rising with it, so it's best to get in as early as you can.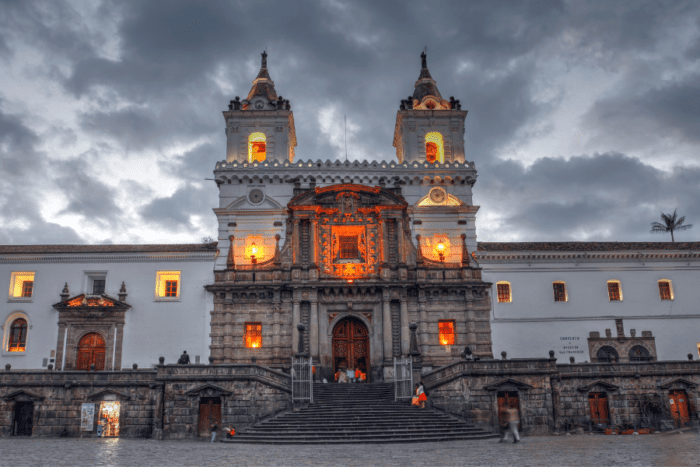 Ecuador residence by investment visa requirements
Ecuador investment visa requirements include the same basic documents mentioned previously (passport, background checks, etc.) and again you will need to ensure that you get the documents notarized and translated where necessary.
You will also need to provide a deed of purchase for the purchase of shares within a legitimate Ecuadorian company as registered with the Superintendence of Company, Securities and insurance.
You will also need to provide a minute, certificate, or deed to prove that the capital invested in the business is indeed your own and that it has come through an approved credit institution.
The minimum value of investment with this option is currently (2022) $25,000.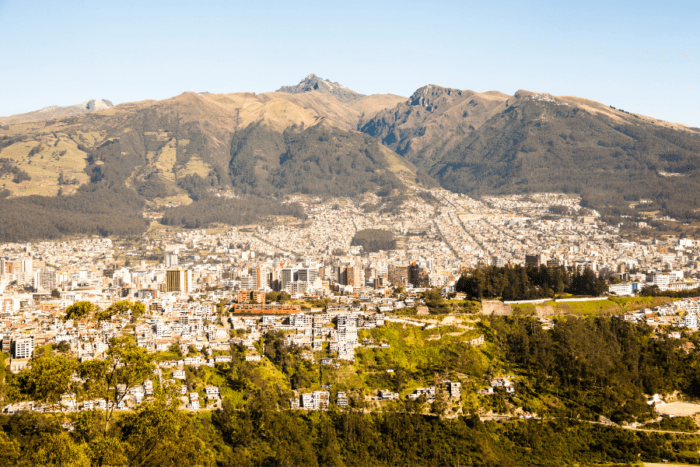 How to get Ecuadorian citizenship
Once you have obtained permanent residency then you can also apply for Ecuadorian citizenship. To become an Ecuadorian citizen, you need to have lived in the country legally for a minimum of four years, though you are free to leave Ecuador for 90 days per year.
Citizenship is possible after 4 years of living and the process is as follows:
Apply for temporary residency
Apply for permanent residency
Apply for citizenship
A temporary residency visa is valid for two years, then after three years (on your second temporary visa), you can apply for permanent residency.
After four years of legal residence, you can apply for Ecuadorian citizenship.
As an Ecuadorian citizen, you can also get a new passport. With an Ecuadorian passport, you can enjoy visa-free travel to many Latin American and Caribbean countries, plus Asian countries including China, South Korea and Singapore.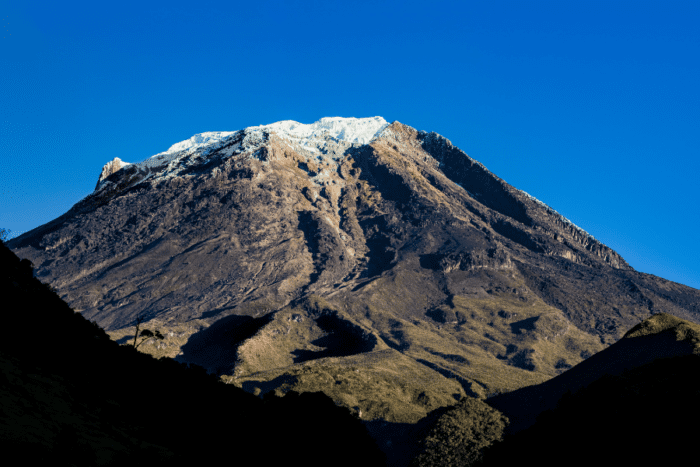 Ecuador citizenship FAQs
Does Ecuador offer citizenship by investment?
No. Ecuador does not offer citizenship by investment directly, but it does offer a highly-affordable residency by investment option with the option to obtain citizenship at a later date.
Does Ecuador allow dual citizenship?
Yes. Ecuador allows dual citizenship, so provided your home country also allows it, you can enjoy Ecuadorian citizenship while keeping your national identity.
So if you are from Canada or Europe, for example, this is possible but there is no such agreement between the US and Ecuador, as the US does not allow dual citizenship.
Is it easy to get Ecuador citizenship?
Yes. In our experience, it's a rather simple and straightforward path. You have various options for becoming a permanent resident and you are then free to apply for citizenship after four years.
Ecuador investment visa requirements are reasonable and overall the visa fees are quite low. The country also has retiree-friendly options for those living on a pension plus options for those receiving a regular fixed income from abroad, such as freelancers or rentiers.