This ultimate guide will take an in-depth look into different routes to establishing a second residence in Bermuda residency, their eligibility criteria, and whether or not you should consider this beautiful country for your second home.
At a glance, Bermuda seems perfect with its tax-free regime, thriving economy, and pristine sand beaches. However, fewer taxes and breathtaking landscapes are only two pieces of an offshore puzzle.
Here at Nomad Capitalist, we help our clients go where they're treated best by offering them a holistic strategy that includes more than just a second residency or passport. It encompasses your lifestyle, family, business, and tax planning.If you want an A to Z service for your offshore plans, reach out to us, and we'll make your dream life a reality.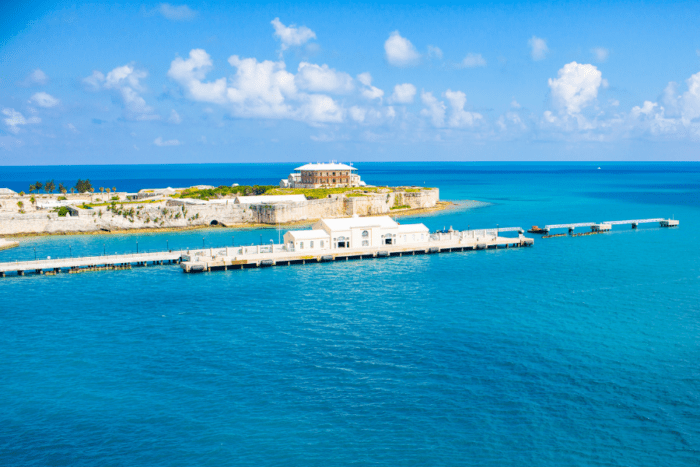 Bermuda – Country Overview
Bermuda is a self-governing British Overseas Territory in the North Atlantic Ocean (though people often mistake it for being in the Caribbean). The island nation comprises seven main islands and over 170 islets and rocks. The capital is Hamilton, and the largest island is Main Island.
The country has a population of 61,700 people and has one of the world's highest population densities.
The island is about 650 miles east of Cape Hatteras (North Carolina, U.S.) and is easily accessible (within a few hours) from major US cities like New York, Miami, Boston, etc.
The official language is English, and the official currency is the Bermudian Dollar (BMD), pegged 1:1 with USD.
Bermuda – Economy
Bermuda has a thriving market-based economy with one of the highest GNP per capita worldwide.
The tourism and financial services sectors significantly contribute to the country's economy. These sectors employ nearly all of the country's workforce, directly or otherwise.
The pink sand beaches, warm climate, and the beautiful town of St. George (UNESCO World Heritage Site) attract thousands of tourists to the country annually – most of whom are from the US.
After World War II, the country began establishing itself as an offshore financial center with no income or capital gains taxes. The government earns most of its tax revenue from import duties, payroll, and consumption taxes.
The absence of corporate income taxes has made the country a popular jurisdiction to set up a company.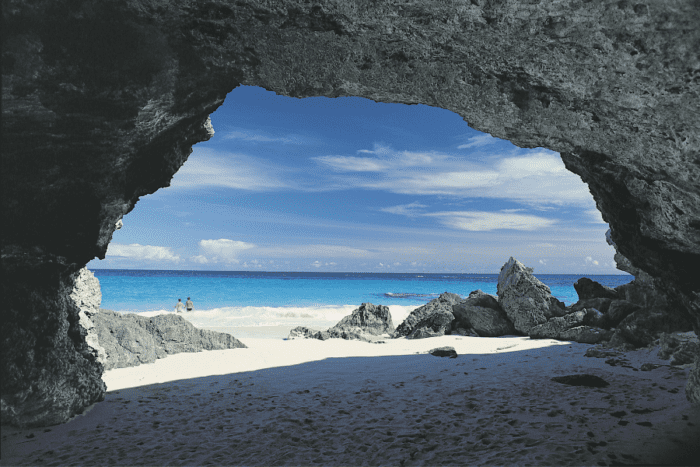 How to Establish Residency in Bermuda?
The foundation for foreigners gaining entry, residency, and citizenship in Bermuda can be found in the Bermuda Immigration and Protection Act (BIPA).
There are many different types of residences you can apply for in Bermuda. However, the following are the two most relevant and significant residency options:
Just two years ago, Bermuda launched its new investor visa programme, the Economic Investment Certificate (EIC). The certificate is valid for five years and allows the investor to live, work, and do business in Bermuda.
Bermuda also has its version of a digital nomad visa called the Work from Bermuda certificate.
Bermuda's Economic Investment Certificate (EIC)
In 2021, Bermuda launched the Economic investment certificate allowing foreigners to invest in the Bermudian economy in exchange for residency.
Through this program, the government aims to boost the economy and create jobs in Bermuda.
The minimum investment for EIC is BMD$ 2.5 million (or the equivalent in another currency or asset), and the sum can be invested in one of the several government-approved routes. The certificate is valid for five years and costs $2,625.
As an EIC holder, you can live, work, and do business in Bermuda. Your spouse and children (under 25) can also live in Bermuda. However, children over 18 must be enrolled in higher education.
After five years, you would be eligible to apply for a Bermudian Residential Certificate (RC). An RC is a permanent residence permit that enables you and your family the right to live and work in Bermuda indefinitely.
EIC Investment Routes
According to the government's Economic Investment Certificate and Residential Certificate Policy, the following investment routes are available to investors:
Purchase of Bermudian real estate (residential or commercial property).
Purchase of Bermuda government bonds.
Contribution to Bermuda Trust Fund.
Donation to a Bermuda Registered charity in the areas of sports development, youth, seniors, and health.
Investment in an existing Bermuda-based business.
Setting up a new Bermuda-based business.
Contribution to Bermuda's Sinking Fund for Debt Reduction.
Any other similar venture that benefits Bermuda and its people.
Foreigners interested in purchasing real estate in Bermuda must first obtain a license to hold or acquire land (applies to both residential and commercial real estate).
Eligibility Criteria
EIC applicants must:
Provide proof of investing at least $2.5 million BMD in one of the government-approved investment routes.
Be aged eighteen years or above.
Be of good character and conduct.
Not have a criminal record.
Comply with the Bermuda Department of Health requirements and protocols.
Once you receive the EIC, you must meet the following conditions to maintain your certificate and residency status:
Hold your investment for five years.
Spend at least 90 days a year in Bermuda for five years.
Work from Bermuda Certificate
Bermuda launched its Work from Bermuda One-Year Residential Certificate on August 1, 2020. The aim of this initiative was similar to the digital nomad visas established by other surrounding countries – to cash in on the increasing remote work trend and to make up for the tourism revenue lost due to the pandemic.
Bermuda's version of a digital nomad visa is far more straightforward than other countries since it doesn't assert a minimum income requirement.
Successful applicants can live and work in Bermuda for up to a year as long as they work remotely for a foreign employer.
Family members will need to apply and pay a fee separately. An income earner with dependents should submit one form for each
Eligibility Criteria
The applicant for the Work from Bermuda certificate must:
Be aged 18 years or above.
Pay the application fee of $263.
Not have a criminal record.
Have health insurance.
(in the case of a remote worker) work for a foreign registered/operated company.
(in the case of a student) be enrolled in a research, undergraduate, graduate, or doctorate program.
Have substantial means or a consistent source of annual income.
Supporting Documents
The application process is entirely online, and you have to submit the following supporting documents:
proof of employment/evidence of school enrolment
color scan of your passport photo page
color scan of visa information
The list of documents mentioned above is not exhaustive, and you may have to submit additional documents if required. All supporting documentation must ideally be in English.
Timeline
Once you submit your application, you can expect a response in five business days. You will be contacted by email. You will also receive the Work from Bermuda certificate via email.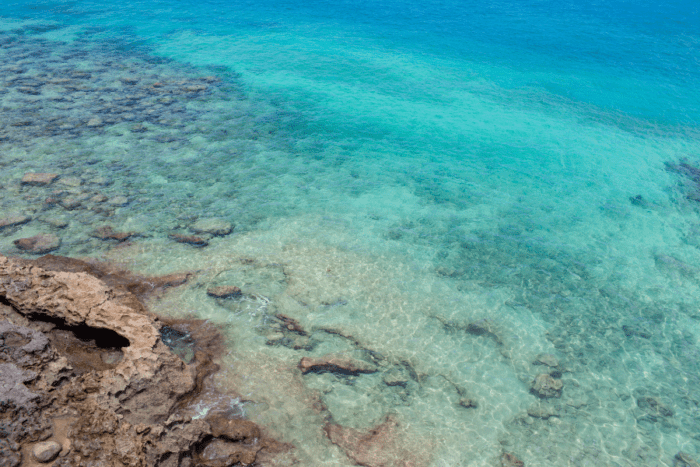 Should You Consider Bermuda as a Second Home?
Bermuda strives to wow investors and entrepreneurs with its minimal taxes, thriving economy, and breathtaking views. However, is that enough?
With a price tag of $2.5 million, the Bermudian economic residence program loses most of its appeal since many Caribbean countries offer a passport for only a fraction of this sum and with no physical presence requirements.
You can even acquire an EU Golden Visa and still be left with over a million to spare with that sort of capital.
Knowing all your options is essential before selecting a country for a second residence or citizenship. But we know how difficult it can be to keep track of all the new programs and avoid the fraudulent ones
That's where we come in. We do all the legwork, so you don't have to.
At Nomad Capitalist, we assess all the options and present a holistic offshore strategy tailored to your needs. The only thing you have to do is reach out to us.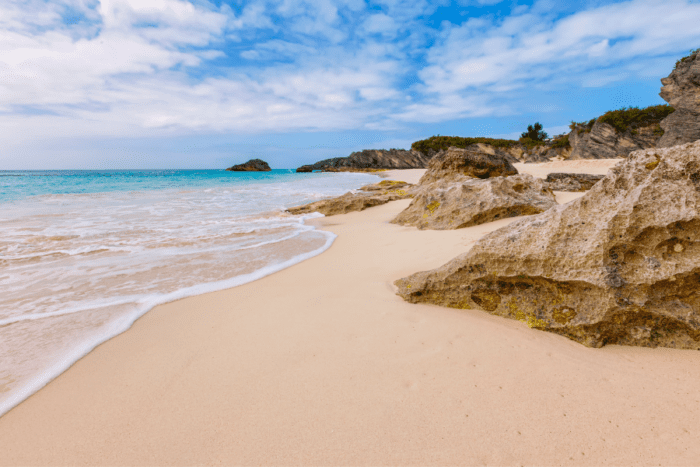 How to Establish Bermuda Residency FAQ
Are there any good alternatives to Bermuda residence-by-investment program?
Plenty. In fact, at $2.5 million, the price tag declared by the Bermudian government is extremely over-ambitious.
For comparison, some nearby Caribbean countries offer citizenship for as little as $100,000. A Caribbean passport also offers hundred-fold travel freedom than a Bermudian residence permit.
If Bermuda wants its economic residence program to stand out, it has to offer something similar or better than the world-renowned Caribbean citizenship and residence programs.
How to Acquire Bermuda citizenship?
Obtaining Bermudian citizenship is possible after ten years of legal residence. Once acquired, you become a British Overseas Territories Citizen.