Last Updated July 9, 2020
Dateline: Kuala Lumpur, Malaysia
The Nature Island, Dominica is renowned for its unspoiled natural beauty. Its standard of living is pretty high, especially when compared to other countries in the region.
Dominica welcomes over 200,000 tourists every year, most of whom are day-trippers that visit the island as part of their cruise journey. They love the beaches, the mountains, and the luxury-dripping resorts. 
But the thing that makes the island the most money is their citizenship by investment (CBI) program that they've been running for nearly two decades now.
In exchange for $100,000, you can get your hands on a Dominica passport – there isn't much more to it than that. It's a straightforward CBI passport, some might even call it basic. 
At the same time, it's award-winning. The Dominica CBI program was rated the best in the world by the Financial Times' Professional Wealth Management magazine that publishes the CBI index. Dominica also came in second in Arton Capital's Index. 
Of course, you must take these, and other Dominica's rewards, with a generous pinch of salt – the citizenship by investment lobby is powerful indeed. 
Still, Dominica remains one of the best value citizenship by investment options in the Caribbean. It is tied for first place as the cheapest economic citizenship that you can obtain anywhere in the world, really.
Dominica is a great option for several different kinds of people. If you have bad visa-free travel on your current passport, for example, a Dominica passport will grant you access to over 135+ countries.
And, because of its low price and fast processing time, it is also a good option for those who are looking for a fast second passport as an insurance policy or a means to quickly renounce US citizenship.
In this article, we will cover everything you need to know about Dominica's citizenship by investment program, so you can decide if this country's passport might be the right one for you. 
What Is Citizenship by Investment?

Why Dominica?

Dominica's Citizenship by Investment Program

How to Obtain a Dominica Passport

The Donation Option

The Real Estate Option

Dominica's Real Estate Investment Options, Listed 

What Is Your Best Option?

The Step-by-Step Application Process

Program Fees and Eligibility Requirements

Get Your Citizenship in 6 Steps

Other Ways to Become a Citizen of Dominica

The Pros of Dominica Citizenship

The Cons of Dominica Citizenship

Your Dominica Citizenship FAQs

What Happens Next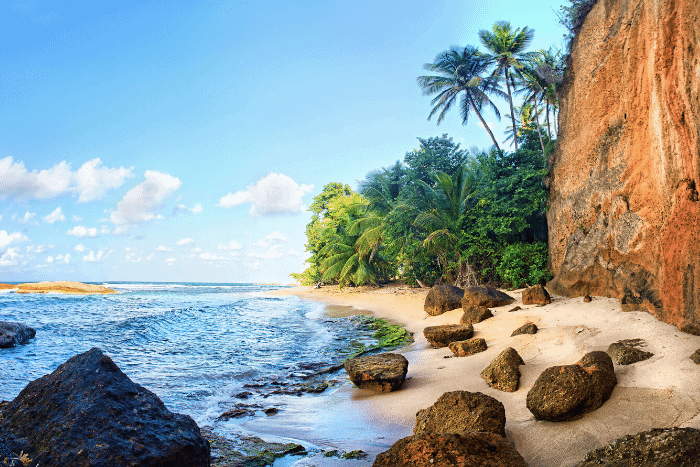 What Is Citizenship by Investment?
A citizenship by investment program, also called economic citizenship, is a program that is run by a national government whereby investors can, essentially, buy themselves a passport. 
The reasons as to why a government would choose to sell their citizenship vary, but it mostly has to do with raising foreign capital, improving their infrastructure, and diversifying their economy.
A foreign investor will be asked to do one, or multiple, of the following when purchasing a citizenship:
Make a donation to a government fund

Invest in financial instruments, such as government bonds

Purchase (pre-approved) real estate in the country

Open up a local company and employ a set amount of local people
There are usually many rules to adhere to and numerous steps to take in the process of obtaining citizenship, so it's something best undertaken with the help of a CBI industry professional. 
Why Dominica?
Before we get too far ahead of ourselves and jump into all the details of how to get Dominica's citizenship by investment, let's take a look at the country of Dominica itself.
Known as the "Nature Island of the Caribbean", Dominica (not to be confused with the Dominican Republic) is arguably one of the most beautiful islands in the Caribbean. 
Located between the French overseas territories of Guadeloupe and Martinique, the island has numerous rivers and waterfalls, green mountains, and beautiful ocean views (despite a limited number of beaches).
With rainforests full of rare plants, animals and birds, and opportunities to snorkel and dive to shipwrecks and underwater hot springs, it's no wonder that Dominica is a growing ecotourism destination.
Dominica also has the benefit of being an autonomous country. The UK granted independence to Dominica in 1978 and the country now has a parliamentary democracy with a President and Prime Minister and a judiciary system based on English common law.
The entire country is about the size of Singapore and there are fewer than 75,000 people who actually reside on the island. Most residents are of African descent, although there is also a small indigenous population (the last in the Caribbean) and a growing number of white and Chinese inhabitants.
English is the official language, but the French dialect, Creole, is also widely spoken.
To top it all off, Dominica is considered one of the happiest places in the world to live, with a great island lifestyle in a safe, friendly, and beautiful country.
With all these attractions, you may be contemplating the possibility of spending the rest of your life in Dominica. 
However, you do not have to live in this island country to become a citizen there and enjoy the many benefits that come with having a second passport.
Dominica's Citizenship by Investment Program
For the right price, you can become a citizen of this country.
Dominica is widely known as one of the fastest countries in the world to get a second citizenship due to its long-running economic citizenship program. It is one of the oldest citizenship by investment programs in existence, second only to St. Kitts and Nevis.
Dominica has offered economic citizenship to investors willing to donate $100,000 to the country since 1993. The program is enshrined in Section 101 of the Dominica Constitution and Sections 8 and 20 of the Citizenship Act, giving greater credibility and security to the program.
While the average timeline to process Dominica citizenship is about three months, it can take anywhere from 2-4 months for most nationalities to obtain full citizenship. As always, there are unique cases where it may take longer.
The Citizenship Act also waives any residence requirements for qualified investors, making it possible for interested individuals to obtain Dominican citizenship without ever residing in the country.
The Price Dilemma
Back in 2015, Dominica received visa-free access to the Schengen area and became one of only two real passports for sale at the time that had access to the EU. 
With that added value, Dominica decided to raise their price for the first time from $100,000 for a single applicant to $175,000, effective August 2016.
However, several other Caribbean countries decided to join the economic citizenship club circa 2016 and Dominica eventually walked back their price to the original $100,000 before they even reached August of 2016.
Fast forward to 2017, and the increased competition among the Caribbean citizenship by investment programs, combined with a few devastating hurricane seasons, ignited a price war. 
With five programs now available in the region, these countries' governments decided to lower their prices for both the donation and real estate options to attract investors to their shores, and not their neighbors.
Personally, we doubt that the prices will go below the $100,000 floor. Two countries are currently at this price-point, including Dominica, but do not take it as a justification to sit around and wait.
We have no doubt that things will change; with each election, with each world crisis (e.g., Covid-19), and with each hurricane season, the CBI industry doesn't stay the same for too long.
How to Obtain a Dominica Passport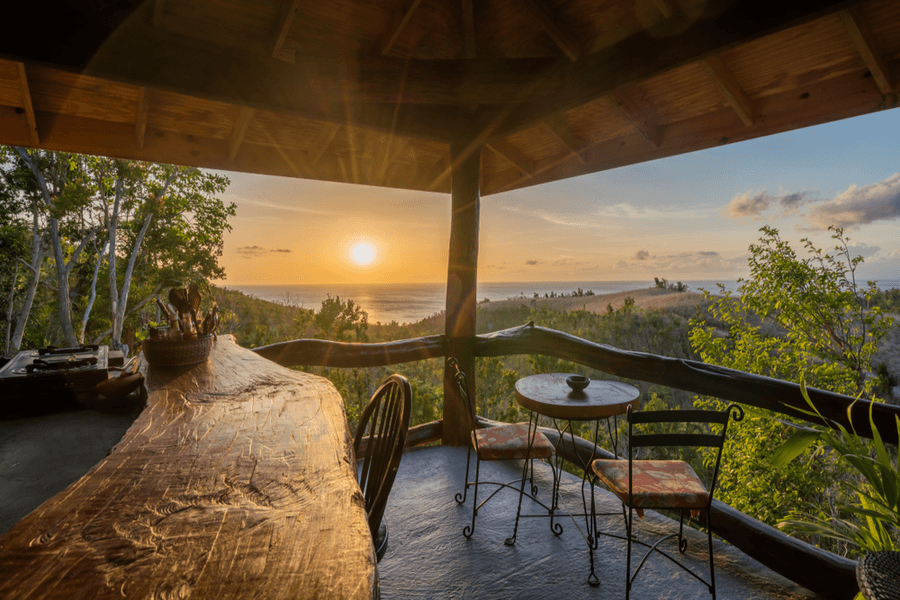 Unlike other islands that offer citizenship by investment, your only two options in Dominica are to make a donation or purchase real estate. 
You cannot make investments in companies or buy government bonds, for example.
So, let's talk about the two ways you can obtain Dominica's citizenship in more detail. 
The Donation Option
The donation is the oldest and the simplest option available. While most people are familiar with the $100,000 price tag, there are actually a few variations on the price.
It depends if you are applying alone or with a spouse, and whether or not you are bringing children into the equation.
The final price breakdown is as follows:
Single applicant –

$100,000

non-refundable contribution

Main applicant and spouse –

$175,000

non-refundable contribution

An applicant with up to 3 dependents (applicant plus spouse and two children below the age of 18) –

$200,000

non-refundable contribution

Additional Dependents (4+) –

$200,000

non-refundable contribution and

$25,000

for each additional dependent
It doesn't get easier than that. You pay the due diligence and fees, make the donation, and you're in. You'll get to collect your passport in very little time.
All donations go into the Economic Diversification Fund and are utilized for private and public development endeavors in the country. 
Public endeavors include building schools, renovating hospitals, building a national sports stadium, and promoting the offshore sector. Private sector projects include tourism, information technology, and agriculture.
Last year, roughly $1.5 million from the economic citizenship program was used to promote small business development, and over double that amount was used for the National Employment Program. 
All in all, it looks like Dominica is a business-minded and business-friendly country ready to welcome those who can contribute to the country's development.
The Real Estate Option 
The more complicated and expensive option is to invest in real estate. It has been available to investors since 2015.
Similar to other citizenship by investment programs in the Caribbean, Dominica offers economic citizenship to those willing to purchase approved real estate in the country. Dominica has a low entry point of USD $200,000.
Two or more applicants can apply together with a single purchase, as long as each applicant contributes the minimum $200,000 toward the investment.
The government allows for the real estate option because the money goes directly toward investment in the country. However, because that money essentially goes to developers, the government charges an additional fee on top of everything else to get some money out of the process as well.
With that in mind, the final price breakdown for the real estate option is as follows:
Authorized Real Estate Purchase –

$200,000

(minimum)

PLUS, the government fee

Single Applicant –

$25,000

A married couple –

$35,000

A family of up to 4 persons –

$35,000

A family of up to 6 persons –

$50,000

A family of 7+ persons – 

$70,000
The main benefit of the real estate option is that you can eventually resell the property and essentially recoup the investment. 
To do so, you must hold the property for at least three years. If you choose to resell to another CBI applicant, however, you will have to wait a total of five years from the original purchase date.
Whether or not you sell your property to someone later, it is very likely that you are going to lose some money on the investment. 
And, depending on the developer and when you can actually purchase the property, it may take you a little bit longer to get your passport.
The bottom line is that there are a few more logistical issues to be aware of with this route.
Dominica's Real Estate Investment Options, Listed 
Until recently, there was only one real estate option in Dominica. Now, however, you have half a dozen choices with several connections to big names like Hilton and Marriott.
One of the concerns that people talk about with the CBI real estate investments in the Caribbean, in general, is that properties aren't always that enticing. 
For one, it can be expensive to get the necessary building materials to these islands which means that what you get may be a bit underwhelming compared to what you would normally expect for the same price elsewhere.
Secondly, you are restricted to purchasing government-approved real estate. You can't buy just any real estate that you find online; you have to buy from one of the approved developers. This can mean that you won't get as much real estate as you would on the open market.
Nonetheless, you're ostensibly buying something of value that you can resell a few years down the road. 
Some of these investments will allow full ownership, but others are timeshares or undivided shares, which can greatly impact resale value and your use of the property.
Finally, while $200,000 is the minimum, the developers will have options above the $200,000 price. 
These are all important details to keep in mind as we review the six real estate options available in Dominica.
Anichi Resort & Spa
Anichi Resort & Spa is a member of Marriott's Autograph Collection. The resort is located on 12 acres of one of the few beaches on the island – the picturesque Picard Beach in Portsmouth.
There are a total of 128 rooms with private dip pools, pool lounges, swim-up bars, specialty restaurants, a ballroom, and a spa.
There are two purchase options available to citizenship by investment applicants:
Redeemable Preferred Shares

. For $220,000 you will receive a certificate of ownership.

Freehold Suites

. You can purchase a Calypso Suite for $300,000 or a Swim-up Suite for $320,000. 
With either purchase, you will receive a title deed to the property.
Whichever option you choose, the resort will manage your property and place it in a rotation system. While you will not be available to use your property for residential living, you will have the right to stay at the resort for two weeks each year.
Bois Cotlette
Bois Cotlette is one of the oldest surviving estates in Dominica, dating back to the early French settlements of the 1720s. The estate is hidden in a valley and maintains the plantation architecture of its early days.
The plantation still grows coffee, sugar, and cocoa and produces chocolate. The agricultural roots of Bois Cotlette make it the perfect destination for those with preparedness in mind. 
They offer three distinct investment options:
Liquidity Option

. Preferred share owner – a guaranteed full return on your investment in the event of a death or if you have owned the property for more than five years.

Preppers Option

. This option will allow you to use your property to wait out short to medium duration life disturbances. In the case of a natural disaster such as an earthquake, flood, tsunami, or tornado, you can stay anywhere from 1-3 months at your property. In the event of an economic or political collapse, you can stay for 3-6 months while you plan to return to normal society.

Safe Haven Option

. This option allows you to spend up to nine months at Bois Cotlette if a defined event – such as economic or political turmoil or a prolonged natural disaster – occurs in your region of the world.
Cabrits Resort Kempinski
This resort opened in October 2019 and all investment options are now sold out. However, the resort is still listed on the government's citizenship by investment website, meaning that you can still buy from a previous investor looking to sell and qualify for citizenship.
Range Developments is building Cabrits Resort Kempinski on the white sand beaches of Douglas Bay, in the north-west end of Dominica. The hideaway resort is surrounded by the Cabrits National Park and builds on Dominica's renowned eco-tourism initiative.
The Kempinski is part of Europe's oldest luxury hotel group and a minimum investment of $220,000 into the project will automatically enroll you in the highest tier of the Kempinski loyalty program, apart from granting you Dominica citizenship.
Jungle Bay Villas
Once your application is approved, you will receive an individually deeded title to a 400 sq ft villa and 1200 sq ft of land, qualifying you for Dominica citizenship.
Luxury Sea View Villas start at $255,000, a price that includes all closing costs, transfer taxes, deed registration, and legal fees. 
Your villa will serve as hotel accommodation and will be fully maintained by hotel management.
Rental proceeds from the resort will be held in a dedicated villa rental account available for owners to review. All after-expense rental income will be split 50/50 between Jungle Bay and the villa owners.
Additionally, as a villa owner, you will personally be able to use your villa for one week every year.
Sanctuary Rainforest Eco Resort and Spa
This is one of the few programs that offers an investment option set at the $200,000 minimum required by the government. Most are well above that threshold. 
By purchasing one preferred share in the Sanctuary Rainforest Eco Resort and Spa you will earn Dominican citizenship along with annual dividends once the resort is operational.
You and a family member will be allowed to stay at the resort up to seven days during the high season and 14 days during the low season each year.
As with the other investment options, you can resell your preferred share to another investor after five years and retain your Dominican citizenship. You can learn more about the resort here.
Secret Bay Residences
Secret Bay is an eco-friendly resort that was recently voted the World's Best Boutique Hotel and has received numerous awards over the years.
The sustainable, luxury villas will be available for whole ownership and are eligible for the CBI program for a limited time.
Ownership gives you a sustainable luxury vacation home accompanied by 5-star service including security, housekeeping, cooking services, vehicle use, high-speed internet, and free use of all adventure equipment.
You will also have access to three swimmable beaches, sea caves, a river, as well as a yoga pavilion, spa, and restaurant.
Tranquility Beach Dominica
Tranquility Beach Resort is part of the Curio Collection by Hilton. They offer fully-serviced one and two-bedroom condominium suites, as well as studio suites and one, two, and three-bedroom villas.
Amenities and services include a spa, wellness center, gym, restaurant, swimming pool, gift shop, and more.
The only investment option available at Tranquility Beach is to purchase undivided shares within the overall project. 
While this will give you unrestricted claim to the entire property, you will not have an exclusive claim to any single part of the resort.
What Is Your Best Option?
If you consider the numbers, then the donation option comes out a clear winner if you're a solo applicant. 
The donation will set you back $108,500, whereas the real estate investment will cost $233,500. 
That said, an individual who runs a cash flow business, for instance, may be looking to park a few hundred thousand dollars somewhere. 
By investing in CBI real estate, they could make a small profit over the next five years while getting what is essentially a free second passport out of the deal.
But this only makes sense if you don't really need that money in the meantime.
For anyone whose every dollar has a potential opportunity cost – crypto investors, Amazon FBA sellers, e-commerce folks, business people who have a quick turnover, and so on – the $100,000 difference between the two options could go toward much more profitable investments.
In that case, the $100,000 donation is the best option, even though you are essentially giving that money away.
In summary, if you're looking for the lowest cost route, just make the donation. 
If you have cash sitting around, you can consider the real estate option, but keep in mind that you might never see that money again because the Caribbean government-approved real estate developments are notorious for never getting finished (even though Dominica has the best track record of finished vs. not started in the region – 50%). 
The Step-by-Step Application Process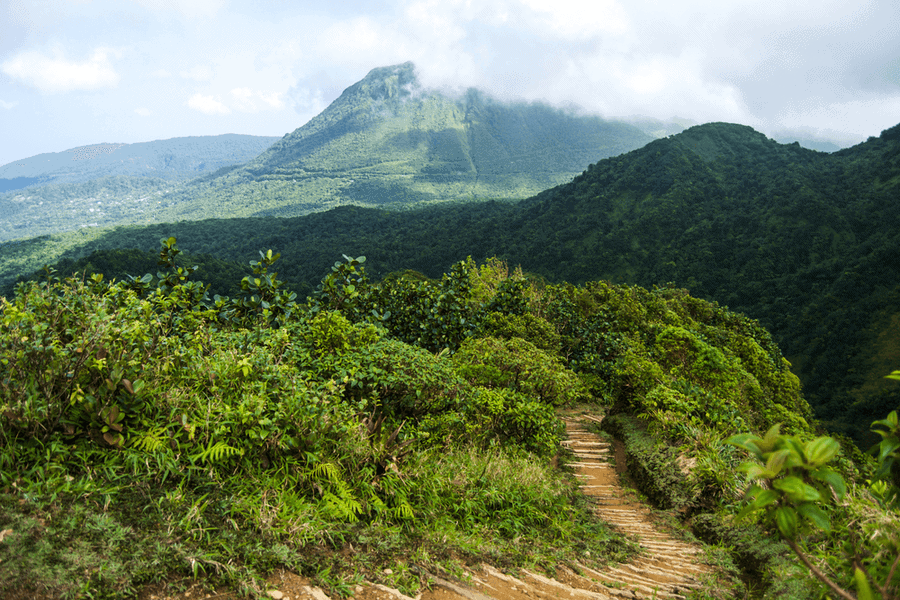 When it comes to the Caribbean, one worries that the government officials there are on 'island time' and that things might happen very slowly. But this isn't an issue in Dominica where the CBI program has the reputation of being the most efficient in the world. 
Let's take a look at what the program fees and eligibility are before we get to the nitty-gritty of the actual application. 
Program Fees and Eligibility Requirements 
All citizenship by investment applications in Dominica – whether by donation or real estate – come with government fees payable by each family member. 
The fees are comparatively low and include a:
Processing fee (per application) –

$1,000

Due diligence fee

Main Applicant –

$7,500

Spouse –

$4,000

Dependent (16+) –

$4,000

Certificate of Naturalization fee –

$250 per person

Expedited passport issuance fee –

$1,200 per person
There are other requirements that each applicant should keep in mind as well when applying for citizenship by investment in Dominica. One must:

Be over 18 years old

Not have a criminal record 

Go through third-party due diligence checks and approval

Have confirmed investment sources

Be in good health 
Unlike other economic citizenship programs in the Caribbean, Dominica does not exclude applicants from any particular country. 
At one point they did, but they now have a more efficient due diligence process that has allowed them to remove the list of excluded countries.
That said, if you are a citizen of Iran, Sudan, or North Korea, you will have to meet the following conditions before you apply: 
You must have resided outside of your country of citizenship for 10 years or more

You must have no substantial assets in the country of your citizenship

You must not have performed any economic activity there either 
6 Steps to Obtain Your Citizenship
So, how exactly does the application process work and how long does it take? 
You'll be glad to know that Dominica's CBI program is extremely streamlined and usually takes somewhere between 2-4 months. 
Dominican law stipulates a process time of at least two months, but the time varies from case to case depending on vetting procedures and the individual under consideration.
Step 1 – Gather Documentation 
You will need to work with your chosen agent to prepare all documents (in English) that will be submitted to Dominica's Citizenship by Investment Unit (CBIU). 
This includes all forms, supporting documents, a medical examination, and – if you are purchasing property – a sales and purchase agreement to reserve your selected real estate. 
At this point, the authorized agent will most likely conduct background checks and take other due diligence measures.
Step 2 – Submit Application 
Once your agent has determined that everything is in line, your application will be submitted for review. 
Though an interview is currently not mandatory, it is requested in some cases. The interview is normally conducted in Dominica, but it can be conducted outside the country for an extra fee. 
Step 3 – Wait
During this time, the government will conduct its own due diligence to vet all the information you have provided in your application. 
At the end of this period, normally 2-4 months, you will be notified whether your application has been accepted, delayed for further processing, or rejected.
Step 4 – Make the Investment 
Once you have been notified by letter from the CBIU that your application was accepted, you can make the donation or complete the payment on your selected real estate property. 
The government will not transfer or use the funds you deposit in the citizenship account until naturalization certificates have been issued to you and your family.
Step 5 – Obtain your Passport
Once the CBIU receives proof of payment on your investment, they will issue your certificate of registration (or naturalization). You can then use it to apply for your Dominica passport.
While this process is extremely streamlined, it does require a lot of paperwork. For that reason alone, it can be helpful to base yourself from one location while going through this process.
Everything you deliver with your application has to be less than 90 days old, which means that there is a lot of coordination required on your part to pull everything together within the set timeframe. 
Other Ways to Become a Citizen of Dominica
It is also important to note that citizenship by investment is not the only way to become a citizen of Dominica. For example, as long as you maintain your Dominica citizenship, you can then pass on your second nationality to future generations.
You can do this in two different ways. The first is by physically having your child on the island as citizenship in Dominica is conferred on the basis of jus soli or "right of the soil."
The second is through descent one generation back. If one of your parents was a Dominica citizen, you can apply for Dominica citizenship by descent. This extends to the children of economic citizens as well.
Finally, it is also possible to become a citizen of Dominica via naturalization. 
Residents who have legally lived in Dominica for seven years can become naturalized citizens. Similarly, residents married to Dominicans may become naturalized citizens after five years of living in the country.
The Pros of Dominica Citizenship
As with most things, you should not base your entire second citizenship decision on a price point. 
Yes, Dominica is the best value option and relatively cheap compared to the $1+ million asking price for Maltese citizenship, but there are other factors to consider too. 
That said, the pros of Dominica's economic citizenship are many.
Since it's been around for so long, it's got solid footing in the industry and is able to offer plenty of benefits to its applicants. 
It's the most affordable. If you're a solo applicant looking for a great second passport, then Dominica is just the ticket. It's tied for the cheapest CBI program in the world, provided you go the donation route. 
No tax on your global income. If you don't reside in the country, your income won't be taxed. In other words, if you aren't a resident, Dominica's officials won't come after your income. 
Travel to 135 countries visa-free. Visit Europe's Schengen zone, the UK, Hong Kong, Malaysia, Singapore, and Turkey – among others – visa-free when you're a citizen of Dominica. 
'Fast' citizenship. You don't need to pass history or language exams, or have an interview in order to obtain a Dominica passport. 
Citizenship can be inherited. You and your kids can pass on Dominica citizenship to your children. It can be your legacy. 
You will be a citizen of Dominica for life. Once you obtain your Dominica passport, you will be a citizen of this country for life. Your citizenship has no expiry date. 
Dual citizenship allowed. You can enjoy a Dominica passport and remain a citizen of another country or countries. Along with your Dominica citizenship, you will get the ability to vote and purchase property, as well as the possibility to live and work in Dominica.
Bring the family. Your dependent children under the age of 30 can be added to your Dominica citizenship by investment application. You can also add dependent parents and grandparents over the age of 55. 
Optimize your taxes. There is no wealth, gift, inheritance, or capital gains tax in Dominica. It also has double taxation treaties with the US and CARICOM, no restrictions on the repatriation of profits or imported capital, several corporate tax incentives, full exemption from import duties, as well as tax relief benefits and export allowance. They also have generous tax holidays and other import duties and tax waivers.
A decent network of embassies. Dominica maintains 17 embassies and consulate generals around the world, 14 of which are located in North America and Europe. The other three are located in Morocco, India, and China. 
The Cons of Dominica Citizenship
Dominica has some really hefty pros when it comes to its CBI program, but there are always two sides to a coin. 
Here are some of the cons that you should consider. 
It's expensive if you have a family. Whereas the price for a single applicant is the best in the industry, families are let down by Dominica's CBI program. You can get citizenship in Antigua and Barbuda for the same $100,000 donation as a single applicant in Dominica.
An OK Tier B passport. Dominica citizenship will give you a relatively straightforward Tier B passport. There's really nothing about it that is amazing in terms of getting you into countries that are incredibly difficult to enter.
It's got a long-standing reputation. Since Dominica's is one of the world's oldest CBI programs, it's developed a reputation over time that's not always favorable. Although it shouldn't cause you any problems, just be aware that Dominica's CBI program was part of a few scandals in the past.
Passport revocation. While you are technically granted non-revocable citizenship for life in exchange for your donation, Dominica law does give the government power to revoke passports. So far, there was one case in the early 2000s in which citizenship was revoked. Dominica is also upgrading to biometric passports, which means that they could easily cancel a passport from a distance in the future.
It's been on the EU's blacklist. Dominica was placed on the EU list of non-compliant jurisdictions in the past, although it has since been exonerated. This means that Dominica willingly didn't participate in sharing tax and financial information with the EU. 
External influence. While the Caribbean CBI programs are relatively affordable, the downside is that many of these countries are still highly influenced by the western governments that most people are trying to get away from. So, while the US and Canadian governments do not have the power to directly shut these programs down, they certainly have some influence over them. 
Your Dominica Citizenship FAQs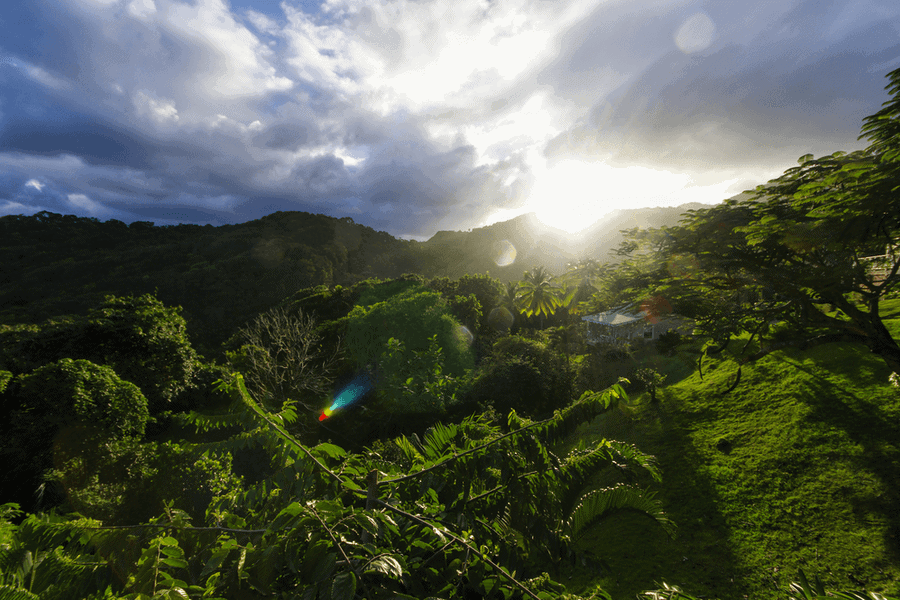 Although we've gone into great detail about Dominica's CBI program, there are bound to be questions that remain. 
Or, perhaps, you just want to have a quick reference to some of the most frequently asked questions – here they are. 
How can I apply for Dominica citizenship?
You will need to lodge an application via an authorized agent. You won't be able to personally apply for Dominica's citizenship. 
Who is eligible to apply for a Dominica passport?
A person older than 18, with a solid economic standing, good health, and no criminal record can apply for a Dominica passport. 
Must I travel to Dominica?
You won't have to travel to or become a resident in Dominica in order to apply for its economic citizenship. 
What are the Dominica CBI fees?
There is the investment amount, depending on which investment option you choose, the government fees, and various application and citizenship processing fees to account for. 
How long does it take to get a Dominica passport? 
While it can take as little as three months to receive your passport, you can probably expect the entire process to run for approximately three to four months. 
Can my family come too?
Yes. Dependents are allowed to be added to your citizenship by investment application. All dependent children up to the age of 30 can come, and parents and grandparents over the age of 55 can be added too. 
Do I have to pay taxes in Dominica?
If you don't reside in Dominica, you will not be liable to pay any taxes on your worldwide income. If you, however, choose to become a tax resident, keep in mind that Dominica does charge income tax on income generated within the island. 
What Happens Next
If you're seeking a "budget passport", Dominica is worth considering. It remains the world's most affordable place to buy citizenship, with low government and legal fees and a great $100,000 price tag.
Dominica also recently announced that it will make its due diligence checks stricter, which will, in turn, boost the integrity of their entire CBI program. They don't want to lose what they've worked so hard to build for over two decades now – that only makes sense.
But it is no longer the only game in town.
In fact, while it is tied for first place as the cheapest passport for sale in the Caribbean, there are cheaper options for married couples and families. 
But picking a citizenship isn't like selecting which speakers you're going to buy off of Amazon, especially when you're spending six-figure sums. You need to figure out which passport is best for you.
That's why it's always helpful to talk to someone who has gone through the process and who can give you honest advice about your situation.
Also, don't forget to look at the whole picture – where you want to live, travel, and do business – and figure out how Dominica is going to come into your equation. Or, if it should at all. 
We can help you cover all the bases.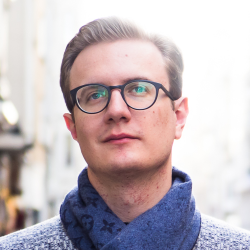 Latest posts by Andrew Henderson
(see all)