Dateline: Kuala Lumpur, Malaysia
The freedom to return to or depart any country, including one's own, is a fundamental human right. Human rights aside, actually leaving your country may not be so easy for some people. That's because obtaining a passport is technically a privilege, not a right, and as such your government can deny you a passport.
Here at Nomad Capitalist, we advocate that everyone should have a second citizenship and, along with it, two passports and two sets of options. But before you can even think about a second passport, you need to have your first passport.
For those who have been charged with crimes or have served jail time, this can be complicated, and we are occasionally asked: "Can a felon get a passport?"
Of course, different countries have unique laws. In Germany, it's legal to break out of prison so one might imagine that criminals are afforded a fair amount of rights when it comes to passports.
For the purposes of this article, though, we will focus on the United States as they have some of the western world's more aggressive rules on issuing passports.
We will examine two scenarios: those accused of felonies, and actual convicted felons who may have spent time in prison. We'll also examine other reasons you may be denied a passport, denied the right to travel or denied dual citizenship.
Who is Eligible for a Passport
First, let's get some definitions clear: a passport is a travel document issued to its citizens, and in limited circumstances, stateless persons or refugees.
For the majority of cases, citizenship is the tool that allows you to get a passport.
That is worth noting, not only to clear up the difference between citizenship and a passport but also because some naturalized citizens may risk being denaturalized if they commit a limited number of crimes, which would render them ineligible for a passport on the basis of not being a citizen.
But let's assume you are a natural-born US citizen who happened to commit a felony. The answer to "Can a felon get a passport?" is likely "yes", but there are some caveats.
Who Cannot Get a Passport?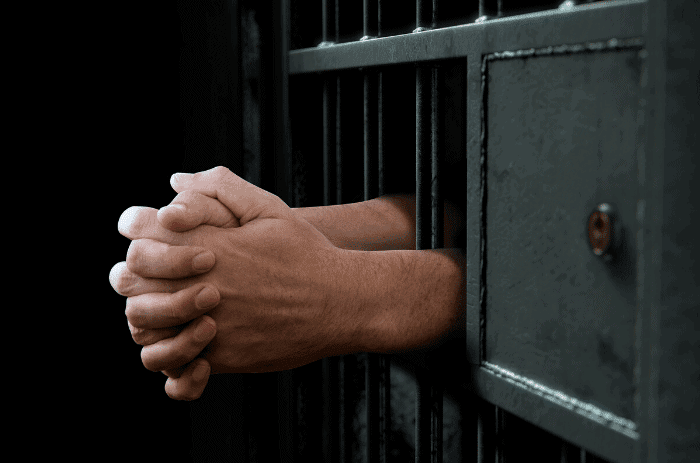 Applying for a US passport requires that you complete form DS-11 if you're applying for your first passport, or form DS-82 if you are an adult renewing an expiring passport. These forms, interestingly, don't ask about any criminal history but do indicate that the State Department will cross-reference your application with relevant agencies.
On the whole, the government policy has been to give felons more rights after being released from prison or otherwise completing their sentence. That is the case when it comes to passports, as there is only a small group of specific felons who are not eligible for a passport.
Namely, felons who were convicted of international drug trafficking will not be eligible for a passport. The government doesn't want its citizens crossing international borders to buy and sell drugs, and they will refuse you a passport accordingly.
The State Department may (or may not) also choose to refuse a passport to someone convicted of a misdemeanor drug crime, but they can't refuse a passport to first-time offenders who did not commit another crime.
If you're currently in jail for drug crimes or on parole for drug crimes, you'll be ineligible. I can't tell for sure, but I think there is a scenario where – barring logistics issues – certain inmates could actually obtain a passport.
You will also be refused a passport if you currently have felony charges pending against you or a felony warrant out for your arrest.
And of course, you will be denied a passport if a court order, probation order, or parole order states that you cannot leave the country. If you already have a passport and become subject to such an order, the State Department can cancel your existing passport.
Other Reasons to be Denied a Passport
Criminal history is not the only reason you may be refused a passport. Other reasons you may be denied include:
You owe unpaid child support – The government has taken an aggressive stance on ensuring that parents meet their child support obligations. As such, anyone owing $2,500 or more in back child support is ineligible to receive a passport.
Local law enforcement communicates with federal government agencies that work together to ensure you'll stay grounded until you pay your child support, at which point, it will take about a month to clear your ineligibility with the State Department.
You are in arrears on certain loans to the government – While the government won't often bail its citizens out of war zones or pandemic zones, they will charge you for the service when they do.
Unlike other countries, the United States will actually send you a bill for evacuating you from a problem area overseas. Evacuees must sign Form DS-5528 before you get on board. Until you pay the bill in full or arrange an "agreeable payment plan", you won't be eligible for a passport.
You owe back taxes to the IRS – If you owe $50,000 or more in unpaid taxes, the IRS will inform the State Department not to issue you a passport until you pay the bill, agree to an Offer in Compromise, or reach a payment plan agreement. You may also have any existing passport canceled.
Can a Felon Get a Visa?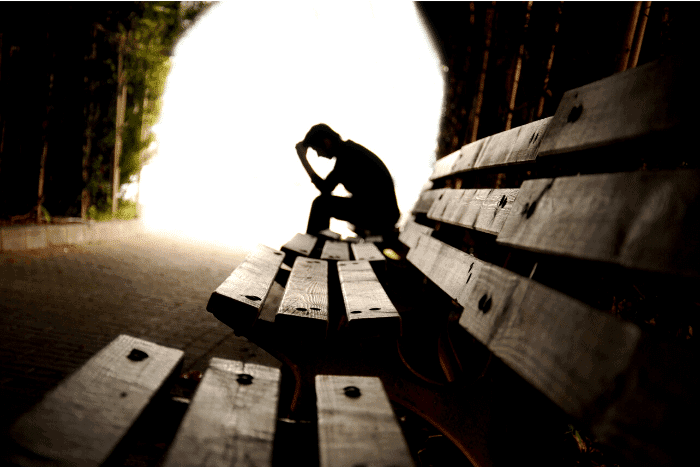 Just because you have a passport doesn't mean you can travel. As you can imagine, many countries wish to keep convicted criminals out of their country for both public safety and political reasons. Even petty crimes can be a hindrance to entering a foreign country, as can crimes like DUI or DWI; even George W. Bush had trouble getting into Canada while running for President.
Television shows that depict well-known kidnappers or terrorists who have "done their time" visiting the United States or other western countries are highly inaccurate. It just doesn't happen.
Fortunately for US citizens, a US passport is an excellent travel document that allows visa-free travel to most countries in the world.
I rarely meet a US citizen who has ever applied for a visa, since Russia and China are among the only major countries that require Americans to do so. By not having to get a visa beforehand, you won't be subject to a criminal records check before you travel in most cases.
While any border agent will check your passport against various databases, those databases don't often include foreign criminal databases. I've heard of border agents asking about former criminal history all the way down to smoking a joint in high school – and I encourage you to be honest – but I'm not sure how much actual data they have…. for now.
Unfortunately, more countries are moving toward "electronic travel authorizations" which are basically short-form online visa applications required before you travel. The United States itself requires this of visitors, and Canada, Australia, New Zealand, and the borderless Schengen Area of Europe have followed suit.
Australia, for example, requires US citizens to obtain an ETA before traveling. Among the conditions is that you couldn't have received a sentence of twelve months or more, whether you actually served it or not.
If you're a convicted felon, you'll have to apply for a visa and quite possibly a waiver of inadmissibility in that case. Other developed countries – most notably Canada, New Zealand, and Fiji – have similar rules to bar felons entry.
Challenges for Felons Living Overseas
If you are a convicted felon and you'd like to live overseas, you may run into similar complications. It goes without saying that if a country doesn't want you as a tourist, they don't want you living there full-time.
It's theoretically possible to live as a perpetual traveler, bouncing from one country to the next as a tourist. Not every country knows or cares about their visitors' criminal records, but don't expect to be sipping tea in London or attending a hockey game in Vancouver.
Most countries do require a criminal record from your home country before issuing a residence permit. There are a small number of countries that don't (or that only ask, but don't check), which I won't post here.
Many developed countries, and those that offer fast-track "residence by investment" programs via an investment, also dig deeper by asking if you've ever been arrested, pardoned, had a crime expunged, or any number of other ways you could technically say "no, I'm not a felon".
Challenges Getting Second Citizenship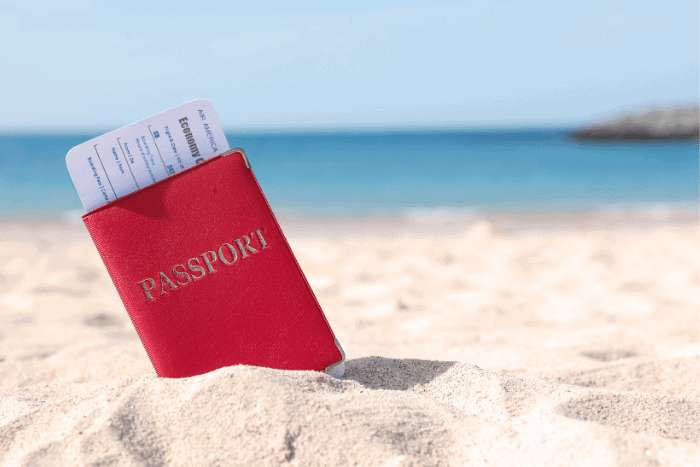 Seeing that we help clients obtain second citizenships, we are occasionally contacted by those with past criminal records about the chance of obtaining a second passport. Some of these people want a "Plan B", while others want to actively leave the United States and settle somewhere else.
So-called "citizenship by investment" programs that allow one to obtain a second passport in a matter of months are quite strict on those with criminal records. While petty crimes may be explained away, serious felonies and drug crimes, in particular, will almost always result in instant denial during due diligence.
While it is possible for a convicted criminal to obtain a second passport legally and without committing fraud against the new country, felons would generally need to pursue citizenship through:
Citizenship by Descent – Citizenship granted because one's parents, grandparents, or in some cases even great grandparents were citizens. Israel also offers the "Law of Return" to all Jews, and has allowed some convicted criminals to repatriate to Israel.
Naturalization – If you can manage to obtain a residence permit in a more permissible country, you can work your way toward future citizenship.
Fast-Track Naturalization – What I call "profitable passports", these programs are similar to citizenship by investment, but less commoditized. These countries may impose less strict due diligence as the process is similar to naturalization but faster.
While it's hard to adjust to life as a convicted felon, it can be equally hard to live life as a global citizen. While some countries are more biased against drug or violent crimes, many countries view all crimes including white-collar crime equally.
Any accused or convicted felon will likely need professional advice before traveling, applying for a tourist visa, or seeking a second residence or second citizenship.