Is it your dream to set up a company in Barbados in 2023? Going offshore is a great tactic that allows you to choose your tax rate and maximize tax savings. Establishing a legal entity in Barbados gives you excellent tax relief.
The island's business climate is welcoming, and the Companies Act of Barbados allows you to protect your assets. Are you interested in starting business activities in Barbados? Keep reading for our guide on the steps involved in company registration.
Starting a company in Barbados will not be ideal for all investors. Contact Nomad Capitalist, and we will find the best solution that meets your needs. We offer HNWIs company incorporation services as part of our holistic plans.
Let's take a closer look at Barbados, the benefits of setting up a company in Barbados, and what is required. Our in-depth guide gives you all the info on registering your business in Barbados and much more.
Barbados Country Overview
Barbados is an island country in the southeastern Caribbean Sea, located around 100 miles east of Saint Vincent and the Grenadines. Bridgetown is the capital of Barbados and the island's principal port. Barbados was a British Overseas Territory from the 17th century until 1966, when it gained independence.
In December 2021, Barbados became a republic, replacing the British monarchy with a president, Dame Sandra Mason, as the head of state.
Barbados has a population of around 282,000 and is home to a sizeable expat population, mostly UK and US nationals. English is the official language, and the East Caribbean Dollar is the official currency, pegged to the US dollar at a rate of $1 USD to $2.70 XCD.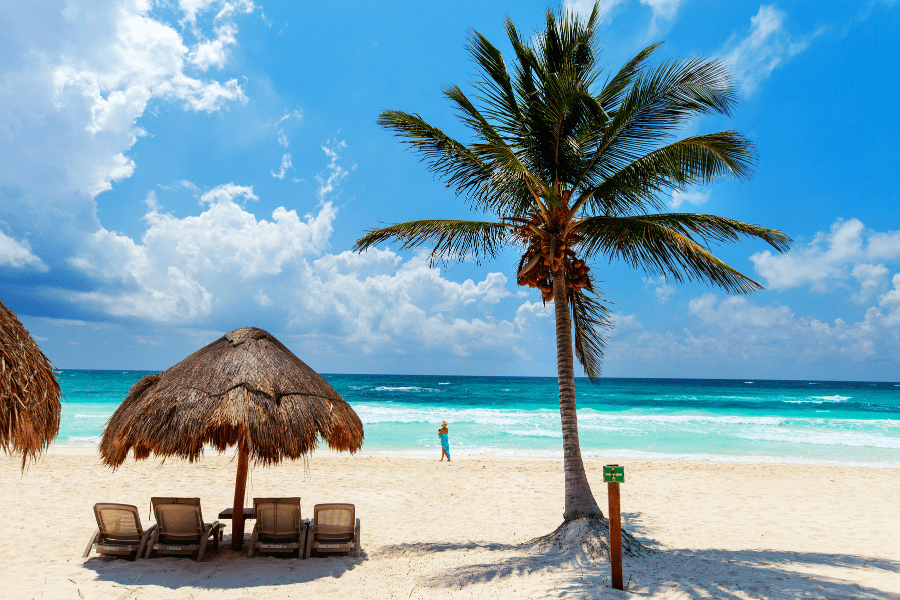 Barbados – Climate
Barbados enjoys temperatures between 86°F (30°C) and 81°F (27°C).
This delightful tropical island enjoys perfect weather all year, meaning you can visit any time during the year and find great weather conditions.
However, Barbados is one of the region's most vulnerable nations to climate change, with frequent and intense hurricanes hitting the island.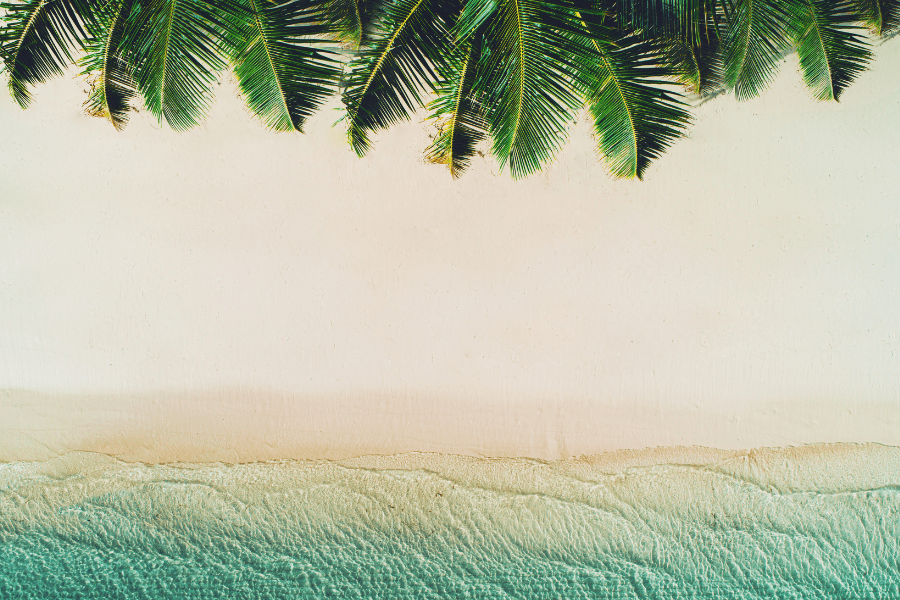 Barbados – Economy
In terms of its economy, Barbados is the remarkable success story of the Eastern Caribbean, with one of the highest per capita incomes in the whole of Latin America.
Tourism has replaced sugar and rum production as the primary industry in Barbados. The country's other economic drivers are the international business sector and foreign investment.
In 2018 Barbados revealed its massive debt of $7.5 billion, but with the help of the International Monetary Fund (IMF) has since implemented the Economic Recovery and Transformation plan.
After a decline of 14% in 2020-2021, the economy is recovering strongly. Barbados' economy is expected to continue its growth through 2023 but still faces challenges, including potential global slowdowns.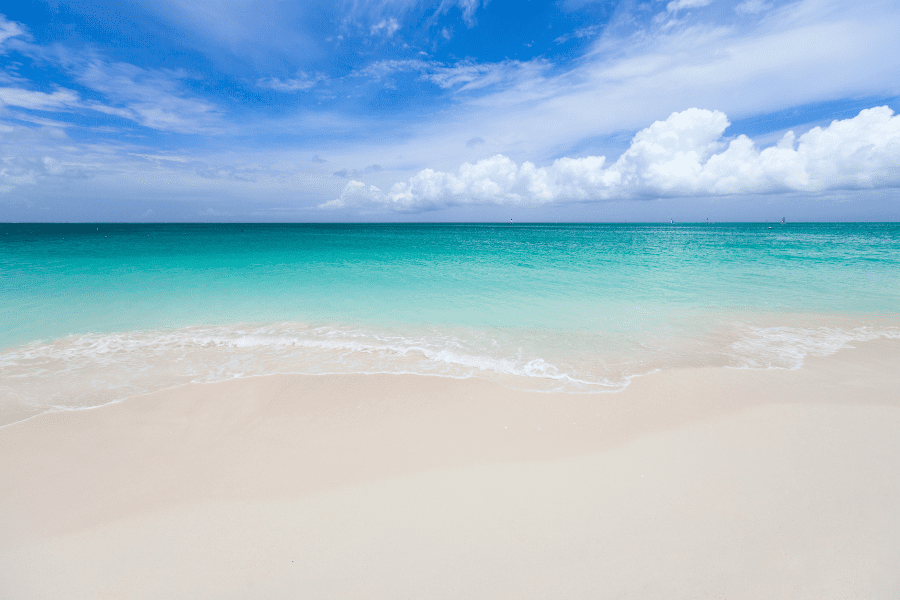 Benefits of Setting up a Company in Barbados
Company incorporation in Barbados is relatively straightforward. The company registration process is simple. Thanks to Invest Barbados, a government agency charged with landing foreign investments, you can easily establish an international business entity. Even if you're a non-resident, opening a corporate bank account is straightforward.
Investors like Barbados as a base for their business operations because its quality of life makes it an ideal local to live, raise a family, and work. They can also benefit from duty-free options to minimize manufacturing and processing expenditures.
By working smarter now, you could cut 50% of your expenses and increase your earnings by avoiding taxes and relocating your business to another country. Become a Nomad Capitalist client, and we will advise you on whether launching a new company in Barbados is the right fit for you.
Barbadian Company Formation Requirements
There is a range of business types you can set up in Barbados. These include international business companies, international societies with restricted liability, financial services sector enterprises, and limited liability companies.
Which Barbados company will you be most interested in establishing? An intellectual property holdings company? Or, would you like to follow in the footsteps of fellow foreign investors who have formed equity-holding companies, fund management firms, or merchant banks?
Barbados Company Incorporation and Registration with the Corporate Affairs and Intellectual Property Office
You must disclose the following details:
the proposed names of the company, including a minimum of two corporate names given in order of preference
the official address in Barbados where your new company will maintain its share registers, minute books, and other statutory data
the minimum, as in one, and the maximum number of directors
the full name and residential address of each of the company's proposed directors
details of the particular business focus of the company
the classes of shares, if more than one, that the company is authorized to issue
the full name and residential address of each of the company's shareholders
To complete the company registration process, you must supply the following information:
company name
the jurisdiction where the company was incorporated
incorporation date
the manner in which it was incorporated
the period fixed by its corporate instruments for the duration of the company
the extent to which the liability of the shareholders or members of the company is limited
guarantee that the company will operate in Barbados
the date when the company intends to commence operations in Barbados
the authorized, subscribed, and paid-up or stated capital of the company, any number of shares that the company is authorized to issue, and their nominal or par value
the full address of the registered or head office of the company outside of Barbados
the complete address of the principal office of the company in Barbados
the company directors' full names, residential addresses, and principal occupations.
Establishing an International Business Company (IBC) in Barbados
The Companies Act of Barbados legislates IBC registration and the incorporation process. Your application for an IBC license from the International Business Unit must include the following details:
a description of the intended business
the names and addresses of the proposed shareholders
the percentage of shares to be held
Establishing an International Society with Restricted Liability (ISRL) in Barbados
Filing of the articles of the organization to the registrar sharing the following details:
proposed company name
purpose of business
duration of business
name and address of each person who signed the articles of organization
application for ISRL license
If you're interested in establishing a bank in Barbados, the first step to take is to apply to the Central Bank of Barbados for approval.
This license application must cover exactly what international financial service is to be provided from Barbados, financial projections, names and addresses of the directors, names, and addresses of the shareholders, and the number of shares to be held, along with further due diligence details.
It is down to the Minister of Finance to approve the incorporation or registration of the new bank in Barbados. Their decision still needs to be approved by the Director of Bank Supervision, who grants licenses to companies conducting relevant activities such as international financial services.
The company must guarantee a minimum capital of US$2,000,000 if the bank is authorized to accept third-party deposits or a minimum capital of US$500,000 if the bank does not accept third-party deposits.
The yearly requirements of an IFSC, as established by the Financial Institutions Act, are:
renew by January 1
annual audit
file returns by January 31
submit financial statements
submit quarterly statements of a licensee's assets and liabilities to the Central Bank
file annual tax returns with the Barbados Revenue Authority.
Establishing an International Insurance Company in Barbados
You'll need to file the name reservation in advance. Send your license application to the Office of the Supervisor of Insurance along with draft articles of incorporation providing information on the following:
parent company information (including annual report) with required due diligence details
listing of officers, directors, and other service providers
purpose and intent of the company.
File the following incorporation documents with the Registrar of Corporate Affairs:
Articles of Incorporation
Notice of Address
Notice of Directors
Name Reservation
Company bylaws
Next, you'll need to send your bank copies of incorporation documents and relevant forms. Then you're required to refile your application with the Supervisor of Insurance.
Barbados Taxes
The pluses of setting up a new company in Barbados include capital gains not being taxed in the country. IBCs are not liable for withholding taxes on management fees and the like.
Corporation Income Tax in Barbados
Your company will be liable for taxes depending on whether it is resident in Barbados. Barbados law considers a company a tax resident on the island if its central management and control are located in Barbados, along with its core income-generating activities.
Barbados companies also pay taxes if they are domiciled in the country.
If your company incorporation took place in Barbados, that makes it domiciled in the country.
Domiciled and resident Barbados companies are taxed on their worldwide income regardless of whether the income is remitted to Barbados.
However, a company that is tax resident but not domiciled in Barbados is taxed on income derived from Barbados and any foreign-source income remitted to Barbados. Companies that are neither resident nor domiciled in Barbados are taxed only on income derived from Barbados.
Authorities define company income as the profit derived from that business or property in an income year. An exception to the rule relates to dividend taxation. The Barbados Income Tax Act (BITA) stipulates that where a Barbados company earns dividend income from a resident and, in some cases, a non-resident subsidiary, these dividends will not trigger corporation tax in Barbados.
In relation to a non-resident subsidiary, this provision applies only where the Barbados company holds more than 10% of the subsidiary's capital other than as a portfolio investment.
Expenditure by a company to produce taxable income is deductible in calculating its total taxable income for that year's assessment.
Trading Income Determination in Barbados
Authorities determine taxable income based on accounts prepared in accordance with International Financial Reporting Standards, subject to specific adjustments identified in the Barbados Income Tax Act.
The authorities typically accept a standard inventory valuation method, such as average cost or first-in, first-out (FIFO). They don't allow reserves or provisions of a general nature are not allowable.
However, they ordinarily permit write-offs of specific amounts or balances, provided the Inland Revenue is satisfied that they are irrecoverable.
Barbados Tax Rates
Income tax rate for resident and non-resident companies: 25%.
Income Corporate Tax Rate
Insurance companies carrying on general insurance business: 25%
Insurance company carrying on life insurance business: 5%
Manufacturing companies: 15%
Residential property rental: 15%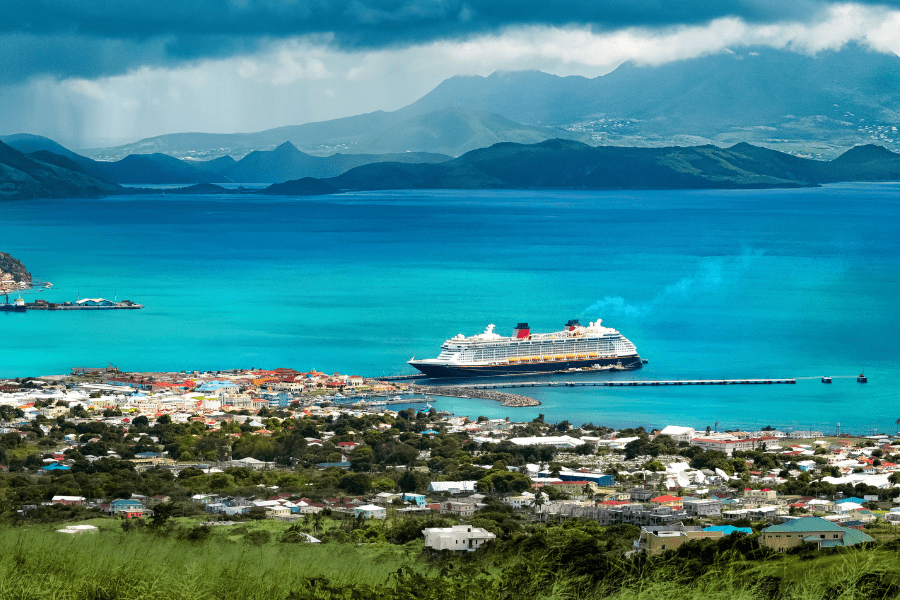 Bajan Company Formation Conclusion
Before you set up a company in Barbados, carefully consider what type of legal entity you're interested in establishing in the country. Here is a recap of the various types:
international business company
international bank
international insurance company
Tax benefits of registering a legal entity at the Commercial Register of Barbados include the following:
import duty exemption
ten-year tax holiday on corporate taxes
If you would like to take your business where it is treated best, Nomad Capitalist can help you with all your concerns. We will solve your offshore puzzle.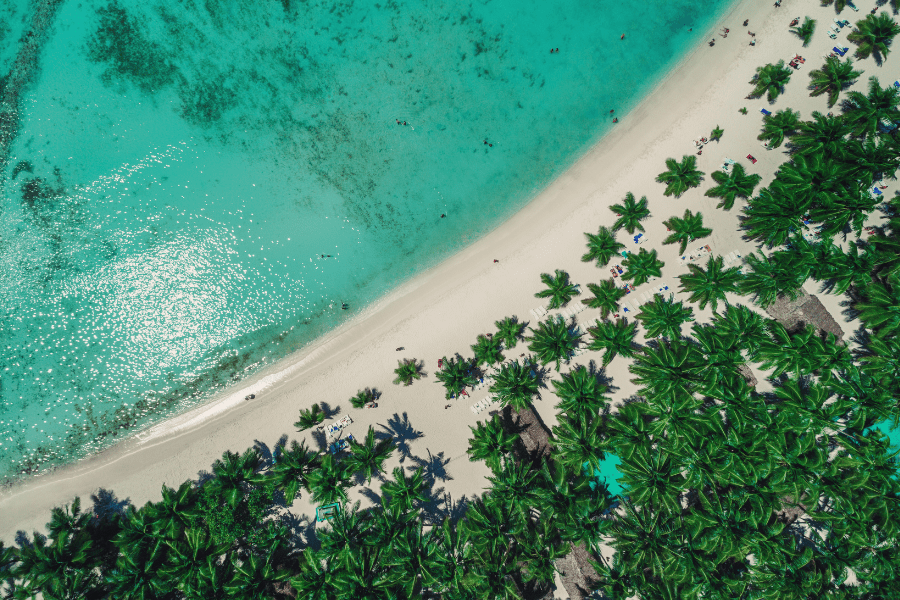 Barbadian Company Formation FAQ
Can a Foreigner Start a Business in Barbados?
Yes. Foreigners are allowed to form a company in Barbados whether they are in the country on a visa or a residence permit.
How Much Does It Cost to Register a Business in Barbados?
There is a moderate price range when it comes to incorporating a business in Barbados. The cost is typically between $150 and $200.
How Can I Start a Business in Barbados?
Follow the well-marked steps. They include registering with the Corporate Affairs and Intellectual Property Office.
How Do I Start an LLC in Barbados?
You must incorporate a new LLC at the Corporate Affairs and Intellectual Property Office. Here, you must file the articles of organization, notice of directors, and registered office address. Also, you must make a request for your company name with the Registrar, who issues a Certificate of Organization upon approval.
We offer much more than company incorporation services. Our holistic plans take care of everything, from opening a corporate bank account to dealing with foreign currency. We cut through the red tape for you.