This article looks at banking in St. Kitts and Nevis, a popular offshore destination in the East Caribbean region. We look at the country, its banking system, the types of accounts available and the documents you need to open one.
St. Kitts and Nevis is a popular jurisdiction for offshore trusts and it's also a popular citizenship by investment option with our clients. In either case, of course one of the first steps in availing of these is opening a bank account.
Want to learn more about how you can move offshore and save taxes with a second citizenship? Or do you just need help sorting your paperwork, preparing immigration documents and setting up foreign bank accounts? Save yourself all the time, effort and guesswork and let our dedicated team handle the details – contact us about becoming a Nomad Capitalist client today.
Kitts and Nevis: Country Overview
St. Kitts and Nevis is a small Eastern Caribbean nation of approximately 53,199 people.
The capital city, Basseterre, is located 1,271 miles (2,045 kilometers) southeast of Miami.
The country consists of two islands; Saint Kitts to the north, where the capital is located, and the smaller island of Nevis to the south. The total landmass is 101 square miles or 262 square kilometers.
The official language of St. Kitts and Nevis is English. The islands were former British colonies until achieving independence in 1983.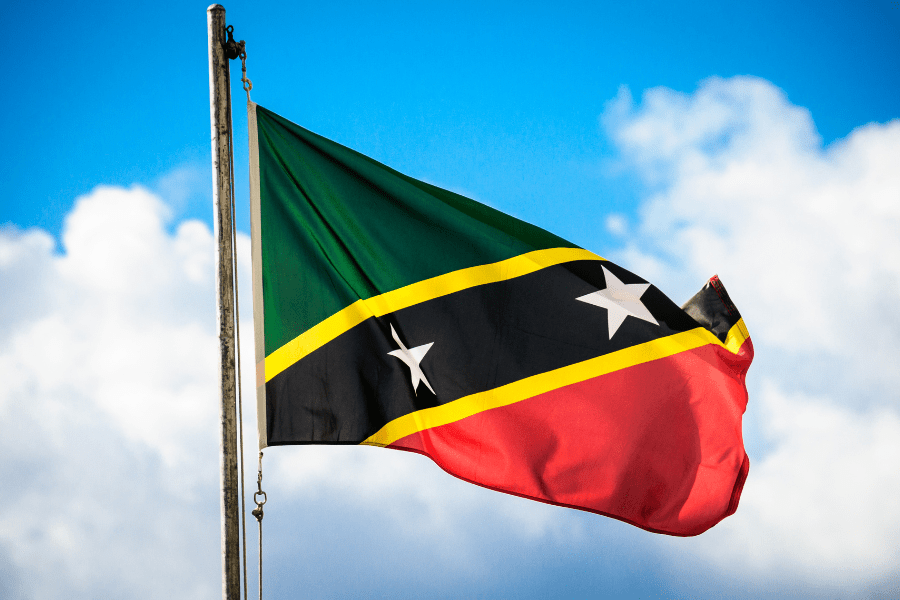 Economy
The currency of St. Kitts and Nevis is the East Caribbean dollar (XCD), a currency used by seven other countries in the region.
The East Caribbean dollar is issued by the Eastern Caribbean Central Bank, located on Saint Kitts island in the capital city of Basseterre.
St. Kitts and Nevis is also a member of the Organisation of Eastern Caribbean States (OECS). The OECS is an organization of countries in the region promoting economic harmonization and greater overall cooperation between countries in the region. The OECS' headquarters are in St Lucia, another popular offshore destination.
Tourism
The country's primary industry is tourism and it's not hard to see why.
It's warm and tropical with many beautiful beaches and is a fun and relaxing travel destination for young couples and families.
Though small, there's plenty to see and do, from golfing and diving, to a scenic voyage on the Caribbean's only remaining railway.
Citizenship By Investment Program
As with many former colonies in the region, the traditional main driver of the economy was the country's now-defunct sugar industry. After the government shut down the last of its national sugar production plants in 2005, it started running up high levels of debt.
To offset this, the government began competing strongly to attract HNWIs and UHNWIs through its citizenship by investment program.
As well as being a warm, friendly and scenic country, St. Kitts also has a favorable tax regime. Plus, with St. Kitts citizenship, you also get a decent passport, which gives you visa-free travel throughout the EU and the UK, as well as Turkey, Russia, Malaysia, the Philippines, and much of South America.
But before all that, of course, one of the first things you will need to do is open a St. Kitts bank account.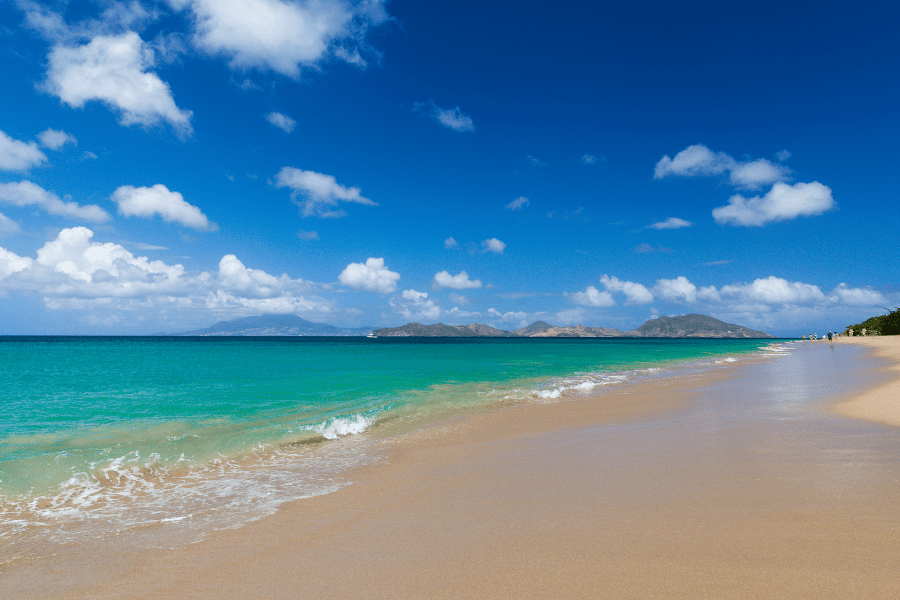 Bank Account Types
Here are the five types of bank accounts available in St. Kitts and Nevis.
Savings account: These can offer either a term deposit or a fixed deposit and can be opened for a duration of three, six, or twelve months. With a regular savings account, you can earn interest payable each quarter. With a target savings account, you can set up an automatic transfer at set intervals. This will transfer money from another bank account into your savings account until a set target has been reached.
Current account: You can also open a current account, making it easier to accept payments, transfer money in and out of the account, and set up auto payments to pay bills by direct debit. This can be set up automatically and managed by online banking. You also have overdraft and debit card functionality.
Escrow account: Escrow accounts are used specifically for the purposes of buying property. The payment is agreed upon in advance with a property developer and then held in escrow. The payment is only transferred to the developer once all contractual obligations have been met and is then sent from the escrow account to the seller of the property by bank transfer.
Merchant account: A special type of account for companies who wish to make and receive electronic payments, including credit card payments.
Foreign currency account: St. Kitts banks also allow you to open accounts in the following currencies:
Australian Dollar (AUD)
British Pound Sterling (GBP)
Canadian Dollar (CAD)
Euro (EUR)
Hong Kong Dollar (HKD)
Japanese Yen (JPY)
Singapore Dollar (SGD)
Swiss Franc (CHF)
UAE Dirham (AED)
US Dollar (USD)
Online Banking
Online banking and mobile banking services are widely available in St. Kitts and Nevis though exact features may vary. Therefore you are advised to discuss it with the bank in advance to ensure their service fits your specific needs.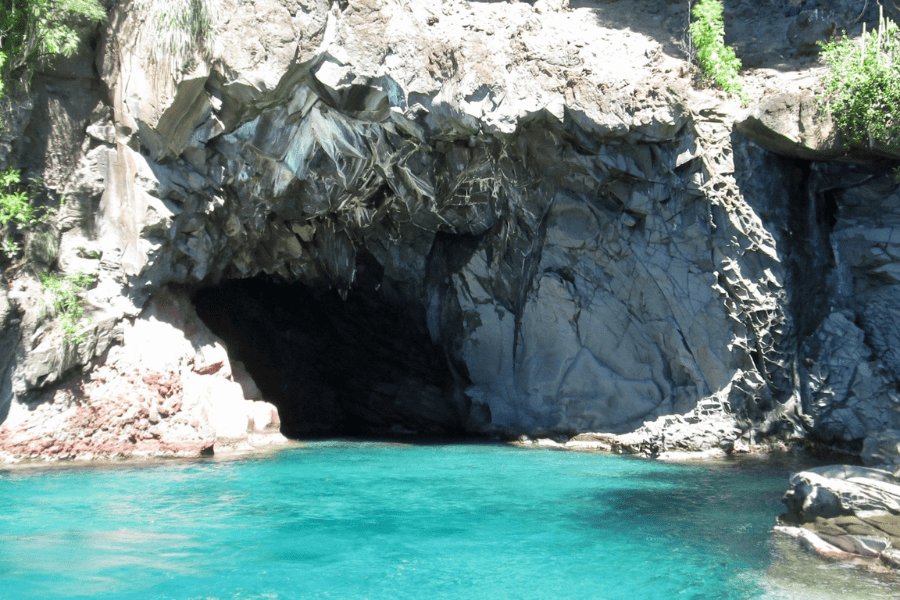 List Of Banks In St. Kitts And Nevis
Unlike some other offshore jurisdictions, there aren't many international banks in St. Kitts. Indeed the overall number of financial institutions in the country is quite low when compared to the Cayman Islands, for example.
All banks in St. Kitts are regulated by the Eastern Caribbean Central Bank in Basseterre.
Bank of Nevis (BON): founded in 1985, Bank of Nevis Ltd. is a member of the Caribbean Association of Banks. It offers both personal and business banking, including wire transfer and online banking services. In 2019 it entered into an agreement to take over banking operations for both the Royal Bank of Canada and RBTT Bank of Trinidad and Tobago within the country.
CIBC Bank: also known as First Caribbean International Bank, is a part of Canada's CIBC group. The bank was formed in 2002 when the CIBC Group's regional subsidiary merged with its Barclay's Caribbean counterpart. It has branches throughout the Caribbean, including one in St. Kitts. It offers personal and business banking, as well as corporate and investment banking services.
Hamilton Reserve Bank: this bank was named for Nevis-born Alexander Hamilton, who became one of the founding fathers of the United States. It offers a range of personal, business and private banking services. It also offers escrow accounts and foreign currency accounts, plus fast international money transfers, making it popular with international investors and other foreign customers.
Republic Bank: is a Caribbean bank with operations in six locations throughout the region, including St. Kitts and Nevis. In 2018 the group took over the Eastern Caribbean operations of the Canadian banking group Scotiabank. In 2022 the company upgraded its online banking services. They offer a range of account types, including chequing, savings and foreign currency accounts.
SKNA: is the abbreviation for St Kitts-Nevis-Anguilla-National Bank. Founded in 1971, it is the oldest national bank in St. Kitts and Nevis. It's also the largest bank in the country and offers both personal and commercial banking services. As a national bank, it's known for providing business development loans.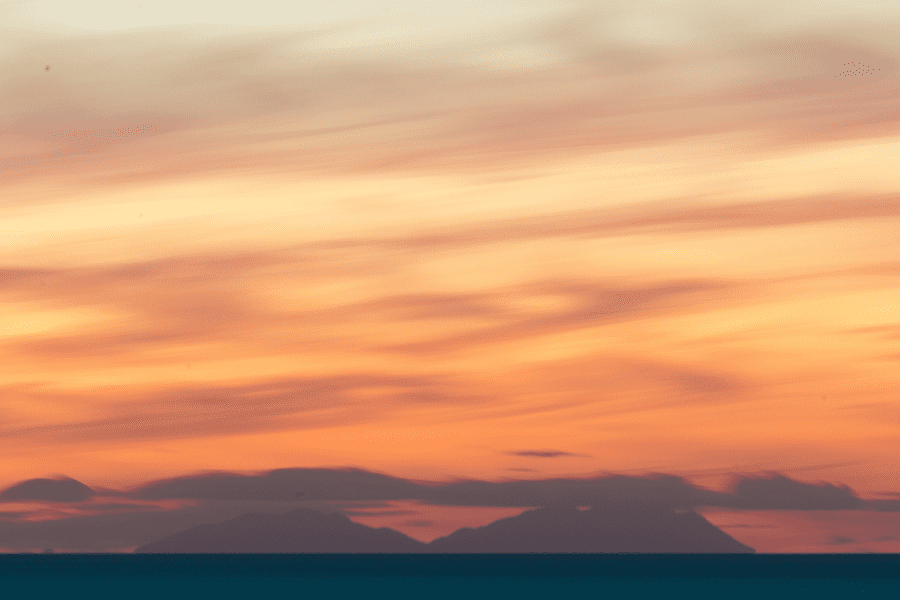 How To Open A St. Kitts and Nevis Bank Account
To open a bank account in Saint Kitts and Nevis you will need to provide the following required documents:
A form of ID
A proof of address.
You will also need to fill out an application form.
For ID, you can use an official national photo ID, but we always recommend you use your passport.
Your proof of address can be a utility bill or some other form of official correspondence ideally with a postmarked envelope.
Other Bank Requirements
The bank may also ask you to provide additional documents to ascertain exactly why you wish to open a bank account in St. Kitts and Nevis.
For example, if you are applying for citizenship by investment, they will require full details about the nature of your investment and how much you have to invest, and you may also be asked to provide references to show that you are of good standing.
It's also a good idea to bring some recent bank statements. These help demonstrate that you are a person of means and these may also be accepted as proof of address.
Preparing and compiling documents, opening bank accounts – all of these little things can take time. And that time can add up, getting in the way of what matters.
But as a Nomad Capitalist client, you don't have to sweat the small stuff because we do all the legwork for you.
Banking St. Kitts And Nevis FAQ
Can a foreigner open a bank account in Saint Kitts?
Yes, foreigners are allowed to open new accounts, though it does depend on the bank in question. (Nevis Cooperative Credit Union, for example, is one of the local financial institutions which only allows locals to join and limits foreign transfers.)
Many national banks will allow you to open current and savings accounts at the very least, and many also offer business accounts. However, you are probably better off opening an account with an international bank, as you may enjoy more flexibility in terms of interbank and international transfers.
Banks in St. Kitts and Nevis offer both online banking and mobile banking, though you are still advised to ask as to the specific functionality provided. (For example, if you wish to make an online transfer to an account in another country.)
Do banks in St. Kitts and Nevis accept crypto currency?
No. Banks in St. Kitts and Nevis do not accept crypto currency.
While crypto is accepted as a source of funds, it cannot be used as currency to purchase items or open a bank account. In fact, this is the same throughout the OECS countries, as each member shares the same banking regulations. That is not to say that this situation may not change in the future, however.