Reporting from: Bangkok, Thailand
After my excellent, Obamacare-sidestepping experience at the hospital yesterday, I had to go back today for a few additional, more in-depth tests. To be honest, I think the doctor – who seemed pretty confident about my clean bill of health – sensed my hypochondria and wanted to put my mind at ease.
So I made my way back to one of the cleanest, brightest hospitals I've ever been in earlier this afternoon. On my way out, I got a little bit of sticker shock. When I first saw a comma separating one number from the other three, I harkened back to memories of multi-thousand dollar medical tabs in the western world.
But when you figure that the doctors here in Thailand did half a dozen various tests and the bill came to all of about $135 (4,300 Thai baht), I'd say that's quite a deal.
While waiting for the cashier to call me up to pay, I happened to peek at this morning's business section in the waiting area. And, among other things, the USA's latest debacle may make that medical bill more expensive for Americans by helping the Thai baht rise.
Lo and behold, Thai economists are predicting a surge in foreign investment into Thai bonds to the tune of $2-3 billion as the US government shutdown and easy money policies drag on.
While the United States government, never one to assume its actions could have consequences, would likely protest the fact that investment is heading to "less creditworthy" nations like Thailand, reading the headline that explained exactly that felt like a big "Duh!" jumping off the page.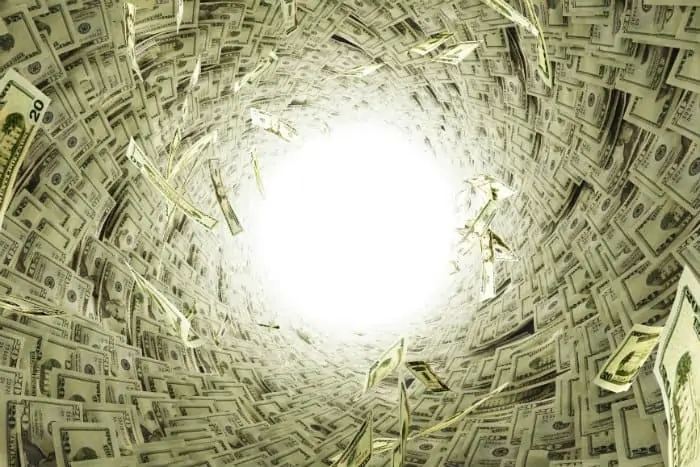 It's true the endless funny money hot off the printing presses is slowing down global growth. We saw today that China is telling The Land of the Free to get its ducks in a row – or else. And growth in countries like Thailand will slow a point in the next year thanks to a slower global economic climate.
But I believe that the places the US is dragging down with them are stronger than it is fundamentally. Countries like Singapore don't need to flush $60 billion a day down the toilet in order to be fundamentally more healthy economies.
While starry-eyed activists and socialist politicians don't want you to believe it, following the money is the only way we have to determine what's working – and what is not. Global investors don't just move billions away from one country's bond market because they're having a bad day. Or because they don't like that Barack Obama is black. Or because they read some article of mine that said the US was run by a bunch of sociopaths.
No, institutional investors use complex systems to put their money where – wait for it – it's treated best. As Shark Tank's Kevin O'Leary says, they want to send their money to summer camp and have it come home in August with more muscles and new friends. This is the very simple yet immutable law of money and of life that we discuss on the micro level here so often.
Fundamentally, it's stories why these that make me inherently trust money. Money doesn't lie; it only seeks to minimize risk of loss. The fact is coming to the surface more and more every day: the United States isn't the rock solid investment you've been brainwashed to believe it is.
If you're reading this site, chances are high you already knew that. But it highlights the fact that, just like elections, actions have consequences.
It's no different than when your 16-year-old son takes your car and puts the pedal to the floor, never stopping to think he could be in a wreck. He's invincible.
Or when the promiscuous smack addict figures "this needle" will be just fine – and who needs a condom anyway? He doesn't think about what's likely to happen.
These people believe that life washes over them like a tidal wave. They never expect anything bad to happen. Until it does… and even then, it's never their fault.
It "just happened".
The US government is the desperate addict and the prodigal teenager wrapped into one. Even as the carpet is being pulled out from underneath its feet, it still doesn't realize that it's easy money quantitative easing policies, wild spending, and political favor goodie bags for all are causing it to become more and more irrelevant in the eyes of the world.
Personally, I'd rather be from a small, insignificant country. I'd have no ego issue being Monagasque or Singaporean.
However, there's little ego in multi-billion dollar investments. Fund managers who pour money into countries most Americans couldn't find a map – including some in this part of Southeast Asia – are curtailing investment into the US as they fear default.
Bottom line: they don't trust the US government to STOP the things that are causing it to become irrelevant and insolvent.
While I don't put a lot of confidence in the huge casino Wall Street has turned into these days, I'm happy to follow the lead of sage investors when they say they're not buying what the United States is selling.
It's a lot easier to follow the money than it is to follow huge egos fueled by political hijinx and "patrioti.sm".