Dateline: Manila, Philippines
It's been eight months since I was last here in the Makati central business district of Manila. It's amazing how much has changed since then.
Several expats have argued that Manila shouldn't have ranked fourth on my list of most livable cities in Southeast Asia.
However, those expats are looking at the city as a whole, which certainly has its less affluent parts. But suburban areas like those in Quezon City, and the upscale areas of Makati and Fort Bonifacio offer a great quality of life for relatively little money.
I'm talking twenty-five cents a pound to wash and hang your laundry kind of cheap.
The last time I was here, I wrote about the myriad of ways to get second residency in the Philippines, including a "retirement visa" that allows for applicants as young as 35!
Some residency visas allow you to own Philippines real estate as part of qualifying.
I also said that I felt that real estate property value in the Philippines was not appreciated enough based on the region.
Now, however, I'm now more bullish on investing in the Philippines for one simple reason: Philippine pesos.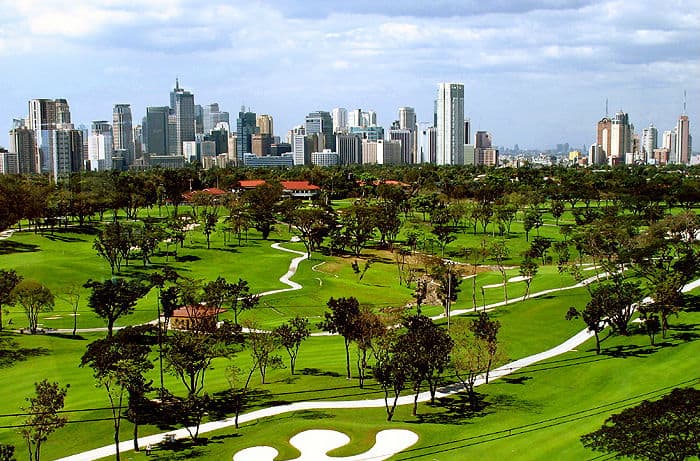 While the Philippines has been one of the top economic reformers in Asia and even the world, its peso hasn't reflected that.
The emerging-market currency was trading at about 40.5 to the US dollar in April. It made life easy for money changers who forked over forty pesos for every dollar you handed them.
Since then, the currency has dropped almost ten percent to its current spot level of 44.25 pesos per dollar. Locals have suggested that drop is partially thanks to the devastation of Typhoon Haiyan or Yolanda as it's known locally.
However, the Philippine peso was already trading at 43.5 pesos per dollar before the tragedy. In fact, the peso was dropping in late summer when "upbeat" US consumer data-fueled suggestions that the Fed would begin tapering.
Right now, the peso is about halfway between fresh highs it set this year and its level just above 48 pesos per dollar after the 2008 crash.
For a country whose weakening currency has had minimal impact on inflation and has job and economic growth, the Philippine peso seems relatively stable.
The financial media is claiming the Philippines has hit "record inflation rates", yet the facts show that that core inflation levels are (well) under three percent.
Add food and oil prices and the number isn't much higher. This tells me that consumer demand in a growing economy won't be severely affected.
In my mind, it also underlies the relative stability of the Philippines overall.
Compared to countries like Thailand whom I wouldn't trust with a penny for fear of their next move, the Philippines has taken steps to make itself more attractive worldwide.
That has been reflected in increasingly investment-grade credit ratings.
So How Does That Impact Investing in The Philippines?

Well, basically the whole country is on sale.
Just walking out of my hotel the other morning, I noticed several huge buildings going up – buildings that weren't there just several months ago.
Now they're building twenty stories above the concrete.
Across Makati, home to the country's wealthy as well as many of the international call centers we all know well, there are signs of growth.
One area where I see an opportunity for the average person to become a real estate investor and get involved in Philippines' real estate investing in today's lower dollar-adjusted prices.
While foreigners can't own homes, they can own condos.
And there are condominium units being built around Makati. Some conservative analysts and a real estate agent believe the building spree is a bubble, but I disagree.
Here's why.
Real Estate Market Demand
There is no less demand from Filipinos in the provinces, especially in southern Mindanao, to work overseas.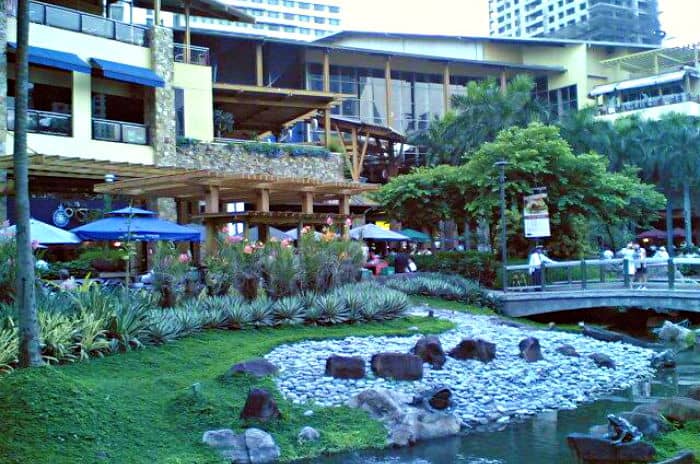 Professions like nursing don't pay a lot here, and Filipinos often pay as much as $5,000 to get placed in overseas jobs where they can make more money.
As a family-oriented culture, Filipinos send much of that money back to take care of their loved ones. Some of it also gets invested in the Philippines, largely in the country's real estate industry.
Increasingly sophisticated expats are pouring one-third of their remittances into real estate. This means less money going to a cousin to start a jeepney service or sari-sari store.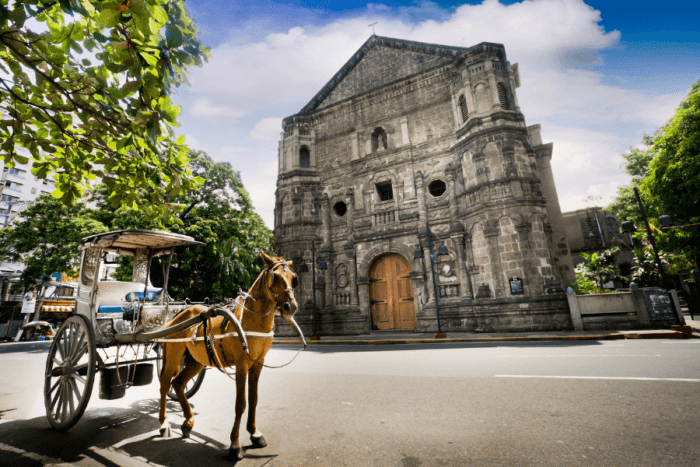 The median age in the Philippines is still low, which means demand is likely less artificial than some might think.

Manhattan of The Philippines

An increasingly wealthy population of middle managers and the like are descending onto Makati. I haven't extensively studied the suburban Philippine real estate market because I don't believe they'd be of interest to foreigners, but Makati is like the midtown Manhattan of the Philippines.
Overseas Real Estate Investment Portfolio
Southeast Asian and Chinese investors are increasingly looking for value investments to put money overseas. Japanese investors, including real estate brokers, who fear their country's dwindling status have been some of the biggest buyers of Philippines condo projects and residential properties.
While growth in China may be slowing, wealthy Chinese have plenty of cash on hand, and they'll want or even need to get it out of the country.
Many of these buyers also pay cash. And a recent report suggested foreign real estate investors are still bullish on Philippines property.
Living and Investing in The Philippines
While I typically hate property purchase for your own use as an investment, the Philippines is certainly a great place to live.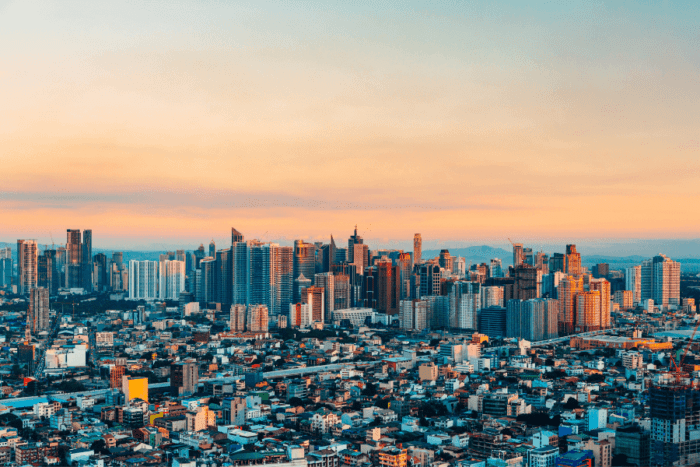 Westerners will enjoy a much more familiar way of life compared to the rest of Asia, including a largely English-speaking population and more familiar foods and culture.

If you're a young entrepreneur, there aren't a lot of places better to enjoy great weather, proximity to mountains and beaches, a great dating scene, and plenty of shopping and nightlife. The cost of living in Manila is cheap.
If you're retired, the big city vibe of Manila may or may not appeal to you as much, but the same benefits apply.
You can also get live-in maid service for a few hundred dollars a month.
Because the rental market – while not soaring – is rather stable, I'd personally be buying a one-bedroom condo in a nice part of Makati.
It's small enough to rent out, not too small that expats would turn their nose up at it, and large enough for you to live there if you decided to go that route.
You could even rent your foreign real estate on AirBNB for a rental income of $100 a night and pay the front desk staff a little tip to hand keys to guests.
Just be aware that condos in the Philippines are mostly sold as projects under construction for later delivery.
When selling properties, a large one-bedroom, 650 square foot condos in good parts of the central business district are going for about $125-150,000, including the draconian VAT tax on real estate properties over 3.3 million Philippine pesos.
That's about 25% cheaper than Bangkok for 25% more space.
Of course, comparisons to Hong Kong, Singapore, and Tokyo are insane.
Even Vietnam has a property bubble that has made its real estate market stagnant.
Meanwhile, other jurisdictions I look upon favorably, such as Kuala Lumpur, have foreign ownership restrictions that disallow cheap real estate investments.
One analyst suggests getting Philippines economic growth levels up a little to 8% by 2015 could cause a peso valuation of 37:1 against the dollar – a 20% increase.
Combine that with whatever yield you can pull out of renting the real estate property.
Of course, there are always certain areas of a market that are better to play in.
Consider that overseas Filipino workers are remitting money and investing it into low-end condos, which are likely oversupplied.
On the same page, I believe the high-end market is saturated.
Of course, if you're a US person, you can hold foreign real estate as a non-reportable asset (income derived from rental property is, of course, reportable and taxable).
For me, it's hard to find a good investment in a growing, relatively stable country that I would also be happy to use myself if I decided to.
While the Philippines isn't for everyone, I definitely think its real estate investment is worth taking a look at.