Guest Contributor: Jon Erikson is a writer based in Tbilisi, Georgia. His experience consists of consulting for clients in the public and private sectors.
Dateline: Tbilisi, Georgia
Investing in real estate internationally is a lucrative business practice for many wealthy individuals. It is a good way to store and grow your existing wealth.
Of course, buying and selling property must be done with the right amount of knowledge and expertise. Questions such as where to find property for sale, where to buy commercial or residential, when to sell, and what the price range should be are questions all investors need to ask.
Let's start with the question of where. Tbilisi, Georgia is one place to consider. Georgia is an emerging economy that has seen a lot of international money flow into its commercial and residential real estate markets over the past decade.
Why You Should Buy Property in Georgia
There have been some bumps in the road (example: a temporary ban on the purchase of agricultural land by foreign nationals, which is discussed in detail below), but overall, real estate investments in Tbilisi and other regions of Georgia deliver strong returns on investment and have the potential to continue growing.
Buying property in Tbilisi, or along the Black Sea coast is an especially attractive proposition for international investors, including those with an interest in the tourism industry.
Georgia has a large and growing hospitality industry, where about 5.5 million foreign visitors entered the country in 2014. Brand hotels, most of which are located in Tbilisi and the resort city of Batumi, have occupancy rates of 75 percent.
These factors make hotels attractive investment properties in Georgia. However, residential real estate is also a sector worth looking at.
The volume of registered transactions in Tbilisi alone was $882 million in 2014, a six percent increase over 2013. The average residential real estate selling price in Tbilisi was $830 per square meter in 2014.
Despite that growth, expert observers expect the supply of housing units to continue to rise, topping 360,000 in Tbilisi by the end of 2016.
An analysis by the National Bank for Georgia found that real estate prices have risen faster than building costs and rents. Developers and investors have been able to take advantage of that, including by flipping properties.
While growth in property values will slow down eventually, the gradual catch-up of rental costs means that property (both residential and commercial) will still be a smart asset to have.
Investing in retail property is another sector to look at. Retail expenditures have grown quickly in Tbilisi over the past few years. That growth has come, even though the country still has a relatively backward retail sector.
Tbilisi now has two large shopping mall complexes and a few streets (Rustaveli, Chavchavadze, and Pekini) that are lined with upscale stores like Massimo Dutti and Banana Republic.
However, most residents continue to shop in open-air bazaars and small markets. In fact, brands currently account for only about one-third of Tbilisi retail space. There will be major room for growth in the commercial real estate market as retail becomes more branded and consolidated.
How to make Real Estate Investments in Georgia
Georgia is famed by now for its minimal regulation economic model. This is evident in the sale of movable property, which is effectively done without government involvement.
Immovable property (land and/or residential or commercial buildings) transactions are also fairly easy to conduct, although there are more regulations in place. For starters, any change of ownership must be registered with the National Agency of the Public Registry (NAPR) in order to take legal effect.
The following rights must be registered with NAPR, depending on the nature of the transaction:
Property right (ownership)
Heritable building rights
Usufruct
Servitude
Mortgage
Rental or sub-rental
Finance lease
Lease or sub-lease
Lending
Registration of the first five rights above is mandatory in every case, with the remaining rights being mandatory if one of the parties is a legal entity AND the transaction agreement is for a term of more than one year.
The good news is that the NAPR is easy to deal with, and the paperwork is straightforward.
Regulations for Buying Agricultural Land
Georgia received some (well earned) negative publicity in 2013 due to its poor treatment of foreign nationals attempting to invest in real estate in the agricultural sector.
In July of that year, the government, bowing to nationalist pressure, put a moratorium on the sale of farmland by non-Georgian citizens. The law hurts their reputation and (predictably) economic growth and productivity within the agriculture sector.
The moratorium was struck down by the Constitutional Court in 2014, and the market is now 100% open to foreign buyers. Transactions are subject to the same registration rules as described above.
The government has also taken steps to improve the registration of agricultural land, something that has been in an issue for a country with a long history of communal and family farming and lax registration practices.
The state is also in the process of selling off much of its agricultural holdings. Foreign nationals are welcome (and encouraged) to take part in the privatization process, whether by auction or direct sale. In any case, the sale is approved and conducted by the Ministry of Economy and Sustainable Development of Georgia.
Things to Remember
Most business in Georgia is done by word-of-mouth and personal relationships. This means that, for all of its advantages, investing in real estate in a financially lucrative way depends on your having a presence in Georgia.
Buying and renovating old properties is something you should be wary of. That doesn't mean it can't work out, but older buildings (including those in the tourist center of Old Tbilisi) often have poorly functioning plumbing and electrical work, and internet connections aren't always top-notch.
Know what you're getting into before you decide to flip an older property. New builds are often a better proposition.
At the end of the day, Georgia is an emerging market with a business-friendly government that wants foreigners to move there, buy property, and start businesses. The property market is likely to keep growing.
If you are interested in investing in real estate in Georgia, let us know and we can get you connected to the right individuals.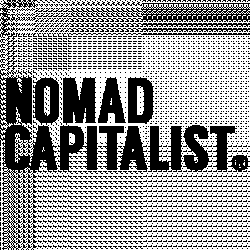 Latest posts by Guest Contributor
(see all)
Last updated: Aug 6, 2021 at 10:39PM