Dateline: Manama, Bahrain
Over a recent dinner with a South African banker, the conversation turned to opportunities in Africa. For years, I've been both fascinated and mystified by the idea of investing there.
As a small entrepreneur, I've never been interested in extracting diamonds from the earth, running a farm the size of a small city, or shipping cargo loads of goods. It simply seems fascinating to be a part of an entire continent ready to develop.
Frontier marketing investing is a big part of the Nomad Capitalist investment strategy. When done correctly and with proper knowledge, returns can be huge. Several friends of mine each routinely earn over 20% per year executing plain vanilla strategies in real estate and equities. And that's not just in "good years"; those returns are quite common.
As the Chinese invade all parts of Asia that are open for business, Africa is increasingly the final frontier. While many of its nation-states are incredibly poor, corrupt, and undeveloped, a population of one billion people averaging barely 20 years old is hard to ignore.
My banker friend and I's chats included his stories from decades of time on the ground in Africa, discussing countries that few people in the west have even ever heard of. We discussed the places with governments that ripped people off, and others that had reformed their act. More importantly, we discussed former basket cases that were cleaning up their act and changing their tune.
Why Invest in Africa?
Investing in Africa is different than investing anywhere else in the world, including other frontier markets. The few countries with western-style economic freedom are not even on the continent; Mauritius is ranked the nearly makes the list of the top 20 free economies in the world, but is literally an island in Africa.
In this article, we'll focus on frontier markets to invest in. And when I say frontier markets, I really mean it; only the adventurous need apply with these countries.
If you're looking for tropical paradises or places that have already proven themselves, this is not your list. However, with risk (sometimes) comes reward, and I like the recent trends in these countries.
Challenges to Investing in Africa
The biggest challenge to finding the best places to invest in Africa is reliable information. While indices tracking economic freedom are helpful, they don't always tell the whole story. A young entrepreneur starting a business on the ground may not deal with the same corruption issues a multinational corporation will deal with. If you focus only on data at the expense of real-world experience, you won't get very far.
While a European market like Ireland may offer a certain type of freedom, your savings account will yield 0%, the costs of living and doing business are high, and success is far from guaranteed in a competitive marketplace. Meanwhile, many African markets are wide open to innovators.
There are several types of people who might consider investing in Africa's frontier markets. Among them are young investors with less cash and a higher tolerance for risk. If you're willing to put the time in on the ground in search of high-risk and high-return, there are few places left with the growth potential of some African markets.
Those of us who are more established might also consider diversifying a small part of our assets into frontier markets. There are African ETFs, but these rarely track the ultra-high growth opportunities we talk about here, meaning you're likely better off staking someone actually on the ground.
The Best Countries for Investment in Africa
While investing in Africa's new frontiers is far from easy, I've created a list of my favorite African emerging markets based on years of in-person research, local connections, and analytics.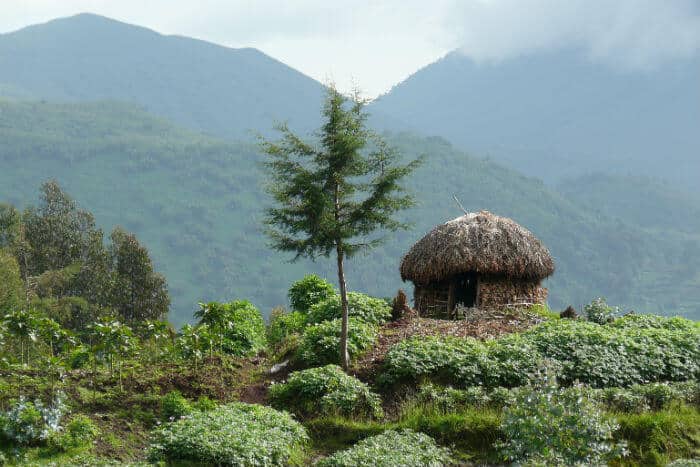 Rwanda
I have a penchant for small countries; as an entrepreneur who focuses on business friendliness as a key metric, I like small and nimble markets that have to compete for business. In that aspect, Rwanda may take the cake. It's been called the "Singapore of Africa" for a number of reasons, and as someone constantly searching for "the next Singapore", this excites me. Not only is the capital city of Kigali incredibly clean and safe, but the government is efficient and responsive.
Business registration in Rwanda isn't just fast by African standards; it's possible to register a company within just hours. Like my beloved Georgia, Rwanda keeps bureaucracy moving quickly with a highly organized government that minimizes risk. Similar to Georgia but better, anyone – literally anyone – can get a visa on arrival at Kigali Airport.
Another thing Rwanda has that is rare among African nations: a vision. The country's "Vision 2020" program is actually relatively well-crafted, with goals to double urbanization to 35% by 2020. Free trade zones are one way they plan to increase foreign investment, and focus on growth has led to an average of 7% GDP growth since the early 2000s. Internet connectivity is among the best in Africa. With Rwanda playing an increasing role as a regional hub, I expect this can continue if government continues its free-market path.
Despite limited natural resources, Rwanda was one of China's biggest investment plays. But I see opportunities for other investors, too. Housing shortages are a real thing in the Kigali, and no one is filling the gap. There are tax breaks, too; invest $10 million and pay zero, or produce goods for export and pay a flat 15%.
Rwanda certainly has had a sad history, suffering from civil war in the 1990s. I've studied that conflict in detail and it seems that the country is legitimately ready to leave the past behind and move into a new capitalist future. While such events are never pleasant, a country that learns from its recent past is often the best place to invest for the knowledge that they don't want to go backwards.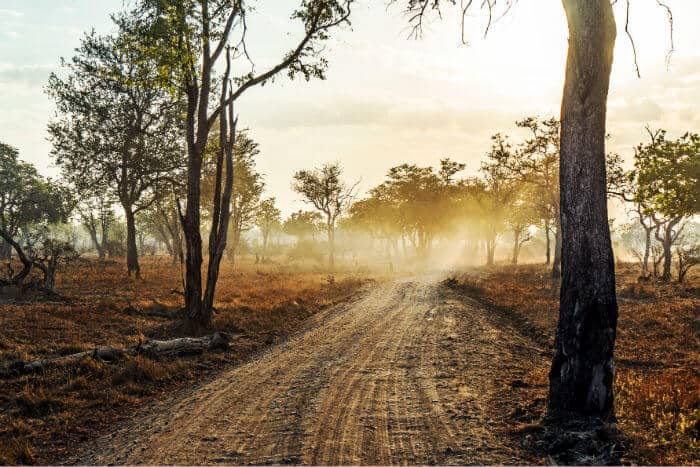 Zambia
Zambia is a southern African nation that has long been a beacon of stability on the continent since becoming independent from the United Kingdom in the 1960s. It first came onto my radar years ago when a South African friend told me about the white Zimbabwean farmers who were welcomed in by Zambia after Zimbabwe expropriated their land. I was not only intrigued about a country virtually handing out passports to a class of people, but impressed by a nation that would welcome people with skills with few questions. That can't be underestimated, particularly in the frontier markets of Africa.
Some of those farmers now plan to return to Zimbabwe as it slowly re-opens for agricultural business, but Zambia remains of interest to me. The country had one of Africa's fastest growing economies, which has since slowed down. The government has opened incentive programs to ensure the economy is diversified, and although the system seems clunky it's starting to work in numerous sectors.
Zambia's economy benefits from years of development, which means a more advanced banking system with players such as Barclays, Citi, and Bank of China. New businesses can avail themselves of a 0% corporate tax rate for their first five profitable years, and partial reductions after that. GDP growth has been positive for a decade. Just as importantly, Zambia sits in potentially the best neighborhood in Africa. While the country is landlocked, trade opportunities are interesting even (or perhaps especially) as South Africa goes down the tubes.
While Zambia is not a "sure thing" and some skilled farmers are leaving, the political stability of the region and the country's above-average push to attract and reward foreign investment intrigue me.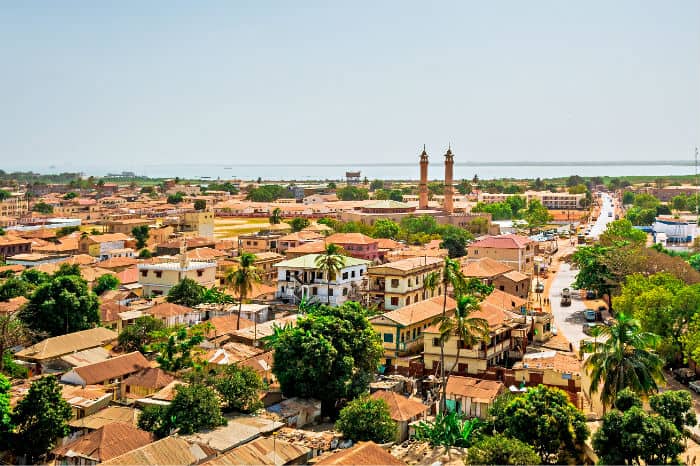 Gambia
For decades, Gambia was run by President Yahya Jammeh. Jammeh's dictatorship oversaw oppression of journalists, the exile of gays, and even a first-ever withdrawal from the Commonwealth. Corruption was persistent in this tiny west African nation, although the country did have an interesting association with the offshore industry through its ill-fated IBC offshore company register and its questionable sale of permanent residence to Chinese emigrants.
Jammeh was recently voted out of office in a surprise election that has paved the way for Gambia to reduce corruption and attract business. There is no doubt that The Gambia's economic situation is dire, but the new government has taken a business-friendly approach thanks to actual businesspeople who are part of the new administration.
Gambia is offering tax breaks and incentives in a number of economic sectors and is rolling out new plans to rebuild confidence in the new government's ideas. Some industries are being privatized, government debt is slowly being reduced, foreign exchange reserves are being built up, and locals say a sense of freedom has returned. There is also growth in the financial sector as the government rolls back regulations and allows even more foreign investment in Gambian banks that provide credit to locals.
There is no doubt that The Gambia has a small, perhaps even fragile, domestic economy, but it is slowly heading in the right direction. I'm optimistic that a pro-business government can make Africa's smallest nation a highly nimble and adaptive place frontier market for investment.
Djibouti
Things haven't been looking good for Djibouti lately, but I'm holding on for now given the country's strategic position. Conservative think tank the Heritage Foundation says "entrepreneurial decision-making requires a high tolerance for uncertainty and risk", and one particular case involving investment from Dubai proved that this year. However, I'm told that this expropriation is strategic and not entirely different from what US authorities tried to pull in a similar situation awhile back.
While I'm watching developments in Djibouti carefully, there is no denying the country's excellent position on the map. This tiny nation of barely one million people is smack dab in the middle of the world's second largest shipping route on the Red Sea. Unlike much of Africa, agriculture plays little role here; the port, with its shipping and logistics, are what matters. Djibouti also enjoys friendly relations with neighbors, like far larger and landlocked Ethiopia.
Another big reason to invest: China. While China has largely been pulling out of Africa, they have been heavily investing in Djibouti's port and have opened their first overseas military base there. The presence of the Chinese and other expats who see Djibouti as a goldmine may be the reason the country "feels safer" than many other African countries. The currency also offers a certain stability, with its peg to the dollar and low inflation by African standards.
While I'd be cautious in Djibouti, there are a lot of good fundamentals between good company, good geopolitics, and good geography that intrigue me. Djibouti City was quite the hot spot for foreigners seeking investments not so long ago, and may still be worthy of consideration.