The United States is just one of 114 countries that are pursuing a Central Bank Digital Currency.
CBDCs won't happen overnight, but unfortunately, CBDCs are more and more inevitable as major economies advance their digital currencies.
So, what exactly are CBDCs, and how can you prepare for their introduction?
Become a Nomad Capitalist client, and we will help you prepare for what's coming. We help high-net-worth individuals legally reduce taxes offshore, protect their assets, invest overseas, and obtain a second citizenship.
What are CBDCs
In March 2022, US President Biden enacted Executive Order 14067, which includes the decision to research the potential for a Central Bank Digital Currency for the United States.
The outcome of these investigations and reports seems inevitable, and CBDCs will likely soon become a reality.
CBDCs have already been made official currency in a number of countries, including China, Jamaica, and Nigeria.
Although not all digital currencies are created equal, we can learn a lot from what others have done and are planning to do with CBDCs.
For example, China, which is pushing ahead with its own CBDC, has looked at putting expiration dates on citizens' digital money in place. Basically, meaning that if they don't spend their money in the way and timeframe that the government wants, they will lose their money.
Although governments worldwide have promoted the potential benefits of CBDCs, such as greater financial equality and faster access to funds, the negative implications cannot be ignored.
Unlike decentralized cryptocurrencies, central bank-controlled digital currencies will be completely centralized and controlled by authorities. Meaning they can track and control your funds as they see fit. For a more in-debt look at CBDCs, check out our Ultimate Guide to CBDCs.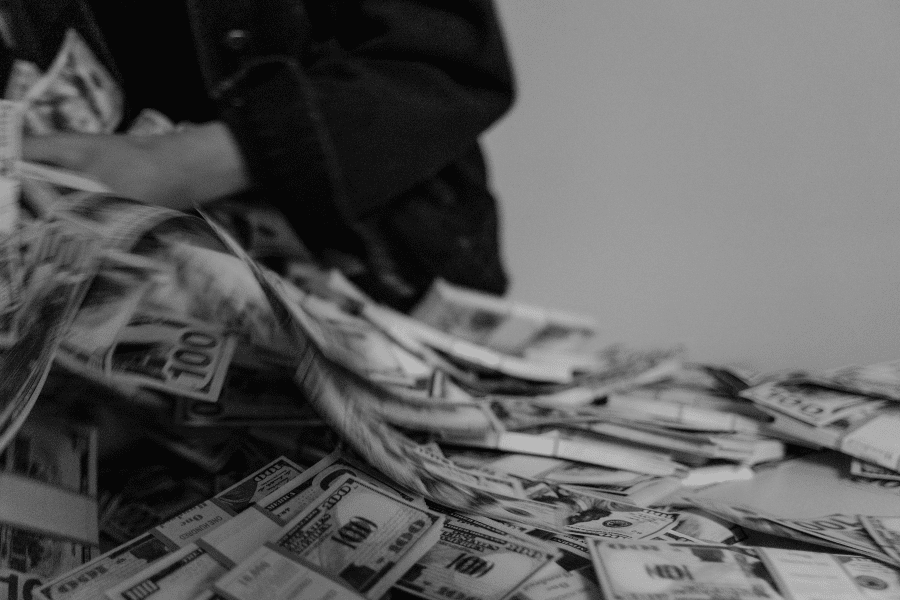 Prepare Now for CBDCs
With economists and pundits predicting an impending recession, it could be just the excuse needed to push ahead with CBDCs. If you value your freedom and want to protect your assets, then preparing now is vital.
Cryptos vs. CBDCs
One of the greatest protections could come from cryptocurrencies. Central bank-controlled digital assets are inherently different from cryptocurrencies.
Cryptocurrencies were born from a desire to have a method of truly owning and controlling our own assets. Although there have been calls for greater regulation of cryptos, they are still decentralized, meaning you can send and receive funds as you wish without a third party getting involved.
Yes, the crypto markets have seen extreme volatility over the past year, but they are still an attractive long-term investment option and a means of protecting your assets from CBDCs.
Buy Gold
A "war on cash" has been raging for some time now in the United States, Europe, and other countries. For example, in 2016, the European Central Bank (ECB) eliminated €500 notes.
Buying gold and silver offer alternatives and are two of the most stable asset classes. Investing in physical gold is a great option when preparing for the introduction of digital currencies.
It has long been the most durable and consistently valuable commodity globally. If investing in precious metals is new to you, don't worry. We have the expertise and can advise you and have partners worldwide, including experts in precious metals, offshore storage, etc.
Go Offshore
Although a significant number of countries are pursuing CBDCs, not all nations are looking to adopt this new currency so fast, and some have even already bottomed out.
For example, several countries, including Denmark, Japan, and Ecuador, have either dropped out or paused their central bank digital currency initiatives.
Thankfully, there are still capitalist countries that are investor and cash friendly. For instance, the UAE provides banking and investment options that are convenient for those who prefer cash transactions.
So where exactly should you offshore to prepare for CBDCs? Can anyone bank, do business, or live there?
Become a Nomad Capitalist client, and our expert team can create a holistic Action Plan that will prepare you for the introduction of CBDCs. Our holistic service includes real estate planning, offshore tax savings, Plan B second citizenships and more.