Here at Nomad Capitalist, we believe the best way to increase your wealth is to "go where you're treated best". If you're looking for a high yield savings account, you'll probably be treated best overseas.
So, where exactly can you find the best savings account rates? In this article, we highlight some of the best options in the world right now.
Nomad Capitalist is a turnkey solution for offshore tax planning, dual citizenship, asset protection, and global diversification, find out more here.
Where To Achieve High Interest Rate Savings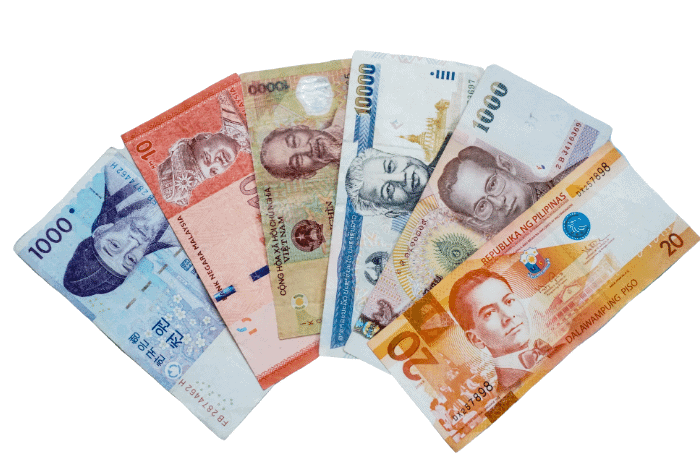 Take Georgia, the first country on our list – Nomad Capitalist Founder Andrew Henderson has been talking about the benefits of banking there for years. The reason: it's one of the best high yield savings accounts in the world.
In fact, you can read about it here or watch the video on YouTube. This article is not about Georgia in particular; it's about high yield savings accounts that anyone can open.
Andrew says, ''In the United States and other western countries, banks pay a paltry few basis points on your savings. My one savings account in Canada – opened six years ago – literally pays 0.0001%. Deposit $10,000 into your savings account and earn $1 per year. It's crazy.
''I still keep a little money in an online high-interest savings account in the United States, where I'm dutifully paid 1.7% per year. But I earn much more overseas with high-interest savings that often exceed 10% in foreign currencies and can reach as high as 6% in US dollars.''
Are Foreign Banks Safe? 
Banks in other countries lend money at higher rates the way western banks used to. While Americans no longer need 15% mortgages as they did in the 1970s, there are plenty of countries where the interest rate to buy a home, finance a car, or borrow short-term capital is much higher than where you live.
Banks in these countries can make a killing making loans – how does 72% interest on a credit card sound? – and in return, they have to pay higher interest rates to attract capital.
In Georgia and many other countries, high yield savings accounts are defined as paying double or triple what you'd earn in the very best savings account in the United States, and up to 100 times higher than the average there.
While some countries forbid non-residents to open a bank account, plenty of countries allow anyone to open a high-interest savings account, even with a tourist visa. Some banks, like most here in Tbilisi, allow you to do so with no minimum deposit.
You may think offshore banking is illegal. It's not. US citizens must report foreign bank accounts if the aggregate balance is $10,000 or more at any time in a calendar year. Other countries may have their own requirements, but in no country that we know of is the practice illegal, unless you are actually hiding the money.
The point here isn't to hide money; it's to achieve high interest savings.
You may also think that offshore banks are sketchy, poorly managed banks. Again, you'd be wrong. The two largest banks in Georgia trade on the London Stock Exchange.
Many foreign banks have higher solvency ratios than American, British or Australian banks, which now have bail-in procedures to take your money if the economy goes south.
In many countries, large international banks are available if you prefer. The country of Armenia next door has both HSBC and the French bank Credit Agricole, while countries like Turkey and Romania have the Dutch bank ING.
We could go on and on, but suffice it to say, you don't have to sacrifice safety for higher interest rates when you go offshore.
Banks with High Yield Savings Accounts
The highest interest savings accounts will be offshore in emerging countries. The good news is that emerging countries will require lower minimum deposits (sometimes as little as $1) and, as they are eager to attract depositors, will often be more open to foreigners (sometimes all you'll need is a passport).
While offshore banks in Switzerland, Austria, and Singapore are stable "name brands", they won't pay much more interest than you'll find at home, save for the fact that the Singapore dollar is one of the only safe haven currencies left that isn't yielding zero interest.
Banking in Georgia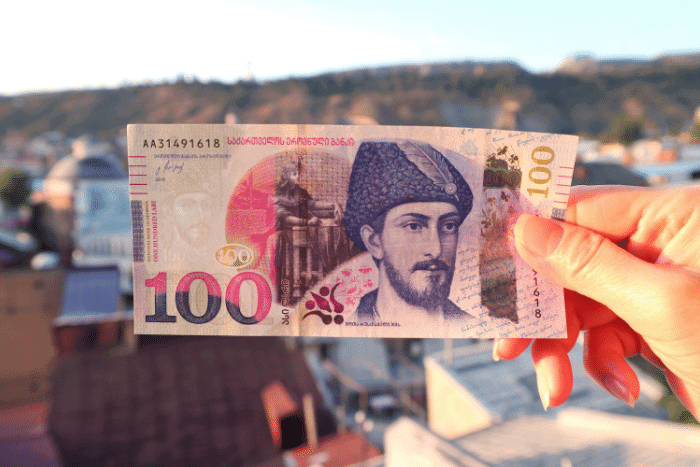 Georgian banks remain one of the easiest places to open a bank account in the world. The country's two largest banks are TBC and Bank of Georgia; both trade on the London Stock Exchange. Many of the smaller banks eschew foreigners, but a few will accept you with a good reason.
Tourists are welcome to bank in Georgia, although interest rates are slightly less than for residents and citizens. The largest banks in Georgia – TBC Bank and Bank of Georgia currently offer rates of 10.14% and 11.25% on one-year term deposits.
If you're willing to deposit mid-five figures, you may be able to establish a priority banking relationship with your own point of contact who can get you slightly better rates.
Smaller banks offer better rates; UAE-owned Terabank offers 12.20% if you take your money at the end of a 12-14 month term.
The process of banking in Georgia is fast; you only need to visit for two days, although it's possible to open remotely if you know a good attorney. We recommend visiting as the country is beautiful and the food and wine are among the best you'll find anywhere.
Online banking there is excellent; you can open more term deposits online from the comfort of your home or cash out your deposit without needing to return to Georgia.
Banking in Armenia
Just south of Georgia is Armenia; the flight between capital cities takes just twenty-eight minutes. Armenia was slower to reform than Georgia but has started catching up. Armenians live all over the world and have a very international perspective.
Armenian banks offer some of the highest interest rates in Europe on US dollars, euros, and the local Armenian dram. Evoca Bank is a smaller but growing bank that pays 9.5% on a one-year term deposit denominated in dram. Two-year USD deposits can earn a healthy 5% yield.
The Armenian dram is one of best performing currencies against the US dollar, appreciating 23.9% since 2020. If the dram continues to perform well against the dollar, you can enjoy ultra-high interest rates.
Opening a bank account in Armenia will allow you to earn high-interest rates, but you'll need to have your passport translated first. We advise using attorneys you trust for this, but the process doesn't have to be very expensive.
Banking in Cambodia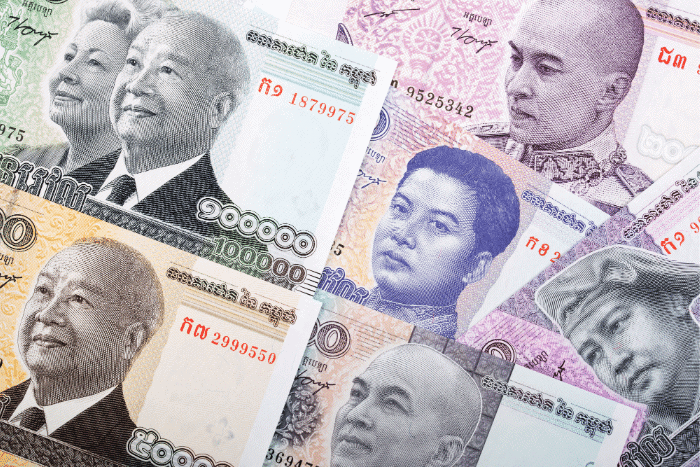 In Cambodia, locally owned Canadian ABA Bank will pay 5.5% on your US dollar savings for a one-year term deposit, and 5.25% for a two-year term deposit. Make that deposit in Cambodian riel and you'll earn 7.5%.
Other local banks like Acleda Bank will pay similar rates. Korean-owned Woori Bank, a microfinance institution, was paying 7.75% on US dollars last time we checked.
The US dollar is widely used in Cambodia, and the local currency – the Cambodian riel – is mostly given for change, yet rarely fluctuates much against the dollar. You can earn an extra percentage point depositing in riel instead, which likely wouldn't have much currency risk.
Opening a Cambodia bank account requires a visit to the country and a business visa good for at least six months and possibly one year to show your "connection" to the country.
Banking in Mongolia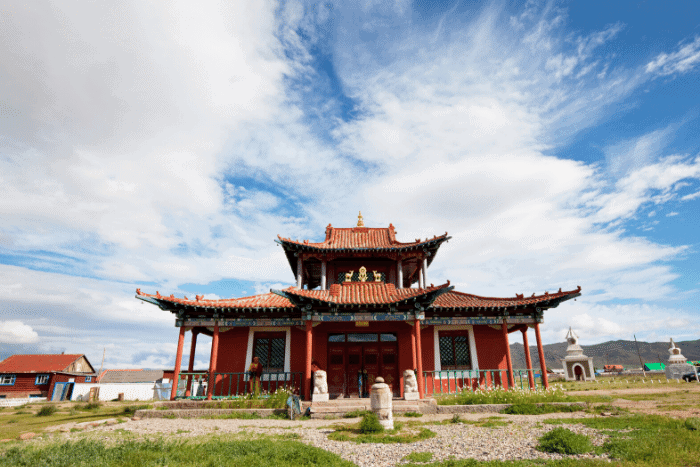 Mongolia gained attention in the offshore community years ago for offering savings account rates of up to 17% on their local currency, the Mongolian tugrik.
That currency has not fared well in recent years and rates in Mongolia have decreased as they have elsewhere. However, you can still earn some of the highest interest yields in the world there.
If you deposit in Mongolian tugriks, you'll earn 11.2% with Khan Bank and 12.4% with Golomt Bank. While dollars held at XacBank pay only 1.8% for one year, you can earn more for the same term in euros.
The experience of banking in Mongolia can be challenging because English is not widely spoken there. Mongolia doesn't get many tourists (and most are Chinese and Russian), so they can be a bit confused about why Westerners would open a bank account there. It's also not as mobile-friendly as countries like Georgia.
Banking in Ecuador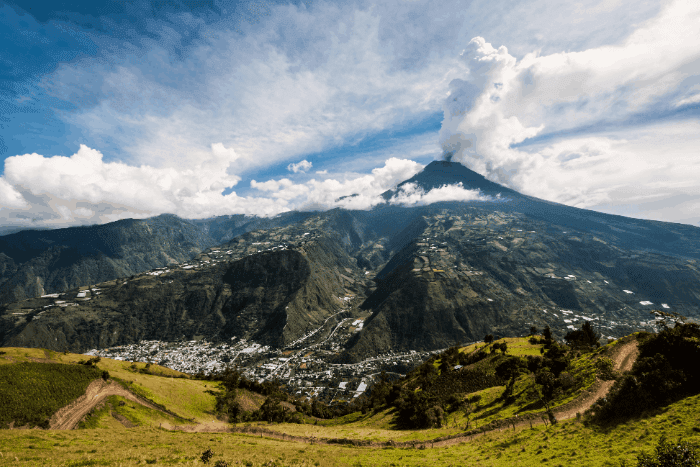 Ecuador is not only a country where banks offer high-interest savings accounts; it's become one of the most sought-after retirement destinations in South America. While Panama has been tarnished by the Panama Papers and cost of living is expensive, Ecuador is a cheap place to retire. Anyone can visit as a tourist or obtain a residence permit.
The official currency of Ecuador is the US dollar, meaning there is no currency risk for Americans. The co-op (basically a sort of credit union) of JEP Ecuador offers among the highest interest rates on deposits, with US dollar rates of 7% for one year and 8% for two years.
If you prefer a traditional bank, the country's most profitable bank is Banco Pichincha, where rates are a few percentage points lower. Term deposits in Ecuadorian banks are insured up to about $30,000.
While Ecuador banks are happy to accept foreigners, as with most banks in Latin America, you'll need more paperwork than you would in Georgia or Armenia.
Other International Banks
If you're willing to take on some foreign currency risk, you can earn even higher interest rates than you've seen here. Banks in Egypt, Ukraine, Kazakhstan, Russia, and elsewhere offer high yields into the double digits in their local currencies.
Some of those foreign currencies are worthless, while some are halfway decent. It wasn't that long ago that the US dollar was sold off as investors sought the higher yields of emerging world currencies, and we believe that cycle will play out again sometime in the future.
Whether you prefer the stability of US dollars or are willing to add some foreign currency exposure to your portfolio, banking overseas is usually safe.
In fact, with western countries like Cyprus and Greece prompting their neighbors to add "bail-in" policies that would confiscate savings in an economic collapse, many of these countries have merely improved their banking services and not threatened to steal from their depositors.
Even if you have money in multiple bank accounts and high yield savings accounts around the world, it's unlikely you'll lose one cent due to a bank failure.

While we don't suggest you dump your life savings into an Armenian bank, we do believe higher yields overseas can be a nice complement to your savings efforts in your home country.
Do you need help exploring your offshore banking options? To find out how we can help, reach out here.