What are the best banks for nomads?
That question begs yet another. In fact, it brings up an entire set of interesting but unresolved questions we commonly run into, like ''What is a nomad?'' and ''Who is a digital nomad?''
We work with 7- and 8-figure entrepreneurs who want to move overseas and become nomads. We call them Nomad Capitalists because the term 'digital nomad' makes us think of someone lounging on a beach and working as little as possible.
That simply doesn't fit the kind of people we work with. So, in this article, we will walk you through what makes for a good bank and why many of the cool options aren't the best bank accounts for digital nomads.
You'll hear from Nomad Capitalist Founder Andrew Henderson about some of the strategies, countries, and specific banks you should consider if you are living a global lifestyle and want a bank to support that lifestyle.
Nomad Capitalist is a turnkey solution for offshore tax planning, dual citizenship, asset protection, and global diversification, find out more here.
The Best Banks for Nomads 
''Being nomadic doesn't automatically translate to this cheap backpacker version of digital nomadism,'' Andrew says.
''So, in my mind, the best banks for nomads are the best banks for digital nomads and the best banks for everyone else.
''But my vision of the best banks is likely very different from the rest of the nomadic circles out there. I don't cater to the belief that everything should be dirt cheap. I also don't go where the cool kids go and do what is "easy".
''Why? Because what is "easy" comes at a price.''
Digital Nomads Should Avoid Fintechs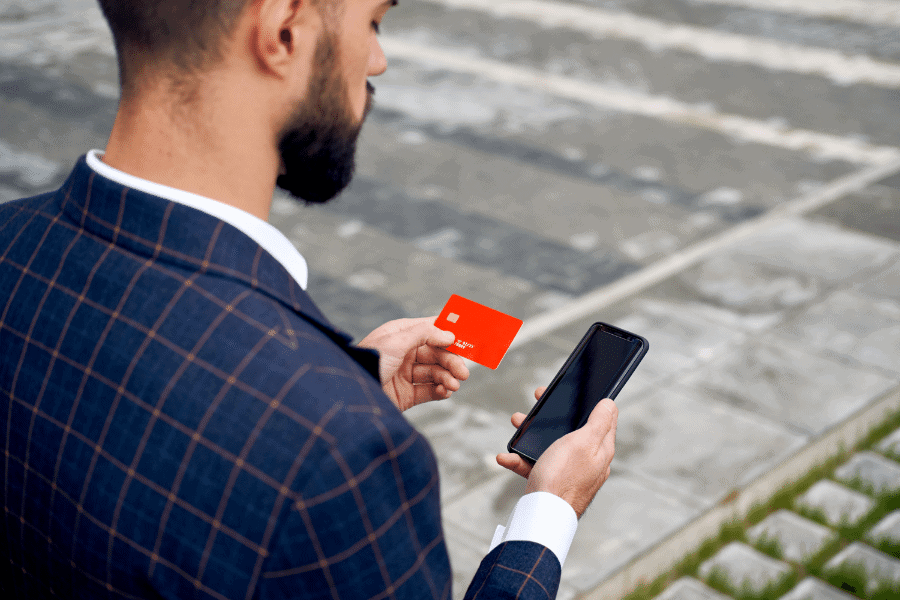 ''I don't do FinTechs,'' Andrew admits.
''I have seen people who have had issues with their FinTech accounts because they have had to use their European address and using their European address got them into a tax bind.
''Now, again, I'm one of these greedy nasty wealthy people who has more than $7 dollars to put in an account, but I don't use N26, Revolut, or any of these other FinTechs.I do have a Neat card from Neat Hongkong… but I never used it. And quite frankly, my experience with them has been less than overwhelming.
''I do have a business account currency for purposes of research and development and Jovana Vojinović, my director of operations, has talked to most of the Fintech companies around the world.''
''The problem is that FinTech's have a lot of restrictions if you are a 6- or 7-figure entrepreneur and you have a high net worth. They typically work with those who are putting 4000 Euros a month into their account from whatever income their Estonian e-Residence company produced or that they got from freelancing.
''They have a lot of restrictions and, by the way, the worst of them is bunq in the Netherlands. They are just operationally terrible.
''As someone who is doing real estate deals in Georgia and Colombia and sending money to buy shares in а RЕАТ in Cambodia and pay stаff in countries around the world, FinTechs are not a good fit.
''Obviously, many of my needs are corporate, not personal, but the same issues apply to my personal needs as well. I sold property in the US which can be an issue for these FinTechs that just want to see a regular flow of money coming in from the same people all the time.
"They don't want a big deposit and they don't know how to deal with you sending $300,000 to Colombia.
''So, I don't do FinTech's for the tax reasons that I mentioned and just for the operational reasons. Now again, I wish you all the best if you are making 4,000 euros a month. If that's your situation, a FinTech may work for you.
''Still, I feel people who have worked for me or have consulted for me who have used N26 and other FinTechs like it were less than excited as well. Money got lost, and you could call the call center but it seemed it wasn't set up to serve you,'' Andrew concludes.
The Best Banks For Digital Nomads
''If I were a digital nomad, even in the most backpacker form of the word, I would go to a non-CRS banking country,'' Andrew states.
''Why? If you are a nomad, there is going to be an easier know your customer (KYC) process in these countries. The challenge when you go to many of these big economies is that they ask you a lot of questions, not necessarily to open the account but to keep the account open.
"Where is this money coming in from? What is going on? They make you fill all these forms. It's just high maintenance.
''For that reason, some of the best bank accounts for digital nomads who can't provide straight answers to these kinds of questions will be in non-CRS countries because they don't need you to provide as much information.
''Now, going to a non-CRS country does not mean you can hide your money. No bank worth its salt is violating FATCA in the US. If you are a US citizen, you are not getting off the hook.
"If you are not a US citizen, you may get off the hook. That said, I encourage you to follow any laws that apply to you. If you live in France, for example, you should do whatever France requires legally to report your account and pay tax or interest or whatever.
''Take advantage of these non-CRS countries, because they are in emerging countries where you will have more freedom. Every developed country – everyone in the OECD – is part of CRS. They are already difficult.
''Countries that are not part of the CRS are emerging countries that are more likely to have lower minimums, similar to N26 or Revolut and all the other FinTechs,'' says Andrew.
Where to Open a Bank Account for Digital Nomads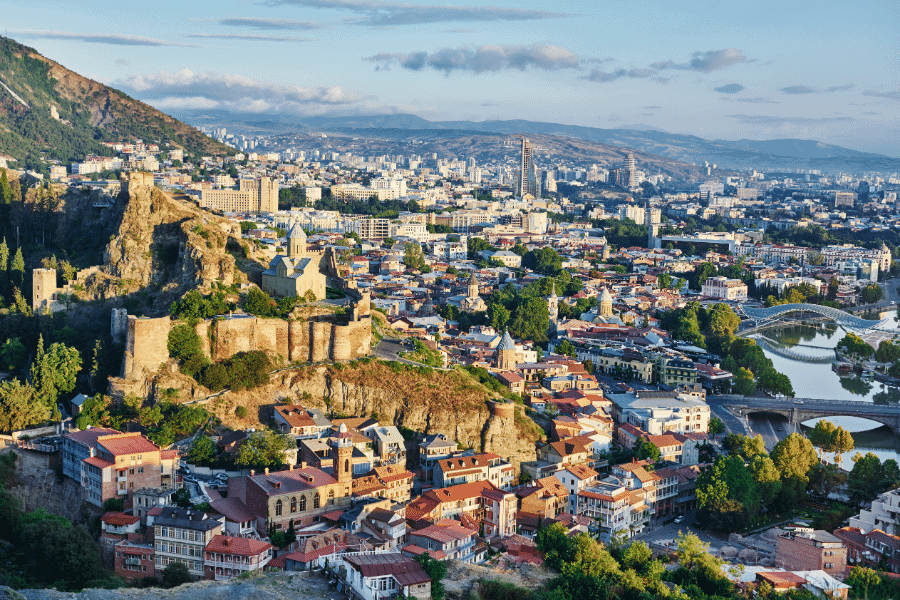 Georgia
With TBC bank in Tbilisi Georgia, for a retail account, there is no minimum deposit and no maintenance fees. One visit is required for opening. They accept non-residents.
It costs about $20K + 15GEL/mo for status banking. Joint accounts are not possible.
Another option is the Bank of Georgia (SOLO). The minimum deposit is GEL 3,000 monthly income or GEL 20,000 term deposit (or equivalent).
To open an account, an in-person visit is required. They offer Visa and Amex Cards. You can also open multi currency accounts.
Armenia
In the same region of the world is Armenia. Evocabank in Armenia has no minimum deposit and no maintenance fees. Residents can open an account remotely, but non-residents have to open it in one of the branches.
They do accept US citizens, with FATCA. To open an account, they require a passport and social card or identification card and notarial translation of it. The client has to come to the bank with a licensed translator or lawyer because all the documents are in Armenian.
They are also opening multi currency accounts.
Cambodia
ABA bank in Cambodia was recently named the best digital bank in Cambodia by Euromoney Magazine.
ABA Bank has a minimum deposit of $50. And there are no fees.
They open USD and KHR accounts and they accept US citizens. To open an account, you need valid visas, passports, a local phone number, and a local address (it can even be your hotel).
Macedonia
Banks in Macedonia do not have a minimum deposit requirement. They are open to non-residents and to US citizens. All banks offer multi currency accounts including EUR, USD, MKD, etc.
Ohridska Banka (Societe Generale Group) looks the best, but it takes a bit longer to open an account as a foreigner.
Sparkasse Banka (Erste Group) is another good bank for digital nomads. It is possible to open an account with a passport and proof of address. The monthly fee is 30MKD.
Stopanska Banka is a third option. To open an account, you need to bring your passport, a notarized copy of the passport, an ID and notarized copy, and Tax ID Number. The monthly fees are 10EUR for non-residents.
Montenegro
Banks in Montenegro are generally open to non-residents, but they ask for some proof of ties to Montenegro whether that's personal or business.
Erste Banka is likely the best bank for digital nomads because they accept US citizens, fees are small, and there is no minimum deposit required.
Serbia
Banks in Serbia are open to nonresidents and do not ask for proof of ties to Serbia. All banks accept US citizens and offer multi-currency accounts.
Some of the best banks for digital nomads in Serbia include Societe Generale. They do not ask for a minimum deposit. Monthly fees are 395 RSD.
To create an account, it is required to be physically present in a branch with a passport, white paper, and your last payslip.
Banca Intesa has no minimum deposit.
Monthly fees are 195 RSD. To open an account, you must also be physically present in a branch with a passport, white paper, and your last payslip.
Philippines
Metrobank in the Philippines offers checking accounts that can be opened with P10,000,000. They do ask for a Philippines' phone number, but they are open to non-residents. 
Canada 
The best bank for digital nomads in Canada is TD Bank. It only holds USD and CAD, but they do hold exchange rates for 50+ currencies. 
HSBC
While we tend not to recommend HSBC, they are a bank that generally accepts non-residents everywhere.
So, from that point of view, they are open to nomads and can be a solution for people who do not have high demands or needs.
Open an Offshore Bank Account
'My bottom line is this: I would much rather go to TBC in Tbilisi, Georgia than use a FinTech like N26,'' Andrew says.
''Sure, you have to get off your tuckus and go to Georgia. But you should go anyway.
"I have met literally dozens of people in Georgia who have come up to me – sometimes five or six people in a matter of a couple of weeks – and tell me they're in Georgia to open a bank account.
''I was sitting recently at Red Cafe across the street from TBC bank and a guy came up to me where I was sitting with my coach and said, "Hey, are you Andrew? I came from South Africa to open a bank account.''
''Tbilisi is actually becoming a nomad hub, you can look up Vogue or MTV, everybody is talking about Tbilisi. And Armenia may be next.
''But the point is, you need to get off your butt. Everyone is looking for a hack to not get off their couch. It's not going to work. Get off your tuckus, and get on a plane and go somewhere.
''If you are a nomad and you are going places anyway, go open an account. You will have a potentially lower tax exposure. You are going to access better quality banks and they are not going to bother you. They are more operationally sound. You get a better debit card.
You get all the benefits with none of the drawbacks.

''Some of these banks require a $0 minimum deposit. Some of them have basically zero fees or they only try to get a tiny fee when you withdraw money. Some have very low fees and multi-currency accounts with none of the restrictions and none of the locking up for taxes,'' Andrew advises. 
So, if you are a digital nomad, think outside the digital nomad box. Don't ask what the best bank for a nomad is, just ask, "What is the best bank?"