In our ultimate guide to banking in the UK, we look at the different types of banks in Britain.
You will learn what the biggest banks in the UK are, including the top three "high street banks," and what you need to open a bank account.
Finally, because there are generally restrictions on foreigners opening bank accounts in Britain, we also look at alternative offshore jurisdictions.
Looking to access the UK market or set up a bank account abroad? Contact us today and we'll find the best solution for you.
UK – Overview
The United Kingdom is an island nation of over 67.8 million on the northwestern edge of Europe. It consists of England, Scotland, and Wales, on the island of Britain, plus Northern Ireland. Additionally, the UK has various dependencies and overseas territories, many of which serve as offshore jurisdictions.
Britain was once the center of the largest empire in the world, with London being the epicenter of global trade for centuries. Following two world wars, Britain's power diminished along with its industrial sector. As the 20th century drew to a close, finance, not industry, became its predominant economic focus.
This was bad news for Britain's industrial regions, most notably the north of England, but it allowed London to maintain its position as a major global financial center.
The British Pound Sterling is the official currency of the UK, and the Bank of England is the nation's central bank. The United Kingdom opted not to adopt the Euro as currency and famously voted to leave the European Union in 2016.
Known as Brexit, this decision, combined with the pandemic and recent political turmoil, has proven problematic for Britain's financial stability. Despite this, London (not Frankfurt) remains Europe's largest financial center.
The origin of Britain's financial sector can be traced back to the 17th century, with many major financial services providers dating back to this period. In 2021, British banks lent £525.5 billion (approximately $633 billion) to UK businesses.
At the time of writing, over 300 banks are operating in the UK, according to the Bank of England. So in this article, we will only look at the most prominent ones.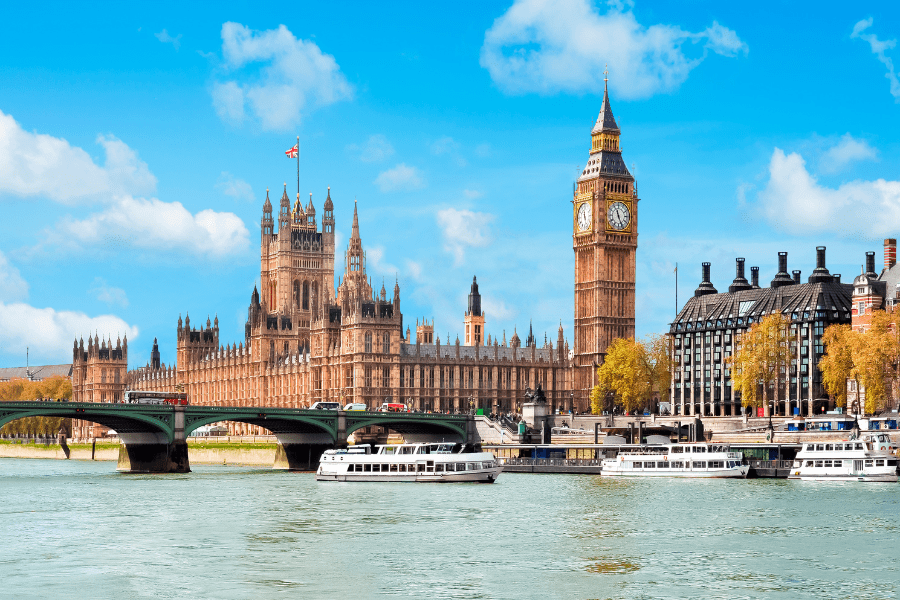 UK Banking Sector Overview
As you might expect, given its importance as a global financial center, the UK banking sector is extensive. At the time of writing, the Bank of England (central bank) lists over 300 banks currently under its direct regulation.
Foreign banks make up the majority in terms of numbers, which makes sense given the City of London's importance to global financial markets.
In terms of market share, however, domestic banks have the edge, with a few large banks, often referred to as the high street banks, dominating the market.
Although they mainly provide retail banking, many also offer business banking, private banking, and investments.
Retail And Banking
The UK also has a large number of retailers with financial services subsidiaries offering loans, credit cards, car insurance, home insurance, and also, in some cases, travel insurance.
For example, two of Britain's largest supermarket chains, Tescos and Sainsbury's, also offer banking services, as does M&S (Marks and Spencer), one of the country's largest department store chains.
A phrase from Revolutionary France, often attributed to Napoleon, described the British as "a nation of shopkeepers." However, in 21st-century Britain, it seems even the shopkeepers run banks.
Building Societies
In addition to banks, the UK is home to a large number of building societies. These mutual organizations are traditionally more community-focused than banks but provide many of the same retail banking services, mainly personal current accounts, loans, and mortgages. (For more information on what a building society is see the FAQ section at the bottom of the article.)
Online Banking
An estimated 72% of the UK population uses online banking, while just over 54% uses mobile banking. Specialist internet banking providers also exist, allowing you to conduct all your banking online via the bank's website or mobile app.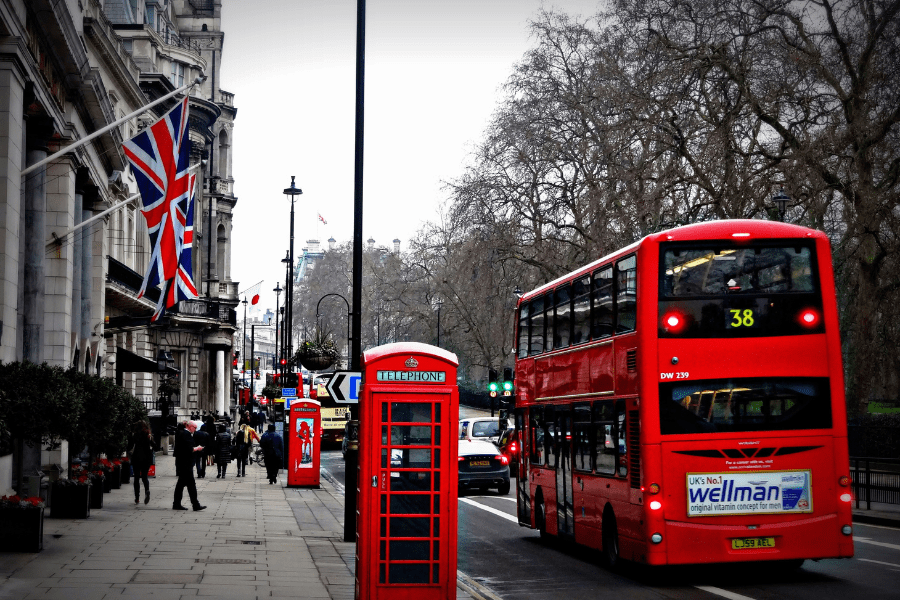 The 5 Biggest Banks In The UK
The big three banks in the UK are HSBC, Barclays, and Lloyds Banking group. These three British banks are also three of the top ten biggest banks in Europe and have branches worldwide.
If we're only looking at retail banks, NatWest and Santander UK are the next largest in terms of customers. However, for the purposes of this list, we're looking exclusively at UK banks, so spot five goes to Standard Chartered despite having minimal domestic operations.
HSBC is not only a contender for the biggest retail bank in the UK, it's also the largest bank in Europe in terms of total assets. In addition to being a personal current account provider, it also offers loans, insurance products, and a wide range of investment banking services. The bank was initially founded in (then British) Hong Kong in 1865.
Barclays is another well-known and well-established British bank. It is one of the world's major banks, the fifth-largest European bank in terms of total asset value and can trace its origins back to 1690. It offers everything from simple current accounts to dedicated investment products, as well as loans and insurance products.
Lloyds Banking Group is the name of the group which owns Lloyds Bank, one of the largest universal banks in Britain. The bank was originally founded in 1765 and was briefly known as Lloyds TSB until 2013. Today Lloyds Bank offers retail banking, business banking, private banking, and international banking services. It also owns and operates Bank of Scotland and Halifax.
NatWest Group plc is the parent company of both NatWest Bank and Royal Bank of Scotland. The group offers a full range of banking services, from retail banking to commercial, private banking, and investment banking, alongside various insurance products.
Standard Chartered is a multinational bank listed on both the London and Hong Kong stock exchanges. Although its headquarters are in London, that office is focussed on the EMEA region rather than the UK market. So unlike previous big banks on this list (HSBC, Barclays, etc.), the company does not offer retail banking domestically.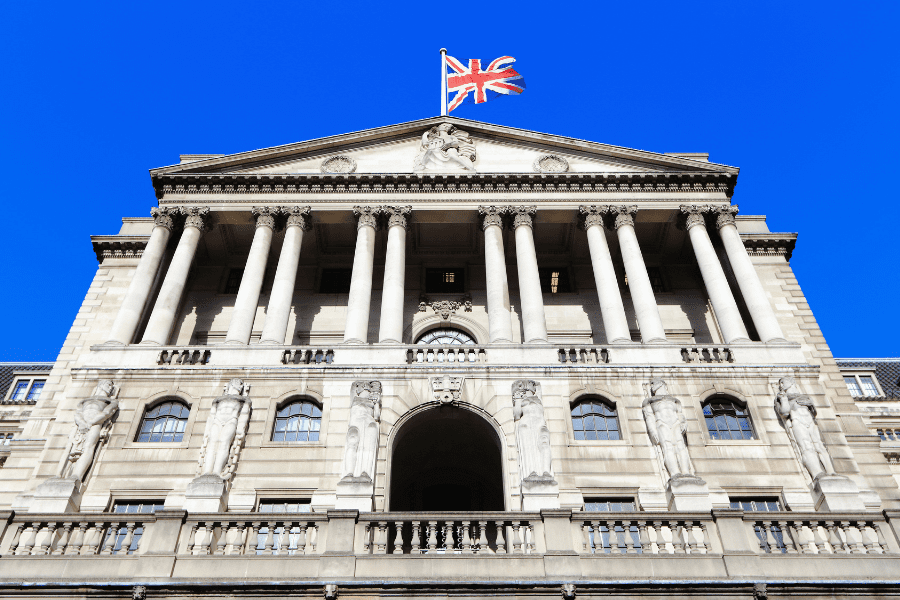 Investment Banking UK
Investment banking in the UK is primarily situated in and around the City of London.
In addition to the Big Three UK banks (HSBC, Barclays and Lloyds) are specialist investment banks like Schroders and merchant banks such as Close Brothers.
Alongside the British banks are multinational investment banks such as Rothschild & Co. (the world-renowned financial institution run by the Rothschild family) and other major commercial banks around the world. These include many large banks from the US, such as Citi, JP Morgan, Goldman Sachs, Wells Fargo, Merrill Lynch, and Morgan Stanley.
They are joined by European heavyweights such as Deutsche Bank, Credit Suisse, UBS, and other key players from major financial centers worldwide.
Other International Banks in the UK
Because of its importance as a financial center, the UK is host to banks from all over the world, including Europe, the Middle East, Africa, Asia, Oceania, and the Americas.
Generally speaking, however, they may only have a few branches or perhaps only a single office in London, and often provide only private and/or investment banking services to select clients.
One notable exception, however, is the aforementioned Santander UK, the UK division of the Spanish banking group. Santander UK provides retail bank services throughout the UK, making it the only major foreign competitor to the British "high street" retail banks.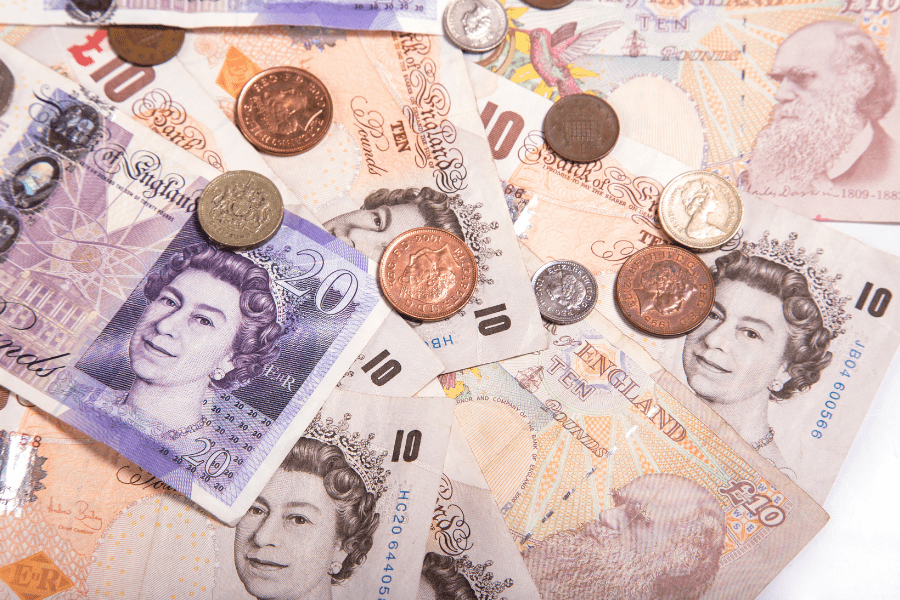 UK Banks – Accounts
The requirements to open a bank account in the UK are pretty standard.
You first need a valid form of ID that states your name and date of birth (we always recommend a passport) and a proof of address, such as a utility bill.
The UK's most common types of accounts are simple savings and current accounts, which allow for basic transactions such as setting up direct debits and standing orders.
Your bank card lets you withdraw cash and doubles as a debit card. You may also apply for a credit card through your bank. Internet banking and mobile banking options are widely available in the UK.
More elaborate accounts are available for companies, and you will also find a huge choice of finance and lending options are available to help your business to grow.
Finally, at the higher end of the scale, are specialist banks involved in private banking and investments. However, you may find that rules are tighter than in many offshore jurisdictions, and require higher deposits.
It's also worth noting that, with very few exceptions, you need to be a UK resident to open a UK bank account.
For this reason, we advise our clients to look at other offshore banking solutions instead.
Alternative Banking Jurisdictions
As a general rule, UK banks don't accept foreign customers. Even opening a current account may prove problematic if you do not have residency or connections with the UK.
Obtaining UK residence has become much more complicated than just a few years ago, but there's a more convenient way. You just set up an account with an offshore jurisdiction that has direct access to UK banking.
One alternative option is the Channel Islands (Jersey and Guernsey) or other British jurisdictions such as the Isle of Man or Gibraltar.
Alternatively, if you are looking for a jurisdiction that offers similar banking rules to the UK but also has EU membership, it's worth looking at both Ireland and Malta.
Still not sure? Let us help you.
Our international team can advise you on banking solutions in the UK and other jurisdictions worldwide.
Of course, banking is just one piece of the puzzle. When it comes to your finances, it's important to look at the big picture. So let us create a specially-tailored holistic Action Plan that can help you save on taxes while also opening the door to new travel and investment opportunities.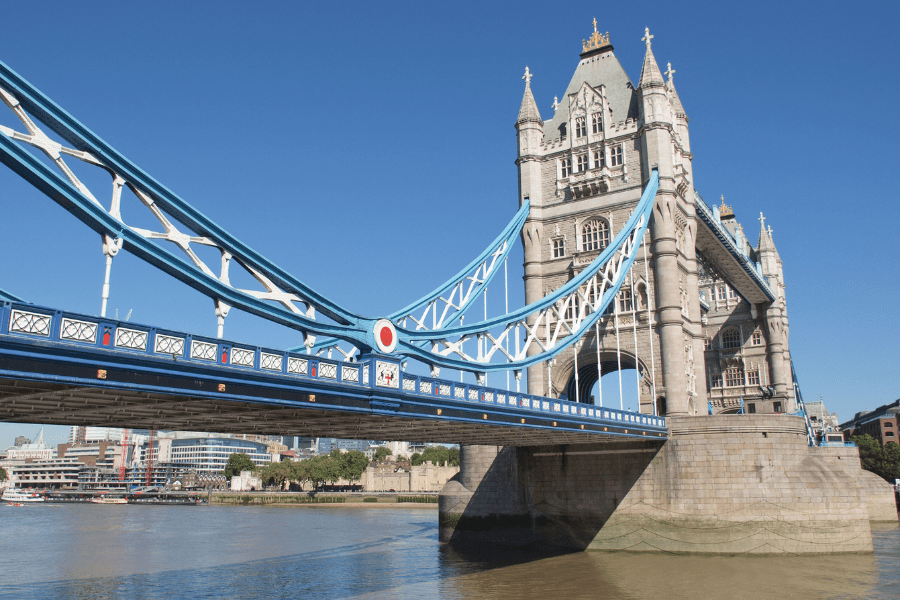 Banking UK – FAQ
What Are "High Street Banks"?
The term "high street" in Britain is analogous to main street in the US. It's a collective term for the big brand banks with multiple branch locations on the main streets of towns and cities across the UK.
The leading high street banks are Barclays, Lloyds, HSBC, NatWest and Santander.
These are large universal banks, which means the banks provide retail services to the general public (along with loans, mortgages, and in some cases, car, home, and travel insurance) while also providing corporate and private client banking.
What Are Building Societies?
A building society is a type of mutual organization created for the purpose of lending. They are common throughout the UK and Ireland, along with commonwealth countries like Australia.
Although structurally, they are quite different, as a customer, there is not much difference between a bank and a building society as they offer the same services. You can open a current or savings account, get a debit card to withdraw cash, and apply for a loan or mortgage, much like you can with a bank. Though building societies generally tend to be more family and community focussed.
Britain is home to the world's largest building society, Nationwide Building Society. Unlike the banks we mentioned, which are based in London, its headquarters are in Swindon, a town in the southwest of England.
What Are Cheques?
A cheque is just the British English spelling of the US English word, check. This method of payment is still in use throughout the UK.
What Are The Biggest Banks In The UK?
The biggest banks in the UK are Barclays, HSBC, Lloyds, NatWest and Santander.
Can A Foreigner Open A UK Bank Account?
Generally, unless you are a resident, the answer is no. Even opening a simple savings account can prove tricky if you're not a resident. And recent changes in UK policy have meant that gaining residence in Britain is more challenging than ever.
Thankfully we have workarounds that are perfectly legal and actually provide you with a greater degree of flexibility.
So if you are looking for ways to gain access to UK financial system, do get in touch to discuss the most suitable option for you, your family and your business.