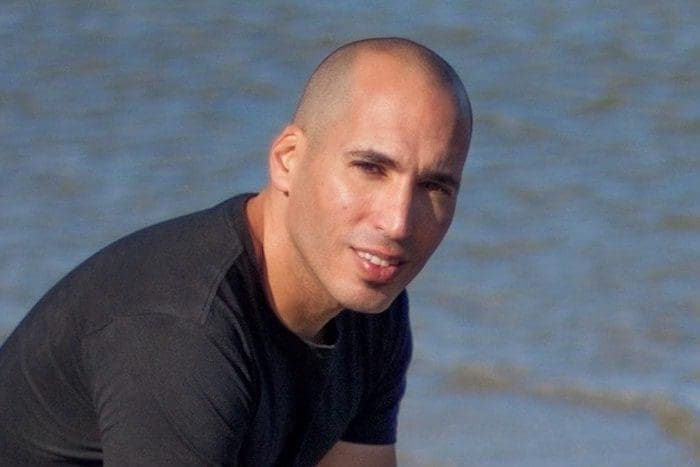 This post is part of our second ever Nomad Week series, where we interview interesting Nomad Capitalists all across the globe, revealing their adventures, knowledge and travel tips. I had the pleasure to interview Digital Nomad Freedom Summit guests of which Andrew was a speaker, as well as the pioneers of industry and their perspectives on living and doing business overseas. You can read the entire series here.
Tal Gur is originally from Israel. Now he is a digital nomad and perpetual traveler, constantly on the move. We managed to have a small chat with him in Thailand, where he spends a few weeks working on his blog. Fully Lived has been created for the purpose of empowering others to live their biggest dreams, mainly through the sharing of his own personal journey to complete 100 life goals in 10 years.
Where are you living now?
Chiang Mai, Thailand.
How long have you been there?
3 months on and off.
What's your favorite thing about the city?
Chiang Mai is a dynamic city that perfectly balances the old and the new, the vibrancy of urban landscape with the tranquility of nature. It's inexpensive and has an abundance of healthy food, yoga, and cool cafes. It's not surprising that it became a popular sport for digital nomads and location independent entrepreneurs.
What's your LEAST favorite thing about the city?
The burning season that lasts from the end of February to around May creates haze and air pollution more concentrated. Besides that, it's a great spot.
Is there a little known fact about the city people might find interesting?
A little known fact about Thailand, in general, might be that it's the only country in Southeast Asia to have never been occupied by a western country.
Where is your favorite place you've ever lived and why?
Melbourne, Australia where I have lived for a few years. It is a vibrant, sporting, colorful, creative, clean and irreverent place. Melbourne is the most "artsy" city in the whole of Australia.
What is your LEAST favorite place you've ever lived and why?
New Delhi, India. It is polluted, overcrowded, extremely hot with unclean water. Should I continue? 🙂
What was the EASIEST country you've ever visited (i.e. easiest immigration, easiest to open a local bank account, etc)?
Australia. Everyone is so friendly and it's easy to navigate around.
Have you ever had any problems in a country? (i.e. immigration issues, getting robbed, etc.)
Not really. Nothing worth mentioning so far.
Do you prefer one region of the world over another, and why?
Europe- for its culture, history, and food. It's also fairly close to Israel where I was born.
Is there anything that would make you settle down and stop traveling as much?
Yes, a relationship or/and the need to focus on a big project.
Who has been the most influential person on your travels (someone that encouraged you to start, or someone who has influenced you along the way)?
My father. He has traveled for more than 30 years.
If you were coaching a new nomad, what would you recommend they do to get started?
Go where it's inexpensive first ( for example, Chiang Mai ) in order to gain complete ownership of your time. Surround yourself with like-minded people and start building residual income.
What country would you recommend a new nomad go to FIRST?
Thailand.
What is one country that you have not been to but is high on your list, and why?
Portugal! I'm going to be there in September for DNX conference. Also, Japan – I'll get there one day.
What was the most unexpected surprise you ever encountered as a nomad?
That I actually spent more than 4 years on the road non-stop. It was not part of my plan, but one thing leads to another.
What was the biggest mistake you made that other nomads can learn from?
I moved too fast in the beginning of my journey. Eventually, I have realized that the number of stamps on my passport acquired in a hurried trip is less valuable than the slow, immersive experience of one single place.
How do you meet new people while living the nomad lifestyle? Do you ever get lonely?
Nowadays I don't get lonely because I pick places and networks that allow like-minded people to meet and gather.
To read more about Tal Gur and his journey, go to his website Fully Lived.