Dateline: An undisclosed location in the USSA
I've been holding back on posting this for awhile, but I decided that, in the spirit of transparency, I should do so. So get ready for a long rant…
The truth is, I prefer to be positive about the benefits of perpetual travel and internationalization. After all, there are enough other guys spouting endless doom and gloom.
But sometimes, there are things you just need to avoid when traveling.
As a perpetual traveler, I've tried any number of different methods for places to stay. Five-star hotels with round-the-clock butlers, mid-range hotels that offer great value, and even renting out full apartments.
That's where Airbnb comes in. If you haven't heard of Airbnb, it's part of the much-ballyhooed "collaborative economy"; basically, it's an alleged hotel replacement for hipsters who don't want to pay "the man" for a place to stay.
In reality, I recommend avoiding Airbnb if you're a perpetual traveler. And I'm not the only one.
Don't get me wrong: I think Airbnb is a great way to earn above-market rental income on foreign real estate. Heck, I'm not opposed to buying real estate in another country where rental standards are poor and tourist traffic is increasingly for the exclusive purpose of renting on Airbnb.
But that's largely because the competition is so bad. While I have perpetual traveler friends who rave about Airbnb, I suspect part of their love for the service is solely based on the fact that it's an online company (read: "cool").
I don't want to discourage you from traveling the world. In reality, Airbnb is equally bad no matter where you go. It's not an "international" thing. In fact, I had the worst experience trying to book a penthouse for our VIP dinner in Vancouver.
Don't take these reasons to avoid Airbnb as reasons to avoid getting out of your comfort zone. In places like Asia, there are countless new hotel chains building expat-friendly. You don't have to stoop to flopping on someone's couch.
My seven reasons to avoid Airbnb
1. You Need to Be a Master Scheduler
Because Airbnb is merely a collection of apartments owned by people like you and I, you can't just show up at any hour as you would at a hotel.
If you're renting a room in someone's home, you must abide by their work schedule or other commitments. If the landlord has an emergency, they have to run out. In a hotel, there is plenty of staff to handle guests checking in.
If you're renting a private apartment all for yourself, things get even trickier. You must arrange a time to meet the party at the apartment which neither of you live in. Some hosts are better than others, but this can be frustrating when you consider flight delays, train delays, and getting lost en route to the apartment. Which leads me to…
2. It Can Be Hard to Find Your Apartment
Airbnb largely manages as a connector the way a matchmaker connects two people on a date. They are not like a hotel reservation service in that they leave many of the details up to both parties to work out.
That includes even finding out the address to your apartment. I recently stayed at an apartment where I was provided with an incomplete address. The user chose not to include the street number of his place. It seemed odd to me, but who I am to know what a street address looks like in Serbia?
It turns out my hunch was right. Upon arriving in town, I got lost and ended up asking a hotel concierge for directions. The concierge informed me that what I had was the name of a street more than two miles long – not a specific address.
Unlike a hotel that people may have heard of, it's impossible to determine the address of a private residence without contacting the owner of said residence, since not all listings actually put the real street address. You're at the mercy of the owner.
3. It Can Be Hard to get work done
I don't necessarily call myself a digital nomad, but I do work from a computer all around the world.
Or, when I'm staying with Airbnb hosts, TRY to work all around the world. One recent speed test I did at an Airbnb property yielded upload speeds of 0.03 MB/second. Basically, 1996 speeds. (Remember 56K modems?)
Unlike a hotel whose front desk you could demand action from, Airbnb hosts don't have to do anything for you. They're like the restaurant that hangs a huge sign promising "free wifi" out front, that complains that you asked why said wifi doesn't work.
(Interestingly enough, even Ruth's Chris here in the Land of the Free doesn't have wifi. Not exactly "first world.)
4. Landlords Lie
Of course, not everyone on Airbnb is a liar. I've had a few good experiences with apartments in fantastic locations with gracious hosts.
However, take a look at Airbnb for any number of foreign destinations and you'll see that, in some cities, almost every apartment is touted as "near the city center". As hard as it is to believe, I have to wonder if there is some high-dollar copywriter crafting unbelievable listings for these properties that are nothing at all to write home about.
In one of my first experiences using Airbnb, I fell for this trick and ended up staying about three miles from the city center in a city that wasn't that large. For my entire stay, people I asked told me "Oh, that's nowhere near the city center."
Airbnb provides a sense of the general location of where an apartment is, but doesn't provide the exact address for fear that you'll fly to your destination, go to some random apartment and camp outside waiting for the owner to arrive and hopefully rent you the apartment – all in order to bypass their roughly 10% fee.
What's more, Airbnb's system makes it harder for out-of-town guests to determine the best place to stay. You can be confident, for instance, that a decent-looking four-star hotel, or an international chain hotel, will not be located in a crime-ridden ghetto.
You can't say as much for Airbnb. I've seen nice looking apartments that were in areas I later found out were widely considered unsafe. While I don't put a lot of stock into the largely overblown safety concerns when traveling, I would prefer to stay in a nice neighborhood.
5. Crazy Fees and Lack of Flexibility
As a perpetual traveler, I often don't know exactly when I'm going to be when. Plans can change.
Because of this, I will frequently book hotel rooms with flexible cancellation policies for a wide range of dates, knowing I can go in and cancel the dates I don't need later. I have also been known to book several hotels for the same dates as a way of "optioning" two hotels when I'm not sure which one will better suit my needs.
I may pay a few dollars more a night for this privilege, which is often worth it. Sometimes, this strategy doesn't cost me anything extra at all.
However, no matter how much I pay for a cancelable hotel room, I always get 100% of my money back when I do cancel. Any premium I pay is the price difference of the cancelable room I actually keep.
That's not the case on Airbnb. Some Airbnb hosts have "strict" cancelation policies that make it very hard to cancel no matter what. Other hosts have more flexible cancelation policies. Either way, Airbnb always gets its fee.
While Airbnb charges its hosts a small fee for processing credit cards, most of the fees are borne by the guest. These fees are disclosed on top of the per-night fee when you checkout. A $100 per night condo might have a $8-10 per night service fee. In this example, a one week stay would cost $60-70 in Airbnb fees…
…which are entirely non-refundable. Even if the host lets you out of your reservation – based on a system of rules which don't line up with hotel cancelation rules – Airbnb will not refund your fee.
In full disclosure, they have been generous with me in terms of offering credits for future stays on one or two occasions. There are some people that work there that are very nice and try to help. But if you continue to run into problems, you can't expect them to do much for you.
I stayed in one apartment where the landlord forgot to leave me a second key that was required to exit the apartment. The result was me being locked in the apartment for the better part of the day, unable to leave while my host was in a neighboring city on business.
When I told Airbnb I wanted to leave for an apartment with a better host, they agreed with me and refunded most of my reservation. But they made sure to keep their three weeks' worth of fees.
That said, service from Airbnb is worse than any hotel. As a web business, they want you to email them and send support tickets, not call them. In fact, Airbnb ranks close to Western Union (which I used to pay a virtual assistant) on the list of companies I dread having to call. They make it nearly impossible.
Meanwhile, hotel websites are using the high competition in their industry to ramp up service. After just ten hotel nights per year, I received a special level of service from hotels.com. Other sites have similar programs. When I call about a reservation, I get immediate help; even an offer to book another room if I'm dissatisfied.
With Airbnb, you're largely on your own. Which leads me to…
6. No Loyalty Program
While this may not be entirely fair in that it is not a universal concern, it is a concern to me. In the last year, I've stayed in hotels and short-term apartments 336 nights (the other nights were spent in my own home or at a friends' home).
And I want to maximize the value I get from all of those stays.
The aforementioned hotels.com offers a "Loyalty Rewards" program which gives customers one free room night for every ten nights they stay. The program simply averages the before-tax room rates of your last ten nights and spits out a free room.
Service is also better for members of these programs, as mentioned earlier.
That kind of program works better for someone like myself who often stays in cities that don't have large chain hotels like Hilton or Marriott. However, for those who travel to places that do have such hotels, the hotel chains themselves offer great loyalty programs.
I have a friend who is a Hilton Hhonors Diamond member, which requires staying far fewer nights than I do, and he is lavished with benefits. The service he receives is excellent. He frequently avails himself of hotel services even if he is staying somewhere else.
Airbnb has no such loyalty program. The more you stay with them, the more you pay in their non-refundable fees. No discounts, no improved service, not even a "gee, thanks for staying with us more than most people." Nothing.
7. Few Luxury Perks
I can't say for certain that none of the high-end rentals provide extra services, but it seems most do not. Obviously a $25 per night apartment will be no-frills almost anywhere in the world, but a $500 per night suite shouldn't be.
When I stay the Ritz-Carlton, the hotel offers to pick me up at the airport. One five-star hotel I stayed at in Mexico actually sent a limo to pick me up… for free. It was part of my stay.
Upon arrival, the hotel greets me at the door. They take my bags and put them in my room. If I arrive at the hotel early, I can leave my luggage with the bellman and enjoy the city. The concierge will assist me in finding a restaurant or tourist attraction to fill the time until my room is ready.
Then, when I want to leave the hotel for awhile, the valet will call a cab for me and ensure the driver knows where I want to go and that I won't get ripped off.
Airbnb doesn't allow for any of this. That's because even luxurious rentals are run by individual landlords. Many of these landlords have jobs that prohibit them from being available when you arrive, which sets specific check-in times. There's no one else to meet you, help you find a restaurant, or store your bag.
You're entirely on your own.
Perhaps hostels and cheap hotels don't provide many of these amenities, either, but most hotels do have a front desk and a luggage storage room if you arrive early or wish to hang out in town for the day after your check-out.
The nature of Airbnb makes this impossible.
Then there is the whole issue of pricing. Ever go to some guy's garage sale only to be offered items in disrepair being sold at prices higher than buying the stuff new? That's Airbnb.
Bad landlords use the service to charge 3-5x the rent they could get on the local market to tourists who won't be in town long enough to complain in most cases.
When I was in emerging Asia last year, I paid $100 to stay in a broom closet with windows that faced a concrete wall and offered no natural light. The whole place was cramped and rather uncomfortable.
You should pay $3,000 a month to stay in this city. Not even close.
It turns out, the free market agrees with me. For $178 a night, I could have stayed at the Peninsula hotel, received a free massage with my American Express card, and had people waiting on me hand and foot 24/7.
I'd certainly argue all of that is worth more than 78% more than a cheap apartment designed for $12,000-a-year middle managers where someone hung a few Ikea frames on the wall and barely answered your emails asking where the air conditioning remote is.
You live and you learn. Certainly my criticisms of Airbnb come off as harsh. That's because the whole model is flawed. It is not up to the standards of all but the lowest of no-frills budget hotels, yet it's far more expensive than a hostel.
Personally, I've never stayed in a hostel, but if you're on a budget, I might recommend that. I haven't really tried to rent a single room in someone else's home, but perhaps that would be another budget angle.
I wonder if someone using Airbnb to rent out a room in a house they live in – rather than some flophouse used as an investment – would be better for those looking to cut expenses.
If you're not on a budget, avoid Airbnb like the plague. If you follow my advice and spend your time in emerging economies like Asia, you can find hotel rooms at comparable prices in many instances. You may luck out with Airbnb occasionally, but more often than not, you'll have far more hassles than you would with a hotel.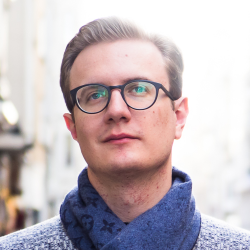 Latest posts by Andrew Henderson
(see all)