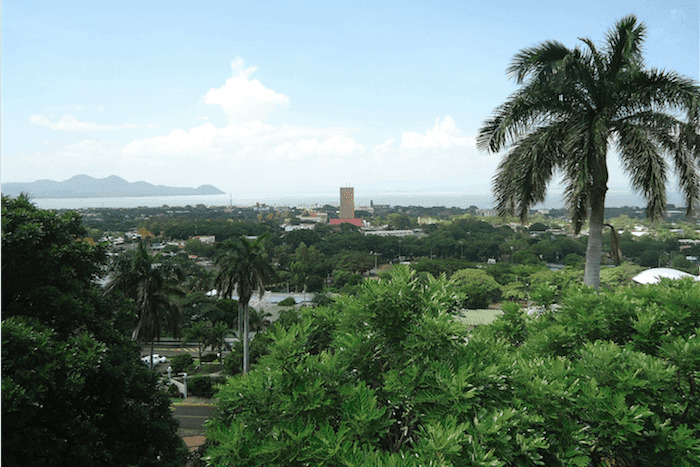 Dateline: Managua, Nicaragua
Driving to O'Hare Airport in Chicago yesterday was a disaster.
Winter weather in much of the United States is just a fact of life. Month after month, year after year, it becomes harder to get to school, to work, or just around town. While you can't blame Chicago for the horrible weather, it doesn't mean you have to live there if you don't want to.
However, it was not snow that caused me to almost miss my flight to Nicaragua yesterday.
It was the police.
Apparently police in Chicago are cracking down on people who drive a little "aggressively" in the wintery conditions. As a result, cops were pulling people over at various spots along the highway, causing mid-day traffic to slow to a crawl.
In a country that brags about productivity, people were inching along major thoroughfares for hours so that the police could show society who's boss. It's maddening.
Central America´s culture of freedom
Two quick flights later, I arrived in Nicaragua… and I could feel the freedom almost instantly.
Having only spent about two and a half weeks in the world's greatest police state, it was already starting to wear on on me.
I've always said that living in the United States is a bit like living in a vacuum. If you rarely or never leave, you'll think the way things work there is the way they work everywhere. It's like the son of some rich socialite who is shocked to meet kids who don't get a Bentley on their 16th birthday.
Here in Nicaragua — where it's about seventy degrees warmer than today's high in Chicago, by the way — people approach freedom a little differently. The same way many cultures around the world do.
They don't just talk about it; they practice it.
It only took about ten minutes being in Nicaragua to find the first example of this…
My hotel sent a driver to pick me up at the airport last night. I felt bad because, true to form, my United flight had a mechanical issue and arrived about 90 minutes late. Fortunately, we were able to make up a little time on the way to the hotel.
Each time our car came upon a stoplight, the driver would come to a rolling stop, look rather pensively in all directions, and then proceed. As is the case in many other developing countries, red lights are taken as a suggestion.
And yet somehow, people aren't dying in traffic accidents left and right. If you believed the umpteen US federal agencies responsible for traffic safety, you'd believe that not putting nine-year-olds in booster seats and rolling through a stop sign at 11 pm would cause an epidemic worse than the plague.
Instead, Nicaragua traffic just moves a bit faster than it does in more "civilized" places where cops pull over everyone who drives a little too fast for their taste.
And while Nicaragua has a reputation in the west as a country full of crime, reality is actually quite the opposite.
In fact, Nicaragua is actually the safest place to live in Central America.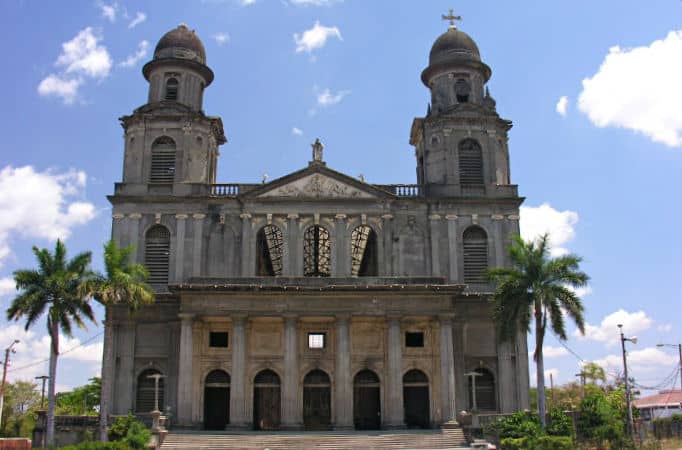 Is Nicaragua really safe?
Central America has long been a choke point for moving drugs from northern South America up to Mexico. Thanks to the US government's role in actually propping up drug lords, crime has historically been rather high here.
Honduras, for example, has one of the highest murder rates in the world.
However, despite being the poorest nation in the Americas, Nicaragua has the region's lowest murder rate. Crime here has been falling, even in a country that can't afford many police and those who do get on the squad earn next to nothing (think $120 a month).
Here in the capital city of Managua, crime was always thought of as an issue. However, even here, crime is on the decline.
I've written before about how I rarely listen to travel warnings to tell you you'll get gunned down by a drug lord if you walk outside at night. So tonight, I walked about a mile to a nearby upscale mall for dinner.
While Managua seems to be a somewhat sleepy town, it doesn't seem like people are freaked out about crime in most parts of the city. Families were sitting outside, kids were playing, and couples were walking around.
Once you get outside of Managua, crime rates hit European levels almost anywhere else you go. Touristy cities like Leon and Granada have essentially the same level of crime as you'd find in Rome or Barcelona.
Along the Pacific coast, cities up and down Nicaragua have attracted scores of European and American tourists and expats, partially due to low crime levels and the cheap cost of living.
Part of Nicaragua's problem is that it has a horrible PR firm. Seriously; whoever is running the public relations down here needs to be fired.
Costa Rica next door has done an amazing job of promoting itself as a clean, eco-friendly place to visit or live. Yet San Jose isn't exactly an oasis.
Meanwhile, Nicaragua is still suffering from thirty-year-old stereotypes that put people off from investigating the equally natural beauty of this country.
Why Nicaragua is the better choice in Central America
This site is, of course, about capitalism, and I do see opportunities to invest in Nicaragua based on this imbalance. For some number of years now, expats have been moving up the coast to southern beach towns in Nicaragua as prices in Costa Rica rise. In some areas, the price discrepancy is as much as ten times between the neighboring countries.
Same coastline, but it's much cheaper in Nicaragua.
Considering that Costa Rica isn't really any safer than Nicaragua, that poses a great opportunity for someone to take advantage of the low prices here now.
Likewise, Panama is touted as a place friendly to foreigners – and it largely is – but the benefits of Panama versus Nicaragua aren't as wide as you'd think. While Panama is wealthier than Nicaragua, there are parts of Panama City you'd want to avoid just as you would in Managua.
Since most expats would have no reason to live in Managua, the low crime levels in other parts of Nicaragua compare favorably with anywhere else in Central America. Heck, they compare favorably to most of South America, too, save Chile.
I'm fond of saying that there are some things that are true no matter where you go in the world. Contrary to popular belief, Rolexes aren't cheaper in Cambodia or Nicaragua than they are in Switzerland – why would they be?
The same universal principle applies to safety. You can get shot walking around at night in Chicago or Managua. Stay in the right areas, remain aware of your surroundings, and don't act a fool and you should be fine no matter where you are.
But if you want to look at statistics, Nicaragua is in many ways the safest place to live in Central America. That alone warrants a further look.