Interestingly, the 8 richest countries in the world are also some of the smallest countries, where residents enjoy an exceptionally high standard of living and plenty of business and investment opportunities.
These highly developed nations have made a huge impact on the global economy.
Keep reading to find out what the richest country in the world is, with an impressive $115,683.49 GDP per capita (PPP).
At Nomad Capitalist, we are all about freedom, including having the freedom to acquire a second passport in one of the wealthiest countries of your choice. We have helped our clients get residence permits in 38+ countries, acting as architects and general contractors to create holistic plans.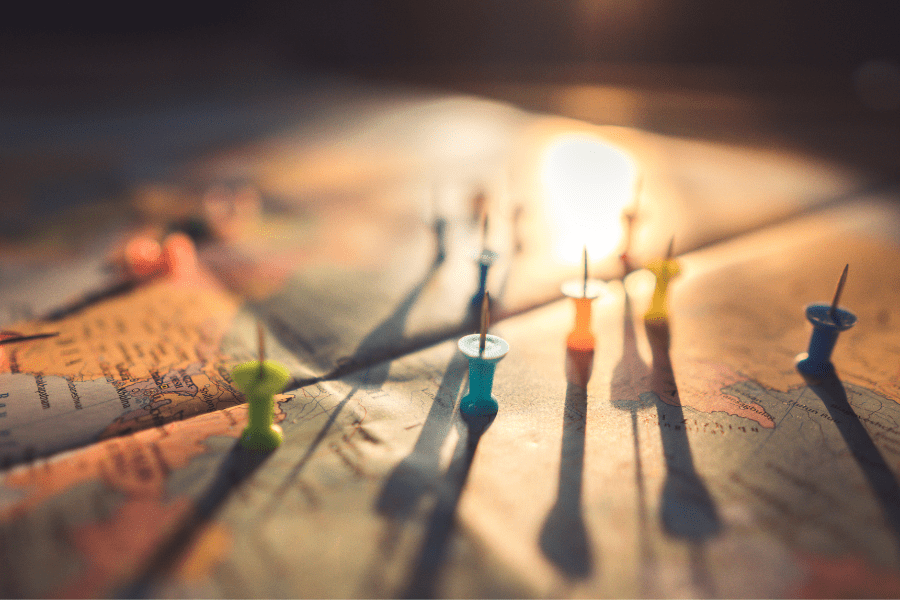 What is purchasing power parity GDP?
When defining the world's most profitable countries, people tend to look at the strength of the respective economies in terms of Gross Domestic Product, or GDP.
GDP is a measure of all the goods and services made within a country during a specific time period to see how the country's economy is doing overall.
However, many economists now take into account the purchasing power parity (PPP) of a country. As we know, government economists always twist the numbers to suit their own needs.
With PPP, the actual value of income is reflected in the power that income has to purchase basic goods and services. With this PPP measurement, we can get a more accurate portrayal of the richest countries in the world.
Economists use a PPP method to compare the real output, real income, and living standards between countries.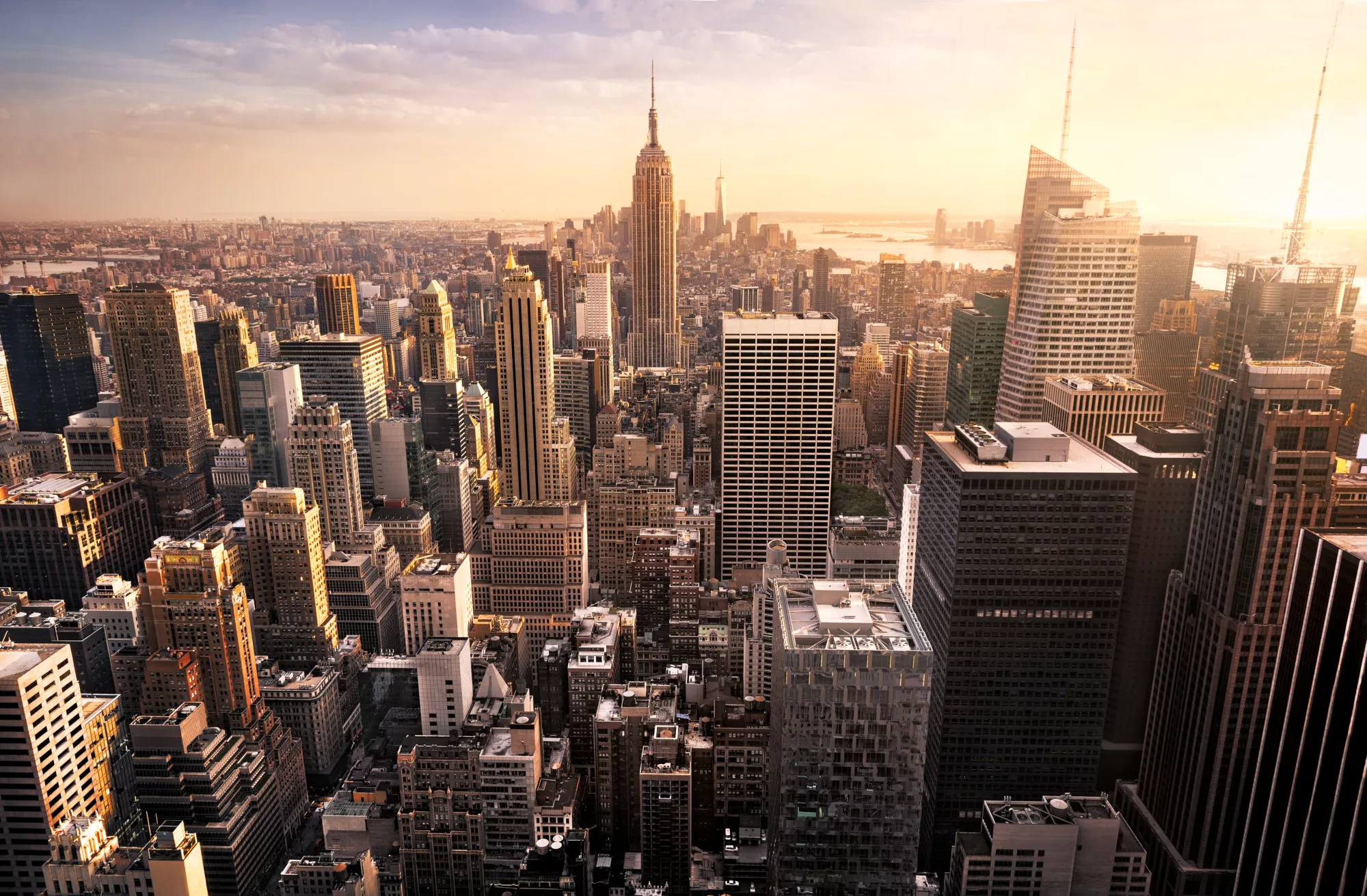 United States
$63,669.71 GDP (PPP) per capita
Thanks to a robust economy, the United States maintained the title of the prominent superpower worldwide for a long time.
The United State's natural resources, including coal, oil, and timber, all contribute significantly to the country's wealth.
Despite ranking high in GDP, the US falls behind other nations' GDP per capita compared to smaller countries such as the UAE or Luxembourg.
The US also needs to catch up to these nations when it comes to its tax system, with Americans being the only individuals in the world who have to pay taxes on their worldwide income, no matter where they live.
In recent years, more Americans have desired to leave the US for personal, professional, or political reasons.
Getting a second passport is the perfect Plan B. Nomad Capitalist is ready to help you prepare and create a holistic offshore strategy.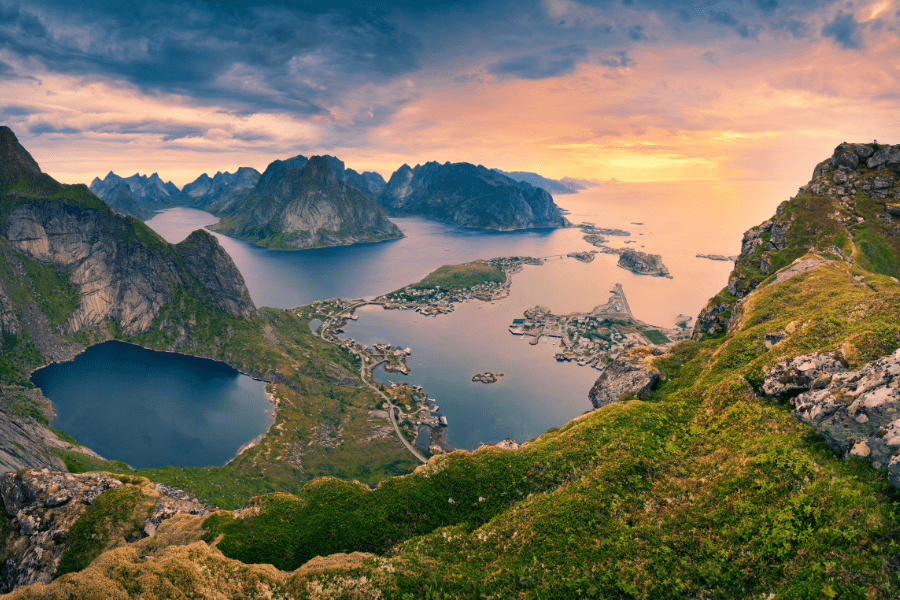 Norway
$65,662.17 GDP (PPP) per capita
Norway's economy has been powered predominantly by its offshore oil reserves, making it Western Europe's biggest oil producer.
It now has a GDP PPP of $65,662.17, a large portion of which comes from the gas and oil industries.
The Northern European nation has one of the smallest income inequality gaps globally.
Norway's passport ranked 12 on the Nomad Passport Index, making it one of the most powerful in the world, and as of 2020, the Scandinavian nation allows its citizens to hold dual citizenship.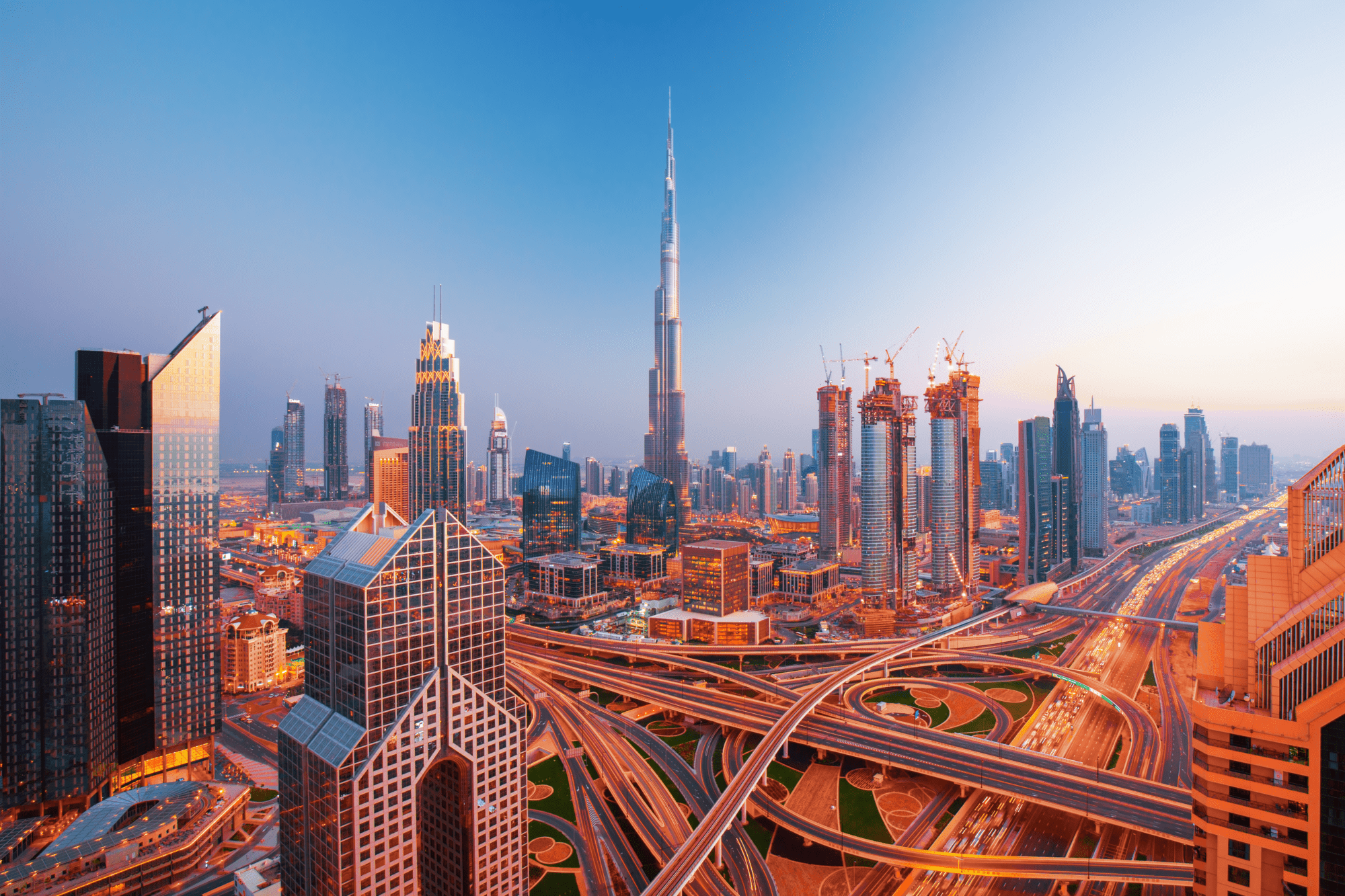 United Arab Emirates (UAE)
$69,733.8 GDP (PPP) per capita
A nation once reliant on agriculture and pearl trading, the UAE has transformed its economy thanks to the discovery of oil in the 1950s.
With an extremely highly diverse population and extraordinary wealth, the UAE is a blend of traditional and modern worlds.
The country attracts workers from around the globe with tax-free salaries and year-round sunshine, although only 20% of the population is locally-born.

The UAE's economy has diversified considerably, with major industries now including tourism, construction, trade, and finance. However, once energy prices recovered, the UAE rapidly regained its position among the richest countries.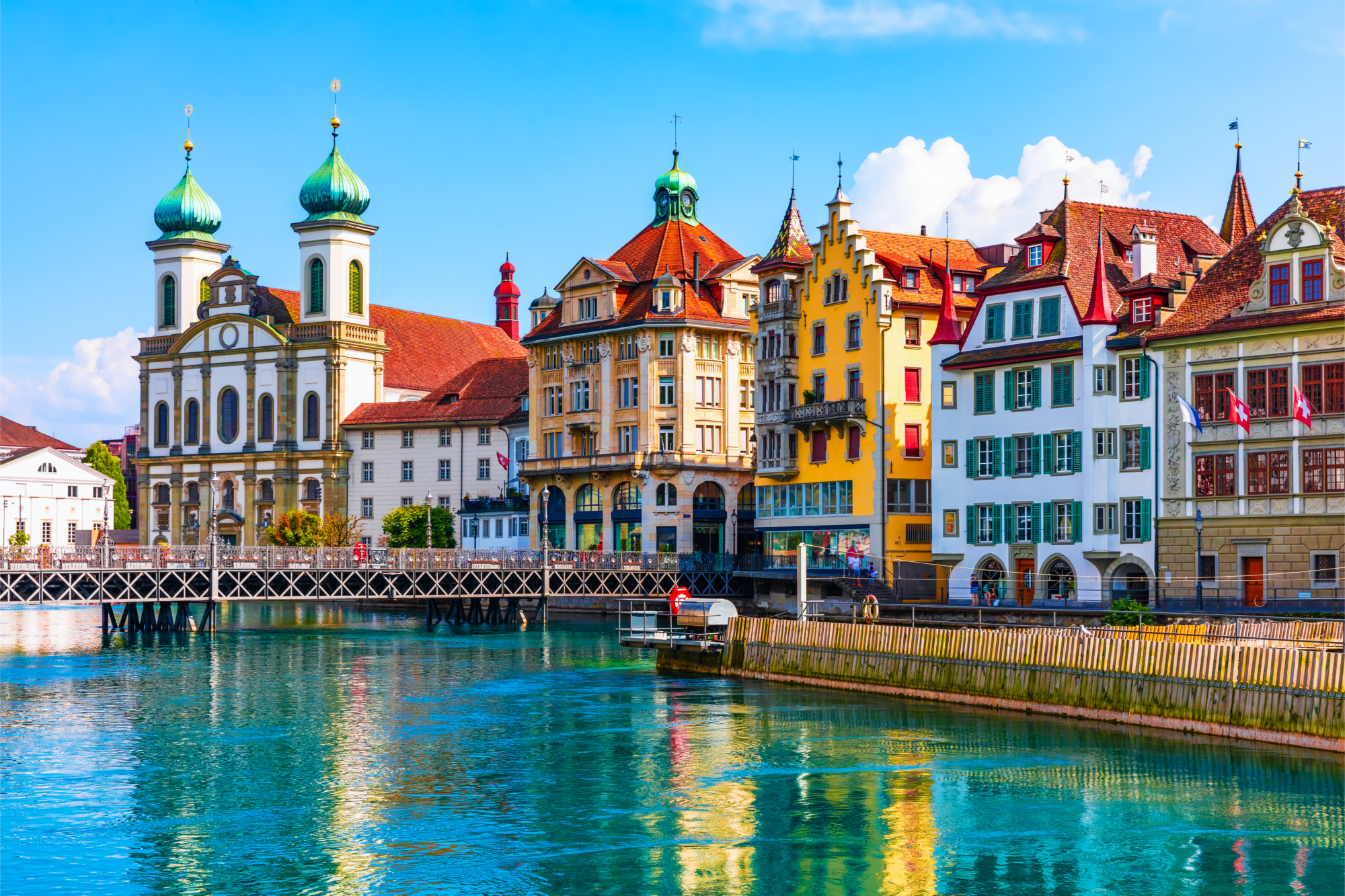 Switzerland
$71,032.84 GDP (PPP) per capita
The Swiss owe their substantial wealth to varied industries like banking, insurance, tourism, and the export of pharmaceuticals, gems, precious metals, watches, and medical and computer machinery.
A recent report by Credit Suisse, the 2022 Global Wealth Report, reveals that Switzerland has once again retained its position as the country with the highest mean average wealth per adult, an astonishing $700,000.
But the Swiss economy has not entirely escaped the recent economic challenges. Credit Suisse, one of Switzerland's renowned banking institutions, was rescued by its long-time competitor, UBS Group.
Are you a high-net-worth individual looking to settle in a European country while minimizing your tax burden? Switzerland might be the perfect spot as a pro-crypto, low-tax jurisdiction that prioritizes intellectual property rights.
This peaceful country provides a fantastic quality of life, and the taxation system offers a unique lump-sum tax incentive.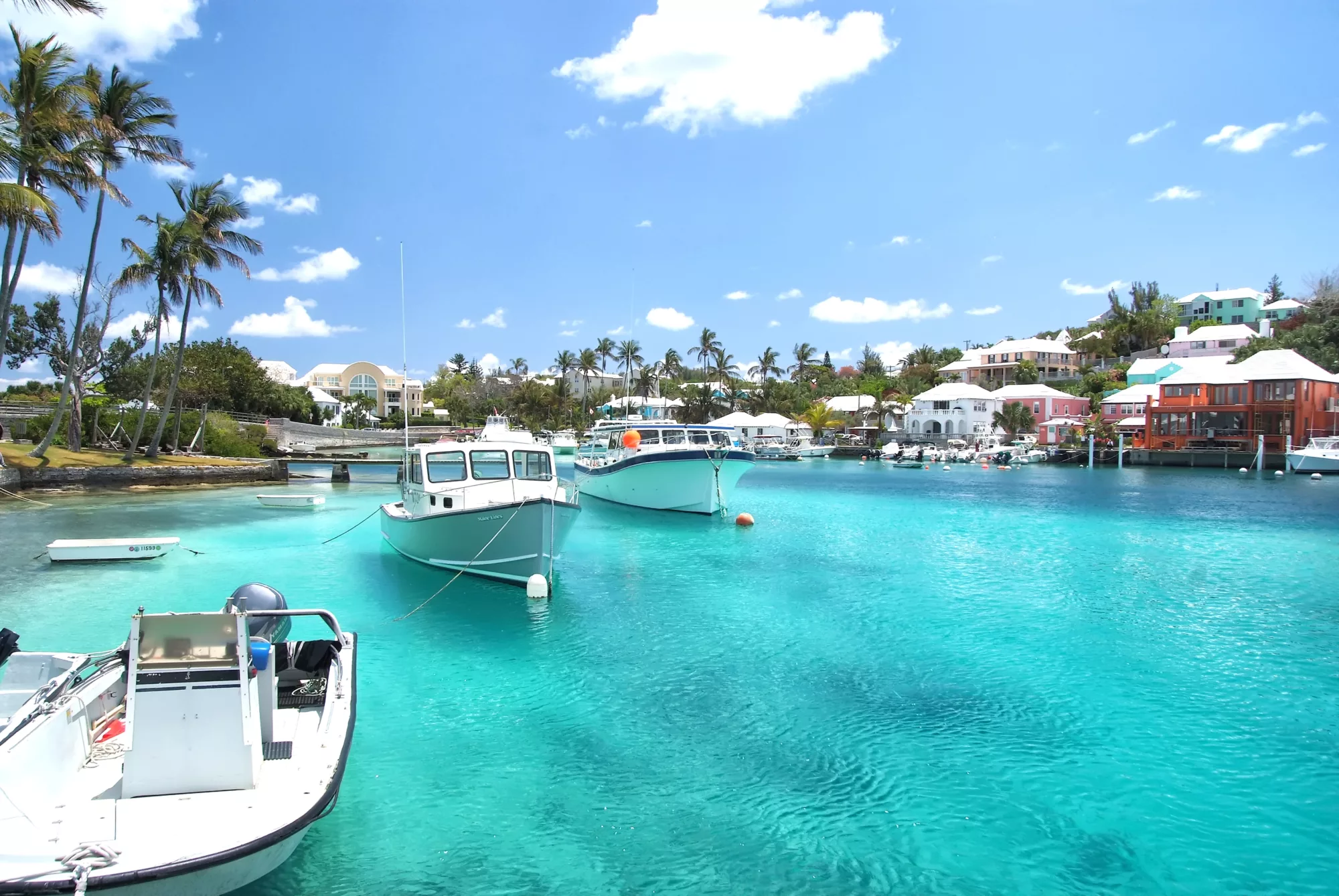 Bermuda
$80,271.13 GDP (PPP) per capita
Bermuda is entirely focused on offshore tourism and insurance, which have provided considerable economic growth. Along with that, residents are exempt from corporate taxes.
The tiny island, with a population of around 64,000, enjoys a PPP per capita GDP of $80,271.13, ranking among the most well-off countries in the world. It ranks high despite the fact that Bermuda's exports hold little value.
Bermuda's international business ventures – particularly financial services- account for more than 80% of the nation's GDP.
The island is also known for its stunning natural landscapes and exceptional infrastructure, helping it benefit from half a million tourists yearly. Bermuda is one of the most densely populated and wealthiest Caribbean nations.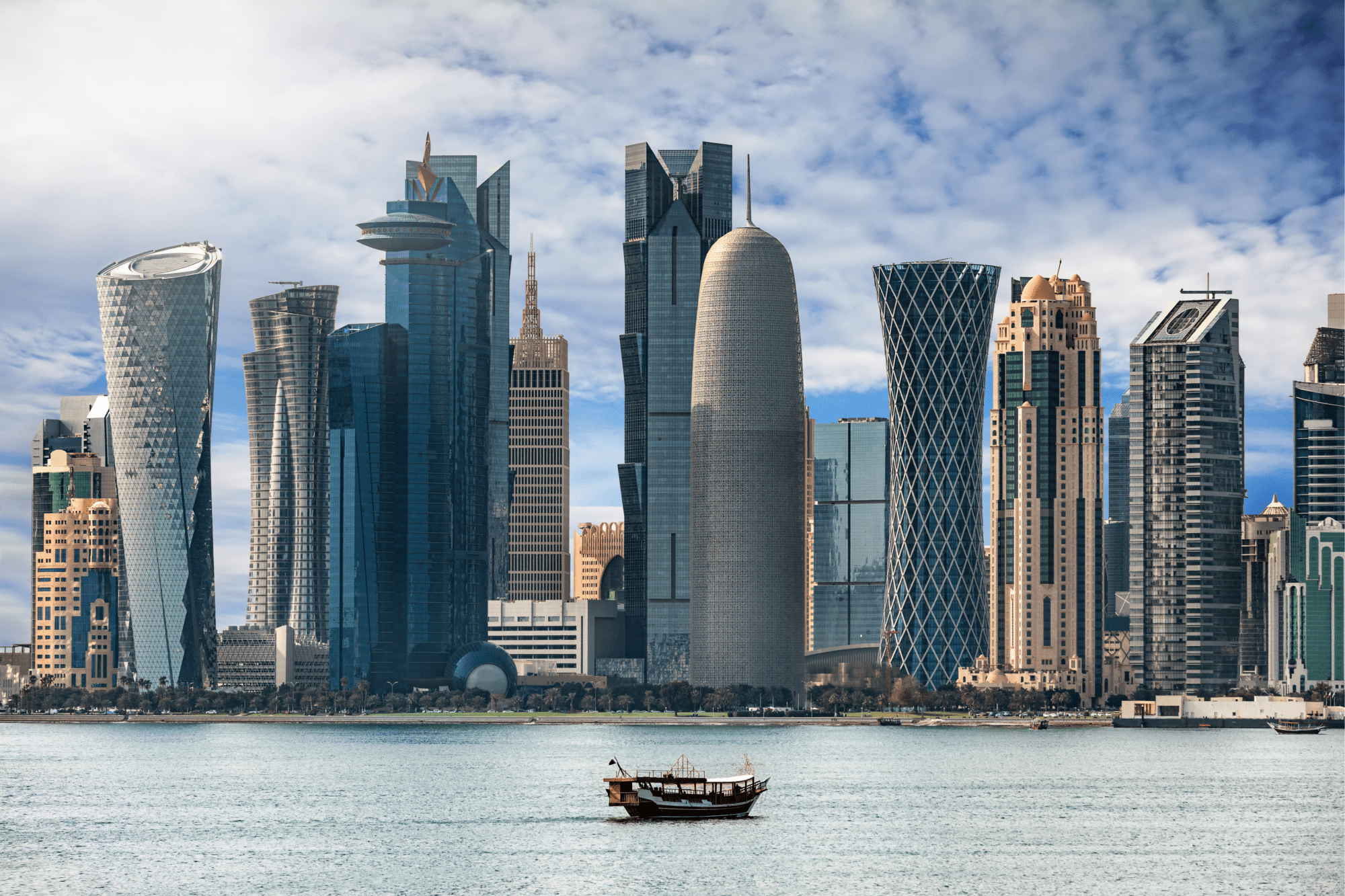 Qatar
$92,862.35 GDP (PPP) per capita
The oil-wealthy nation of Qatar, located in the middle east, has a GDP per capita over $92,862.35 and comes in as the fourth wealthiest country in the world.
The tiny island in the Persian Gulf is known for being an incredibly multicultural and multi-nationality country with over 180 nationalities.
The nation recently hosted the 2022 FIFA World Cup. It was the first Arab nation to do so. Qatar spent around $200 billion on internal infrastructure ahead of the international event.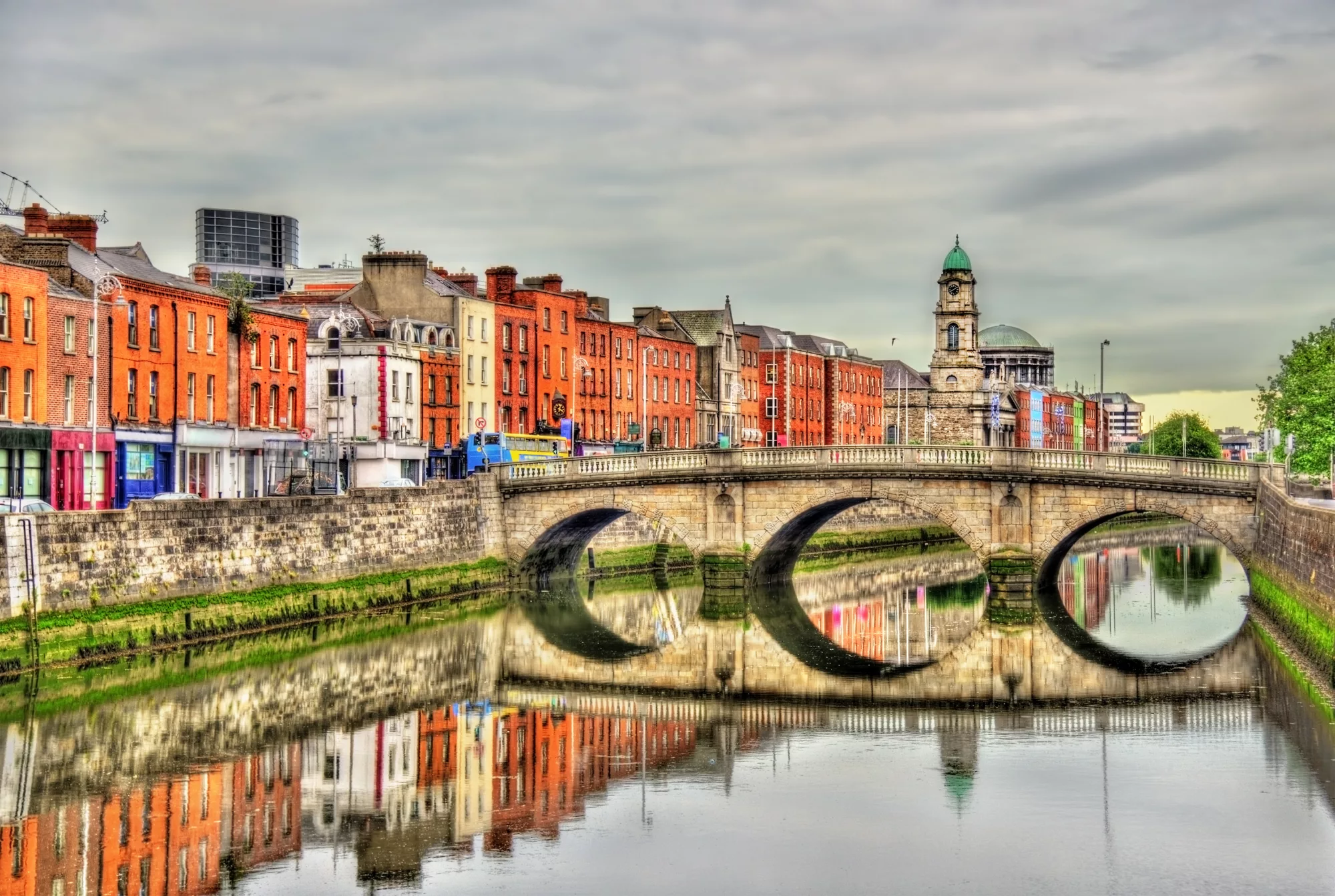 Ireland
$97,662 GDP (PPP) per capita
Following tough reforms such as public sector wage cuts and banking industry restructuring, Ireland has achieved an exponential increase in GDP per capita and employment rates.
With a population of only 5 million, this relatively small European country was hit hard by the financial crisis of 2008 but recovered fast.
Thanks to Ireland's favorable corporate tax, high-tech industries, international companies, and foreign businesses have flocked to its shores.
Many big-name US companies, including Apple, Google, Microsoft, Meta, and Pfizer, moved to Ireland to take advantage of its rules and the low corporate tax rate of 12.5%, making it one of the most appealing tax environments in the world.
Ireland has come to be considered a significant tax shelter for corporations, which benefits multinationals much more than the average Irish citizen.
Do you have Irish heritage? If you have a parent or an Irish citizenship grandparent, you could be eligible to become an Irish and, in turn, a European citizen. Contact us today, and we can help you discover the countries that offer citizenship by descent and how to qualify.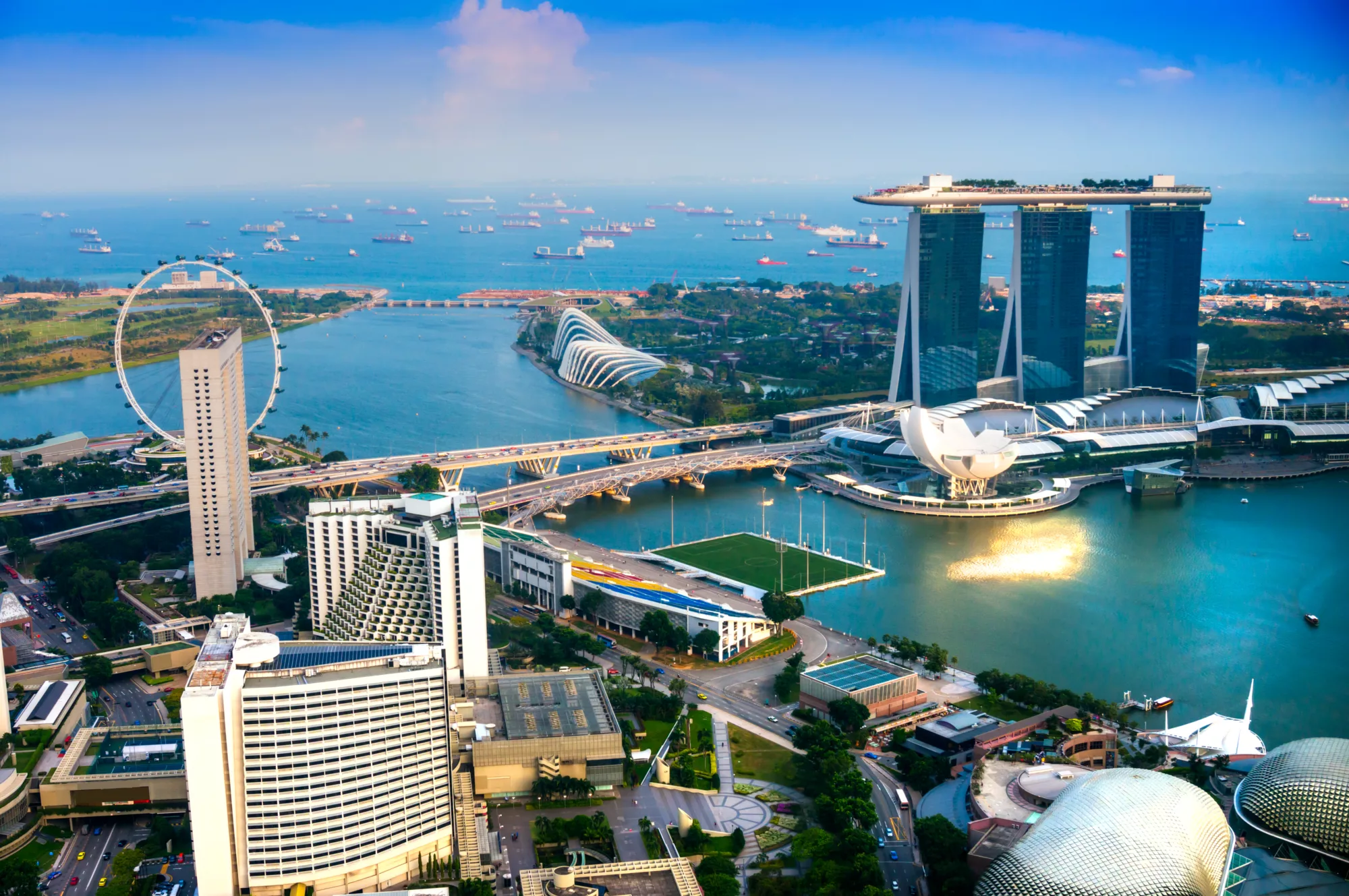 Singapore
$106,032.23 GDP (PPP) per capita
Coming in close second to the richest country in the world, the tiny city-state and island of Singapore continue our theme of very small and very rich countries.
Singapore has a GDP per capita of over $106,032.23, making it the second wealthiest country on our list.
While I don't like the idea of living in the overpriced apartments the size of a broom closet that you can get in Singapore, I find the country attractive for many other reasons. It is a great location for offshore gold storage and offers an attractive tax system.
Singapore's economy is extremely developed and considered the world's most open and least corrupt market. It is largely focused on trade and government-funded companies.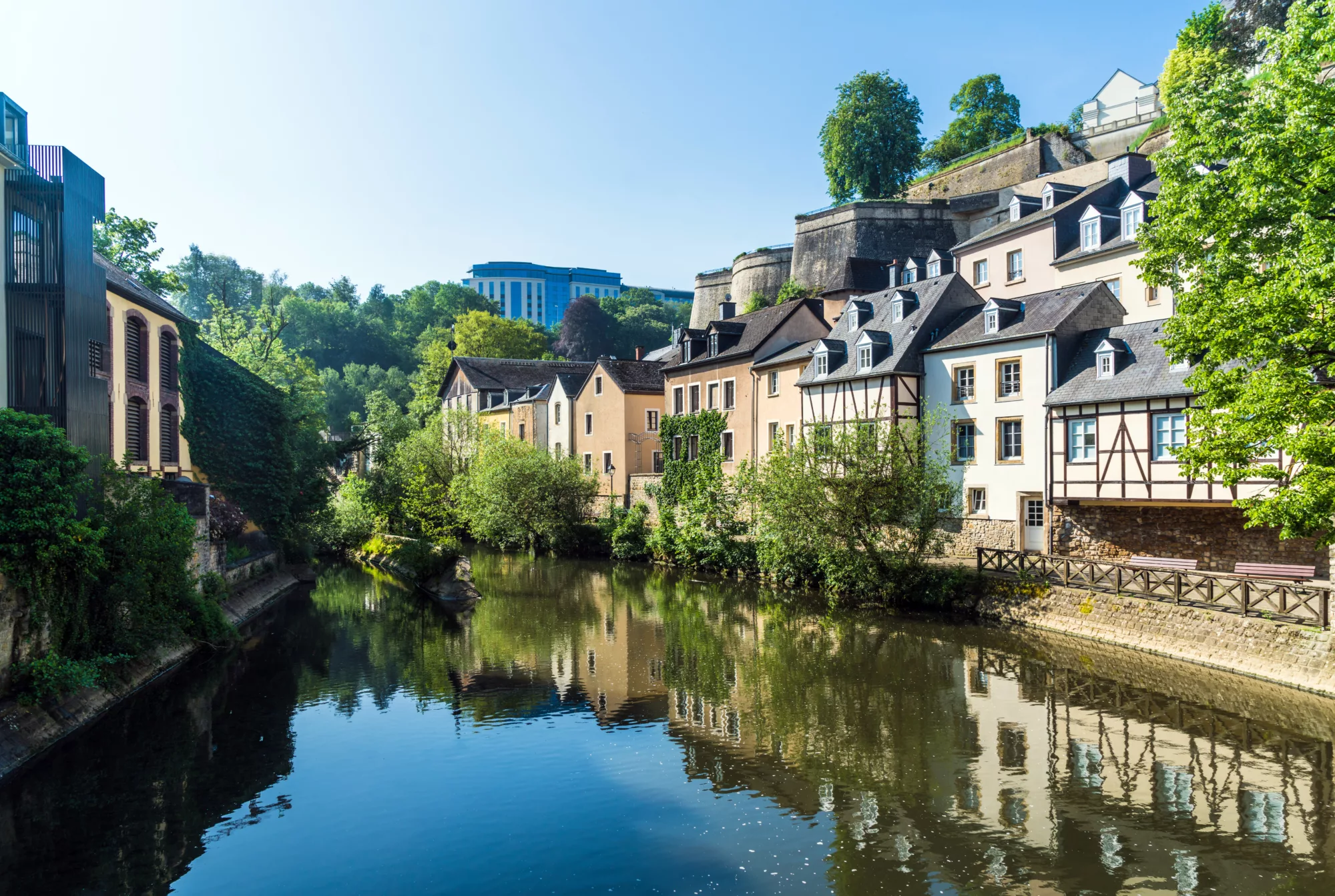 Luxembourg
$115,683.49 GDP (PPP) per capita
Luxembourg's impressive wealth comes from a diversified range of industries, such as banking, steel, telecommunications, and tourism.
With a GDP per capita of over $115,683.49, Luxembourg claims the title of the richest country in the world.
With a population of just half a million people, it is impressive to note that there are over 9,000 holding companies set up here, as well as the European Investment Bank. Luxembourg is also home to some extremely rich residents.
For many years, businesses have flocked to Luxembourg to pay low taxes and pass the savings on to customers.
While the European Union has inhibited some of the more attractive aspects of such a plan, Luxembourg continues to prosper from its small competitive state and low tax structure.
Go Where You Are Treated Best
Setting up a business, working as an employee, or just spending a year abroad in one of the world's richest countries can be an excellent choice.
For expats and high-net-worth individuals, living in a country that has figured out how to succeed in an increasingly economically unstable world can provide a valuable perspective.
Apply to become a Nomad Capitalist client, and we will help you to "go where you're treated best" through legal permanent residence or citizenship by investment.
FAQs
Why is Luxembourg so rich?
The question of how small countries like Luxembourg manage to outrank the likes of Canada and the US is a familiar one. 
According to the International Monetary Fund, Luxembourg enjoys the world's highest per capita gross domestic product (GDP) thanks to favorable government tax rules and International business practices.
Luxembourg residents enjoy a high quality of life and an average annual wage (the minimum wage of around €2,000 per month and an average of about €5,000 per month). 
Is the United States the wealthiest country in the world?
The United States has a highly developed and mixed economy, holding the title of the world's largest economy in terms of nominal GDP but the ninth-highest per capita GDP (PPP). The US dollar remains the most commonly used currency in international transactions.
Which is the richest country in the world by GDP?
Superpowers such as China and the US have high overall GDPs. However, European countries dominate in terms of GDP per capita. 
With a GDP per capita of nearly $86 billion, Luxembourg is the richest nation in the world. Other European countries such as Ireland, Norway, and Switzerland follow closely behind Luxembourg.
The poorest countries in the world by GDP are predominantly African nations and include Burundi, Sierra Leone, and Malawi.