Dateline: Prague, Czech Republic
I admitted yesterday that I'm not as enamored with Prague as some. Sure, the city has a certain charm to it. Yes, the Charles Bridge is full of activity and offers beautiful views of Prague Castle and the city. For me, it's no more dynamic than Bruges, Vienna, or even Madrid.
Perhaps I just don't get it. Then again, when you hype a city up so much, it's hard to live up to the hype.
However, it appears I am in the minority regarding my feelings toward Prague. I've been told people here are rather friendly and that the city is rather international. No doubt, Prague is one of the most international cities in central Europe, with expats and visitors from around the world.
At times, it's hard to find a real Czech person. Here, you can be Asian, African, North American, or of course, European – everyone blends in here.
And Prague is leading the Czech Republic's charge in being one of the hidden gems of Europe – a haven for entrepreneurs and retirees alike.
For some time, I've known that plenty of expat entrepreneurs make their home in Prague. Fast internet, high-quality infrastructure, and a low cost of living have made the Czech Republic one of the top locations in Europe for those starting a business.
Any country where top-quality beers sell for as little as $1 in local pubs is unlikely to be seen as a bad pick for the average young entrepreneur. Such is the low cost of living in Prague.
However, Prague and the Czech Republic are also emerging as an attractive destination for retirees, particularly from the European Union. While Germans have been snapping up cheap properties in southern Europe, particularly Italy, other Europeans are looking to central European locations like Prague as a cheap place to retire.
For one, real estate costs here in Prague are cheaper than many other places in the region. Even Poland, a place I believe is one of the better opportunities in the region, often can't compare to the low costs here in the Czech Republic.
For as much as Prague is ballyhooed as a top tourist destination – so much so that you can't escape the din of American accents – real estate costs are low. For example, I saw an uber-chic 1,500 square foot, two-bedroom flat near Prague's New Town selling for US$350,000. That price wouldn't buy you a hut in a comparable area in London.
Rental prices in Prague are cheap, too; I couldn't believe my eyes when I saw decent apartments renting for as low as 8,000 Czech koruna (about US$400) per month. For $500 per month, you can get a nice one-bedroom in a good part of town. For $800-1,000 per month, you can enjoy a rather sizable three-bedroom spread a few kilometers from the charming city center.
Prague's relatively cheap real estate is interesting because tourism here is huge. I spoke with an Italian who has purchased several flats here exclusively for renting to tourists – just as I suggested as a good strategy last year.
He showed me some of the actual numbers on his flats, one of which he rents for US$75 per night despite only paying $150,000 for the place a few years ago. If you assume 70% occupancy and that roughly 20% of his gross income goes to maintenance costs and taxes, that still leaves him with a healthy 10% yield. Not bad for the European Union – or considering that his flat is just steps from Wenceslas Square in the heart of central Prague.
Not a bad investment nor a bad place to spend a few days a year.
It's also impressive considering that such a flat might rent to a local Czech resident for $500 per month. I suspect if you had some discretionary income to invest in Czech real estate, you could buy a flat, rent it to tourists, and cover much of your monthly nut just with the cash-flow from that property.
The cost of living in Prague
Part of the attraction of living in Prague is the low cost of living. Prague looks like any other vibrant city in western Europe, but without the high prices.
For example, it's easy to eat out for as little as $5 a meal. Local restaurants have daily specials that bundle a soup or small salad and appetizer for prices that are dirt cheap.
If you can't spare $5-6 for a decent sit-down lunch, there are seemingly endless street stalls selling hot dogs, hamburgers, and sandwiches for as little as $2 each. You could easily eat lunch for just a few dollars every day, and probably never tire of the variety.
And as I said, local Czech beers are dirt cheap. I don't drink beer, but seeing a half-liter bottle at the Ostrava train station selling for all of $0.85 was mighty tempting. As with most of Europe, wine is cheap, too.
As an international city, Prague plays host to a wide array of food concepts. My Italian friend told me new restaurants are opening all the time, from Indian to Chinese to American cuisine. American foods like pizza and sandwiches are ubiquitous, while I saw more than one Chinese restaurant offering entrees for $3-4 each.
You could eat like a king in Prague and pay very little. To be honest, I was too busy sampling various restaurants to even check local grocery stores for prices there. However, the few convenience stores I checked seemed to have largely reasonable prices on food and drink.
Forbes recently claimed living in Prague was one of the best retirement capitals in Europe, largely thanks to cheap healthcare costs. While I don't believe the Czech Republic is no medical tourism hub, my brief review of expat healthcare costs did show rather low costs.
The one issue with the Czech Republic is that getting in can be hard. Several years ago, one could start a Czech company with a low amount of startup capital and avail themselves of permanent residency here.
Thanks to nationalist politicians afraid of Asians and Middle Easterners overrunning this nation of 10.5 million, those days are over. It is now harder to get a work permit or start a business as the price of admission to the Czech Republic.
For the many Europeans retiring here, EU citizenship is all that is needed. For others, the process is a bit trickier.
Sole traders and employees of Czech companies can get temporary residence permits that can eventually be converted to permanent residence permits, however, you need to have a real business in order to be accepted as an entrepreneur in most cases. This isn't a place to just set up some shell corporation, pay no tax, and live happily ever after.
That said, I've been consistently surprised at the low cost of living versus the high quality of life here in the Czech Republic. Whether I find residents of Prague to be friendly or not (perhaps I've just been approaching tourists), one can't deny Prague is a charming place to live.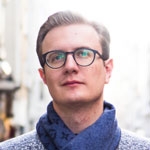 Latest posts by Andrew Henderson
(see all)
Last updated: Dec 29, 2019 at 5:16AM