This article discusses Form I-407 (Record of Abandonment of Lawful Permanent Resident Status), its filing process, and the consequences of filing it. We will also discuss some reasons people voluntarily give up their Green Card.
The US was the land of the free, where opportunities were aplenty, and innovation was encouraged. However, the country has become only a shadow of its past glory.
Nowadays, the US is all about ever-increasing regulations and taxes. The more successful you become, the more money you lose in the form of taxes.
The result? High-net-worth individuals leaving the US to explore better opportunities – basically going where they're treated best.
That's exactly what we do here at Nomad Capitalist.
We help seven and eight-figure investors, entrepreneurs, and global citizens legally reduce their taxes, generate more wealth, and increase their peace of mind through holistic offshore strategies.
Whether you want to remain a US citizen/resident, we can help you achieve financial freedom by enabling you to go where you're treated best.
Set up a call with us today to discuss your holistic Action Plan and take the first step toward your dream life.
Why Would You Voluntarily Relinquish Your Green Card?
There are generally two main reasons why you, as a green card holder (or a citizen), may choose to abandon LPR status. One involves travel, and the other, taxes.
Travel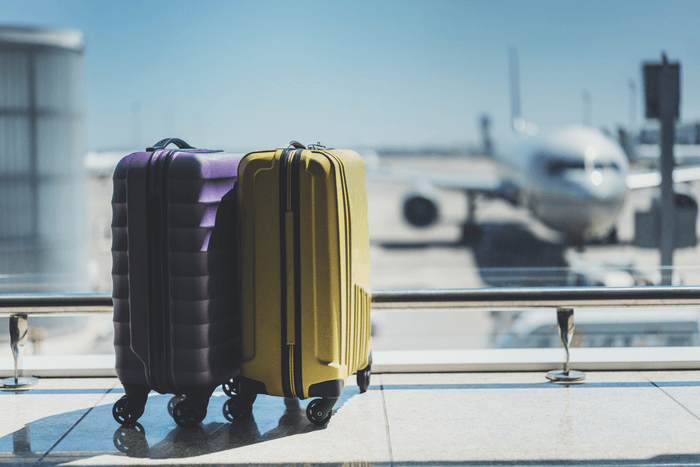 You may find that business interests, family, or other reasons often require you to travel outside of the US – sometimes for several months at a time. If such travel requires you to stay outside the US for one year or more, you must apply for a re-entry permit (Form I-131, "Application for Travel Document") with the USCIS prior to leaving the United States.
Re-entry permits are generally valid for two years from the date of issuance. However, if you remain outside of the US longer than the date for which the permit was issued, you may be denied entry back into the US.
To complete Form I-131, you must provide personal information such as your US address, your Green Card information, your proposed travel itinerary (which countries you intend to visit and for how long), and a general description of the purpose of your travel.
Because biometrics (fingerprints) are typically required as part of the application process for this form, you must complete it before you travel.
Fortunately, leaving the US before your I-131 application is approved will not affect the USCIS' decision respecting the approval of your F-131. However, you must designate on your application where you will pick up your document while you are traveling, including the country and which US consulate, embassy, or USCIS office you will visit.
Remaining outside of the US longer than the date of your travel permit could cause a denial of re-entry. If an emergency or some other unforeseen circumstance causes you to be outside of the US for longer than a year, you must apply at a US consulate abroad for a special immigrant visa as a returning resident.
You must then convince a consular officer that you never planned to abandon your US residence and show proof that something unplanned did, in fact, keep you away. For example, if a medical emergency kept you from returning, a letter from a doctor testifying to this fact would constitute such proof.
There is no guarantee, however, that the USCIS will accept your explanation, and you could lose your Green Card.
If making sure all these documents are properly applied for and issued every time you must travel outside the US for extended periods of time has become a burdensome task, you may be a candidate for abandonment.
Taxes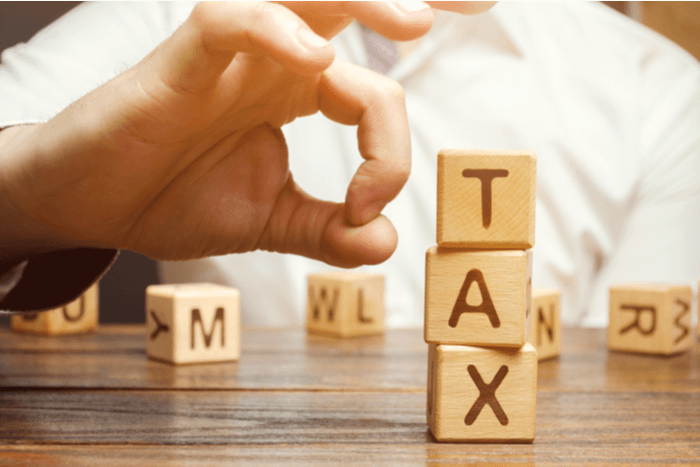 The second – and most often cited reason by LPRs to abandon their Green Cards – is taxes.
The US government levies citizenship-based taxation, so you must satisfy all of the paperwork requirements imposed by the US government on its taxpayers. This paperwork can be excessively burdensome for expats and legal permanent residents because of the many additional required informational returns.
The only way to avoid this status is to give up your green card.
The US has one of the most onerous systems regarding all the additional forms that US persons and LPRs with foreign assets must file with their annual income tax returns. One example is the FBAR (Report of Foreign Bank and Financial Accounts) which must be filed to report ownership of any foreign financial accounts whose aggregate value exceeds $10,000.
Bank accounts, investment accounts, life insurance, pensions, credit accounts, safe deposits at banks, and any similar accounts or arrangements are examples of the types of accounts included. And while no tax is due with this form, failure to notify the IRS that you own such accounts could result in severe civil and even criminal penalties.
While some provisions can result in a reduced tax bill, the process for claiming these benefits can be tedious to navigate and usually requires the expertise of a professional tax adviser or attorney knowledgeable about international and expat tax law – especially if tax treaties are involved.
The same could be said for the myriad of other "informational forms" expats and LPRs must complete every year with respect to their wages, global business interests, and investment income.
If you are interested in potentially saving hundreds – or even thousands – of dollars in taxes not paid, or if the burden of having to complete all the paperwork as required by the IRS year after year becomes too onerous to be worth the effort, you may be a candidate for abandonment.
On average, we save our US clients up to 82% in taxes (90% if you're not from the US). Just imagine what you can do with all this money. You can re-invest it into your business, explore new markets, build bases worldwide, generate more wealth, leave a legacy for your family, and so on.
So what are you waiting for? Get in touch with us today to discuss your holistic Action Plan.
How to Begin the Process of Abandonment: Form I-407
If you decide to abandon your US residence, the first step is completing Form I-407 (Record of Abandonment of Lawful Permanent Resident Status).
This form is fairly straightforward. You will first provide your name and legal resident address information, Green Card (Form I-551) information, and the location from where you are submitting the form (outside the US in-person, by mail, or at a port of entry into the US). You must also provide your USCIS Online Account Number if you have previously filed an application, petition, or request using the USCIS online filing system.
Other important information you must provide includes your country of birth or nationality, the date of your last departure from the US, a mailing address abroad, and your reasons for abandoning lawful permanent resident status.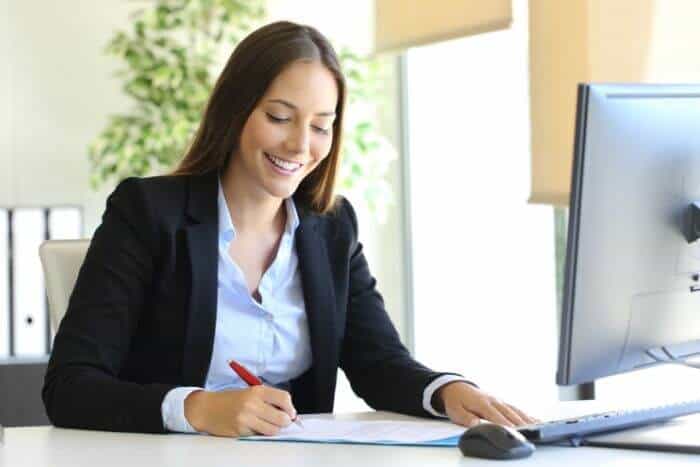 Where to File
You may submit Form I-407 in person or by mail to a location with a USCIS international field office. Once you've completed the form, you must be sure to sign it since the USCIS will not accept unsigned forms.
By completing this form, you are agreeing to the following terms and conditions:
Waiving the right to a hearing before an immigration judge who would decide whether you have lost your legal permanent resident status due to abandonment, or
Or, if you do not waive this right and prefer to go before an immigration judge instead, you would have the right:
To be represented at no expense to the U.S. Government by an attorney or accredited representative (in other words, if you want legal representation, you have to pay for it yourself);
To challenge any evidence that the Department of Homeland Security (DHS) may present against you;
To present evidence in your favor;
To require that DHS prove, by clear, unequivocal, and convincing evidence, that you have lost your lawful permanent resident status through abandonment;
To appeal a decision against you.
Now, it is unlikely that you would choose to have a hearing if you are voluntarily abandoning the Green Card. Nevertheless, you have the rights as enumerated above, so you should be aware of them.
Consequences of Filing Form I-407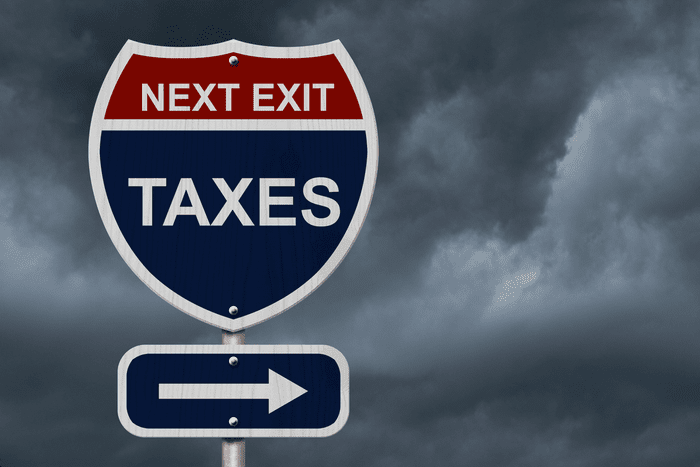 When you make the decision to relinquish your green card, you should be aware of certain consequences that may come along with doing so – particularly in the realm of taxes.
By filing form I-407, you may trigger what is known as the exit tax. Expatriation tax provisions are found under Internal Revenue Code (IRC) sections 877 and 877A, "Tax Responsibilities of Expatriation," which covers both US citizens who have renounced their citizenship as well as long-term residents (as defined in IRC 877(e)) who have ended their US resident status for federal tax purposes.
Section 877A rules apply to you if:
Your average annual net income tax for the five years before the termination of residency is more than $178,000 (for 2023 and adjusted for inflation each year); or
Your net worth is $2 million or more on the date of termination of residency; or
You fail to certify, under penalties of perjury, that all US federal tax obligations have been complied with for the five tax years preceding the tax year that includes the expatriation date.
If any of these rules apply, you are considered a covered expatriate.
However, you may not be subject to the exit tax if you have complied with rule 3 above and if you fall under the dual citizen or minor rules.
Dual citizen rules apply if you simultaneously became a US citizen and a citizen of another country at birth, and you continue to be a citizen of the other country (and are taxed as such).
Dual Citizen
You have been a US resident for not more than ten tax years during the 15-tax-year period ending with the tax year during which the expatriation date occurs (residency determined under the substantial presence test).
2. The Minor Test
You relinquish US citizenship before age 18, and you have been a resident of the US for not more than ten taxable years before the date of relinquishment.
Significance Of The Date Of Expatriation
If you are an LPR, the date of your termination of lawful residency is the earliest of:
The date you voluntarily abandoned your LPR status by filing Form I-407
The date you became subject to a final administrative order that you abandoned your LPR status
The date you became subject to a final administrative or judicial order for your removal from the US under the Immigration and Nationality Act
If you were a dual resident of the US and a foreign country with whom the US has a tax treaty, the date on which you commenced being treated as a resident of that country, and you properly gave notice to the Secretary of such treatment on Form 8833 ("Treaty-Based Return Position Disclosure Under Section 6114 or 7701(b)"), by timely filing the form with your income tax return.
The expatriation or abandonment date is important because that date determines when any property or assets you own will be valued for tax purposes. The primary "gotcha" about the exit tax is that the IRS utilizes a mark-to-market valuation method. This means that all property and assets owned by a covered expatriate are deemed as if they had been "sold" for their fair market value (FMV) on the day before the expatriation date.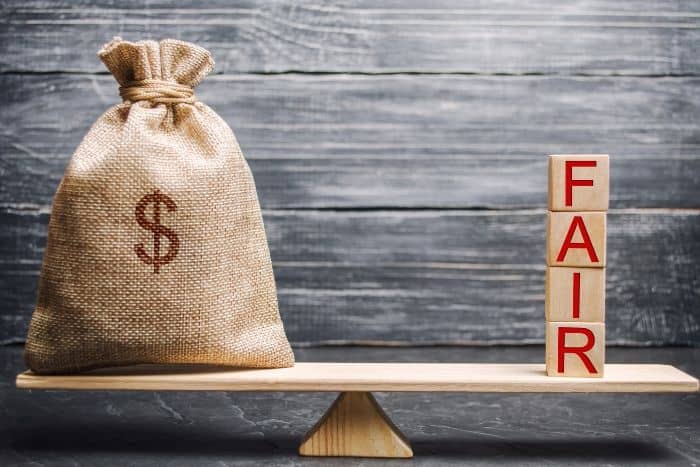 This also applies to any long-term capital gains, ordinary income, or other applicable tax that would have been owed. If you own or have an interest in a corporation, partnership, or real property, you will have to get a professional appraisal done to determine the fair market value of those assets and whatever gains (if any) you would have realized if they had been sold.
Any gains from this mark-to-market "deemed" sales are taken into account without regard to other US tax laws. Gains are generally included for the tax year of the deemed sale, and the same treatment is made for any losses from deemed sales.
As of 2023, you get an exclusion amount on the first $767,000 in gains from such sales (this number generally increases slightly each year as adjusted for inflation). So, if you own stock worth $1 million, it's below the taxable threshold, so you wouldn't owe any exit tax. If your stock increases in value after expatriation, you can sell it anytime and owe no US taxes on it.
Net capital gains from deemed sales are taxed immediately, which has the effect of accelerating income for a person leaving the United States. These rules apply to things like IRAs, pensions, deferred compensation plans, and beneficial interests in trusts.
There are a few exceptions to the mark-to-market valuation rule for certain assets. These exceptions are discussed in more detail within the ten pages of instructions for Form 8854. Some deferred compensation plans, specified tax-deferred accounts, and interests in non-grantor trusts fall under these exceptions.
Deferring Tax On Mark-To-Market Assets
You can elect to defer the payment of the mark-to-market tax, but several rules apply, including that
(a) Deferral is on a property-by-property basis.
(b) The deferred tax on a particular property is due the year in which you dispose of the property.
(c) Interest accrues during the period of deferral.
(d) You must provide the IRS with adequate security (such as a bond).
For all deferral conditions, see the Instructions for Form 8854, "Deferral of Payment of the Mark-to-Market Tax."
Regardless, if you are required to pay some tax, it's likely to be less than you would have paid if you sold that asset while a US taxpayer. And, if any asset you paid exit tax on increases in value after you leave, those additional gains are yours.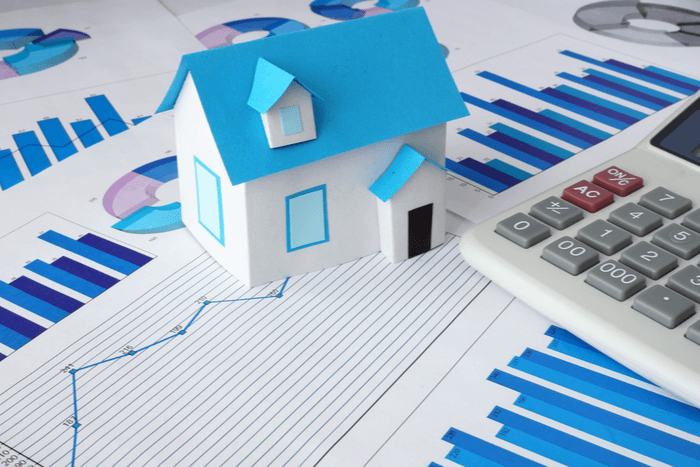 What If I Have Not Been In Compliance For Prior Tax Years?
If you have not been in compliance with filing all the requisite forms for prior years, you must become compliant before officially abandoning your LPR status. You can do this by submitting to one of the IRS' voluntary tax amnesty programs as described below:
One of the final consequences of expatriation is that IRC code section 6039G of the Health Insurance Portability and Accountability Act (HIPPA) requires that your name be recorded in the Federal Register not more than 30 days after the close of each calendar quarter. This includes not only natural-born and naturalized citizens but also long-term residents.
Should You Give Up Your Green Card?
Abandoning your Green Card is not a decision one makes lightly because, while there are benefits, there are things you must give up as well. If you deem the trade-off worth it, then proceed.
However, no matter how sure you are about renunciation or giving up your Green Card, you must always consult professionals first.
What's better than consulting immigration or tax professionals? Getting in touch with experts who specialize in holistic strategies covering everything from taxes, and immigration, to personal aspects – and also who've gone through the process before. That's us.
We can give you the most honest and practical advice since we've done it ourselves. Our CEO, Mr. Henderson, had renounced his US citizenship to go where he's treated best and live his best life.
We can help you do so too. All you need to do is reach out to us, and we'll handle the rest.